Colorful Modern Playroom
Beverly Hills, CA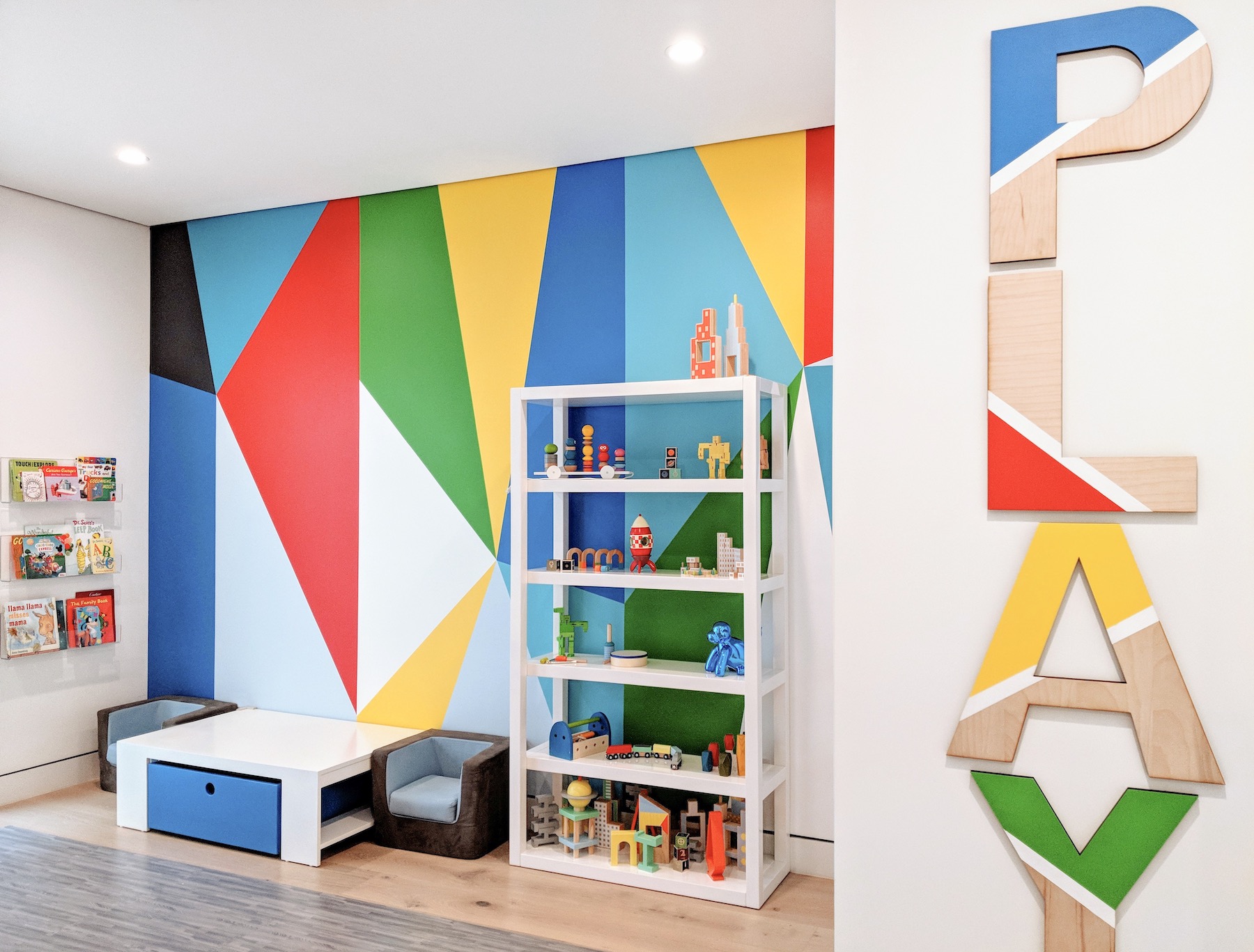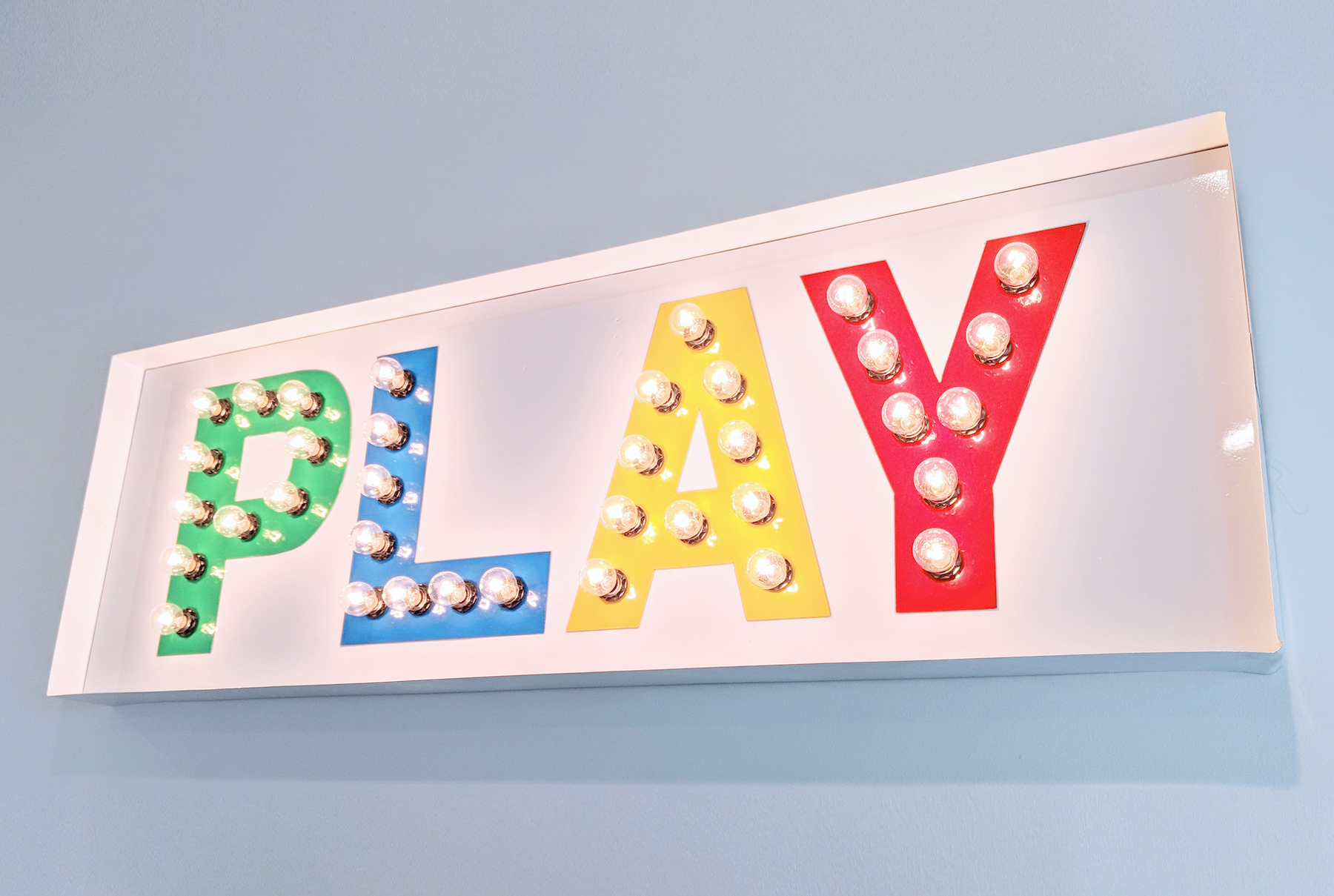 This super colorful modern playroom was designed for my client's two young sons in Beverly Hills, CA. They wanted the room to feel energetic, bright and fun in a home that was mostly white and sleek. My client wanted this room to be wild and crazy and a place where the boys could really let their creativity loose!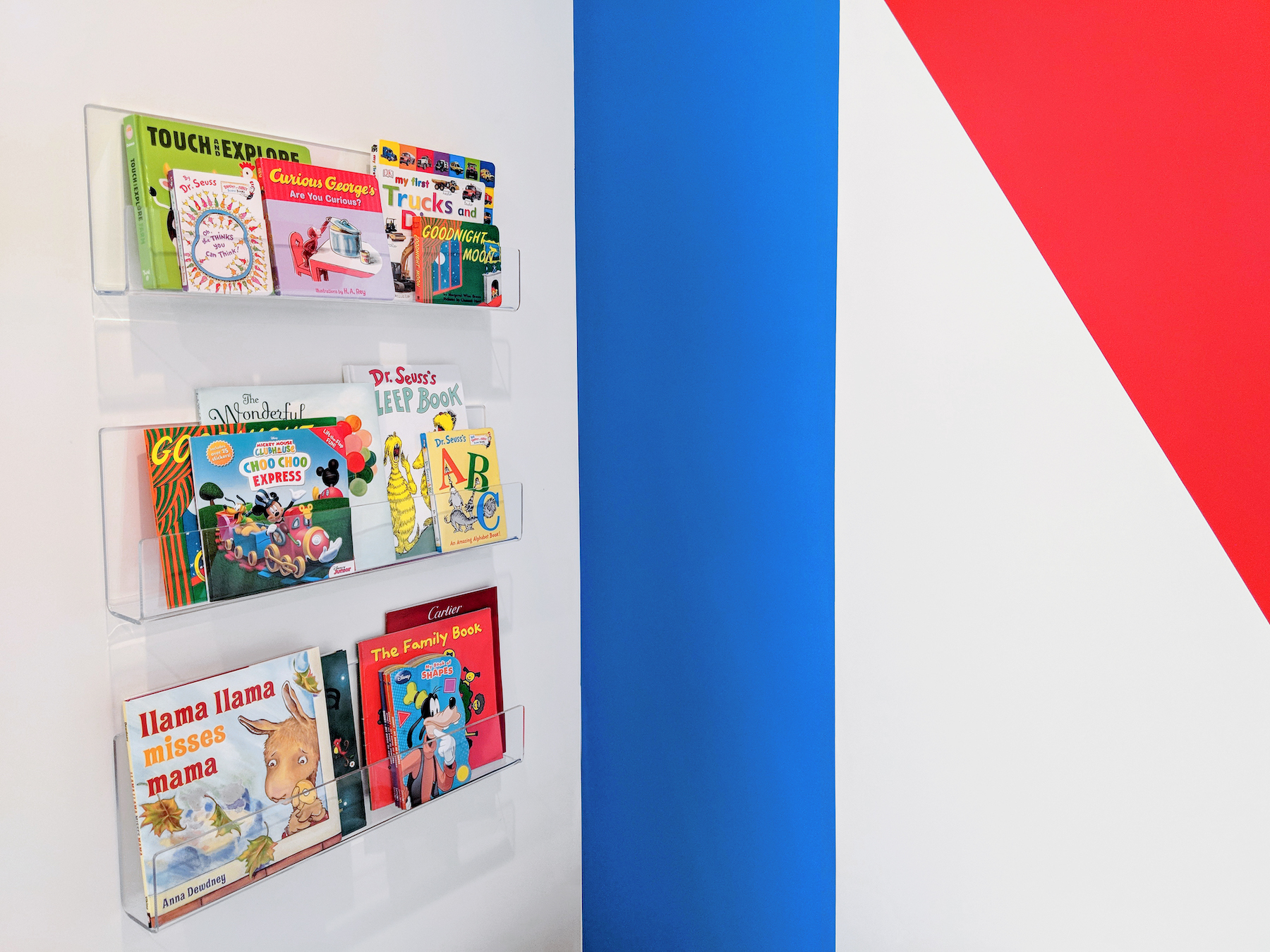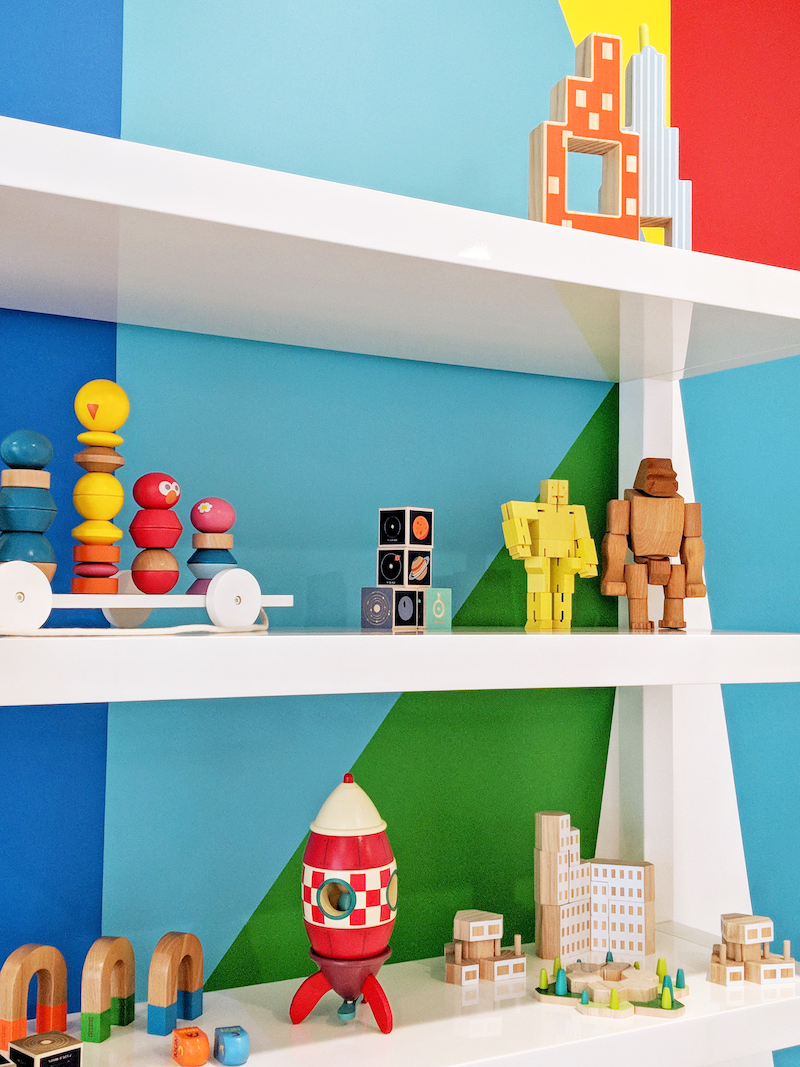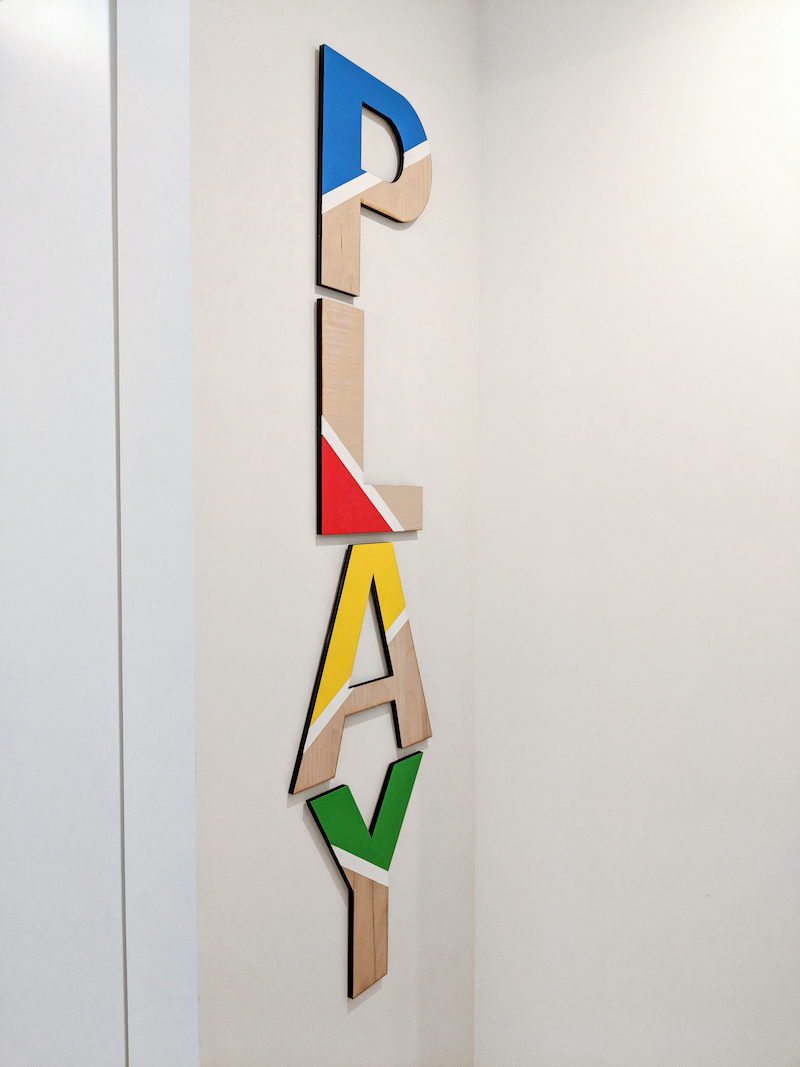 My client really loved primary colors, so that's where we started! She wanted a bold and colorful wall treatment that really made a statement when you walked in. I found some inspiration images, and then we ended up basing this custom wall mural on a geometric wallpaper she found.
Storage was also important, as it is in any playroom, so we incorporated storage bins in the bench, a play table with a storage drawer, and a big bookcase to display the boy's favorite toys.