Blush Floral Nursery
Los Angeles, CA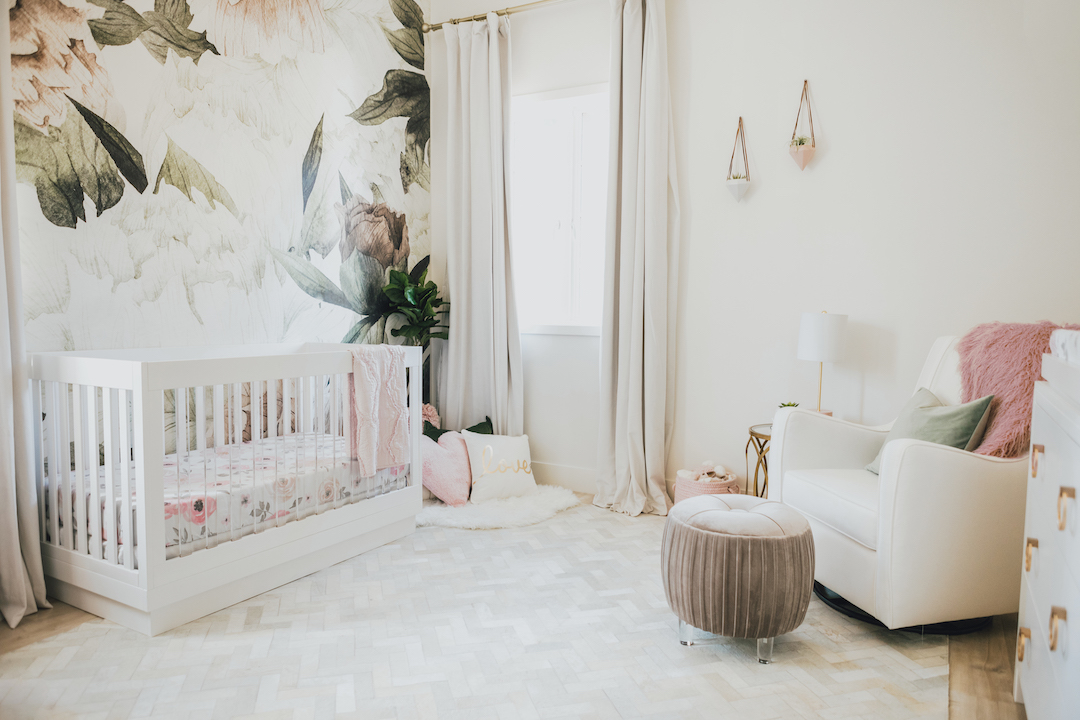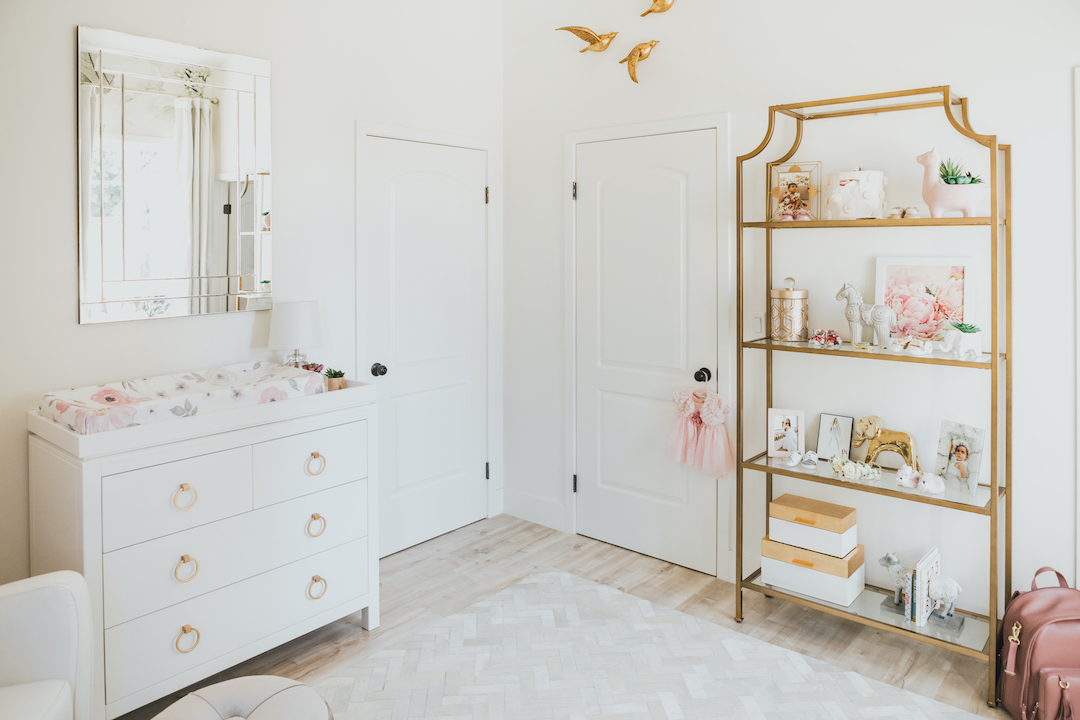 This girl's floral nursery was designed for a client in Los Angeles, CA. The home was brand new—a totally clean slate! The main inspiration for this project was a floral wall mural design that my client had fallen in love with after seeing it in a previous project in my portfolio.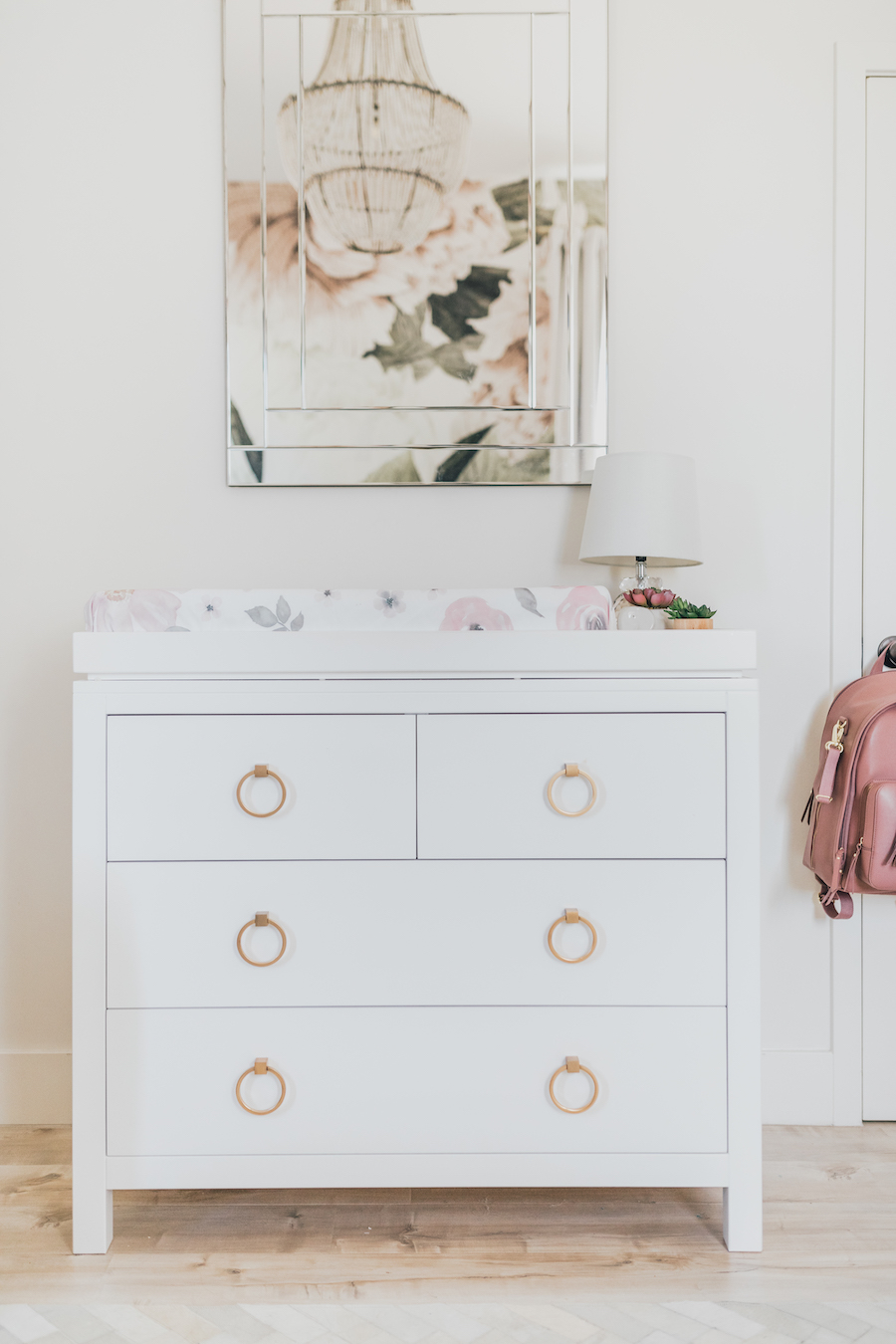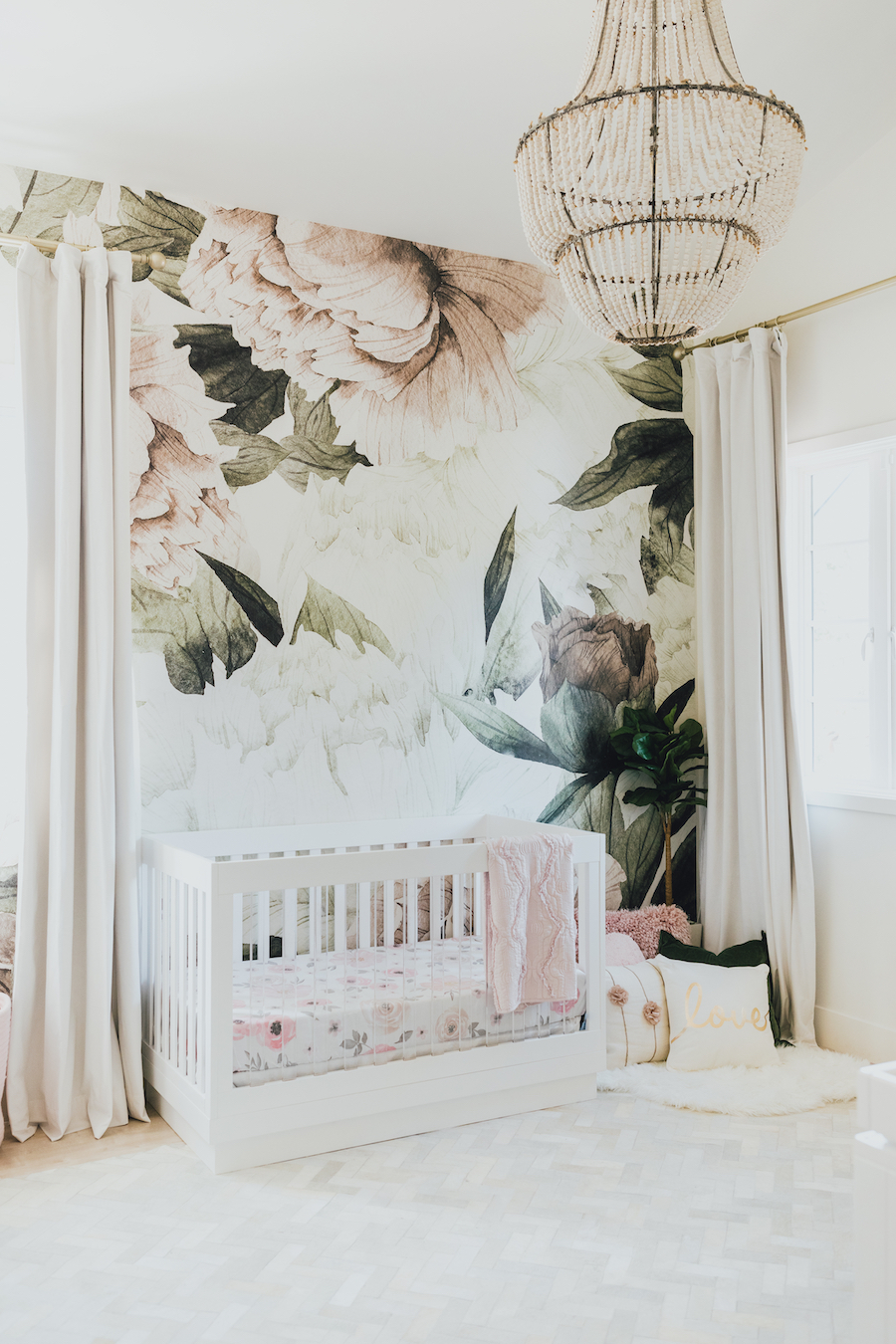 The large-scale removable floral wallpaper serves as the foundation of the design, and other floral elements were brought it throughout the space for balance. We also pulled the color scheme from the wallpaper in hues of blush pink, white, light green and gold.
The nursery furniture is modern and sleek , and the crib has an amazing acrylic accent. A large statement chandelier finishes off the space, and blackout curtains hang together with sheer curtains for maximum flexibility. Design by Naomi Alon Coe.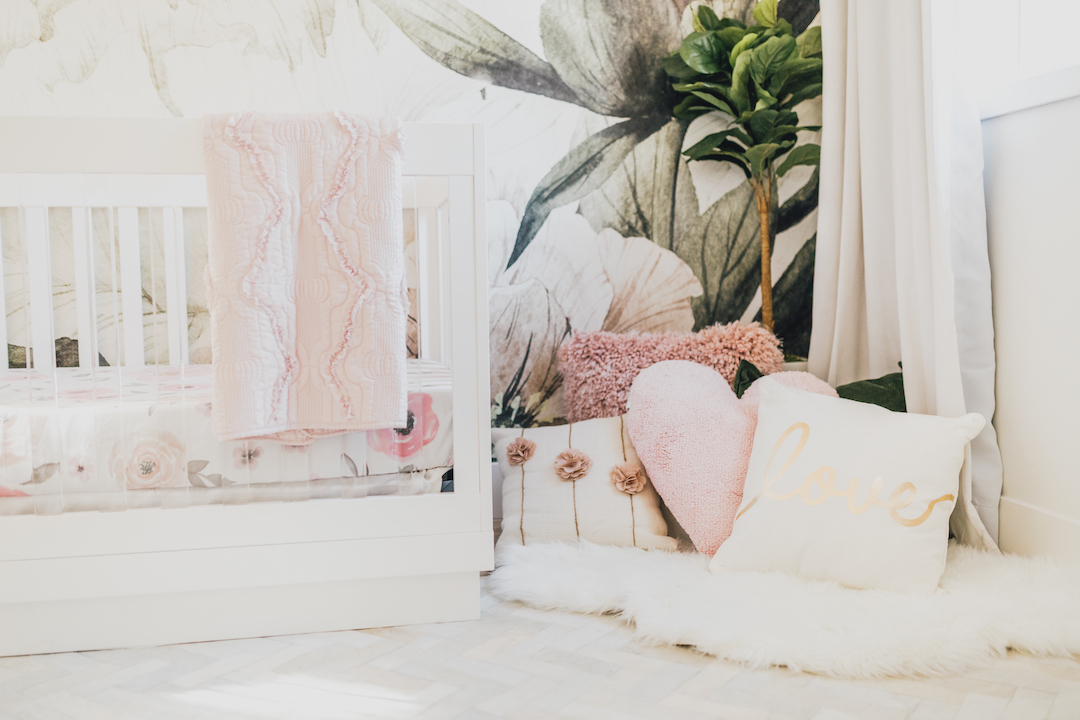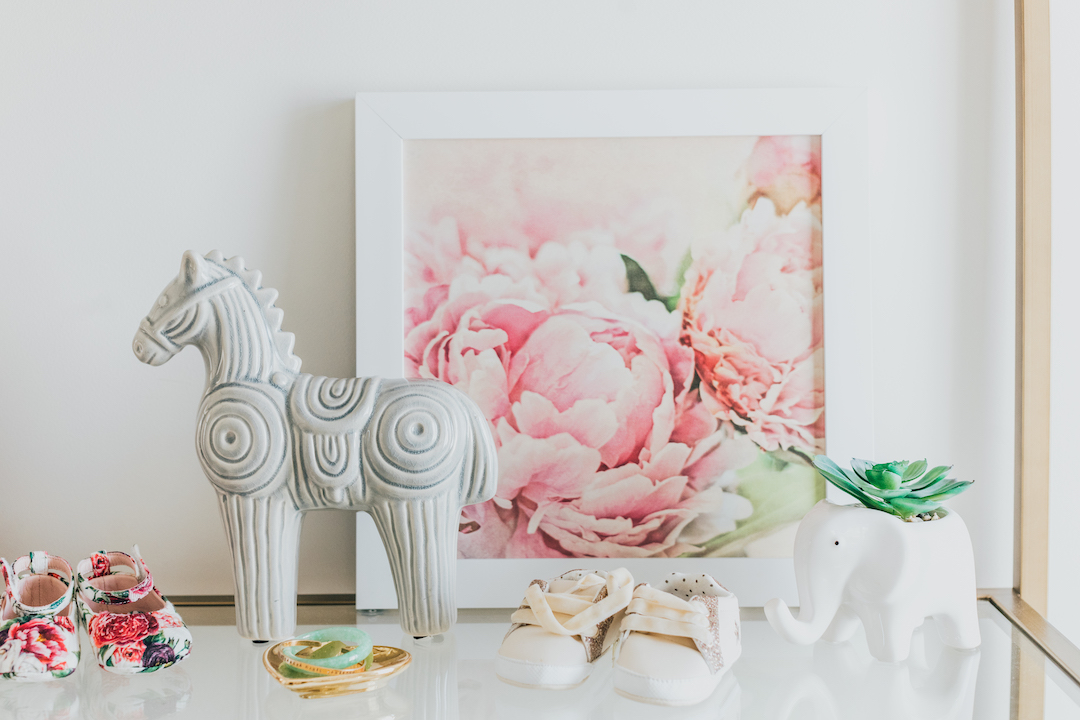 Photos by Full Spectrum Photography