I can't even believe it—today is the day that my book is out! I've been working on this book for so long, and finally seeing it come to fruition is quite an amazing experience. As an interior designer, a big part of my job is seeing my creative endeavors come together. But the book is different—it's so much more of me.
I get so many questions about the actual process of how I published a book, so I though I'd write up a little behind the scenes for you. When I first started writing, I had no idea how the book publishing world worked, at all, and didn't have the first clue as to how I would break into it. I had written most of my nursery design book years ago, but then it just sat on my computer because I didn't know what to do with it.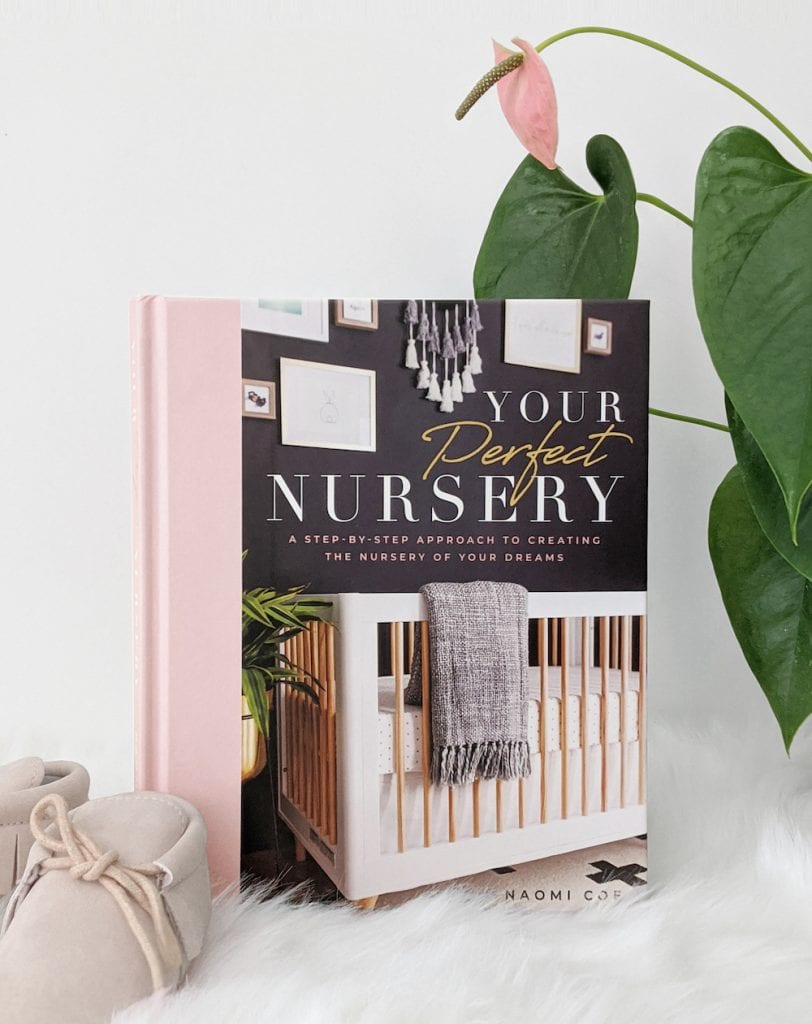 Why I Wrote This Book
Before I jump into the how, let's talk about the why. Back when I got engaged, the first thing I did was go to my local bookstore (remember those?) and buy one of those big wedding planners. This was before Pinterest and Instagram, by the way, so I was totally clueless. I knew absolutely zero about planning a wedding, so the idea of having an organized resource to walk me through it was a relief. All of the sudden, I felt empowered, like I could do it. A similar thing happens when you're expecting a baby—it's time for more books! But the problem is that most of the books written for expecting parents don't include much information about the nursery.
Nursery design has exploded over recent years. Everyone who has a Pinterest or Instagram account can attest to that! All of the sudden, nursery design was such a huge part of social media for people having babies, and home decor in general was everywhere. But there still wasn't a great comprehensive resource for how to actually design a nursery yourself, and the internet is just too overwhelming. So I figured, when people go and buy What to Expect When You're Expecting, they could also buy Your Perfect Nursery and have everything they need! So, I sat down, and wrote out everything I've learned about nursery design over the past 13 years.
How I Got My Book Published
As I mentioned, I'd written this book a while ago but didn't know what to do with it. Then I met someone at my co-working office that suggested I try to get it published by a publishing house. At the time, that sounded crazy—what publisher was going to care about my nursery design book? But with some encouragement, I tried it. I googled "how to write a book proposal" and "how to find a book agent" and "how to publish a book" and everything else I could think of.
One thing I learned is that you can't (and shouldn't) just pitch directly to a big publisher. You need an agent first. How does one get a book agent? Well, you have to pitch them too. Now, as a fully grown adult in my late 30's, I still definitely have imposter syndrome, so the idea of pitching myself sounded terrible. But I did it, and it paid off! An agent responded to my book proposal and said she would love to take it on. Having a good book agent is super important because they essentially act as your advocate—they want you to do well and will help you understand how the publishing industry works.
From there, we honed and fleshed out the book proposal to get it publisher-ready. I sent out the proposal to all the big publishing houses, and then we waited. A few weeks later, we got word that Tiller Press (a division of Simon & Schuster) was interested. That was probably the best email of my life!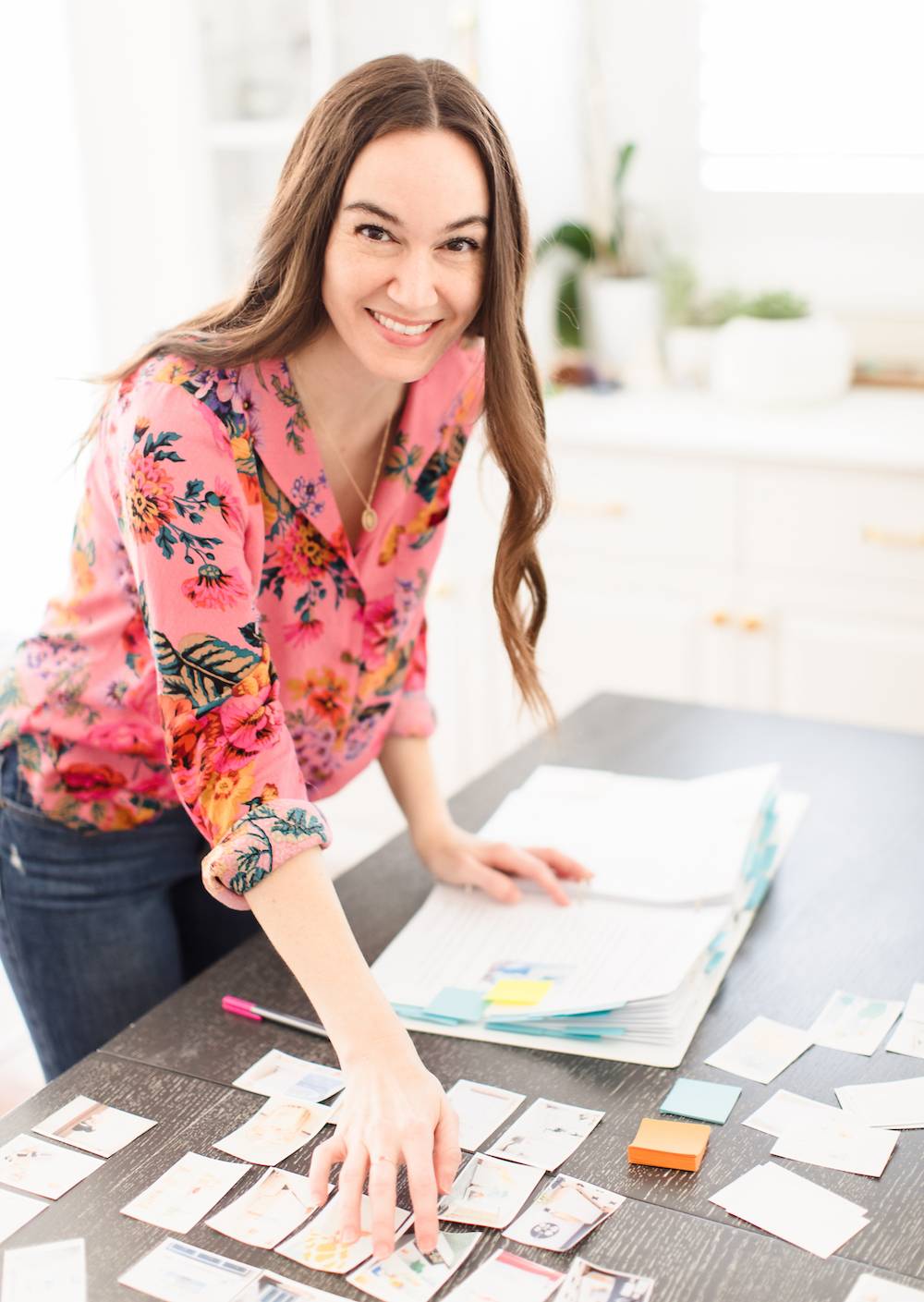 How I Wrote the Book Again, This Time With Photos
So I said that I'd already written the book, but now I had to really write the book! When you work with a publisher, they assign you an editor to help, well, edit. We both must have read and re-read drafts of the book 20 times before getting it right! But then, we had to fill it out with photos. I must say, this was the most challenging part of the whole book writing process. Luckily I also had an amazing editor who was so great to work with, and she really helped me craft the vision that we were going for with Your Perfect Nursery.
After the text was done, I started scheduling lots of photoshoots so we had plenty of gorgeous content for the book. When we had all the photography back, I printed out a mini version of every single shot so I could lay them all out and visualize how they would fit into the layout of the book. We probably started with 700 photos and had to narrow them down to about 150! This is definitely not the way that everyone writes non-fiction books, but it's the way my brain needed to see it.
Finally Seeing the Finished Book
I have to say, getting the first copy of my book in the mail was a dream come true! I worked so hard to create it, and holding it in my hands was really, really exciting. My agent, editor and publisher were all so amazing to work with, and I gained such an understanding of how the traditional publishing industry works. And now, you can see it too! Your Perfect Nursery is available at all the major online retailers!
Do you have any questions about book publishing? Drop them below!