Blush Glam Nursery
Los Angeles, CA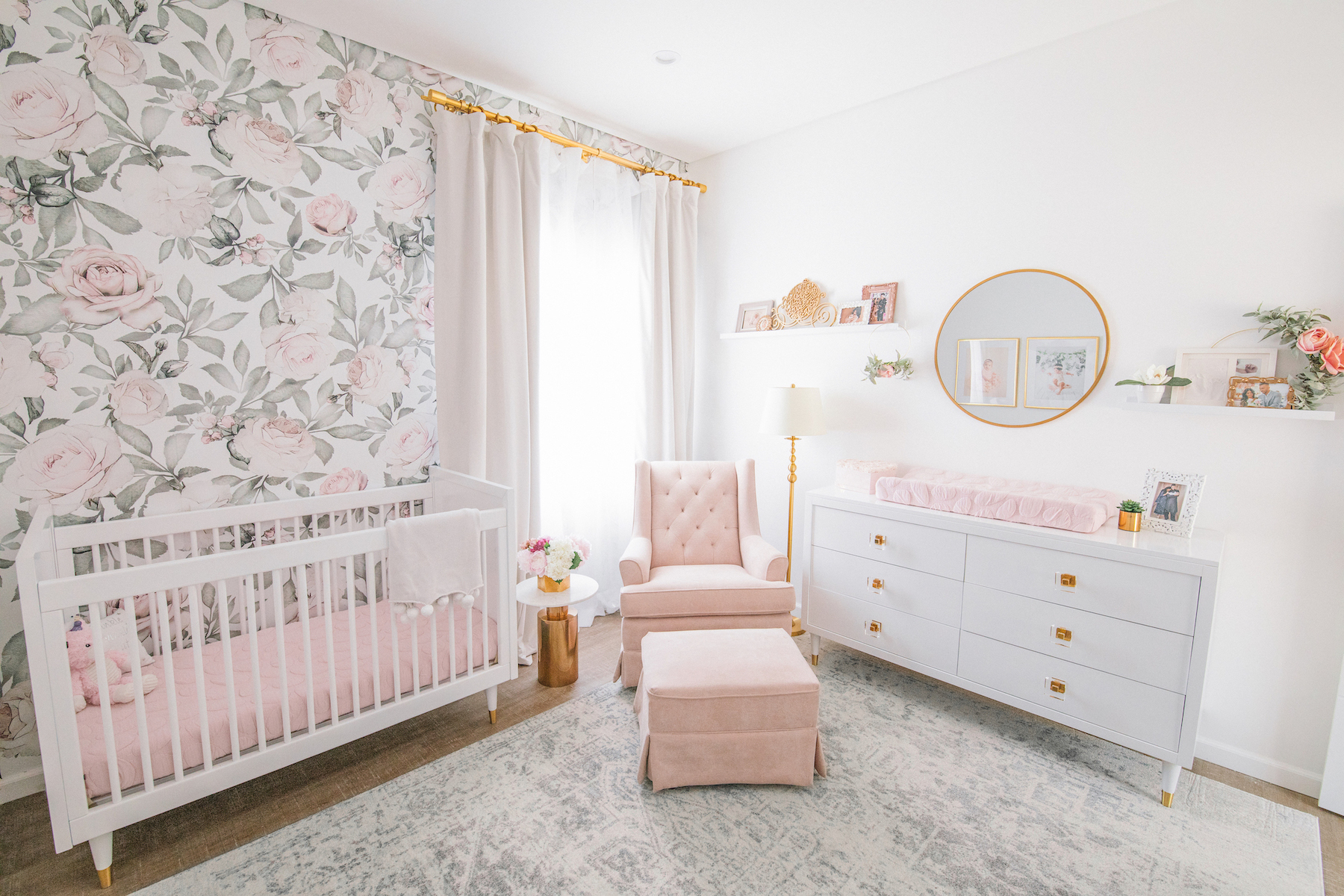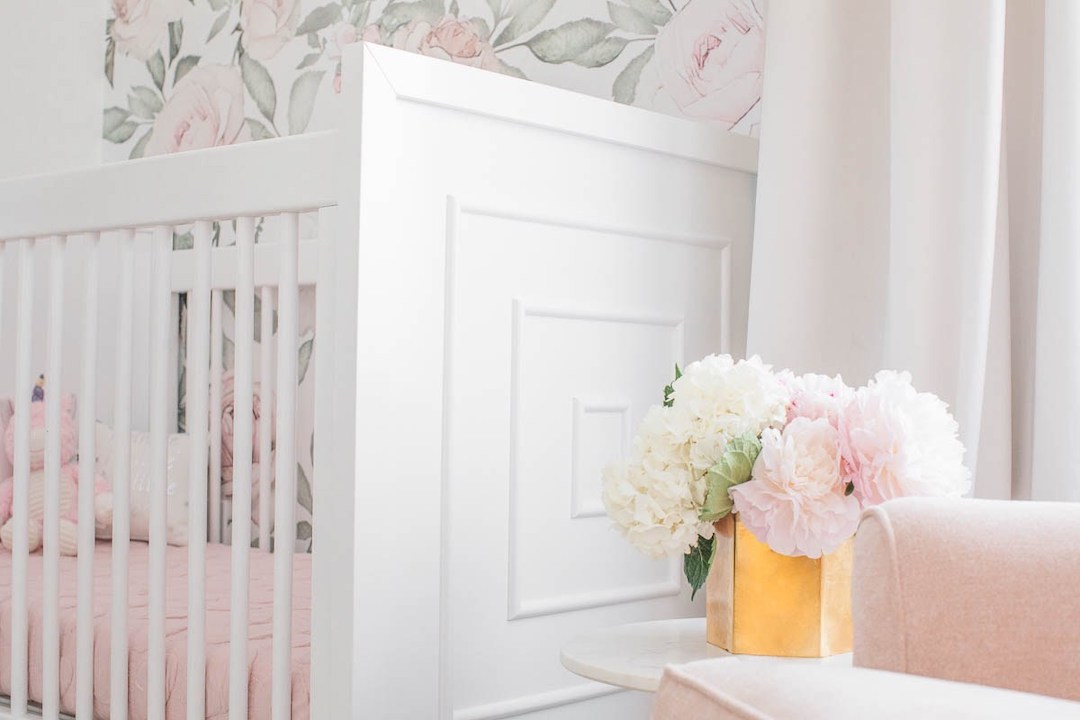 This blush girl's nursery was designed for a client in Los Angeles, CA. The home was modern and the nursery had high ceilings, white walls and was the perfect canvas for a complete redesign. The main inspiration for this project was a set of gorgeous photography the client had taken of her daughter in hues of pale blush pink, green and gold.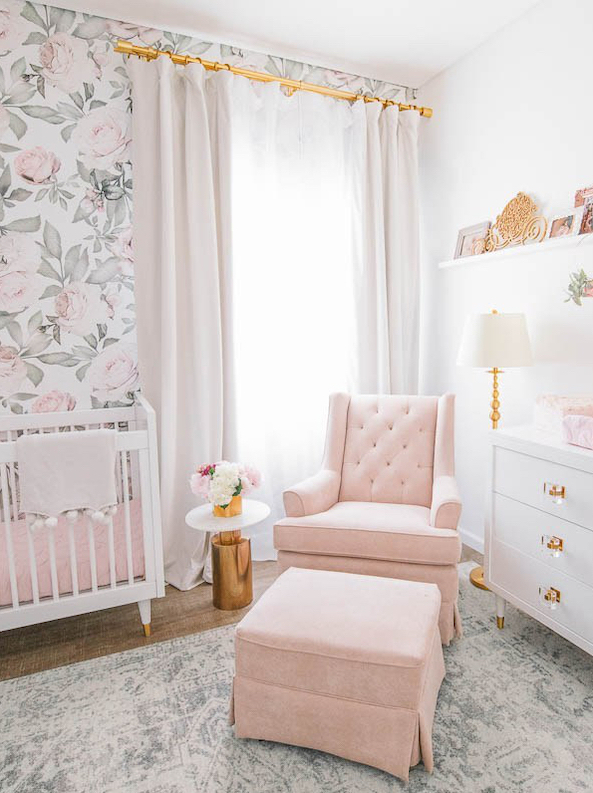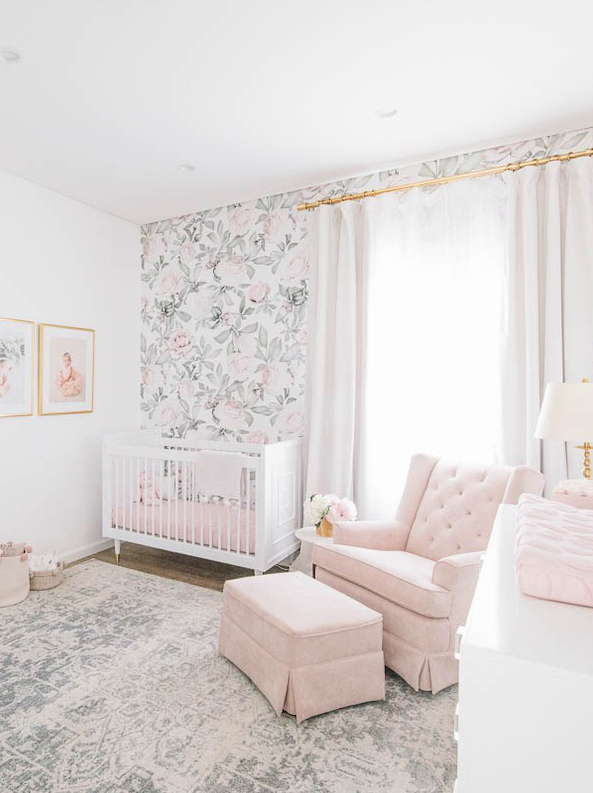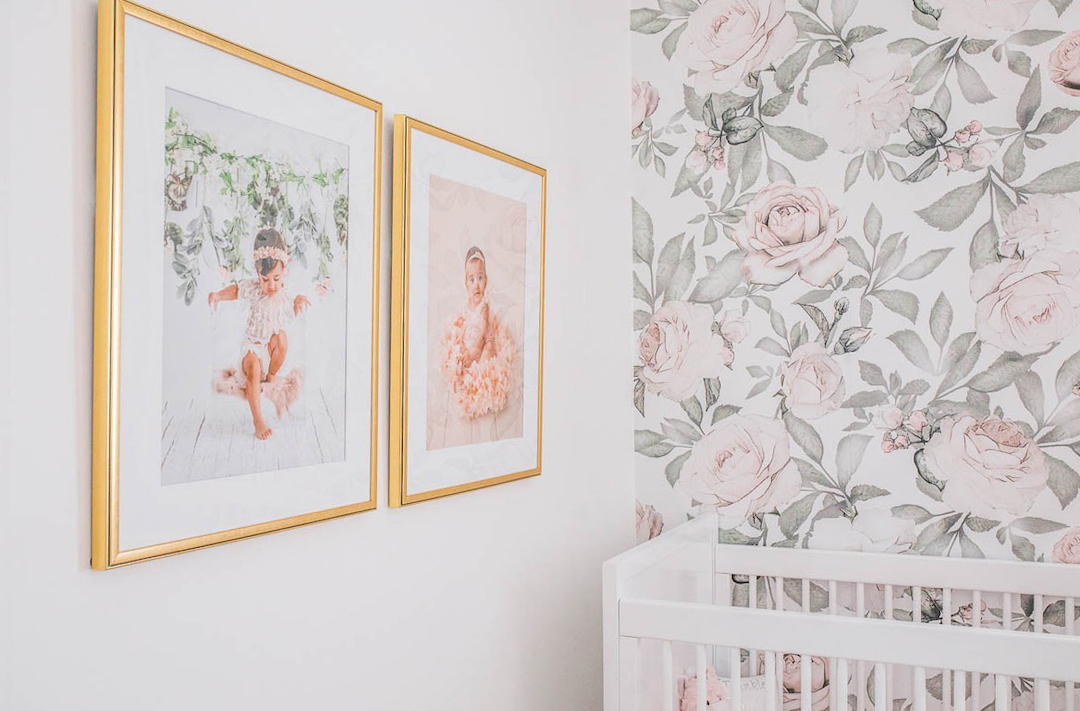 The color scheme for the nursery was pulled from the family photographs in blush pink, pale green, white and gold. A large-scale removable floral wallpaper serves as the foundation of the design, and other floral elements were brought it throughout the space for balance.
A blush pink glider was custom made with tufting and a durable fabric, and blackout curtains hang alongside sheer curtains for maximum flexibility. Design by Naomi Alon Coe of Little Crown Interiors.