Great interior design doesn't have to be limited to large rooms with tons of space. One of the most frequent questions I get from clients is how to design a small nursery space. Typically, the nursery usually ends up being the smallest room in the house—oftentimes it's that room you use as the "junk" room that's half guest room, half office, half mess (pardon my math). A full size crib can take up a lot of space, so one of the best options for really utilizing the space in your nursery is to get a small space crib, or a mini crib. Luckily, there are a lot of beautiful options out there now. Here are some of my favorites!
Nestig is one of the frontrunners with its organic look and shape. Made out of solid Brazilian pine, this non-toxic crib is beautiful. It is a 3 in 1 that converts from a mini crib to a toddler bed. They also have castors you can use if you need to move them around often!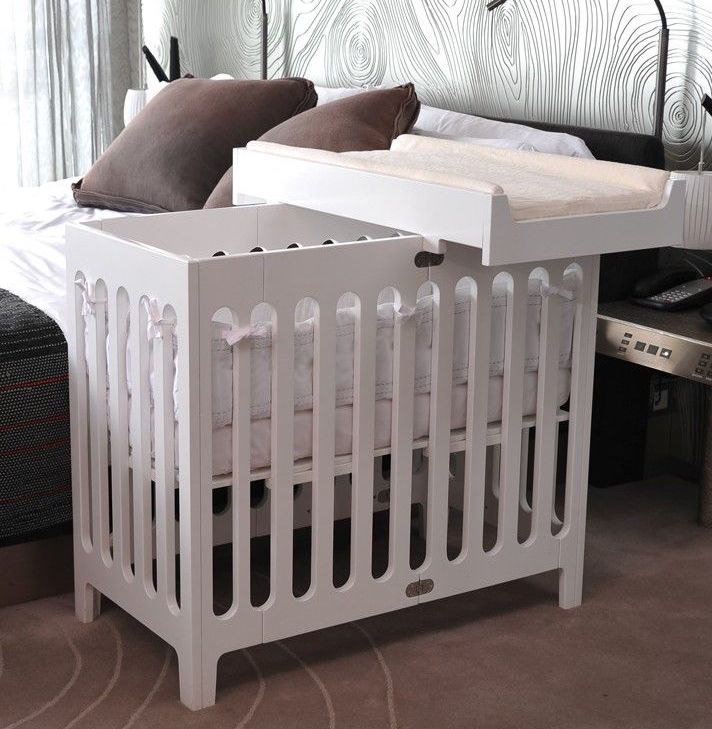 The Alma Mini Crib by bloom is designed for urban spaces and is all about style, mobility, and storage. What I love the most about this is that the whole thing folds up into a super small piece that you can just stick in a closet. You don't even have to take the whole thing apart either—it's very simple. Simple = awesome. It also has the option for a changing table attachment which sits right on top. It's a very modern crib though, so if this isn't your style, keep on reading!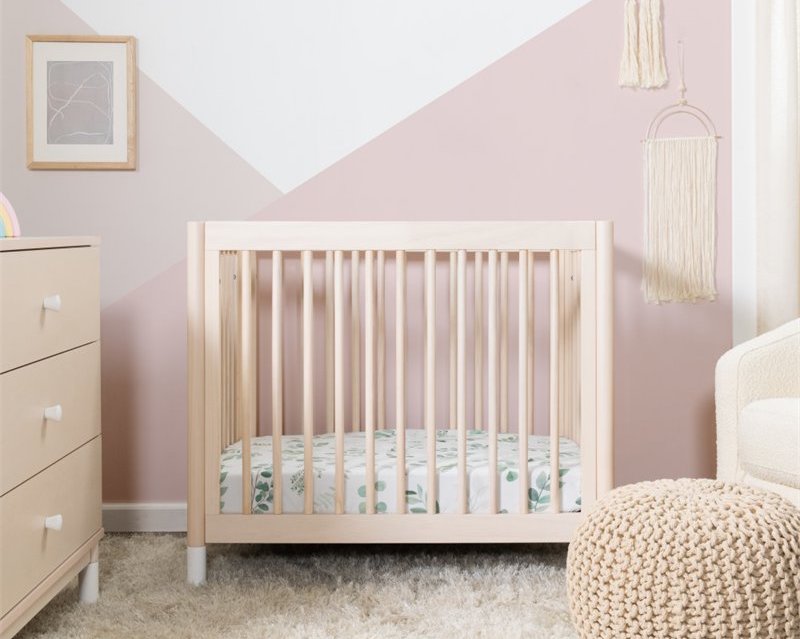 The Gelato Mini Crib is so versatile—it has interchangeable feet to match any nursery design! We love the simplicity of this crib and its transitional aspect of a 4 in 1 from mini crib to daybed. With its added Greenguard certification, this crib checks all the boxes!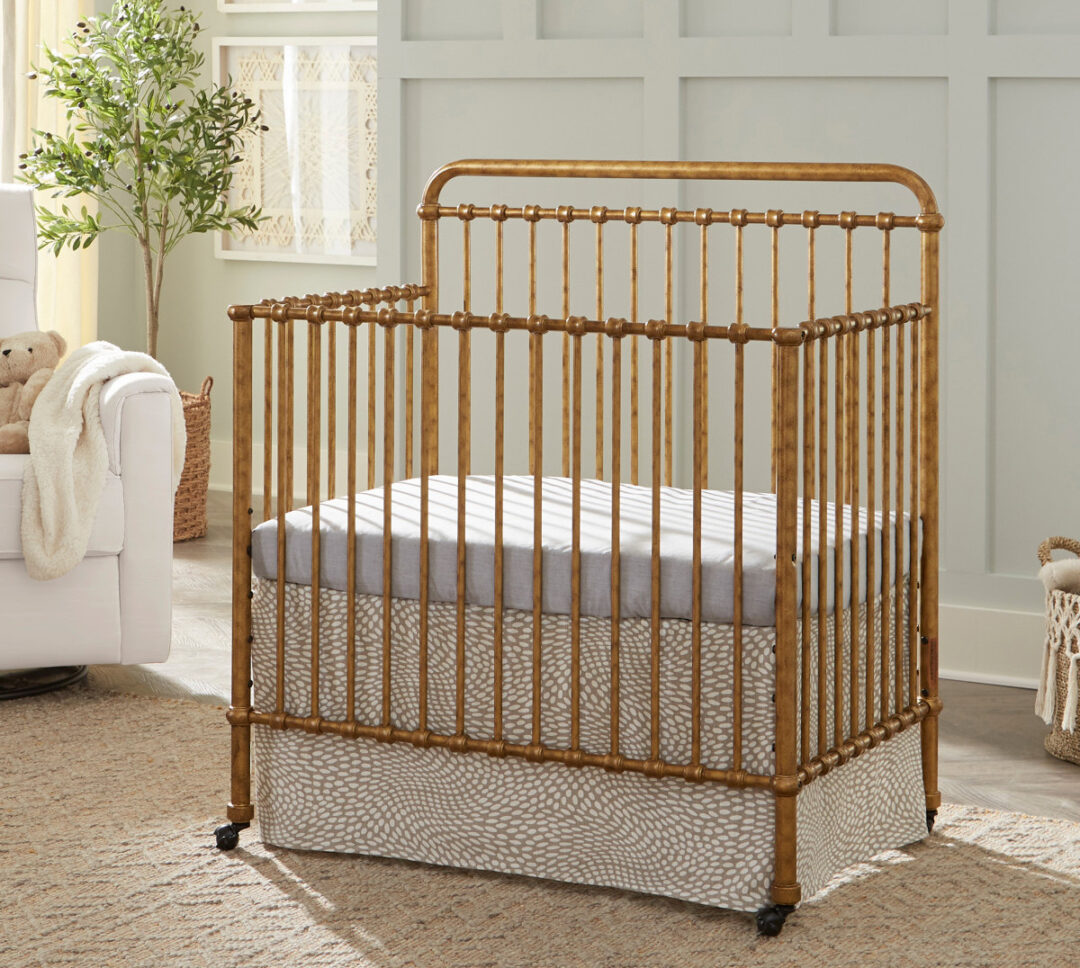 A great classic metal crib in mini size by Namesake Home. Metal cribs are showstoppers to put into any room, yet with the metal tag comes the weight. Usually, metal cribs are versatile to move around because of their weight, but with this mini crib, it is less weight, and they made it even more accessible and added castors!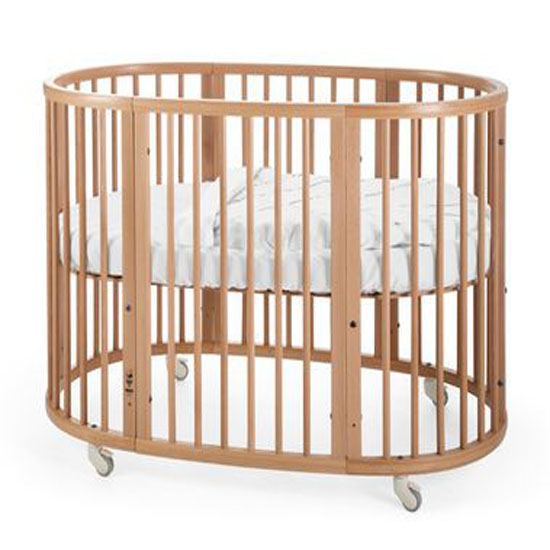 If you're not familiar with the Stokke Crib, you definitely should be because it's amazing. Not only does this crib grow with your child by accommodating his or her ever changing sizes and needs, it's also a really great option to use in a small nursery. It has casters, so it can be rolled around and moved very easily, or locked into place. If your house has a lot of wood floors or flat carpet, the casters will be a lifesaver! But if you have thick or shag carpet, it will be harder to drag around.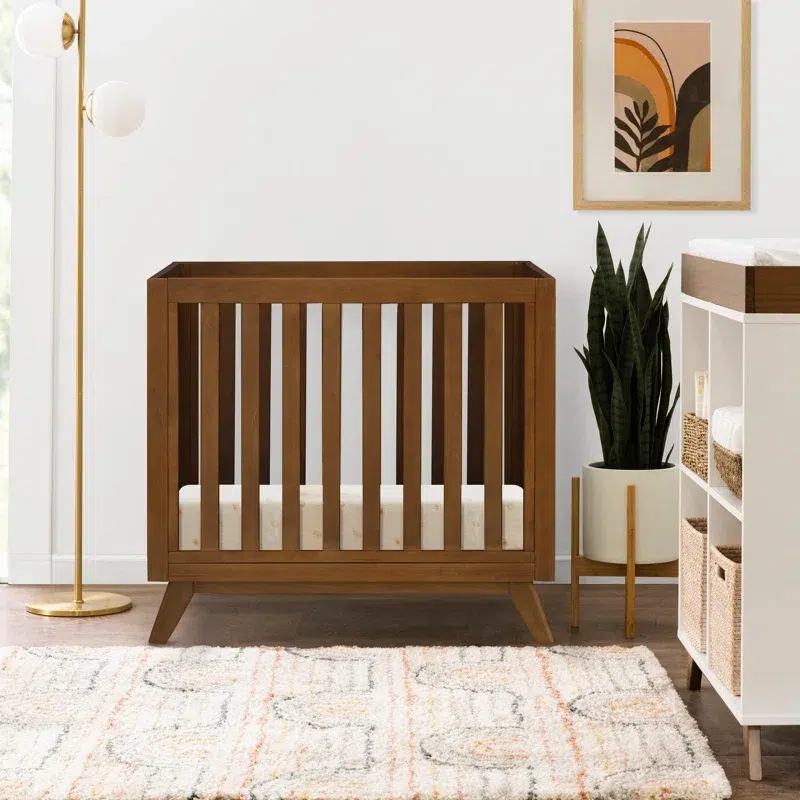 If you like the Mid Century Modern look, you may want to go for the DaVinci Otto Mini Crib. This one has a rich wood look and Mid Century style. You can pair this piece with a contract dresser in white, or go all out with the rich wood tones!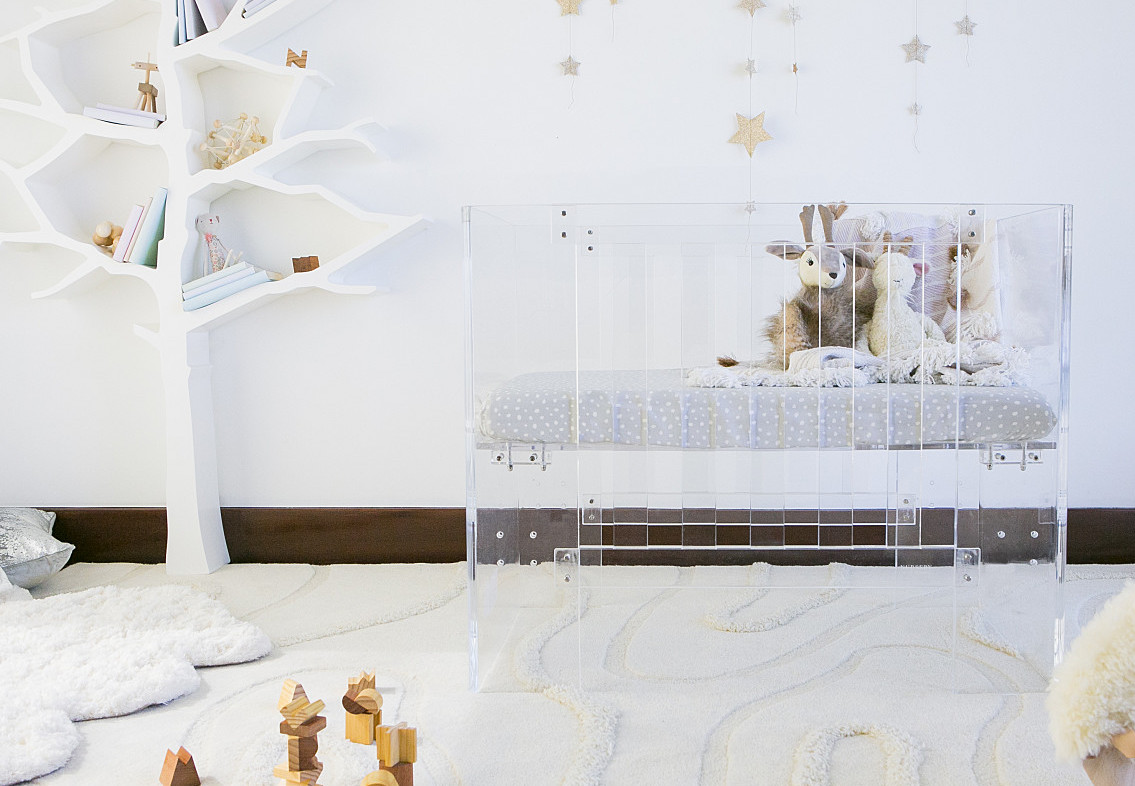 I happen to be an acrylic nut. My dining chairs are acrylic. I have acrylic bookshelves in my office. I constantly suggest acrylic pieces to my clients. So you can imagine my excitement when Nursery Works debuted an all acrylic crib. Then they made the Vetro Acrylic Mini Crib as well, giving us acrylic-obsessed designers another option for small nurseries.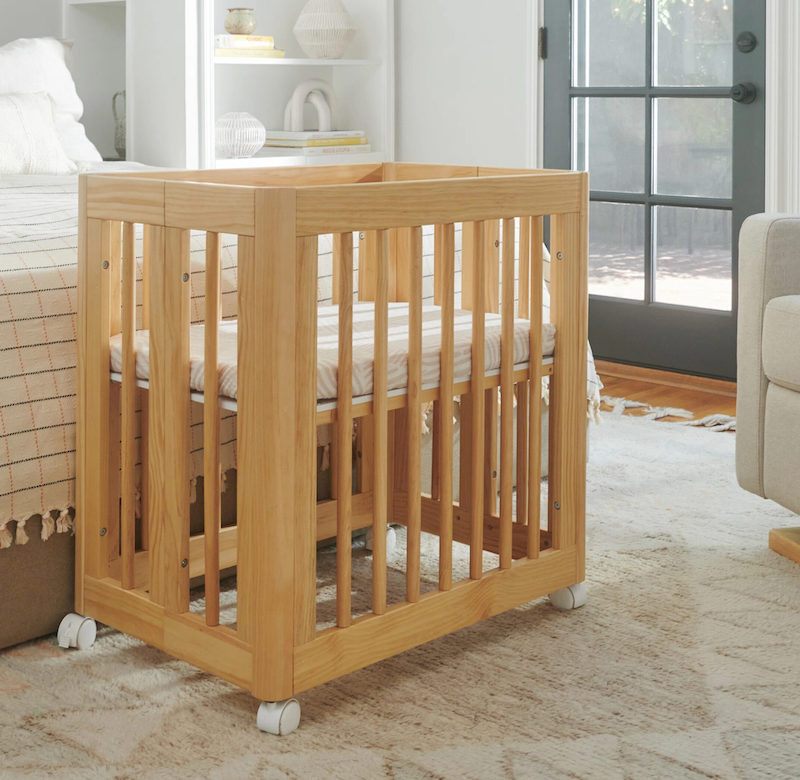 Babyletto has recently released their new Yuzu All Stages Crib, which includes a mini crib, full size crib and toddler bed. This one has been a really big hit because it's a gorgeous design that's super functional.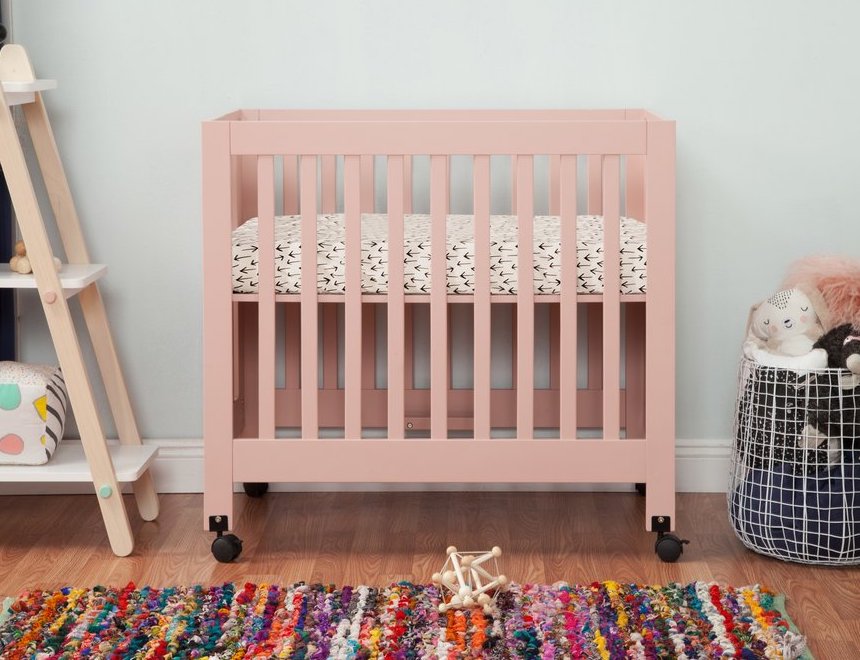 Another more modern style is the Origami Mini Crib from Babyletto. This super functional crib folds in on itself like an accordion, and can be rolled right into the closet for storage, similar to the Alma Mini Crib I mentioned above. This one is a bit simpler in style, and it's mega affordable. It also comes in lots of fun colors, like this pretty blush pink shown above.
Mini cribs really are a fantastic way to create more space if you have a small nursery. Just make sure to purchase the coordinating crib mattress and sheets too – regular ones won't fit!
*This post may contain affiliate links, but don't worry, I only link items that we 100% recommend! You can view our Disclaimer here.