In case you haven't heard, wall murals are slowly becoming a popular choice instead of traditional style wallpaper. What's the difference? Wall murals are an overall design meant to cover an entire wall, rather than the repeating patterns of wallpaper. I love wall murals because they work like a giant piece of wall art and they can really make a statement in a nursery or kid's room. I'm working on a home right now and we are using wall murals in all three of the children's rooms.
In the first girl's room, I chose a gorgeous large floral wall mural. The overall design of the room is soft neutrals with touches of blush pink, and this wall mural is perfect. Large florals are still having their moment, and I can't wait to see this one once it's installed!
Blush Floral Wall Mural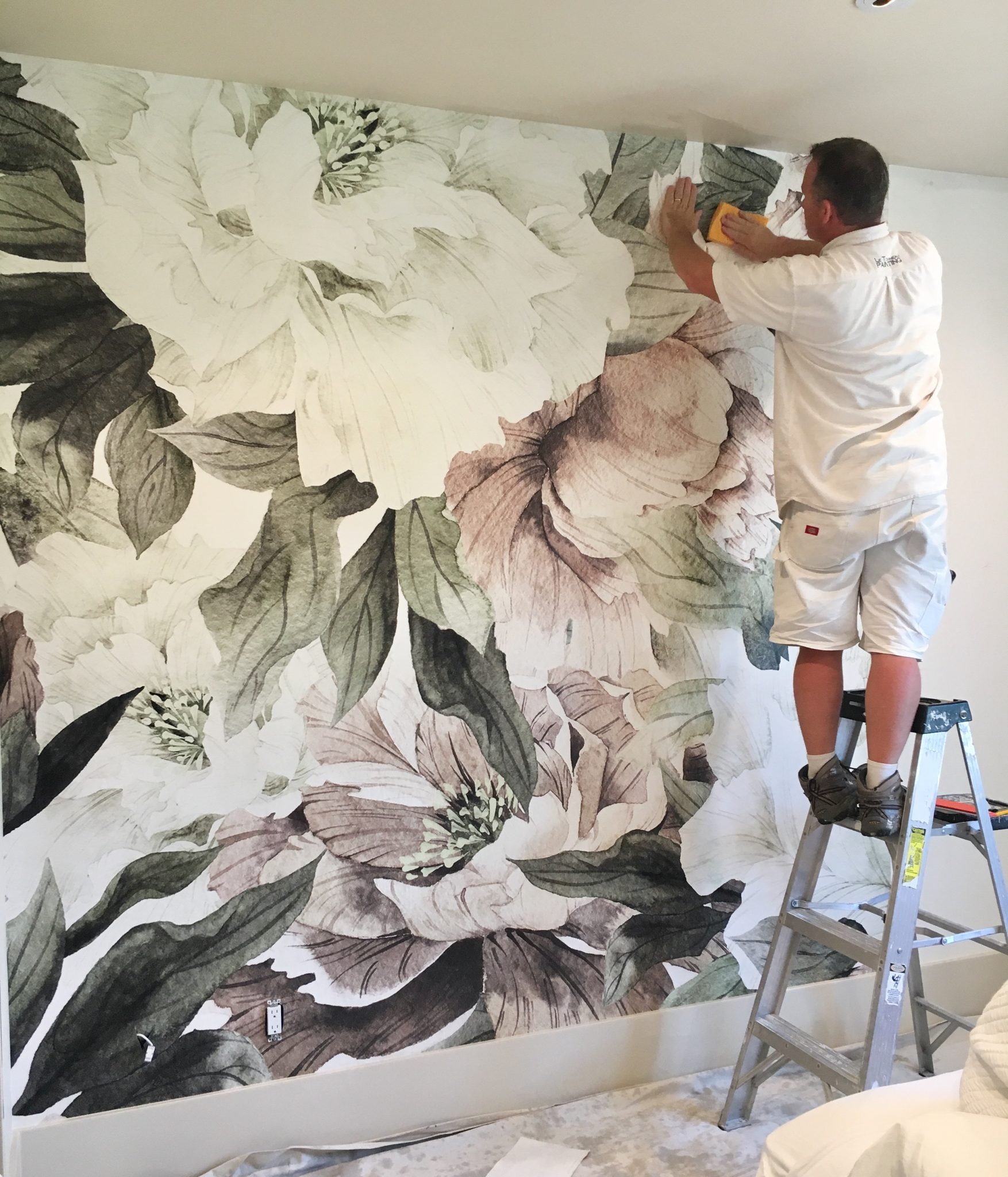 Here's a sneak peak of the floral paper going up at my job site.
This next design may look familiar to you. That's because a different colorization of it was used in Emily Henderson's nursery, and it was splashed all over social media—and for good reason! This nature-inspired wall mural is so pretty, and my client fell absolutely in love with it. She wanted to incorporate some lavender into the space, so we opted for the purple version instead.
Rainbow Forest Wall Mural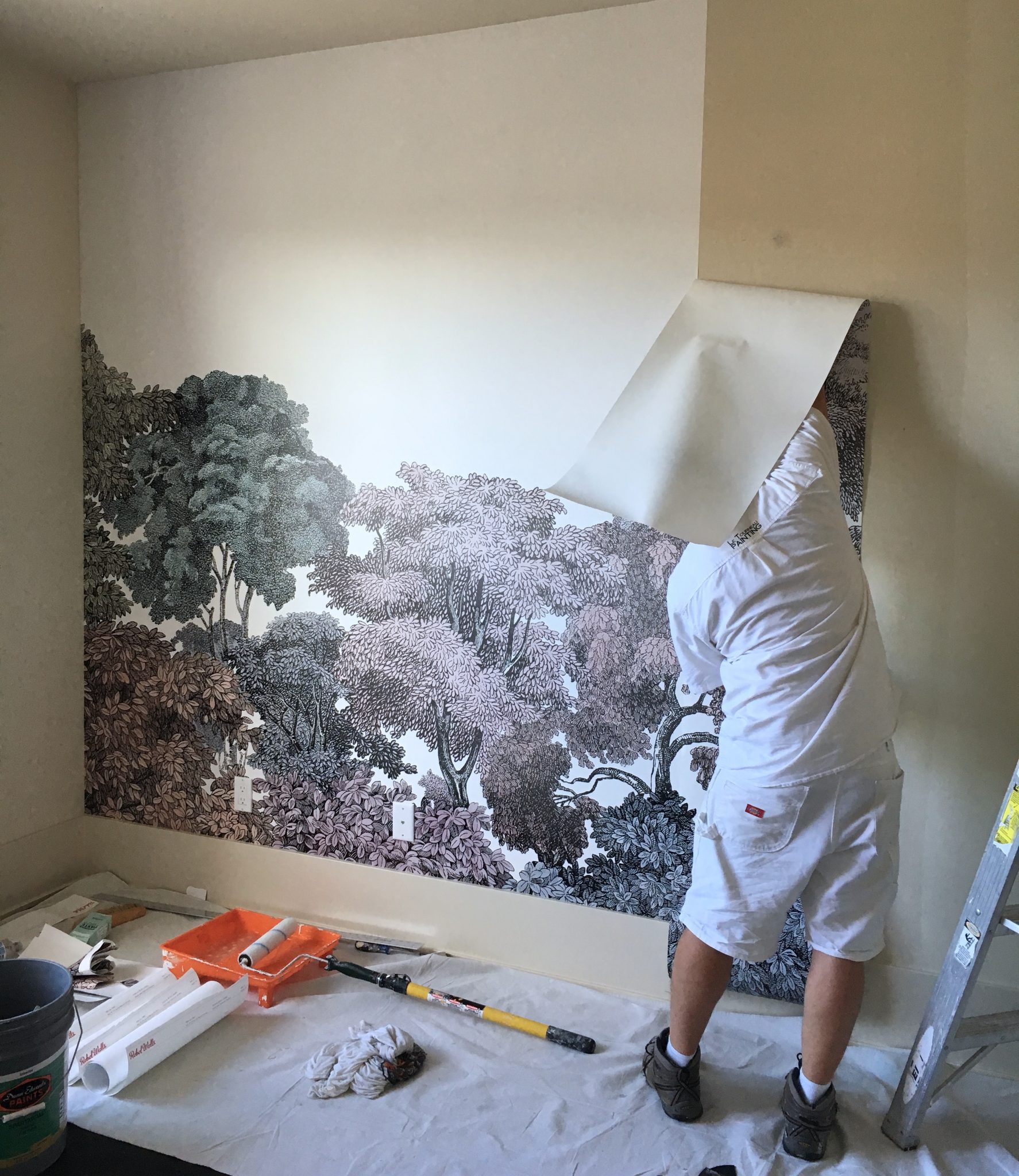 Here it is going up in my client's space.
School Atlas Wall Mural by Rebel Walls
All in all, each of these wall murals is going to make a big impact in these rooms. If you're thinking about putting a wall treatment in your nursery, but don't love the idea of a repeating pattern, consider a wall mural as a big piece of statement art.
SaveSave