The following post is an article I wrote for Project Nursery – to read the original article, please click here.
Nursery design is fun and exciting, but it also comes with a set of safety rules that need to be followed in order to keep your baby safe. A lot of parents are diligent about doing their research, but the information out there can be unclear and confusing, especially if it's your first nursery. Even if you think your little one's space is perfectly safe, I want to share with you the top three nursery safety mistakes I see my clients making.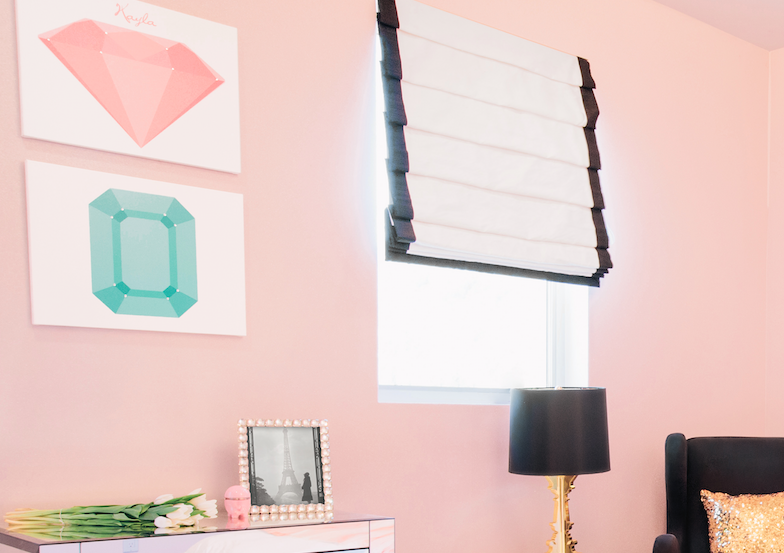 Mistake #1: Choosing window treatments with loop cords. Window treatment safety can be one of the most confusing things to understand since there is a lot of misinformation floating around on the internet. Most parents know that they should not have a long cord hanging down from a shade, but it's actually dangerous to have ANY cord hanging down, even if it's not very long and is not reachable from the ground. Once you have an active toddler, he may be able to climb up on furniture and reach that cord, so it's best to always choose window treatments without hanging cords at all.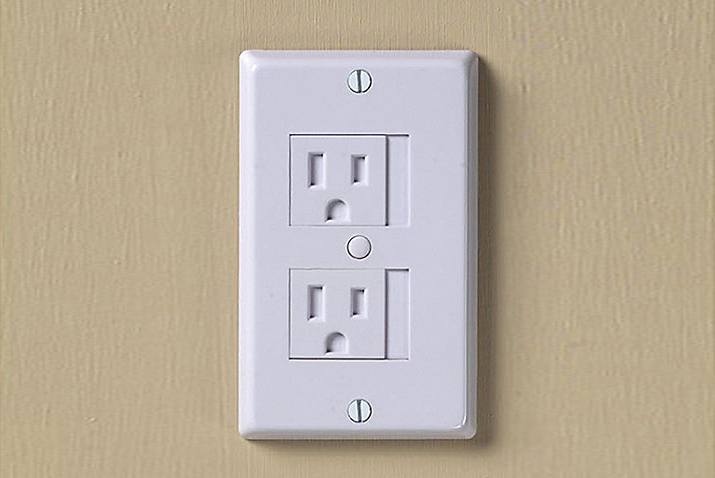 Mistake #2: Missing the outlet behind the crib. One of the most important safety rules for the nursery is to cover every outlet with a reliable outlet protector. However, it's easy to miss an outlet behind the crib. Why does this matter? At first, your crib mattress will be set higher up so the outlet will not be accessible to baby, but eventually you're going to drop the mattress down. Then baby can easily reach it if he sticks his fingers through the crib rails.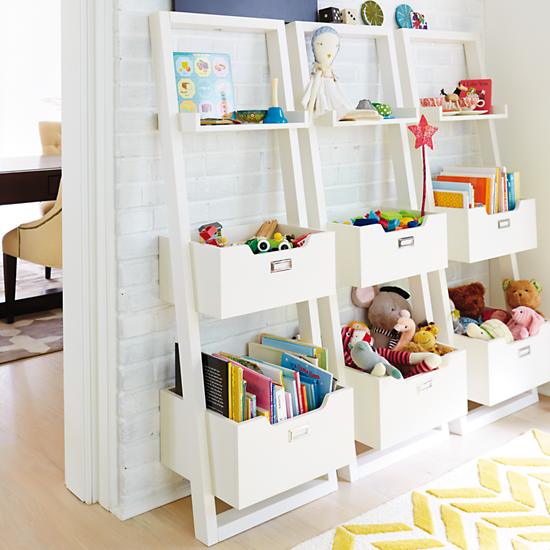 Mistake #3: Leaving dangerous toys within reach. Most parents know not to leave small objects out in the living room but wouldn't think twice about a box of toys on a low shelf in the closet of the nursery. If your baby is left alone in the nursery or is able to climb out of the crib, anything in the room is fair game. A box of small toys can easily be pulled off of a low shelf and opened. Make sure you keep anything dangerous very high up and in a container that is childproof. For toys in the room, choose a bookcase that can be secured to the wall so that stuffed animals and larger toys are accessible to baby but smaller toys can be kept out of reach.
The most important safety measure you can take with your baby is to always keep an eye on him. That's the most valuable tool you will have and the best way to keep him safe. Remember that baby proofing is an ongoing process. Always reassess as your baby grows and masters new skills.