We were contacted by a client had something very specific in mind for their nursery design. Their home is fairly modern with lots of black and white, and touches of rustic decor. They wanted a nursery with lots of black, but that also fit with the theme they had in mind—American Indian. This was a super special project because we ended up having custom artwork made using their family tribe imagery and turning it into something really colorful and fun!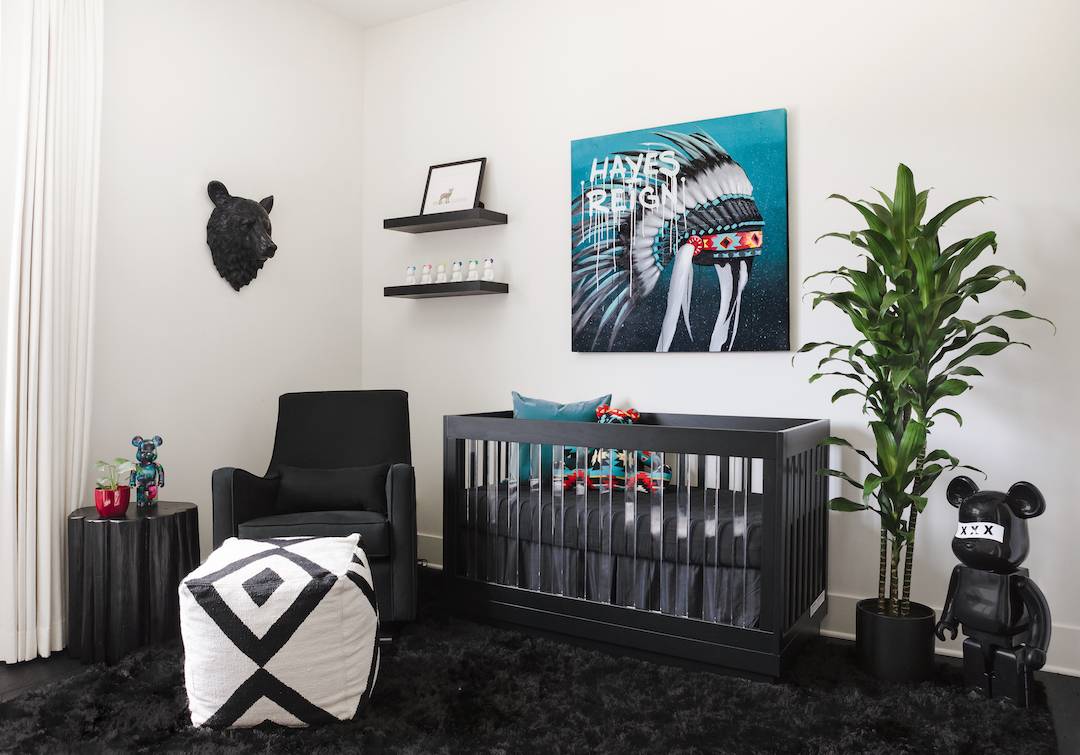 Black Acrylic Crib | Black Shag Rug | Black and White Pouf | Black Glider
Tree Side Table | Bear Wall Head
Before we got into the custom artwork, we started by sorting out all the details for the furniture. The clients wanted everything to be black, so of course we went with the black acrylic crib and a black glider. To break up the black, we added a black and white pouf with a pattern on it for visual interest. The changing table is also black but has more of a wood grain look to give the room some texture.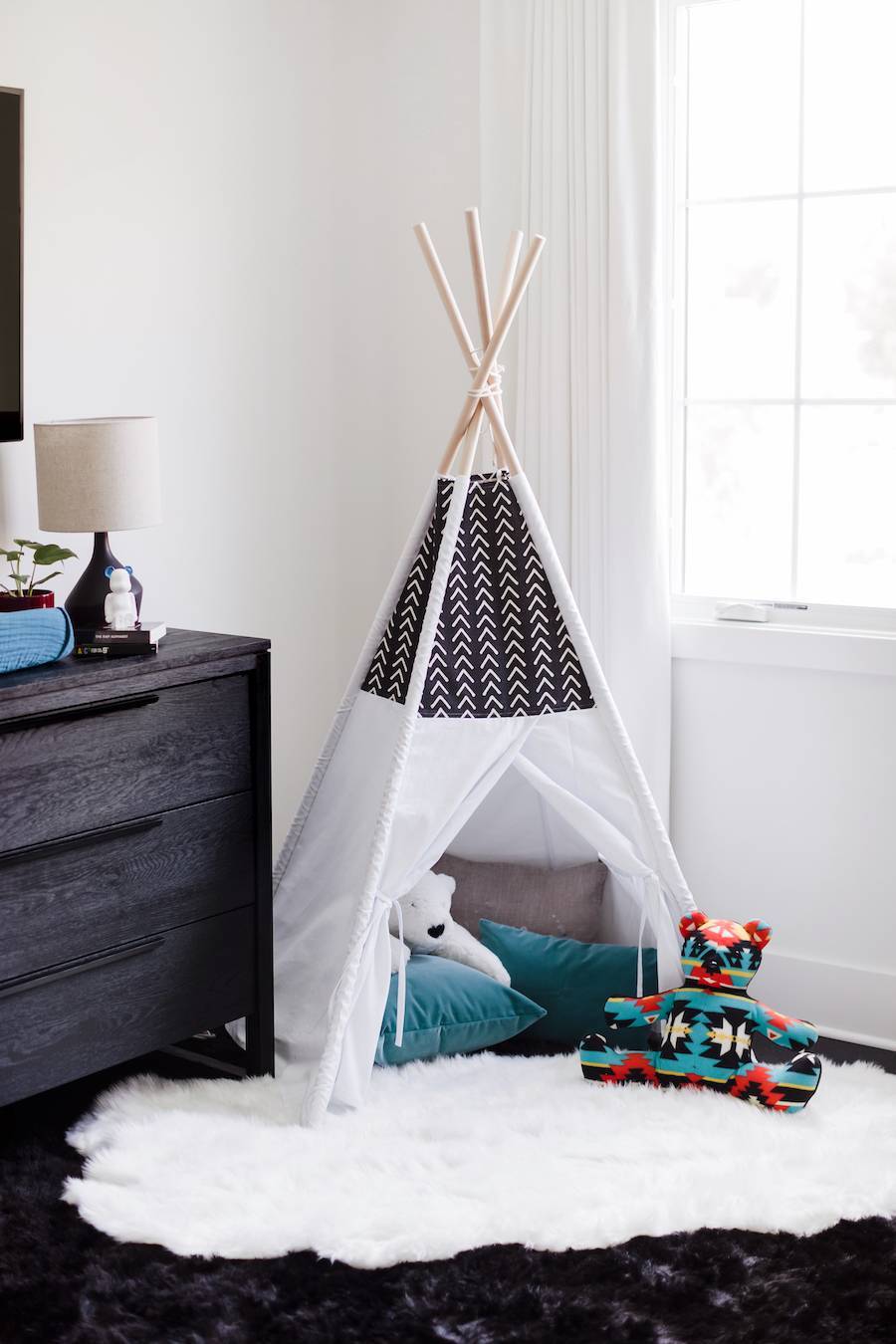 Black and White Teepee | Black Shag Rug | White Faux Sheepskin (similar)
On the other side of the room, we had room for a teepee, which added to the theme. To avoid having too much black, we went with black and white for this as well. The slight pattern plays off of the pattern on the ottoman and gives the room a little movement. The client also had that colorful bear, so we used that and then brought in more turquoise, orange and red in other areas for balance.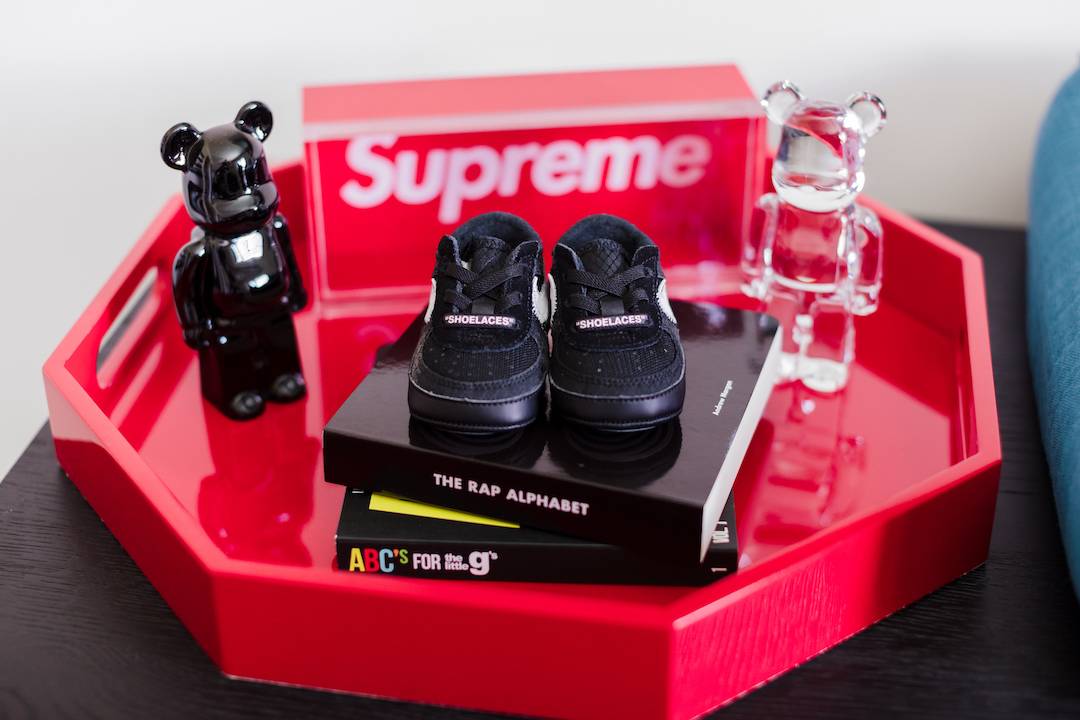 This client was also a collector of some really fun items. There were some items from Supreme that we wove into the design, as well as the Be@rbrick pieces you'll see all over the space. The little pop of red is really fun and brings so much life to the nursery!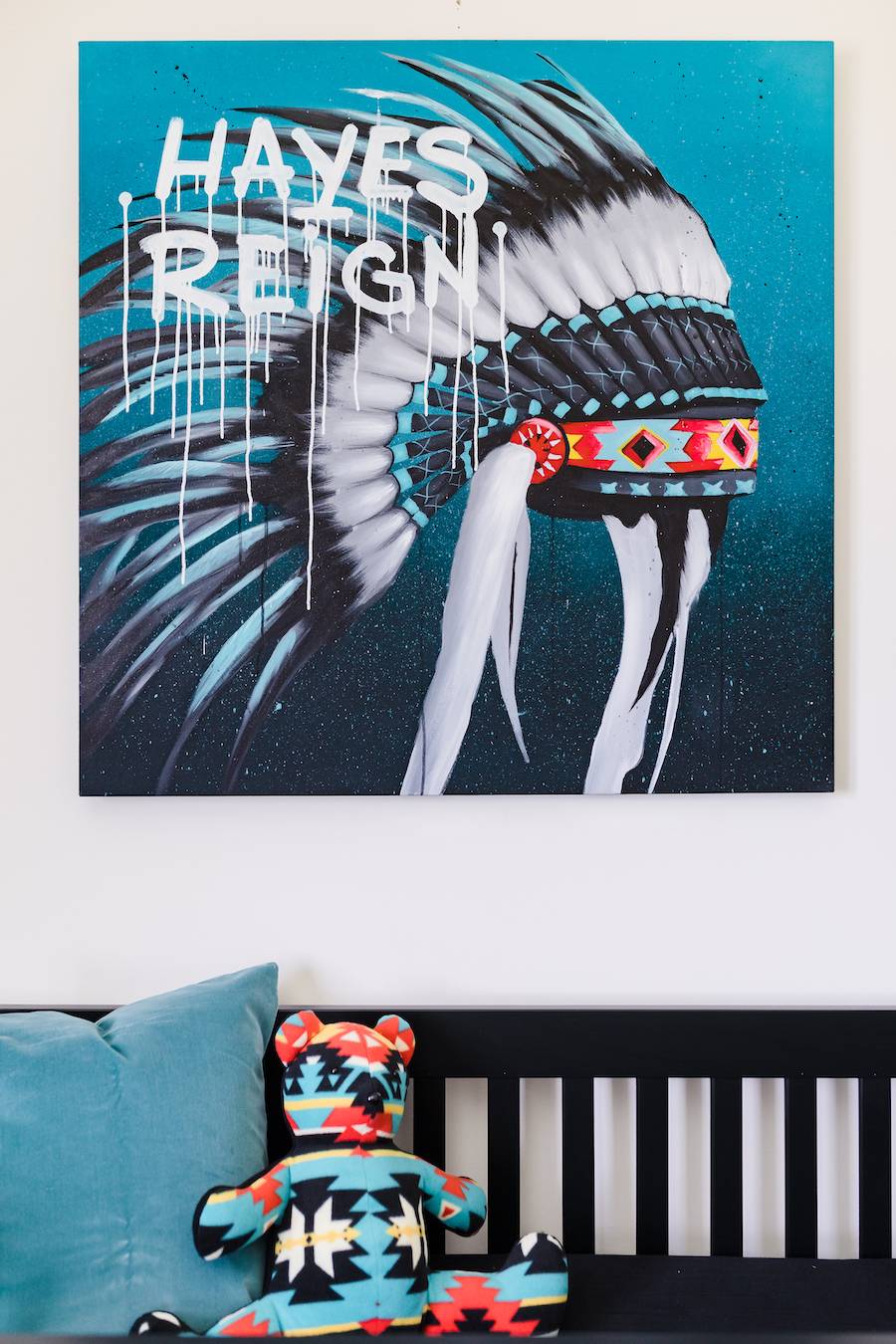 So here it is, the amazing custom art piece we had commissioned for this nursery! We used a local street artist, Misteralek, and sent him all the inspiration images and colors we had, along with the tribe details from the client. He did a few mock-ups for us first, and then we had the final piece created.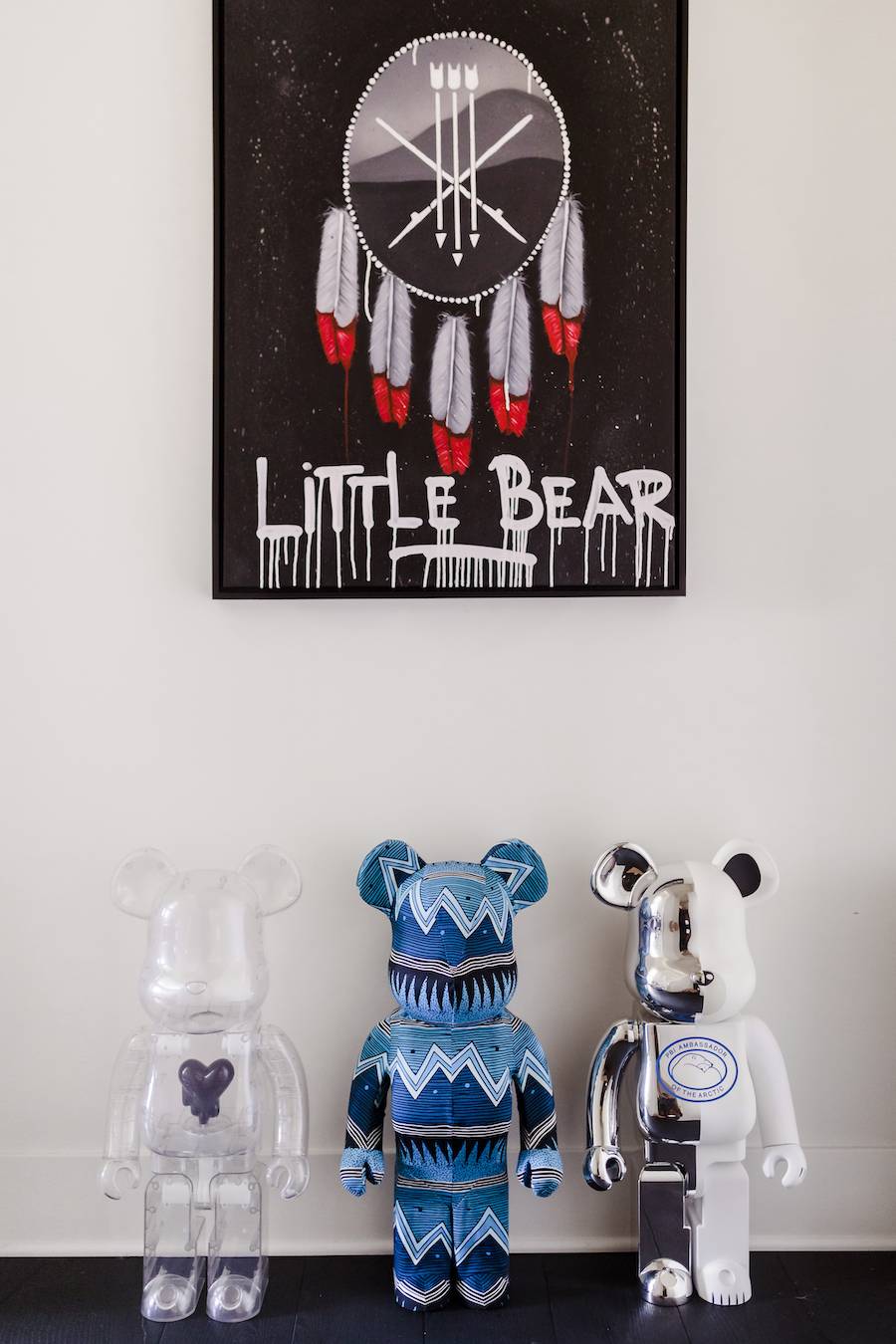 This nursery had a little hallway that led into it, so we used that space to create a second fully custom art piece. This one had the client's tribe imagery as well, along with the sweet nickname they have for the baby. They had a collection of larger Be@rbrick bears, so we posed them in the same hallway space to create a little vignette!
Photos by David Casas.
*This post may contain affiliate links, but don't worry, I only link items that I 100% recommend! You can view our Disclaimer here.