Last week sometime, I was browsing around Instagram, as one does, and came across a photo of a dress. This dress was so stunning, that I stopped and stared at it, found out who the designer was, and then stared at it some more. But here's the thing, I'm not a fashion person. I live in jeans and t-shirts and whatever else is comfy enough when I'm running out to meetings, installs and showrooms. But I'm still a designer, so I appreciate good design in all its forms.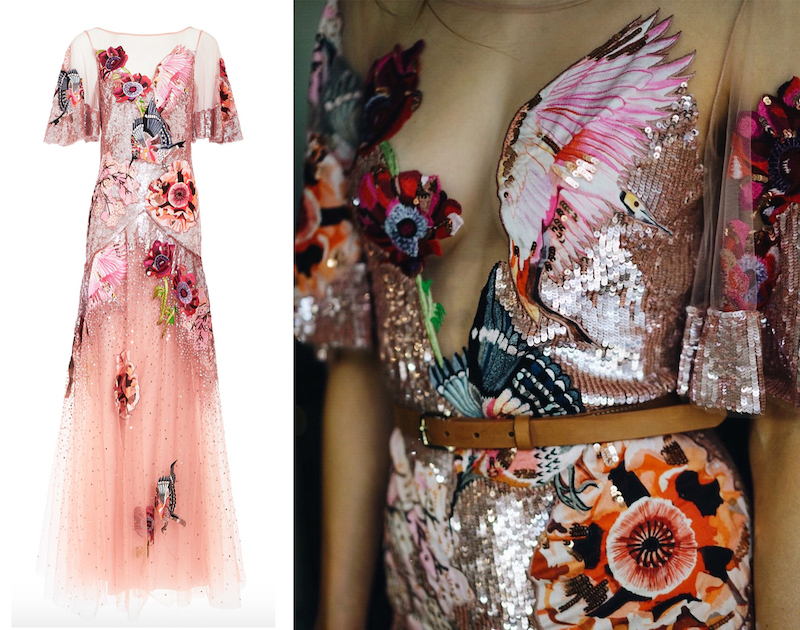 The dress is from Temperley London, and I love every single thing about it. I love using fashion as inspiration for interior design, even though it's hard for me to find the time to shop for myself (I'm the perfect candidate for a stylist!). So while I was awake in the middle of the night, as I often am when creative energy strikes, I felt inspired to design a nursery around this stunner.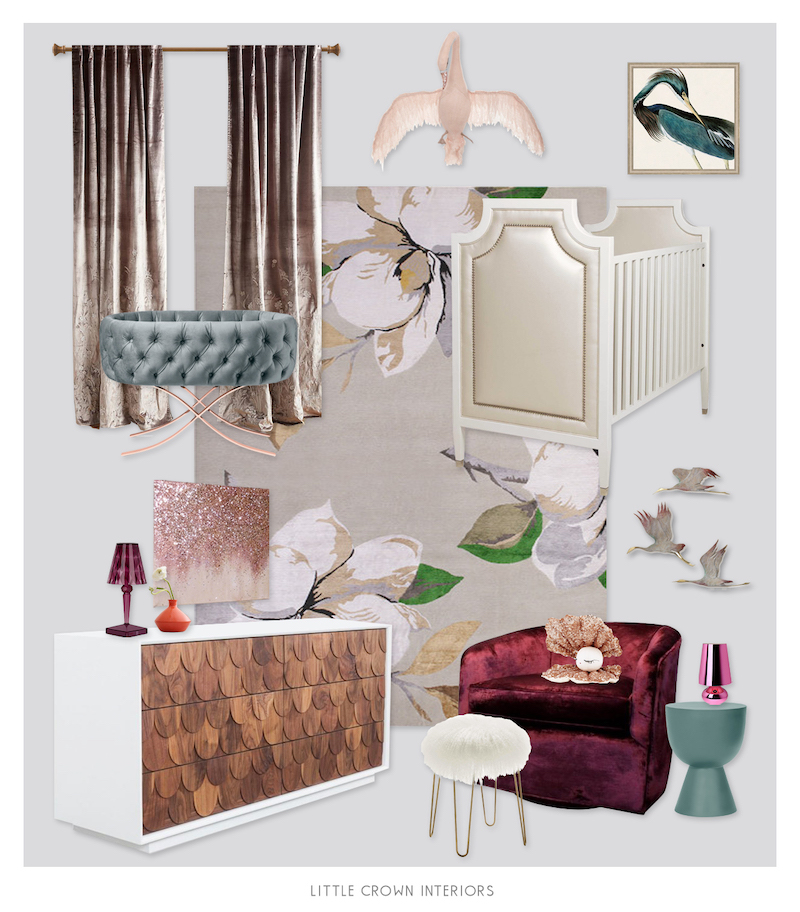 If you've followed me for a while, you'll know that I love using jewel tones. This is pretty much my dream design—moody, feminine, full of texture and rich color. Now I just need the right client who would let me put this in their home!
The color palette was already dictated for me, I just needed to decide which colors to draw out. While blush pink is the main color of the dress, I chose to highlight some of the accent colors instead like burgundy, teal and mauve. I also love the leather belt which I translated to a wood tone in the dresser I chose. I love that the dresser has that mermaid scale texture, which mirrors the sequin look.
By going with a light gray/periwinkle background, all the moodiness comes to life. You might be wondering if moodiness is something you'd want in a nursery design, but I think absolutely yes (so long as you're not headed into goth territory).
Here are the sources for this super glamorous nursery design:
Blue Tufted Bassinet (Contact Me)
*This post contains affiliate links, but don't worry, I only link products that I would 100% recommend!*
[et_bloom_inline optin_id=optin_10]