If you've been following me on Instagram, you know that I am WAY behind on design reveals. I've simply had too many jobs to keep up with all the photo editing, website updating, blog writing and social media managing that all needs to happen for a single design reveal! I'm finally so excited to reveal this modern boy's nursery that I've been hinting at for months.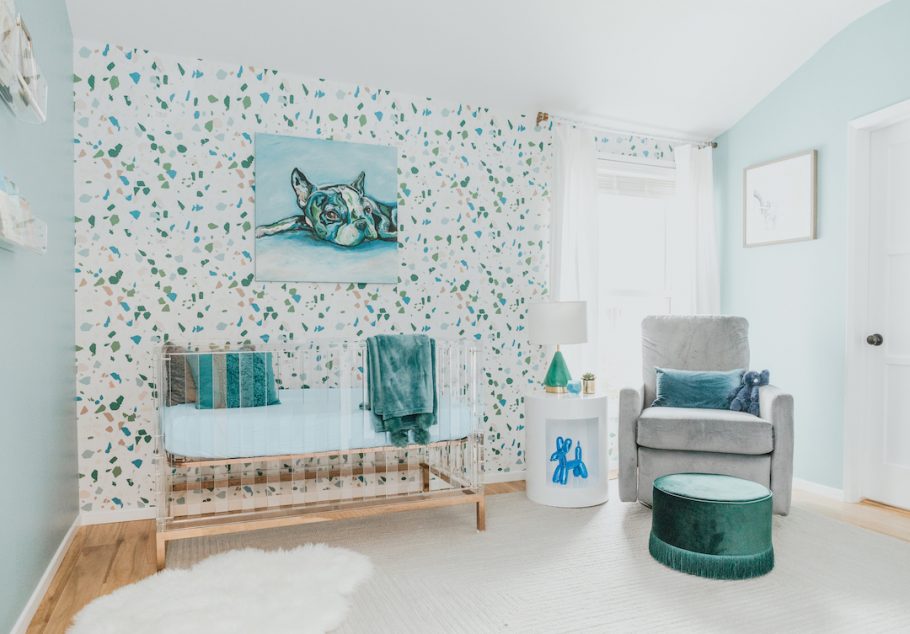 There are so many things that I love about this nursery, but there really are 3 that stand out: the acrylic crib, the terrazzo wallpaper and the custom dog portrait. This nursery is on the smaller side (as many nurseries are), so we wanted the space to feel open and airy. In came the acrylic crib, accented with rose gold, to save the day! It's acrylic, it's modern, it's glamorous, it's pretty much the coolest thing ever.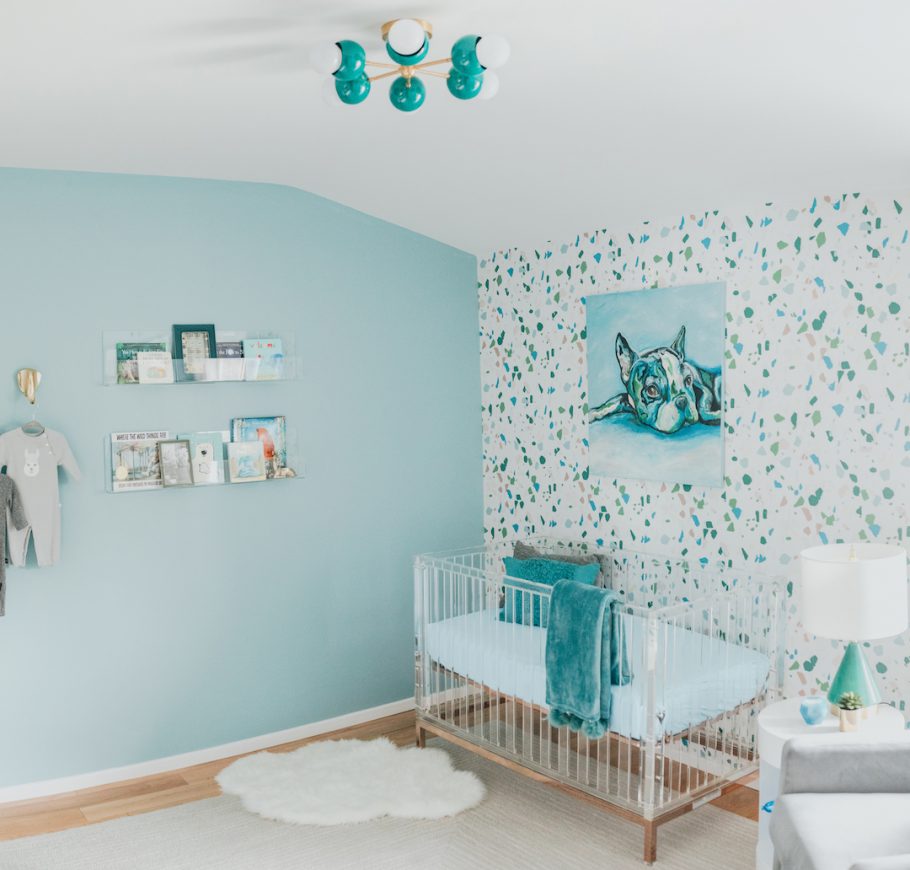 Since this house was a rental, it was important to go with a removable wallpaper. This amazing terrazzo pattern is just that, and it had a great array of blues, greens and neutrals to pull the space together. Because it's such a bold pattern, we only used it on a single accent wall.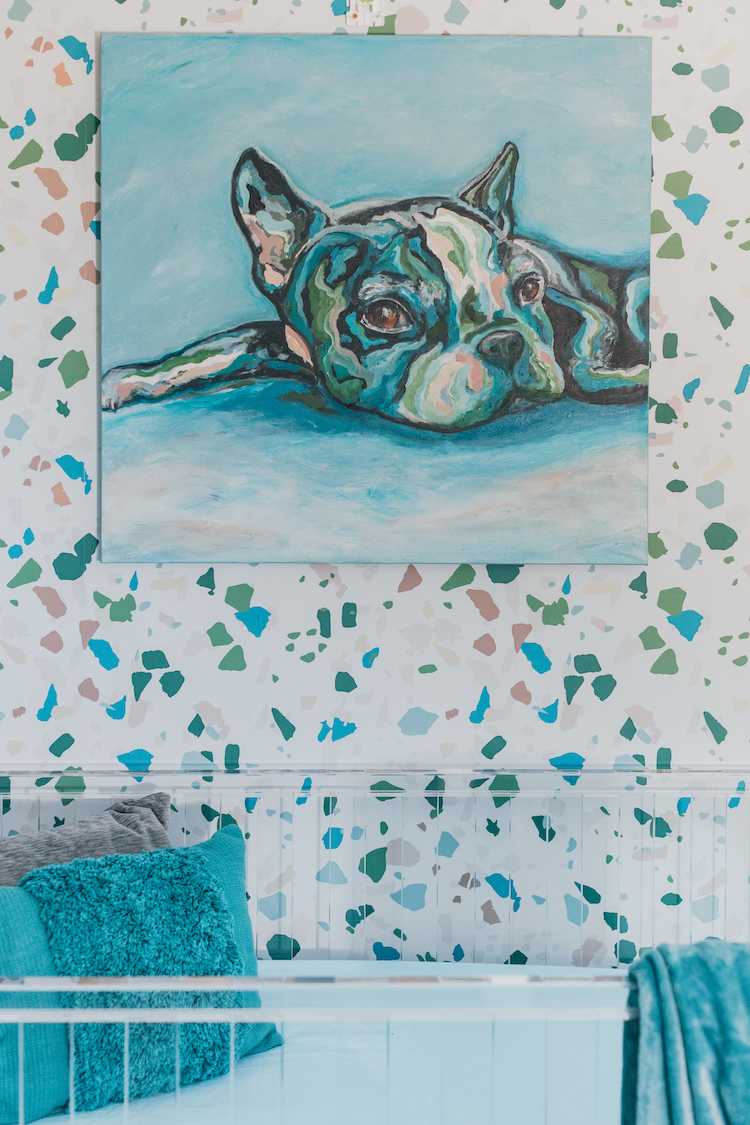 I will say that in all my years as a nursery designer, I have never seen asked to incorporate a pet into the design. It was a first! My client's Boston terrier was absolutely beloved and she considered him a part of the family, so naturally he needed to be represented in the room. I worked with an amazing local artist, Diane Rieger, and she painted his portrait with the colors we were using and stylized it so it had a modern feel.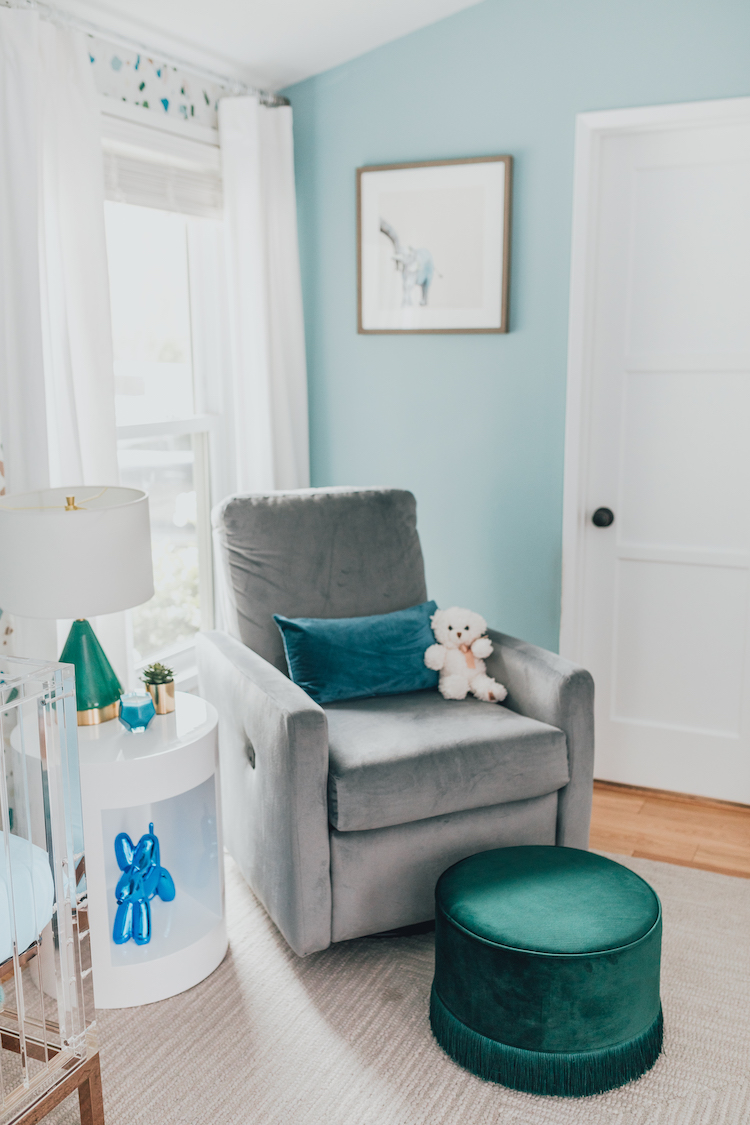 The modern gray glider and sleek white side table made for a nice little seating corner. That hunter green ottoman with the fringe is also one of my favorite items! It's super lightweight too.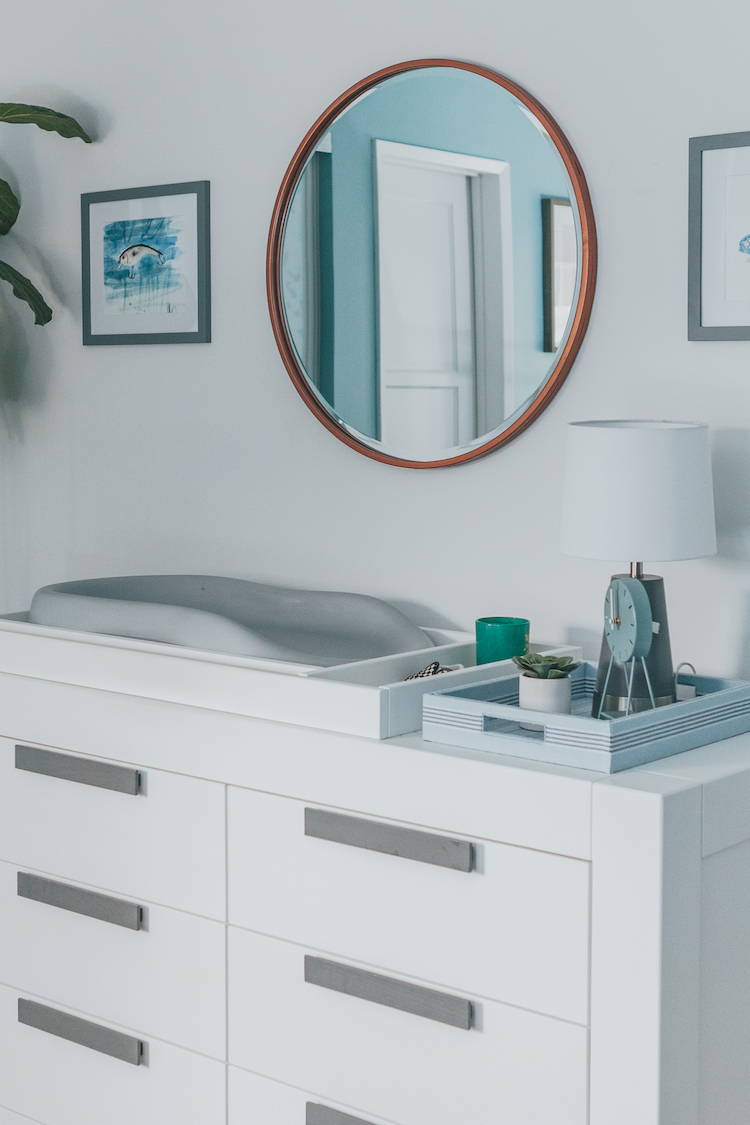 On the other side of the room, we went with a modern white dresser from Romina customized in white with gray handles, and added a rose gold mirror to balance the rose gold from the crib.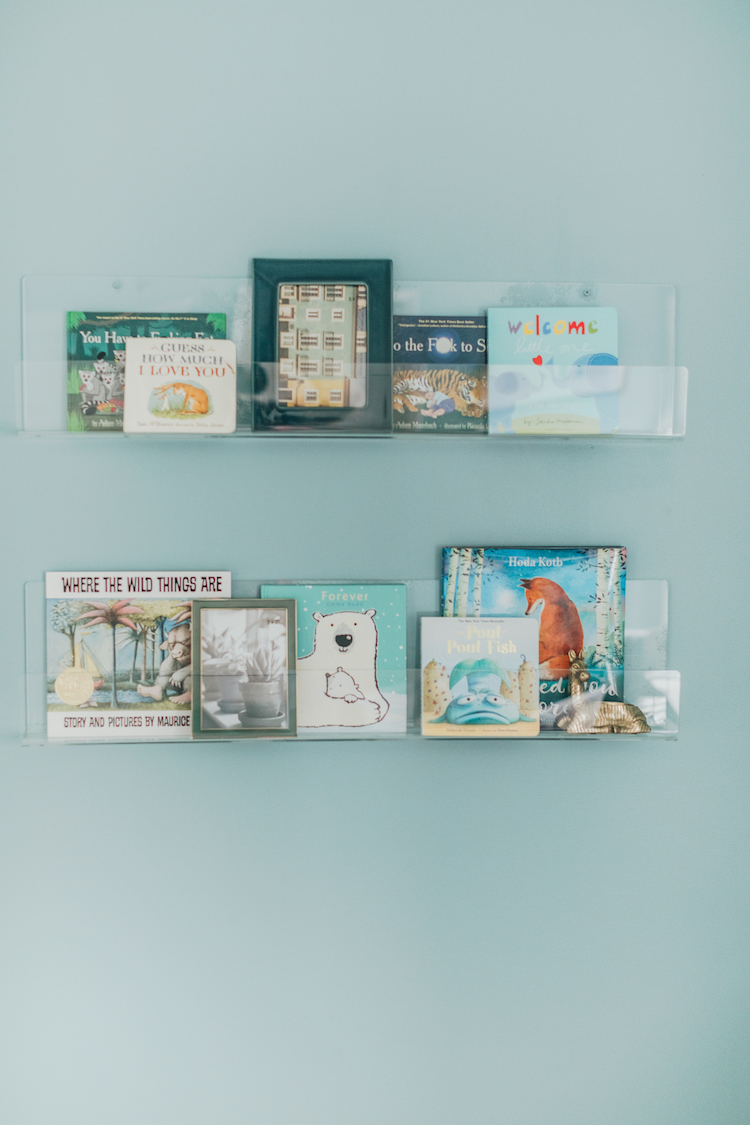 Lastly, we accented the room with other little touches of acrylic, like these acrylic book ledges. I use these a lot in my nursery designs because they are so versatile. I love it turns your books into s display piece! You can also put artwork and small toys in there and create a little visual statement.
You can see all the photos of this nursery in my design portfolio.
*This post contains affiliate links, but don't worry, I only link products that I 100% recommend!*