Every now and then, a project comes along that's super exciting. I was hired to design a client's vacation home, and there were 2 very large children's rooms that each needed a full overhaul. The home had a very out-dated traditional feel and my client wanted everything to be updated with a fresh and fun look. Since the home was on the East Coast and I am in California, this one was technically an E-Design!
For the boy's room design, my client knew she wanted an animal themed wallpaper as the foundation of the space, and lots of earthy colors. A play teepee was also on the list! I started by putting together a design concept board with my initial suggestions.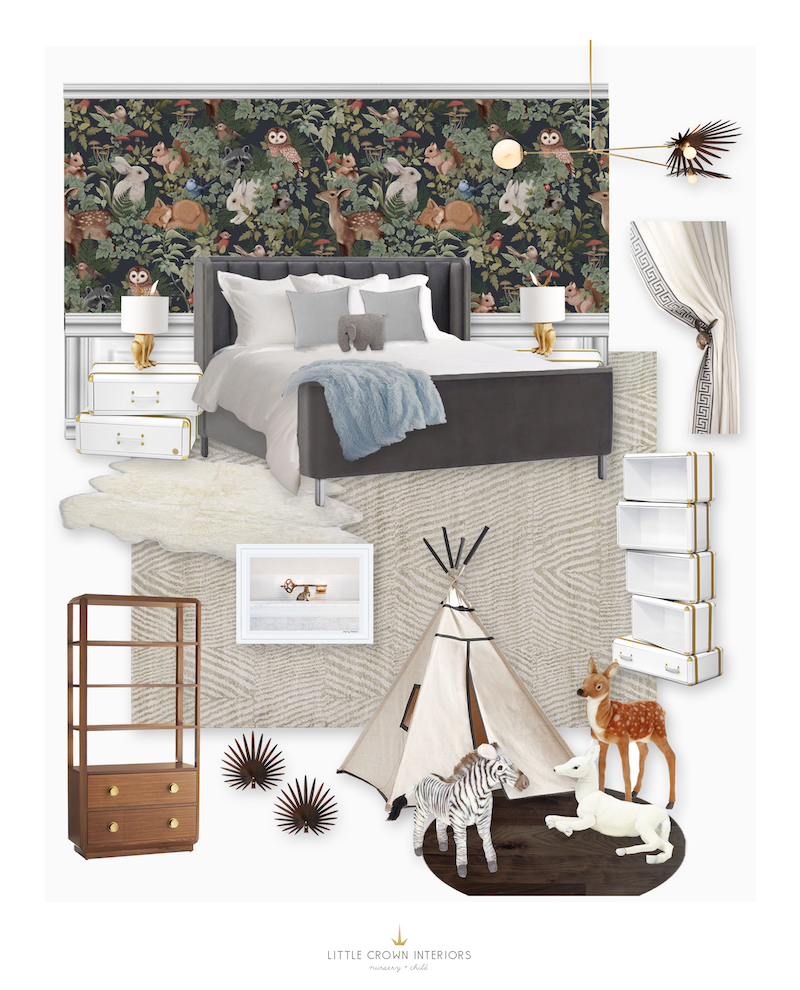 After a few rounds of editing, we decided that a bunk bed would make more sense since the room had space for it and it would allow him to have friends sleep over. I also created full renderings of the space with the edits so she could fully visualize everything. I added some super unique storage, a play table, and of course, the teepee.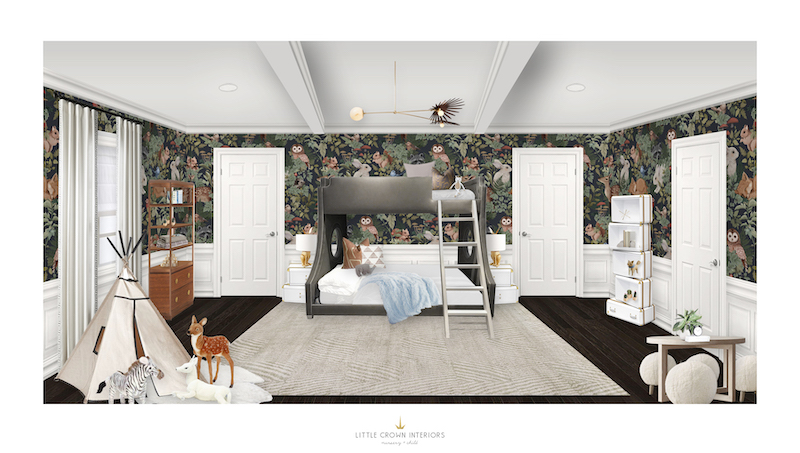 The design was filled out with some fun decor like a few large stuffed animals and plants to make it feel homey and fun. The room also had a functional fireplace, so a fireplace screen was essential!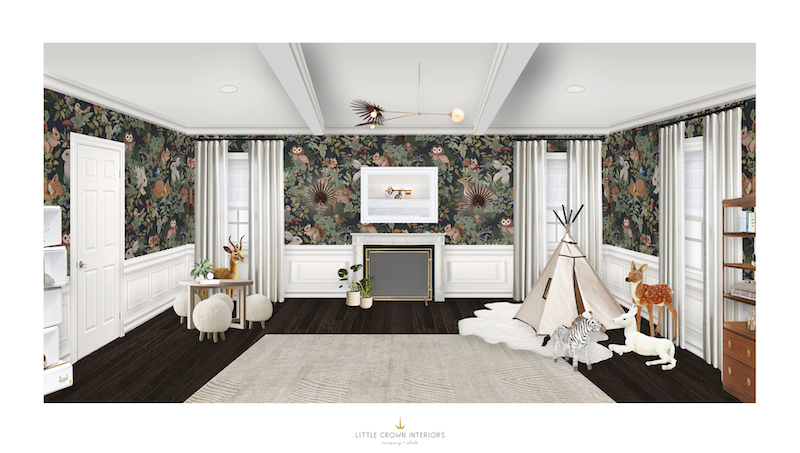 This was such a great project to work on because it really gave me the opportunity to stretch my design muscles. It's not often that a nursery or kid's room is this large, so there typically isn't a ton of space. This room was certainly large, so there was no issue fitting in bunk beds, storage, and a fun little play area.
My favorite element of this whole room is the stunning chandelier. It has a palm frond design and it's asymmetrical (something I admittedly don't do very often). It has a beautiful coppery custom finish on it as well.
[et_bloom_inline optin_id=optin_10]