More often than not, when I start working with a new client, they will usually own an item or two that they want incorporated into the space. It's usually something like a family photo, a knit blanket from Grandma, or occasionally a small piece of sentimental furniture.
When I met this client in their Spanish-style Los Angeles home, they showed me a limited edition Takashi Murakami art print they wanted to use in their nursery design. If you're not familiar with Murakami, he's a very well-known contemporary artist. I just saw a piece of his at the Broad Museum last year that took up an entire wall! Google him and I'm sure you'll recognize the style.
So my canvas was a Spanish-style LA home with vintage appeal, and I needed to create an eclectic nursery design with a colorful and modern Murakami piece. They wanted the room to flow with the house and make use of the art piece without making the room too colorful. They wanted lots of neutrals and a calming feel. Challenge accepted!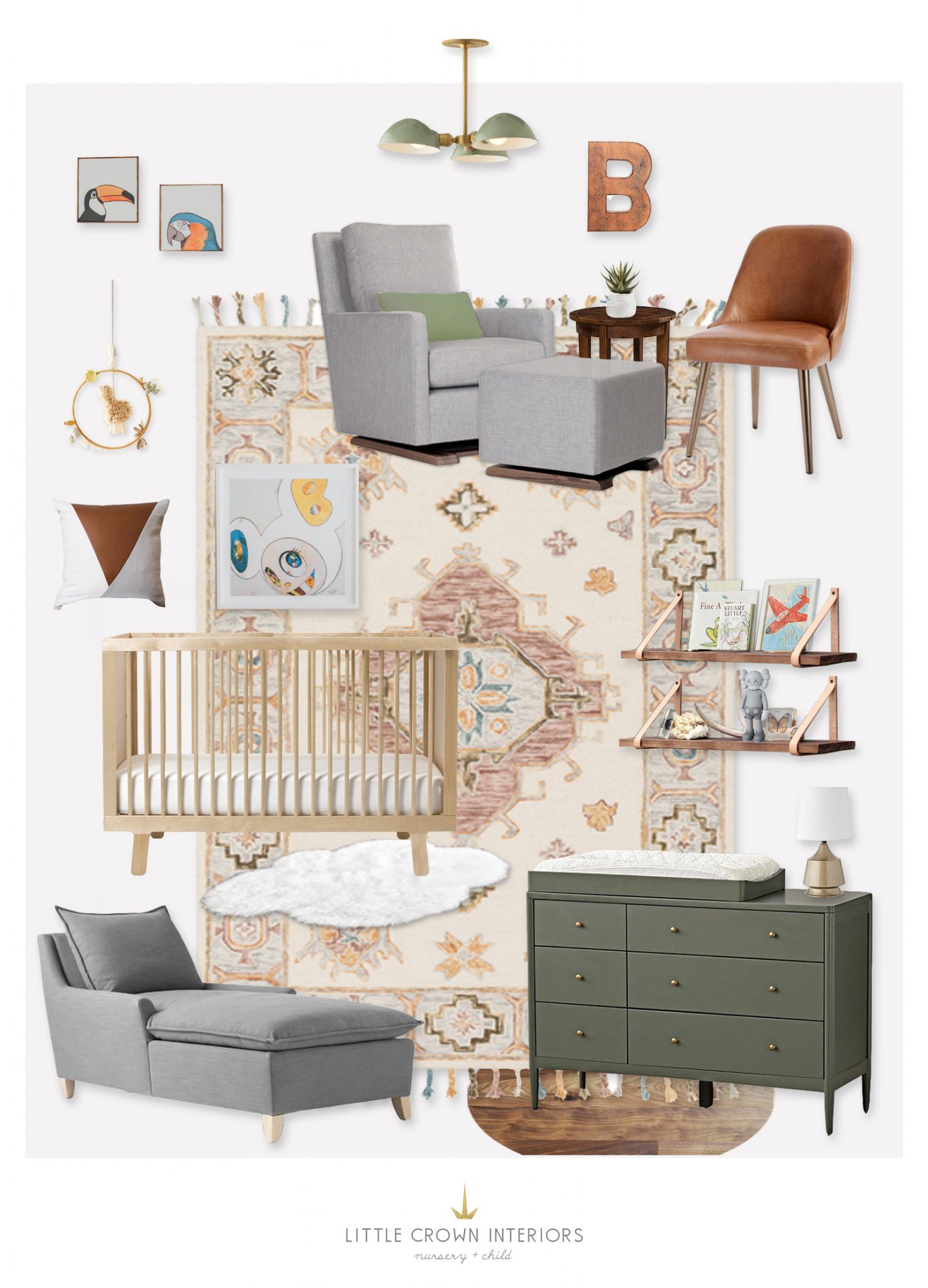 I started with a more modern crib and paired it with a changing table in a deeper color to give the room depth. I chose a rug with a medallion pattern to mimic some of the Spanish tile throughout the home. The color palette is warm and inviting and has enough, but not too much color.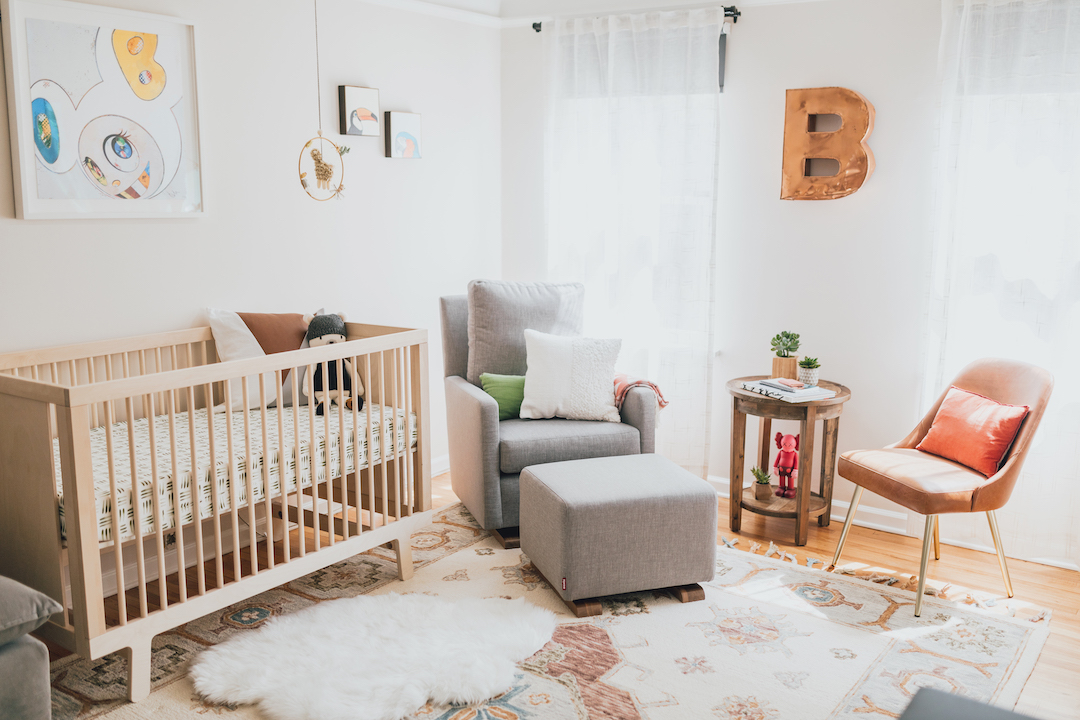 You can see the Murakami print over the crib and it works so well! If you look closely, there is also a KAWS figurine under the side table—another collector's item from my client. There's another one on the shelves over the changing table. This nursery is full of interesting pieces!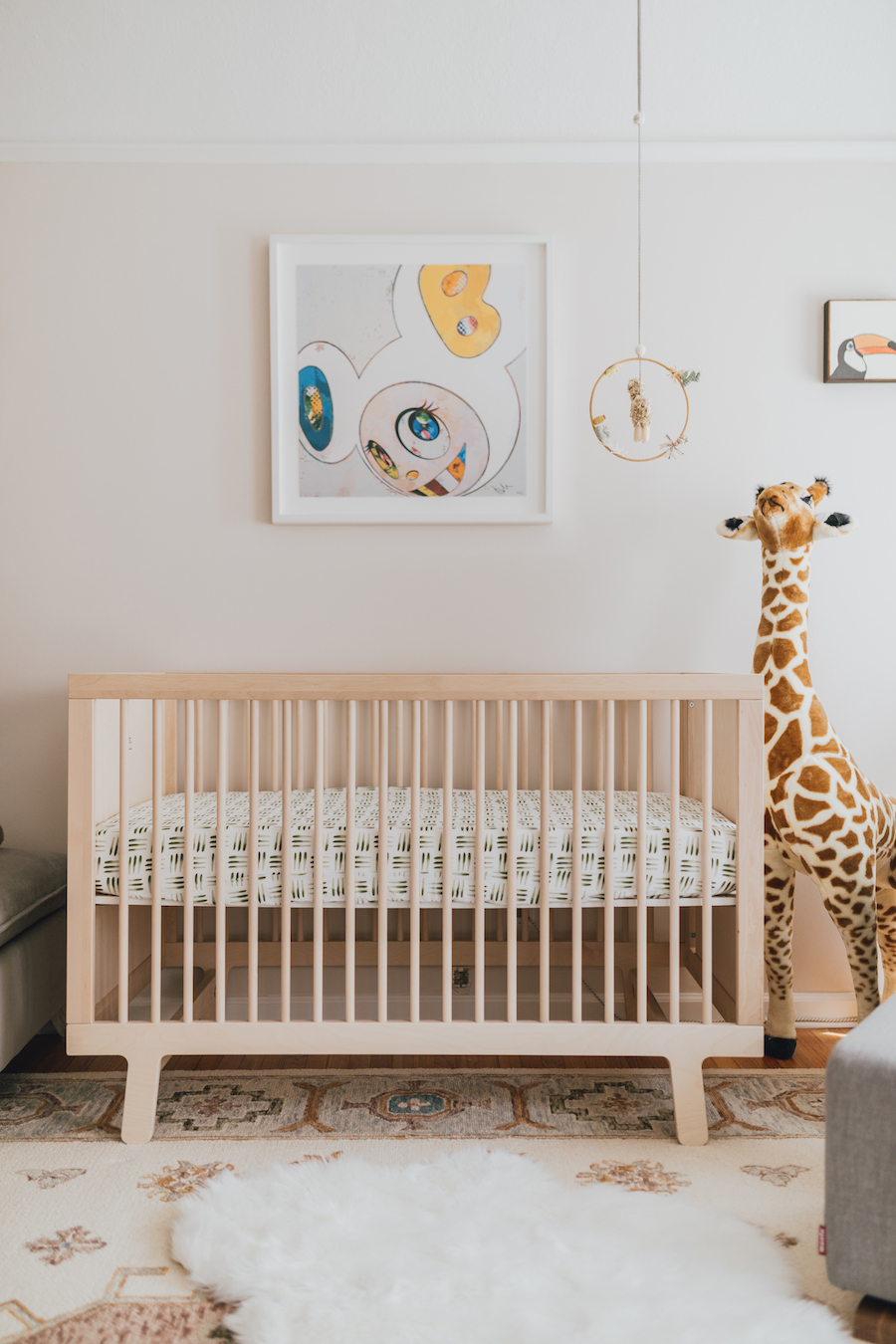 To cozy up the space, I added a large plush giraffe—a favorite with all my clients! There's also a really sweet alpaca mobile over the crib and a super soft washable cloud rug layered on top of the larger rug.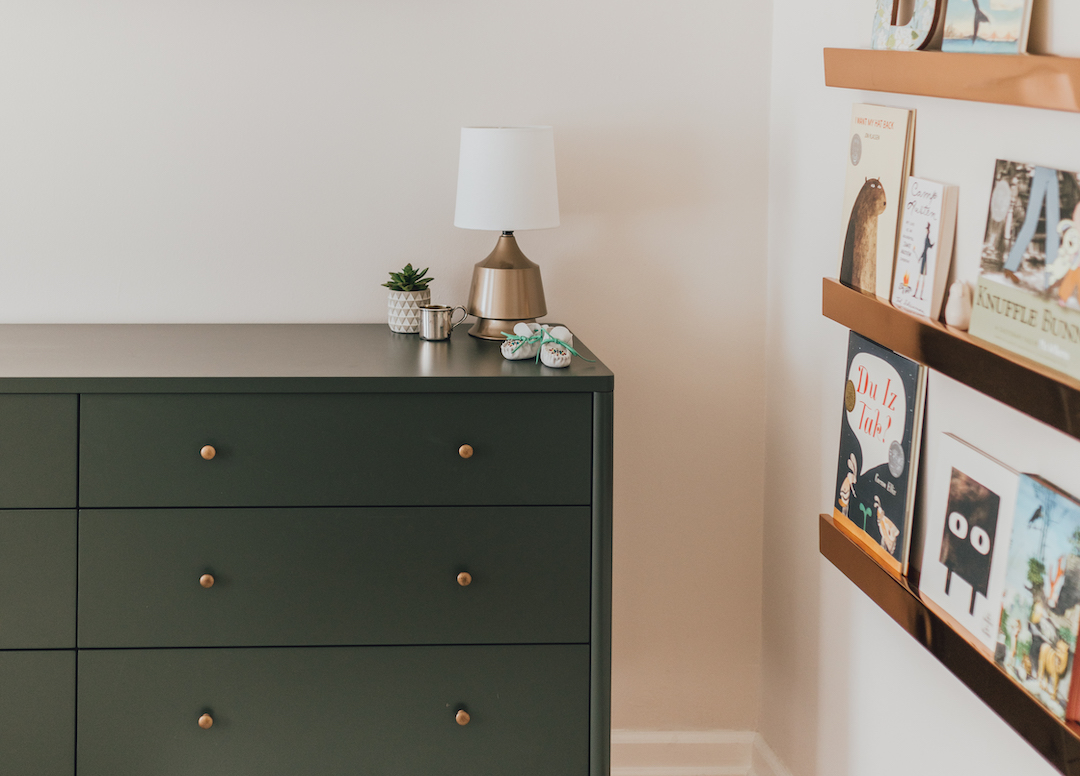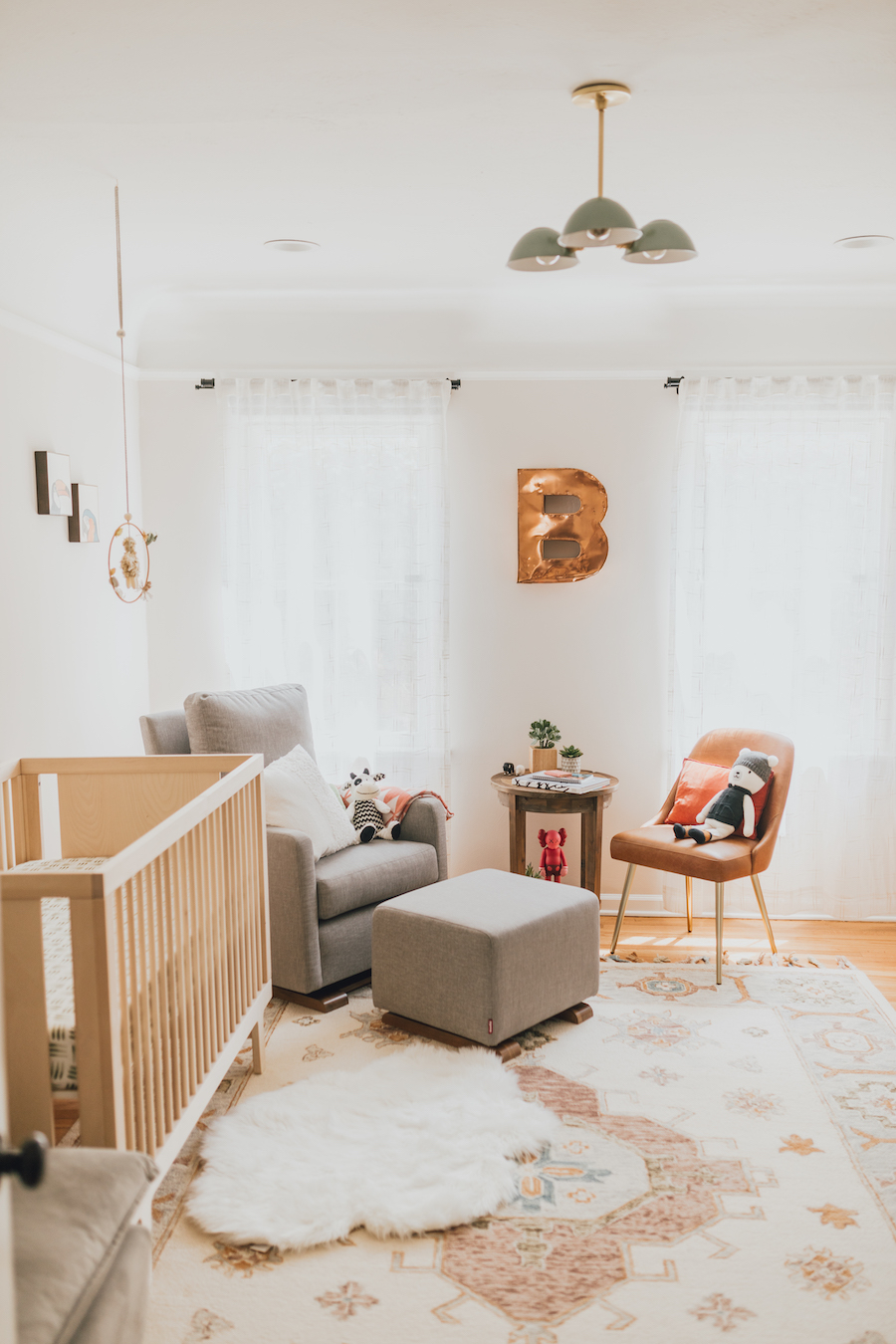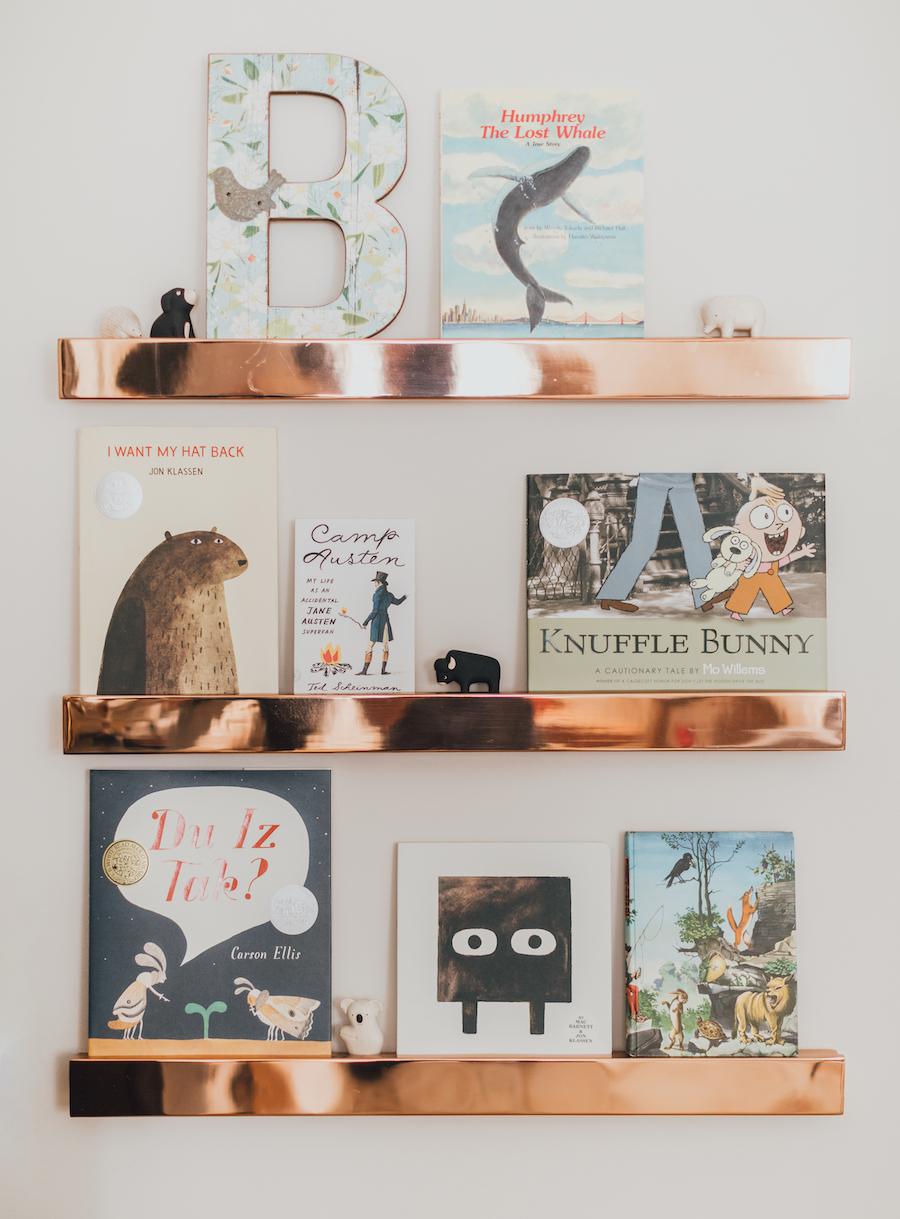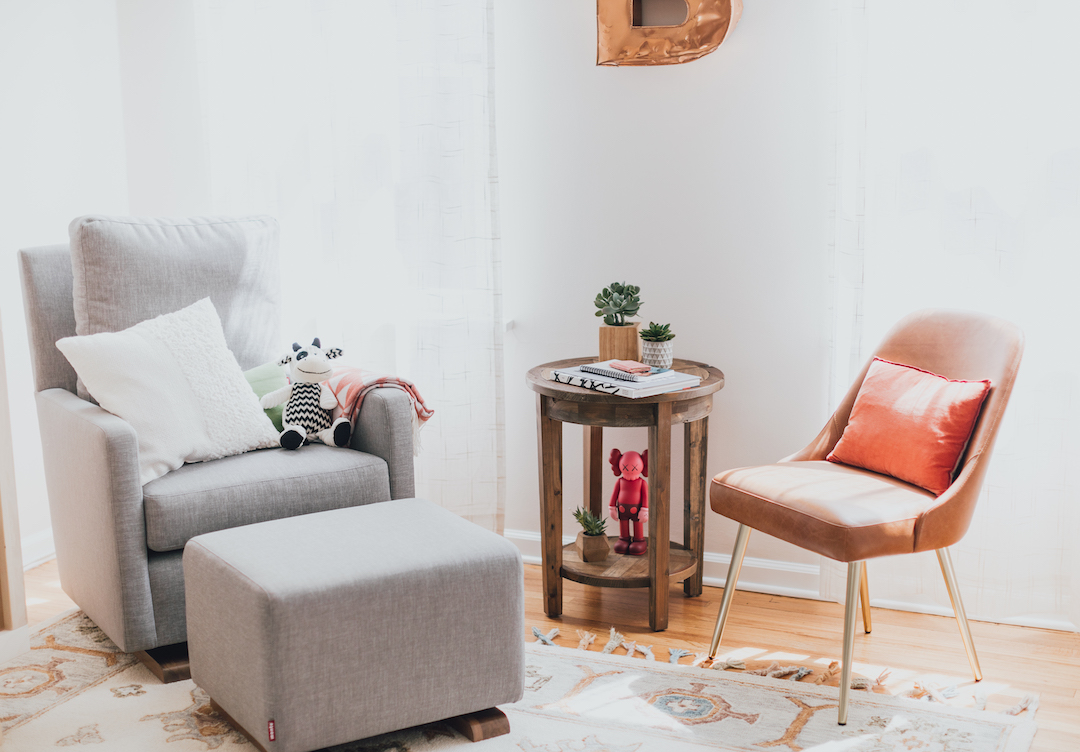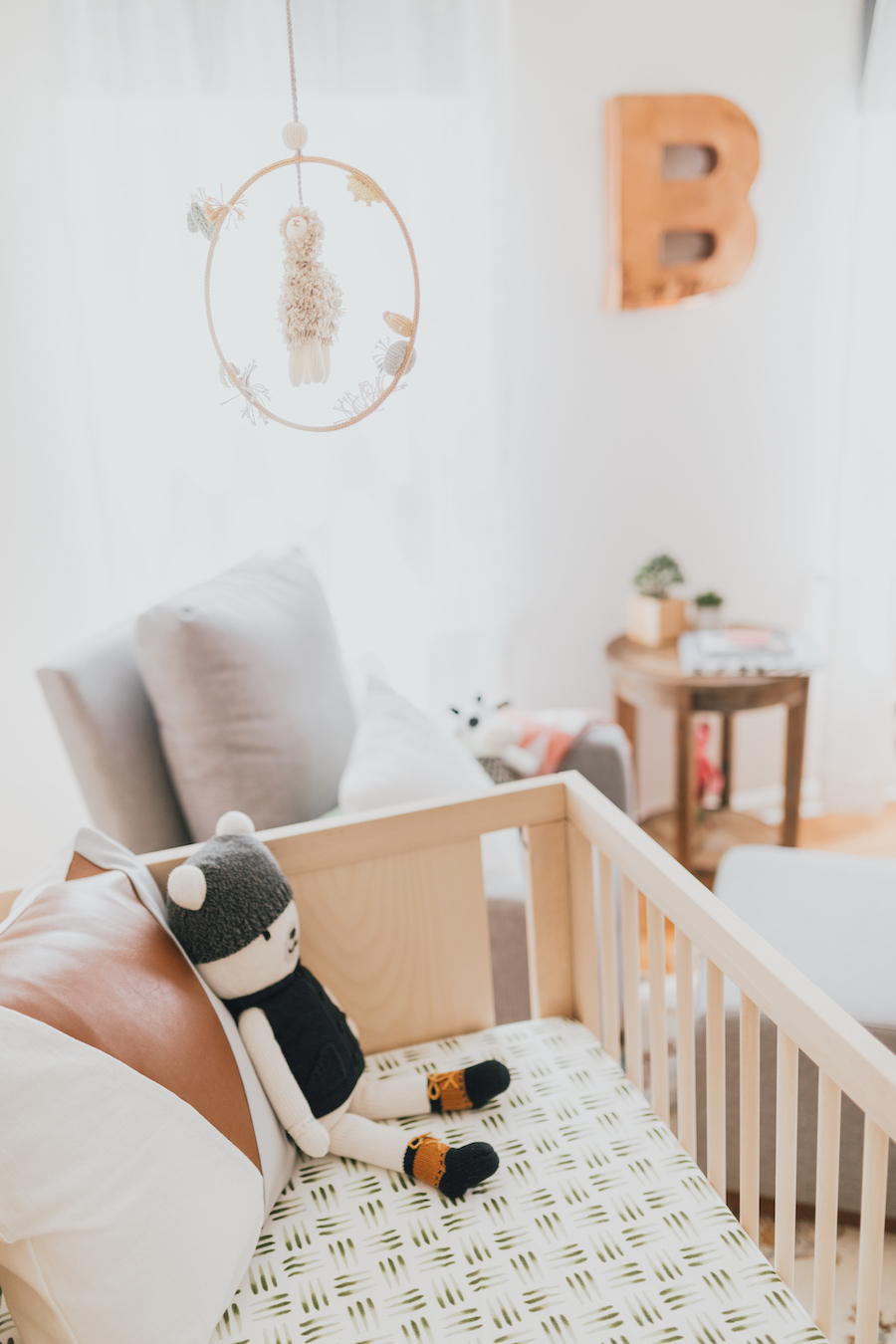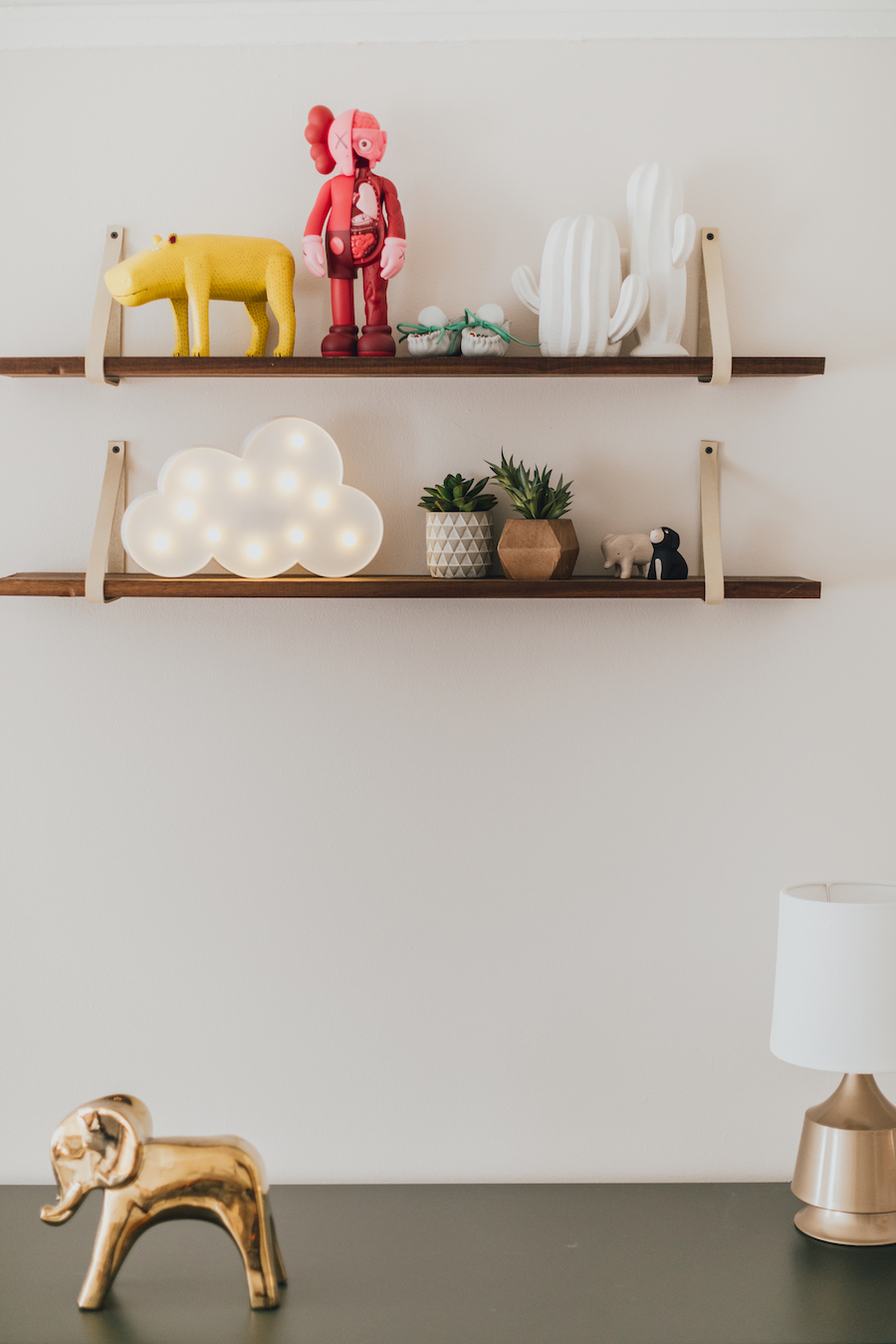 Here are all the nursery sources:
Crib | Changing Table | Glider | Ottoman | Side Table | Rug | Cloud Rug (similar) | Copper Wall Ledges | Alpaca Mobile | Chandelier
I love working on new and unique projects, so this eclectic nursery was a really neat project for me (yes, adults can still say "neat"). Not to mention, my clients were amazing and had such a fun time throughout the whole process.
*This post contains affiliate links, but don't worry, I only link products that I would 100% recommend!*
[et_bloom_inline optin_id=optin_10]