I have never been a huge fan of animal print, but one of the main reasons for that is because there just weren't as many great options available several years ago. Nowadays, leopard "print" can now can mean so many different things. This includes much more modern interpretations of the classic style, including using the animal itself as the patter, rather than just the spots (and honestly, I still don't really know the difference between leopard and cheetah). The new patterns are not limited to the stereotypical brown, gold and black but now can be found in fun colors and and in graphic prints.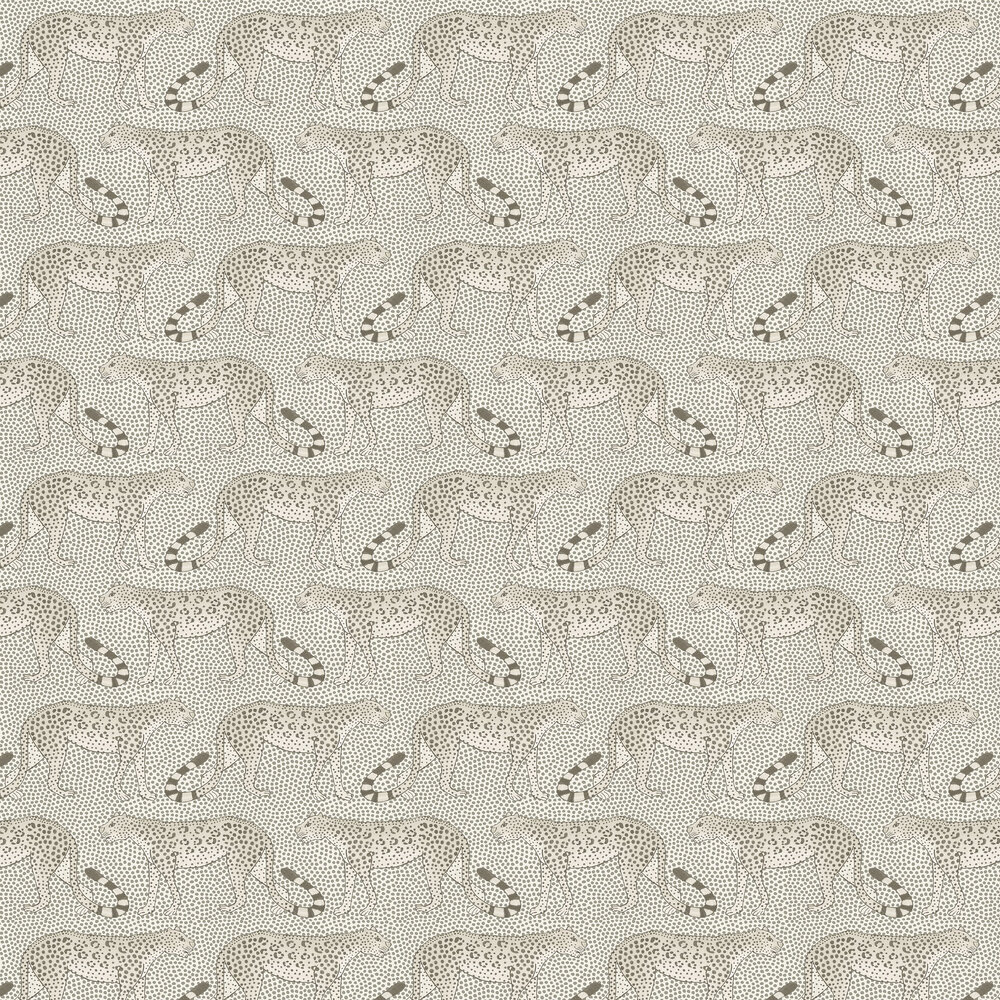 This Cole & Son Leopard Walk wallpaper is as stunning from a distance as it is up close. From father away, the leopards make up a geometric pattern. I really like the light colorway for a neutral backdrop to a space. For a more dramatic effect, this pattern is also available in some bolder color combinations.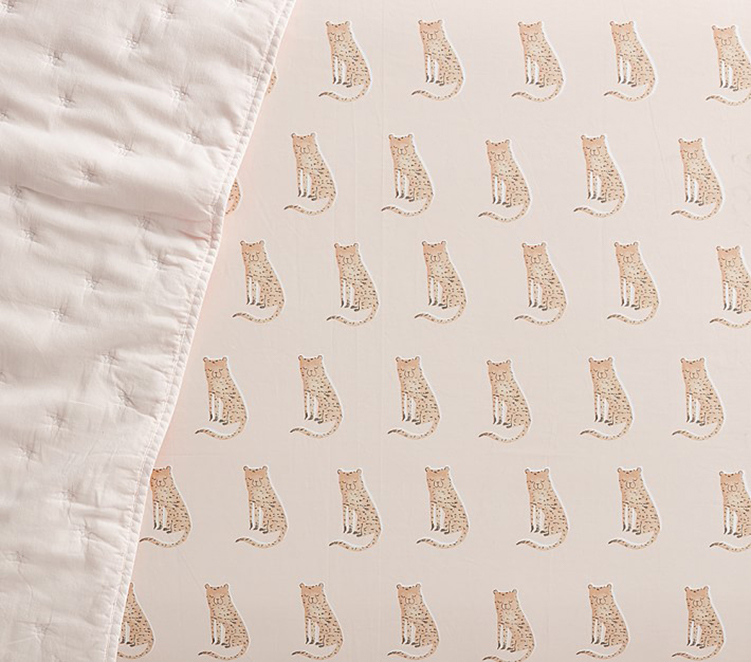 Leopards typically represent a sense of power and fierceness but in this crib sheet they portray a sweet innocent and calm side. The light hues of this pattern give a more sophisticated feel that would work really well within a contemporary or glamorous nursery design. For those who like the feline feel but want a little extra sass, leopard print is the way to go.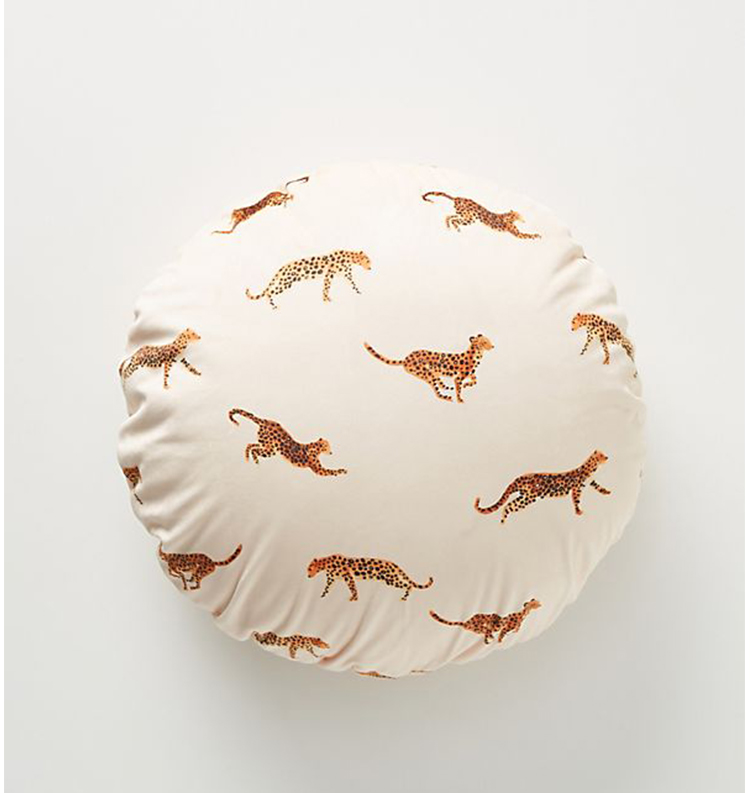 This leopard velvet pillow is one of my favorites because of it's round share and neutral style. Even though it has the orange and gold hues of the leopard, it still works as a neutral, as many animal prints do.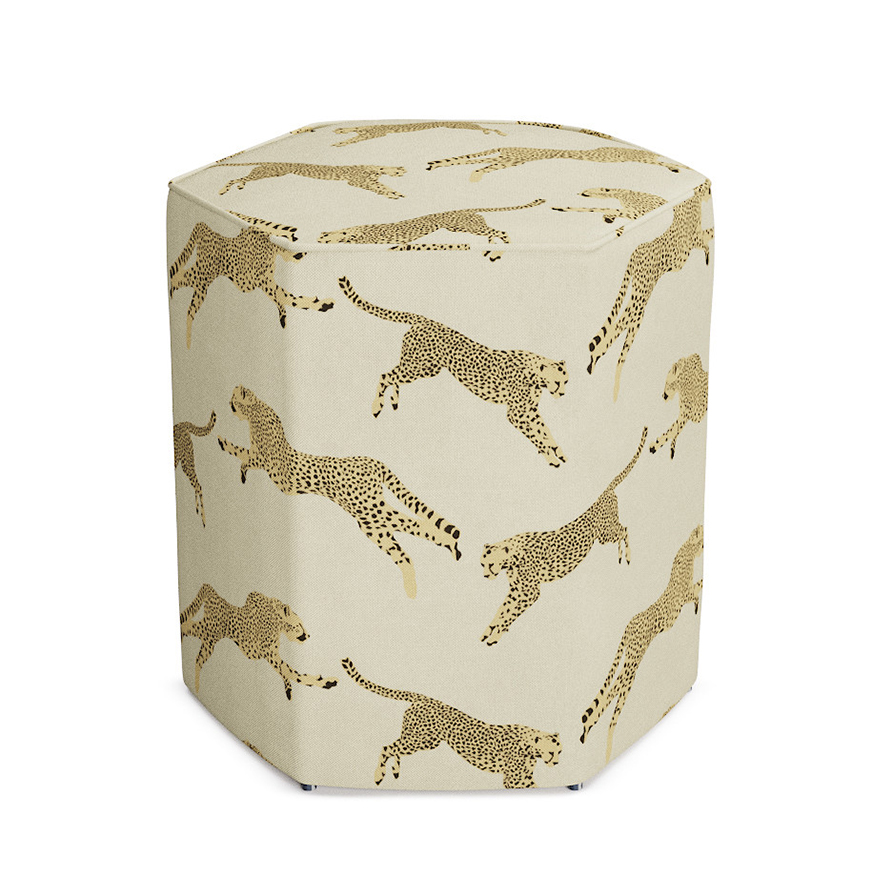 I love the pop of interest that this leopard ottoman adds. I like combining nursery gliders with a mismatched ottoman for an unexpected pairing. You can easily order a swatch of this fabric to carry with you when choosing your rocker and other pieces. The hexagonal shape makes this ottoman extra unique! They also have this same pattern in a coral or hunter green (and you know how obsessed I am with hunter green!)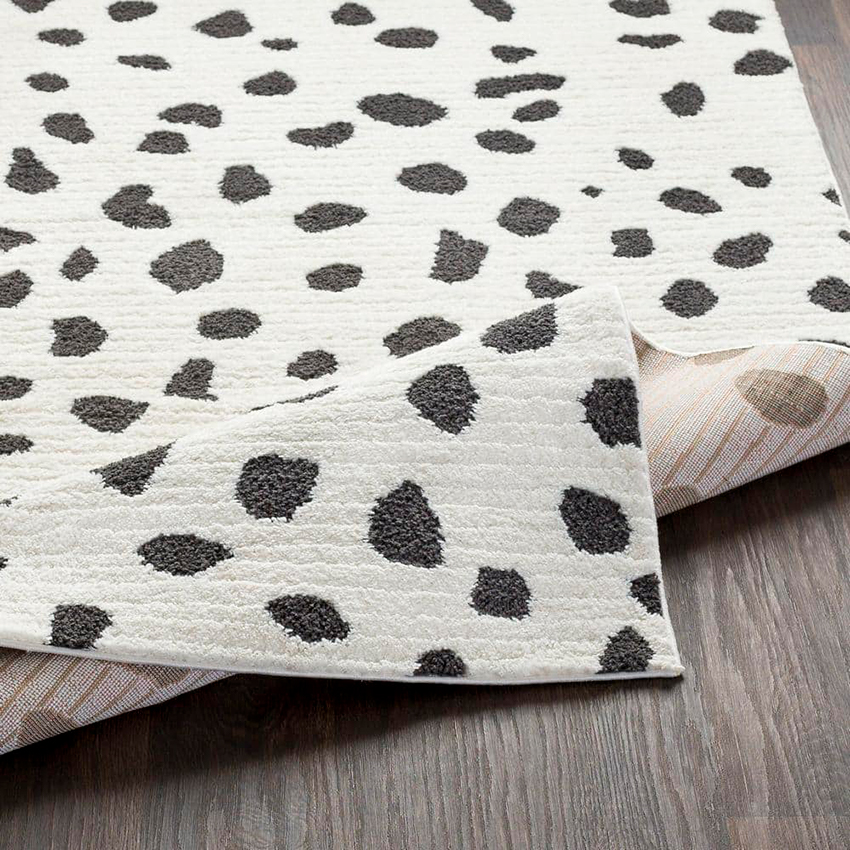 If you want to go with the more traditional leopard print (and not the whole animal), this monochromatic animal print shag rug is a great option. The black and white color scheme helps to tone down the pattern so it's not too overpowering. This more organic pattern is a fun take on polka dots.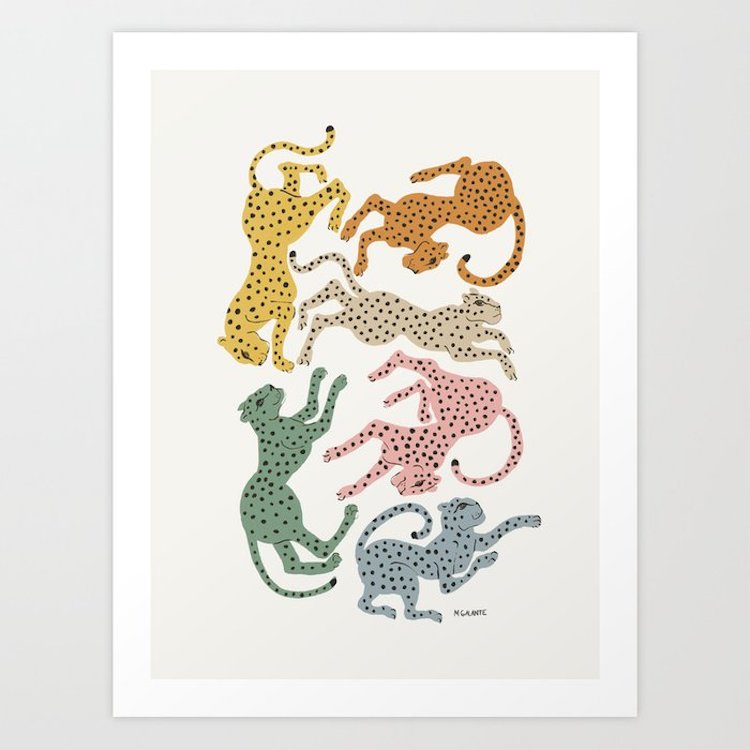 OK, so this one is Cheetahs, not leopards—honestly, what's the difference?? (I Googled it, and apparently leopards have the more organic shaped spots and cheetahs have more sparse spots that are just solid black.)
Anyway, this playful cheetah graphic art print has such a fun combination of colors. This piece would also make a great addition to a gallery wall. This artist offers all sorts of cheetah (and other) graphic prints to coordinate as well!
So my main question for you is this: Leopard or Cheetah? And can you tell the difference?
*This post contains affiliate links, but don't worry, I only link products that I would 100% recommend!*
[et_bloom_inline optin_id=optin_10]