With so much care put into creating a safe nursery design, the concern for a non-toxic and organic design is often overlooked. I find that many clients are concerned with safety features like sockets, sharp corners or fabric types, but there are also so many concerns related to toxicity from materials and finishes. It's not as easy to find organic nursery decor, but the options are definitely more widely available now than they were just a few years ago.
Below, I have organized some of my tips on how to help you to avoid these harmful chemicals and how to minimize any existing toxic odors you might already have in your nursery, kid's room, or home.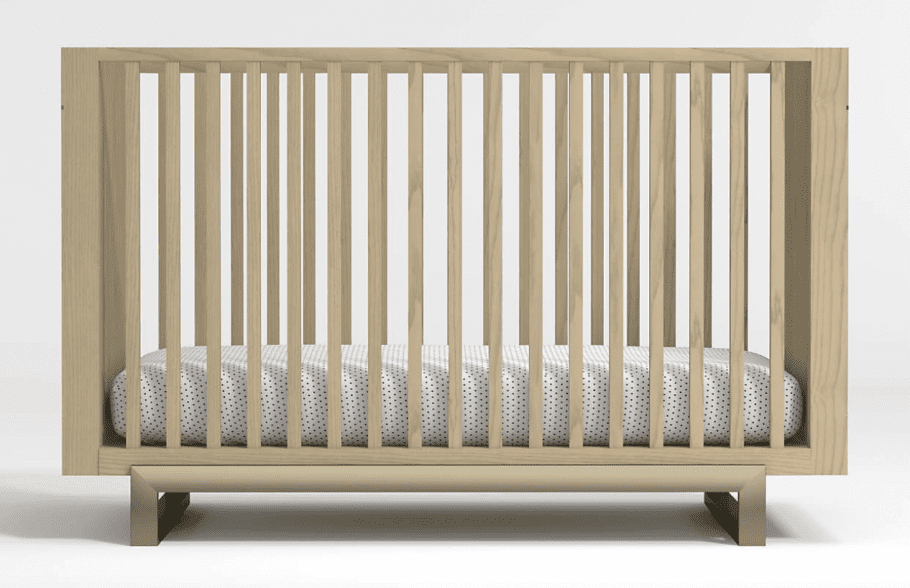 Keaton Brass Inlay Crib – Greenguard Gold Certified
Look at the Label. One of the easiest ways to ensure your nursery is safe and non-toxic is to buy from brands that are eco-friendly, Greenguard certified and that use non-toxic paints and finishes. If you take a look around you might be surprised to find how many common vendors feature products that are certified. So you actually don't have to look too hard to find products that are better for your little one.
Tip: Just because a company uses the terms "eco-friendly" or "green" on its label does not mean that the items are all safe. Instead, find out if there is a certification involved. These words have become buzzwords, and not every company who uses them is being monitored.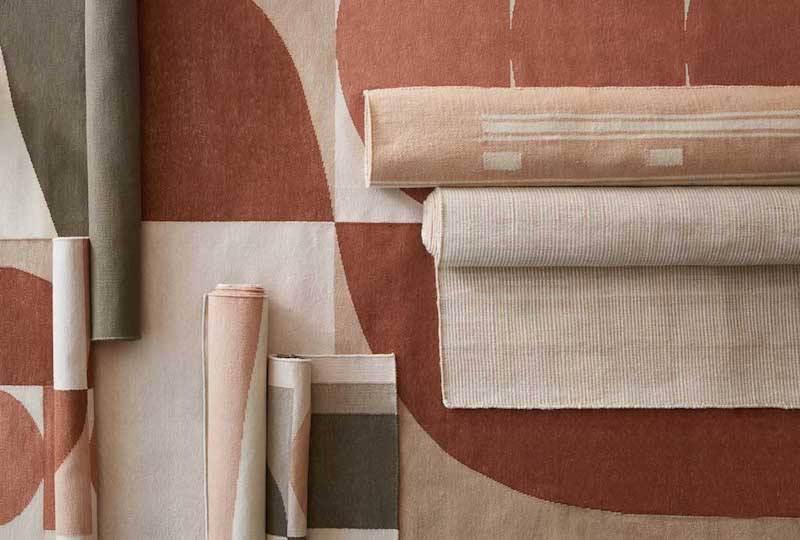 Worth the Price Tag? Although certified products are often more pricey, the payoff is well worthwhile. If you can afford to go completely green and toxin free, then I say do it! Pieces especially worth investing in are items that will be close to the baby's face. These pieces include the crib mattresses, rugs and bedding.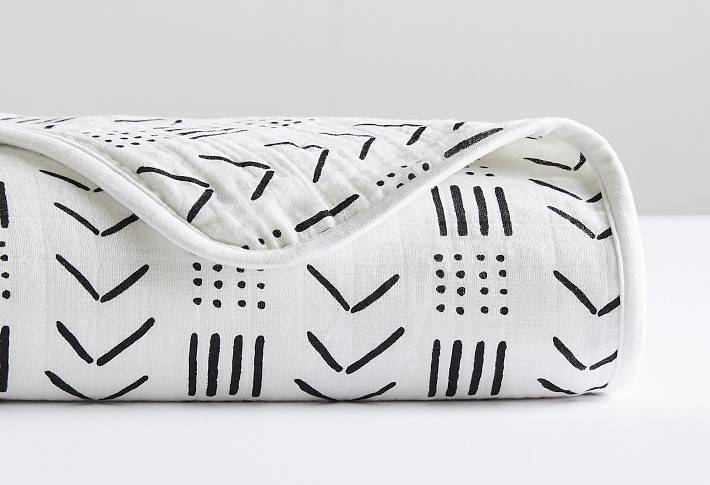 Organic Mudcloth Muslin Baby Blanket
Use Low-VOC or VOC-Free Paints: This is such an important step. Paints carry some of the highest VOC levels of any household goods. Brands are offering more and more options of VOC-free or low VOC paints, so you can surely find a shade to compliment your nursery that will ensure your are working with a safe base. Clare paints is a favorite of mine as all of their products are 100% VOC-free and they offer such a beautiful range of colors! Almost every major paint brand will carry a low VOC formula, you just have to ask for it.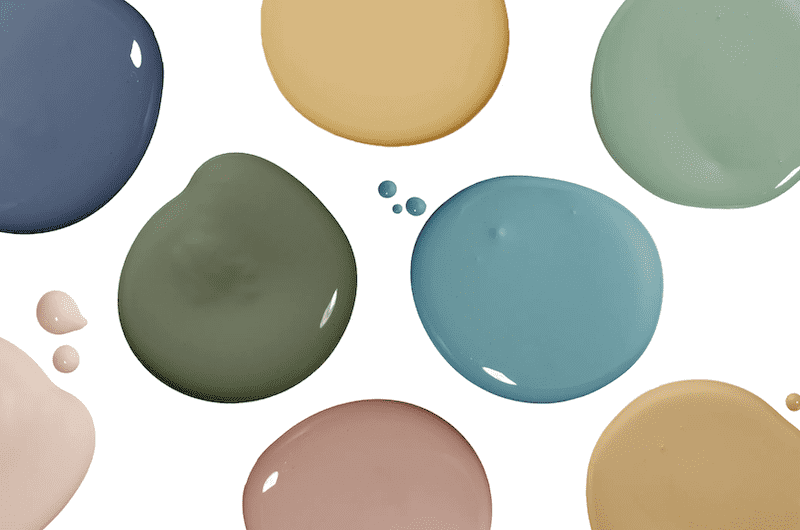 VOC-free paint from Clare Paints
Improve Ventilation. Often times, nurseries are one of the smallest rooms in the house. This can mean that these rooms don't have ideal circulation. Be sure that your nursery gets plenty of air flow to keep baby's air fresh and clean. An air purifier is a great choice, but a ceiling fan also helps!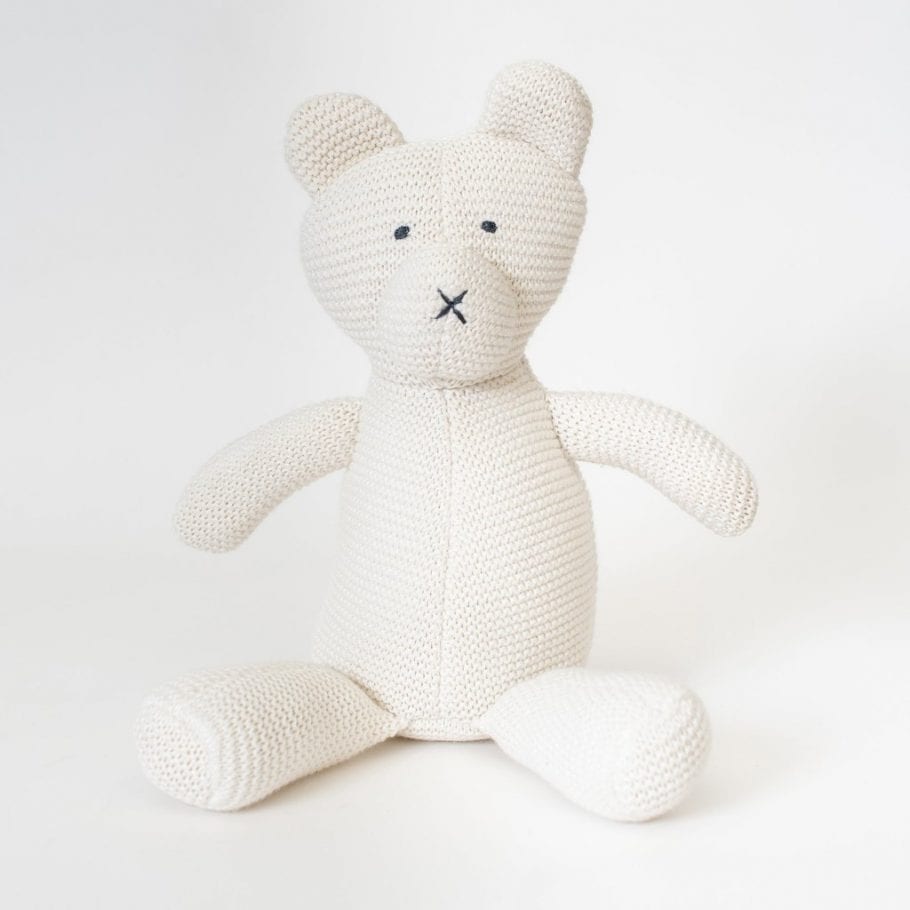 Organic Cotton Knit Bear
Go for Organic. For items like bedding, toys and clothing, organic is key. Aim to find textiles made from 100% organic cotton to ensure you are getting the most natural product. For toys, trade out plastics for organic woods and BPA free materials. These are all items that will be in and around your baby's face and mouth, so choosing items that have less chemicals for these areas is a good idea.
When in doubt, keep any products away from your baby until any smell has dissipated. Also, pregnant women should use extra caution! Sometimes VOCs can take weeks, or even months to off-gas enough to where the smell isn't noticeable anymore.
Tip: You can store these items in a garage or spare space until the odors reside.