[The following is a piece I wrote for Project Nursery]
Last year I completed a nursery design for a client who was renting her home, and then a few weeks ago she let me know that they were moving—now we need to move the nursery from one house to another! This is not the first time I've received this request, and I'm sure it won't be the last.
Designing a nursery in a rented space comes with its own set of challenges and can seem limiting, but it's actually very easy to do if you know the steps. Here are my top tips for designing a nursery in a rental or in a space that you know you might be leaving soon.
Choose smaller furniture. While most cribs are a standard size, it's a good idea to stay away from oversized furniture that might not fit into a new space if you move. Oversized gliders and extra-wide dressers are the top offenders. Stick with moderately-sized furniture that is likely to fit anywhere.
Get creative with fixtures. You might not be able to change out electrical fixtures when you're renting, but there are plenty of other ways to add interest to your space, like hanging mobiles. In this nursery below, there were no electrical fixtures on the ceiling, so we opted for some modern mobiles to add interest. Luckily, there were already sconces, and we were allowed to replace those.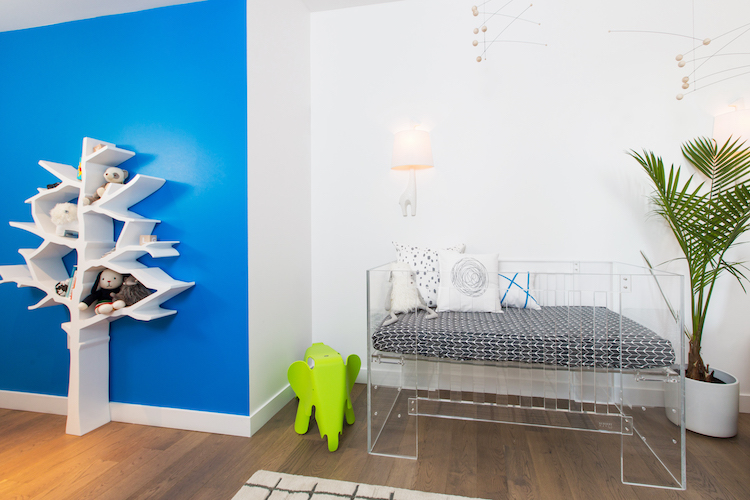 Minimalist Modern Nursery
Get informed about paint. Some landlords will let you paint, and some will not. Make sure you know the guidelines for what you are and are not allowed to change in your rental. Even if you are allowed to paint, keep in mind that there may be a little extra work when you move out if you are required to repaint the walls back to their original color. In this nursery below, the landlord would not allow paint, so we had to work with the neutral color on the walls. The mama-to-be also really wanted a mural, so we chose 3D wall art that can be removed, and we ended up reinstalling it in a new home several months later!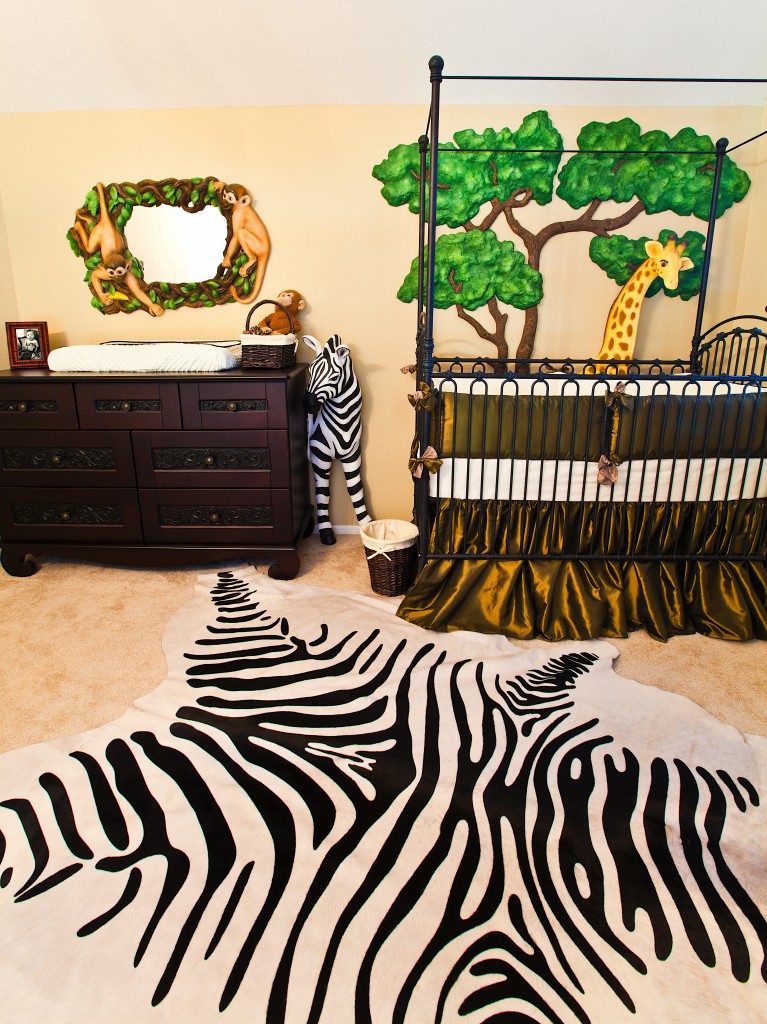 Safari Nursery
Keep everything organized. This is especially true for those who are expecting to move soon—the more organized you can keep the nursery, the easier it will be to pack it all up!
Don't invest in things you can't take with you. There's a lot of money that can be invested into gorgeous custom window treatments or a beautiful wall mural, but if you move, you'll have to leave them behind. In this nursery below, my client loved picture frame moulding but knew she would be moving soon, so we opted for removable wall decals that look like moulding instead.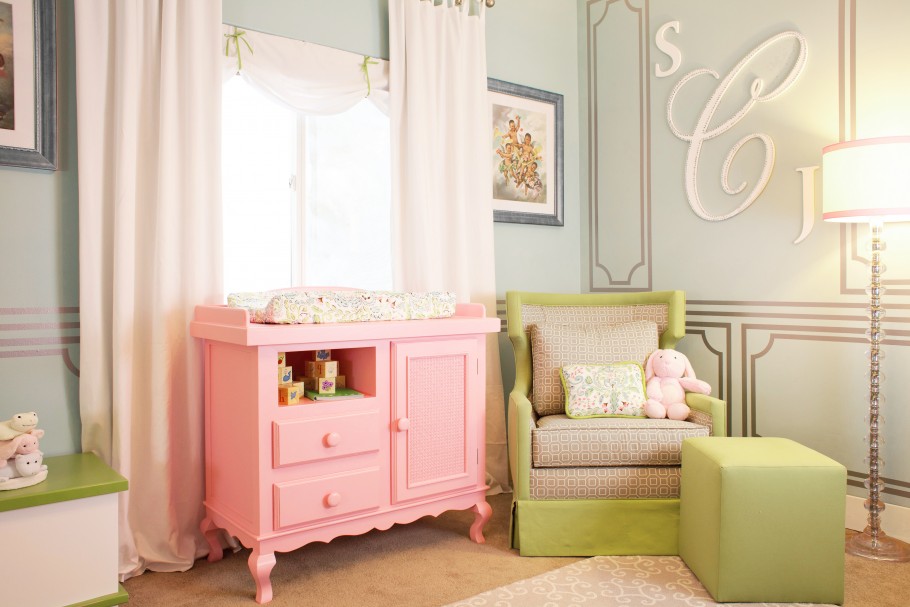 Laila Ali's Nursery
Don't exclude wallpaper. There are so many brands now that offer completely removable wallpaper. In this day and age, you can absolutely install wallpaper in a rental. The removable wallpaper will peel right off when you're done—no mess and no scraping. However, even removable wallpaper can be an investment, so I wouldn't recommend it unless you're planning to stay in your home for a while.
You can still design a fabulous nursery, even in a rented space. Invest in the things you love that you know you can take with you, and get creative!