Any interior designer will tell you that there is always that one special piece in any room that gets all of the attention. In a bedroom, it's usually the bed. In a living room, perhaps the sofa. In a nursery, it's the crib. When I first started out as a nursery designer over 10 years ago, there were very few options for cribs available. There were your standard catalogs (you know the ones), the Babies'R'Us lines, and then a few very expensive independent brands, and that was about it. Just 10 short years later and there are so many furniture companies making cribs—amazingly designed ones at that.
A lot of my clients say they want a crib that "doesn't feel like a cage". I think that saying comes from so many years of boring cage-like crib designs. Now cribs are utterly luxurious and I bet there are many adults out there who secretly want to sleep in one (definitely not referring to myself here!).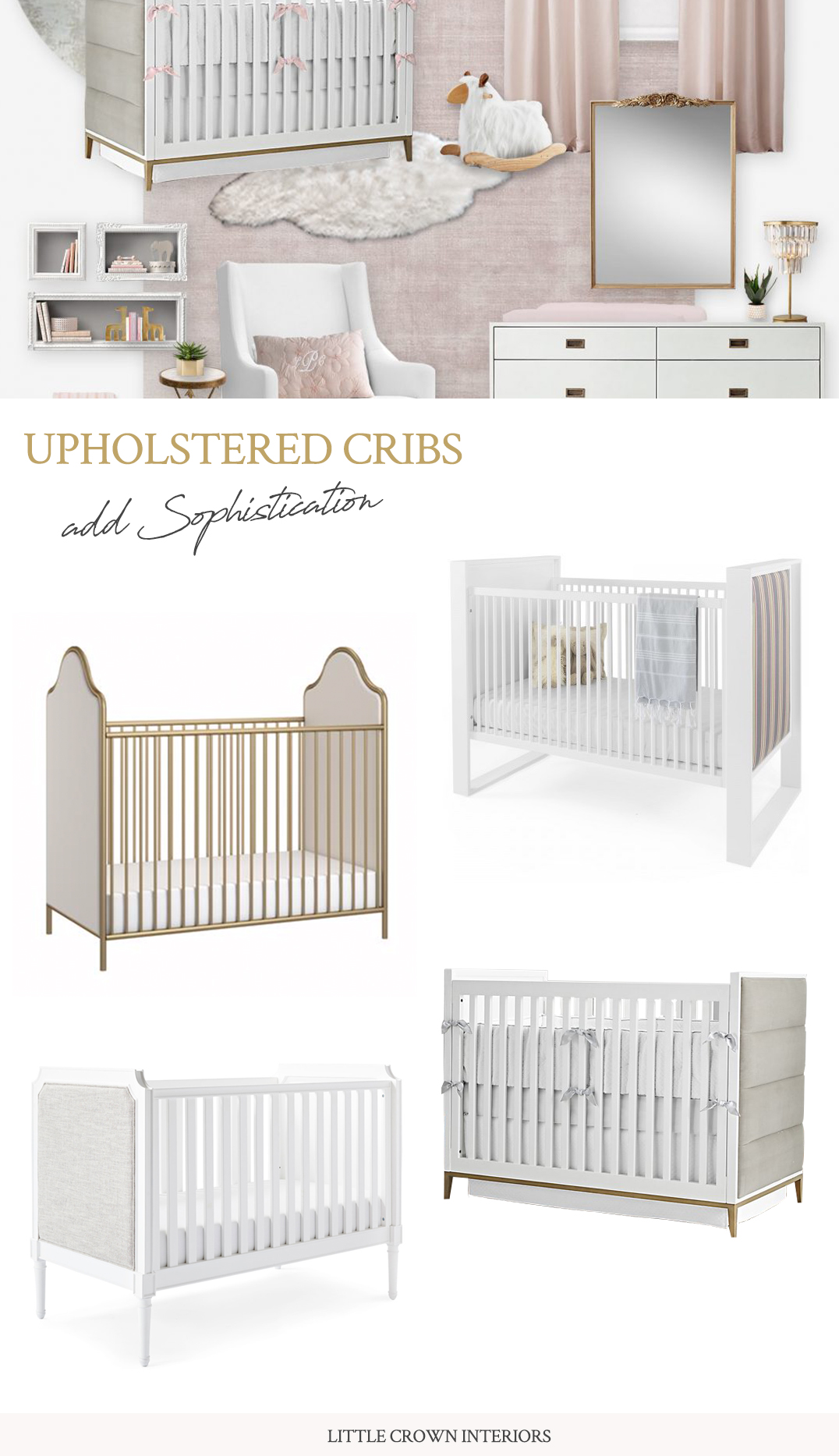 One of the ways that crib companies have been bringing more sophistication to nursery furniture is by offering an upholstered crib. There are some brands, like Restoration Hardware, that make a ton of upholstered cribs, and others that just have one to fill out their line. I'm a huge fan—upholstery adds so much warmth and sophistication to a nursery.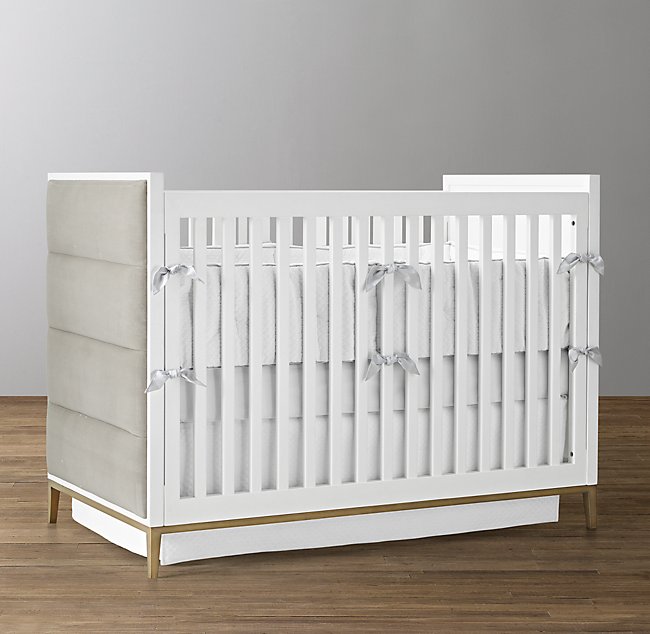 I just finished working on a nursery e-design for a client that loved the Loew Upholstered Crib from Restoration Hardware. She was torn between this one and a more traditional style crib, but eventually went with the more modern look. I particularly love this design because it's right on the edge of modern and traditional, and could be used in either type of design. Versatility is super important in nursery design because the furniture often gets reused, so I like sourcing pieces for my clients that will last.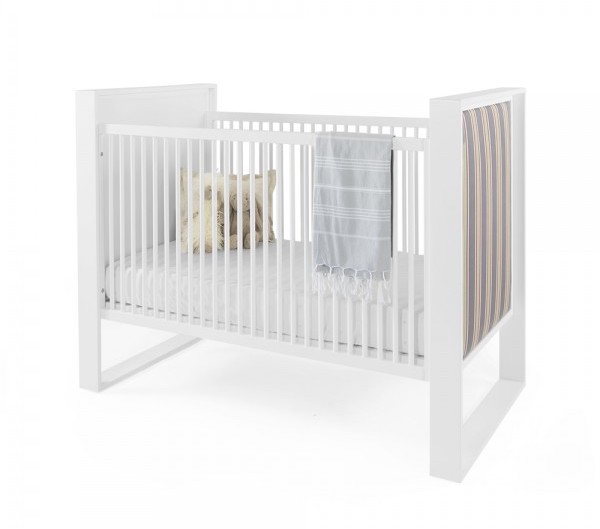 Another more masculine (and more modern) option for an upholstered crib is the Parker Upholstered Crib by ducduc. This one definitely has a sleek body style, but the best thing is that the whole crib is customizable—ducduc has a ton of color, wood and fabric options so you can really have some fun. I sometimes get distracted just playing around with all the customization features. Pinterest addicts beware.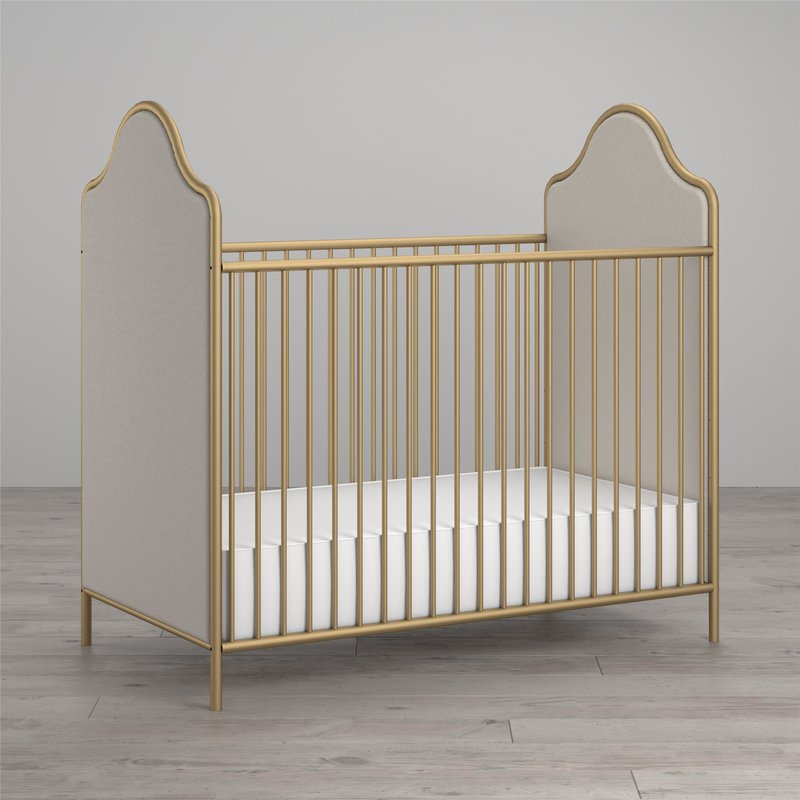 A few years back at a trade show, I came across this newer brand of affordable nursery furniture called Little Seeds. They make this really sweet gold upholstered crib that I've been asked about a lot from clients. The retail price on this one is very reasonable! The finish is a light matte gold rather than a bright brass gold. This one is a great option if you're on a budget.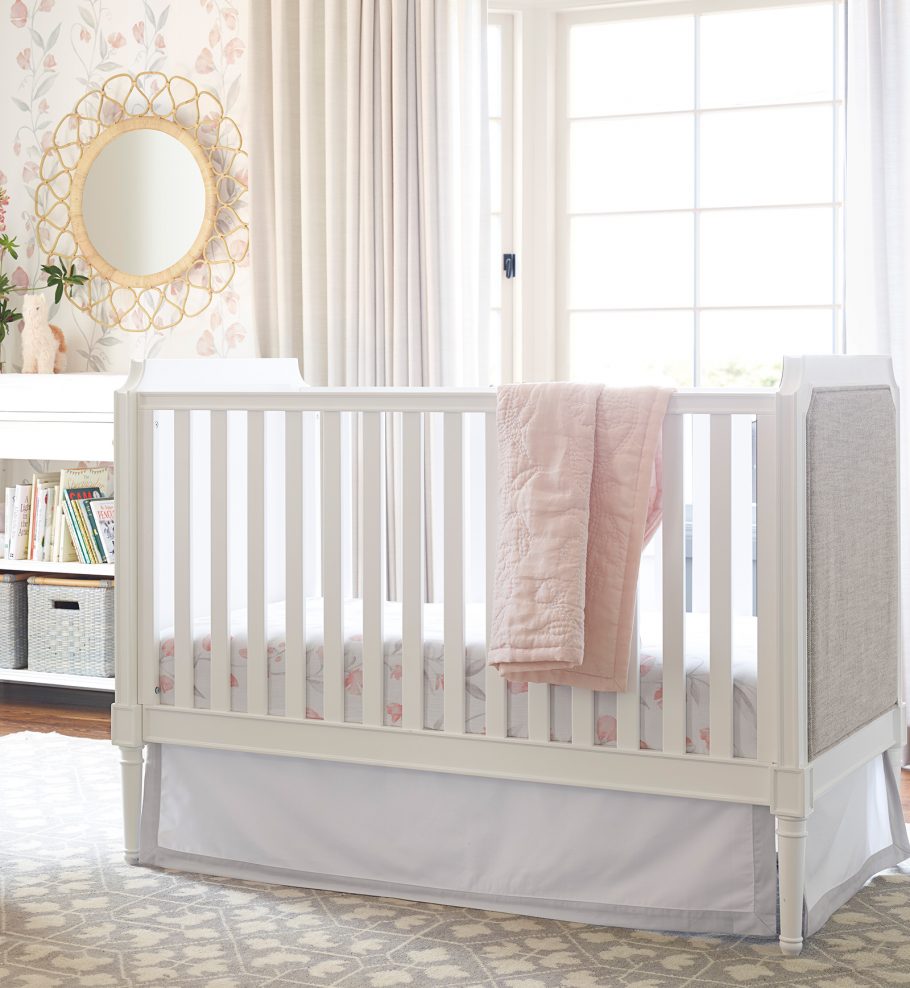 Serena & Lily has been in the furniture game for a long time, and they used to be THE place to shop for crib bedding. In 2018, they released a new line of nursery furniture that has their signature style. One of the new additions is the Harbour Cane Upholstered Crib which has subtle detailing and simple fabric panels. I love the simplicity of this piece.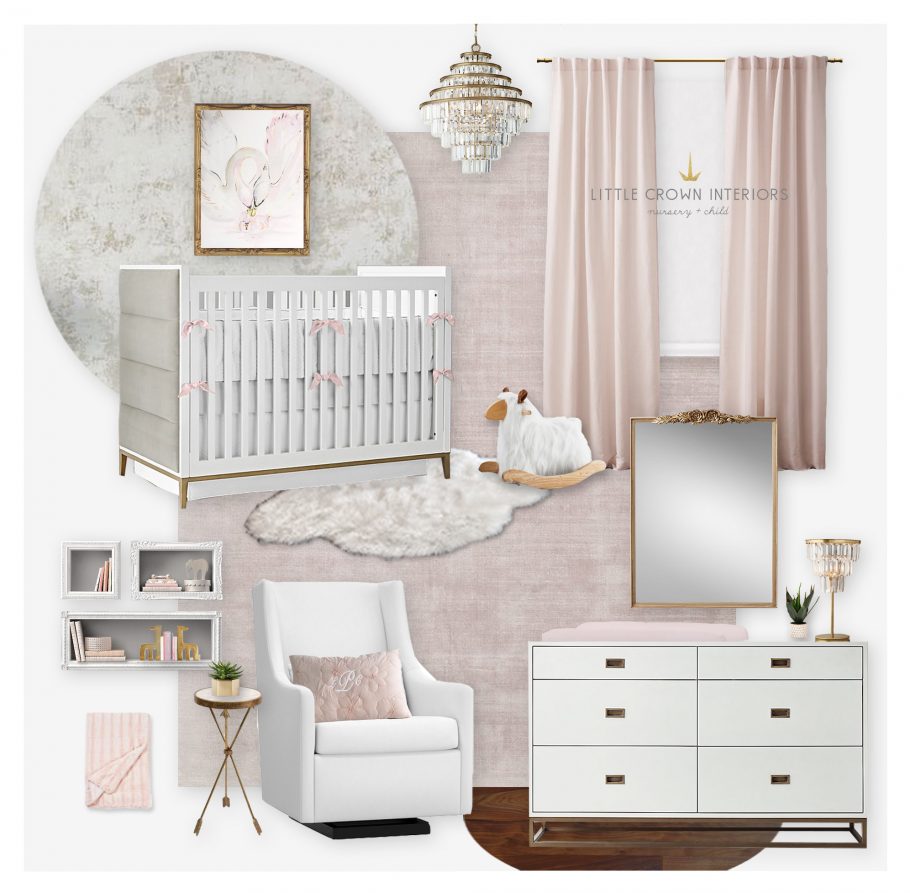 Above you can see a nursery e-design I did with that first Loew Upholstered Crib from Restoration Hardware. Granted, a lot of the items in this nursery are also from RH, but I still love how seamlessly everything flows together. There are both modern and traditional elements in this space (and her home was on the modern side). Having that little touch of fabric on the crib really brings the sophistication level up a notch!
*This post contains affiliate links, but don't worry, I only link products that I 100% recommend!*
[et_bloom_inline optin_id=optin_10]