It's been a crazy few months for e-designs! I was contacted by a homeowner who needed three girl's bedroom e-designs for her three daughters. They had just bought a brand new home and needed to design each girl's room from scratch. The first was for her 8 year old daughter, Sofia. The whole home was to be designed with whites and neutrals, and she wanted to keep that feel throughout the girls' rooms as well. Even though Sofia is only 8, she wanted the room to be chic and sophisticated so it will still work once she grows into a teenager and adult.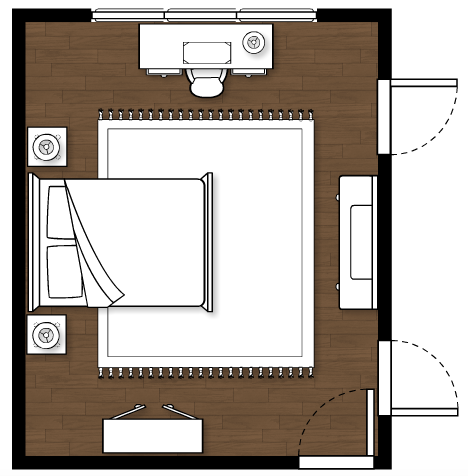 The floor plan worked out quite well in this space, and allowed us to use a queen size bed with two nightstands, a wide dresser and an armoire for lots of storage. She also needed a place for Sofia to do homework, so I included a full size desk under the window which will have great natural lighting. There will also be a small loft space built into this room that will serve as a play area.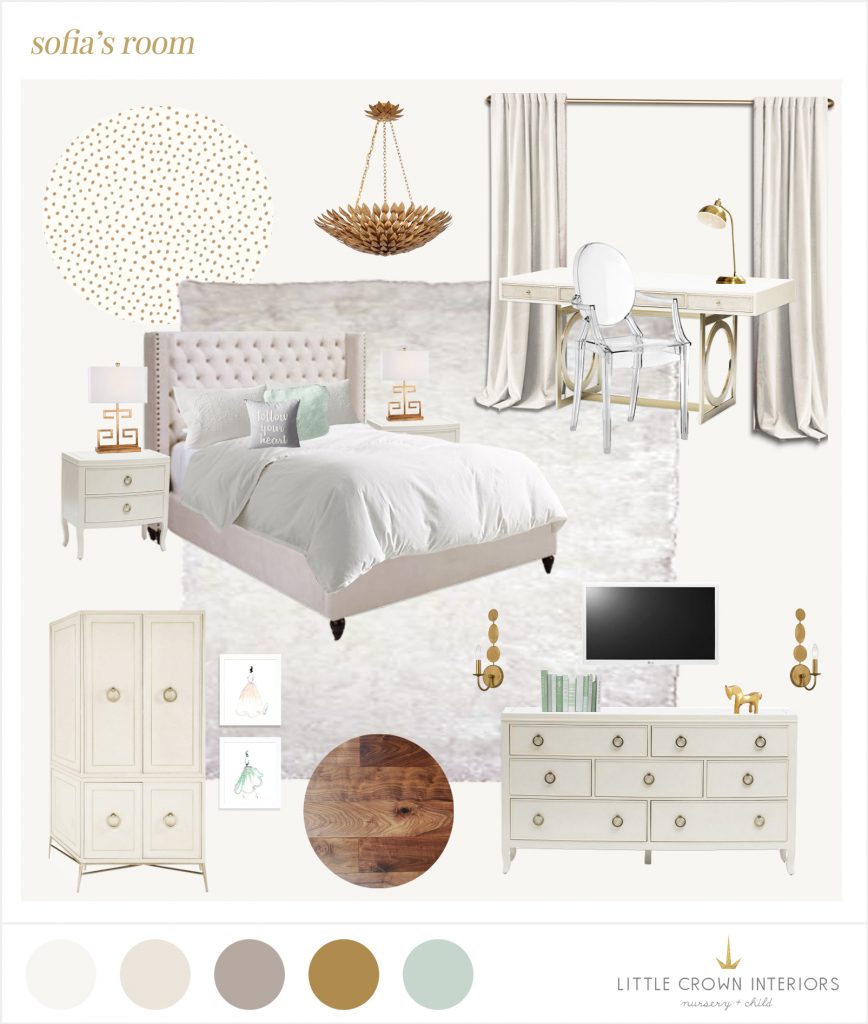 My client really wanted to have white or ivory furniture, as well as light walls to keep everything fresh and bright. The only accent colors are gold and a touch of seafoam green. In person, the room will also be filled with all the colorful books and toys that an 8-year old girl has, so we kept the foundation clean and neutral so it can grow with her for years to come.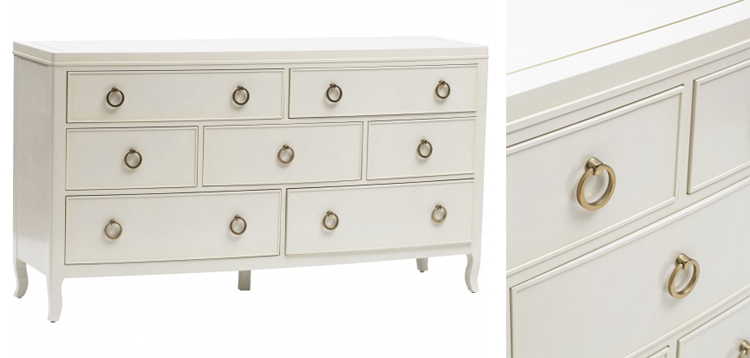 I went with a line of furniture from High Fashion Home that has a creamy white finish with modern brass hardware. The pieces are transitional and sophisticated and will therefore last for years, even if the colors or theme of the room change. Since she wanted the furniture to last, it was important to choose pieces that were high quality as well.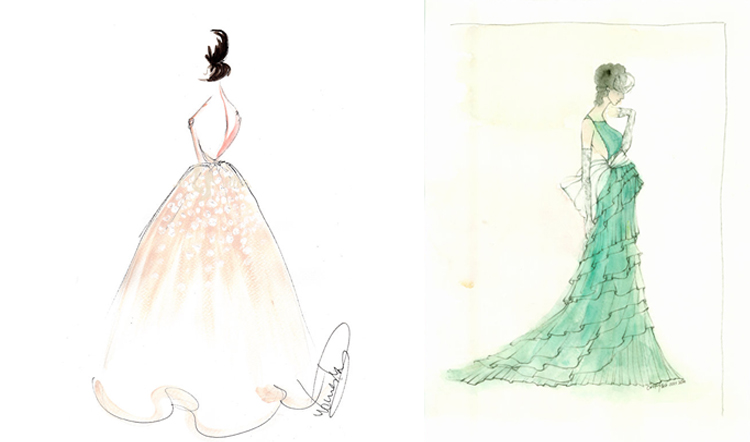 Sofia also loves fashion and dress-up (what 8-year old girl doesn't?), so I included some fashion illustrations in ivory and seafoam green to give the space some girly appeal. They are both from Etsy, the left from Dorinus Illustrations and the right from Connie Tao Designs.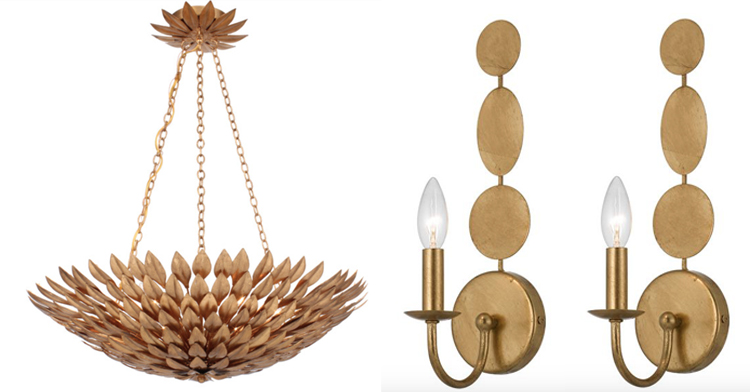 My absolute favorite part of this room is the chandelier. The ceiling in this space is 12' high, so I had to find a chandelier that was big enough to fill the space appropriately. The gorgeous Leaf Pendant Chandelier has chain that extends up to 72", and is just so darn pretty! To mirror the gold chandelier, I also added some gold wall sconces over the dresser. The desk lamp and table lamps on the night stands are gold as well.
All in all, this e-design was more grown-up than usual, but it will last such a long time. The pieces are all neutral and high quality, so Sofia can enjoy her space for years to come.
If you're interested in an e-design for your nursery or child's room, or to see a full sample, find out more information here.
[et_bloom_inline optin_id=optin_10]