I am sure you have noticed the terrazzo trend showing up everywhere recently. With its roots in 18th century Italian and Egyptian architecture, terrazzo has come a long way. The origin of this technique is based on the pressing of stones together to create a cement-like base. In the 21st century, it is becoming especially popular for its quirky yet earthy feel. You can find it in things like mosaics, countertops, and flooring. Even more recently, the pattern can be mimicked in wallpaper, textiles, and room decor! You can find a fun accent piece for just about any space!
Below is a modern terrazzo themed nursery that I designed fully around this trend. I love the palette of colors that terrazzo offers. You can pick and choose which ones to use as accents. For this space, we used just about every color from the pattern in one way or another!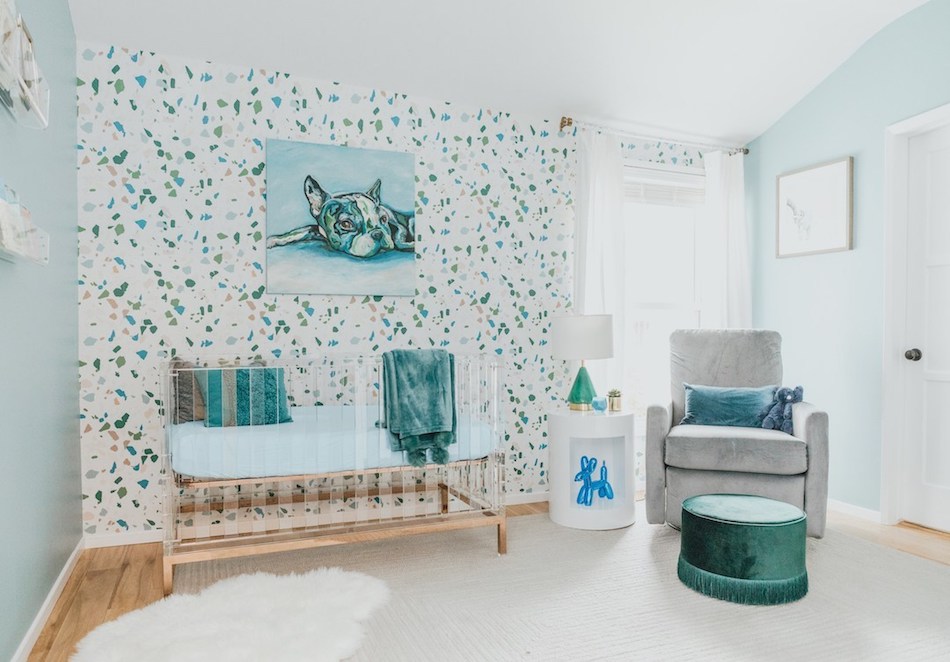 The foundation of the look is a terrazzo removable wallpaper in cool blue and green tones used to create a focal point around the crib wall. Because the wallpaper has a white background, it doesn't feel too heavy. This also really allows the colors to add a stronger pop to the space! By using terrazzo in this manner, it feels modern and fresh (and there's no cement involved).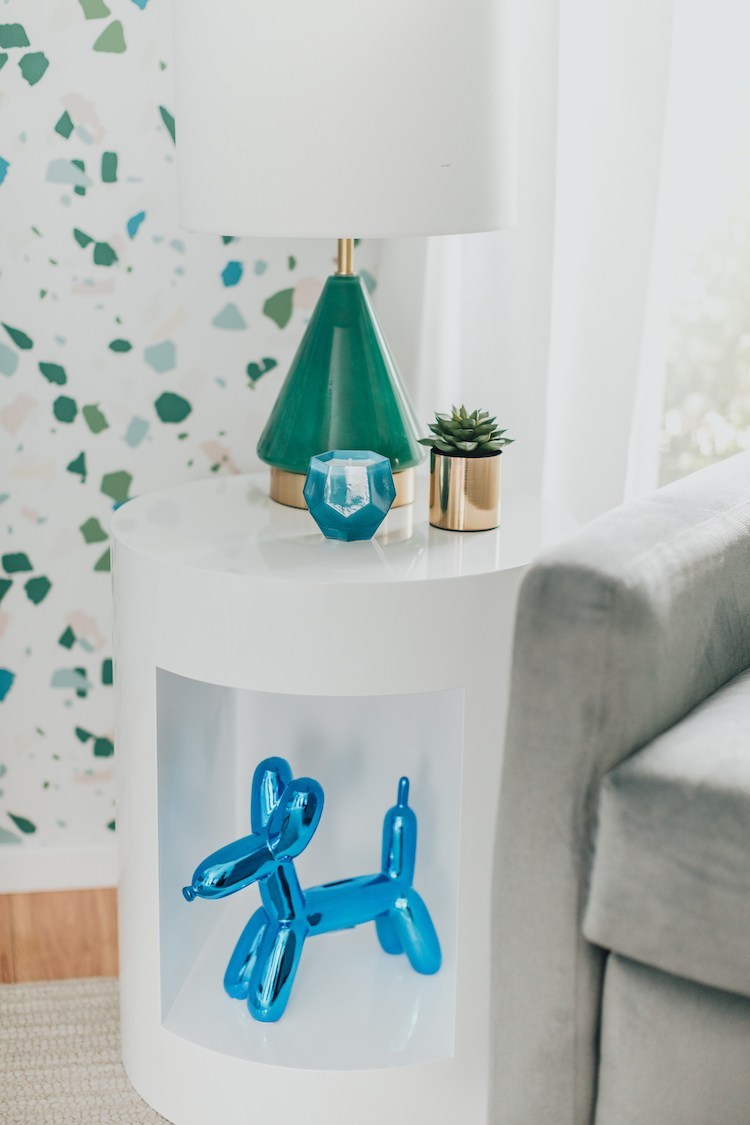 For decor, we chose pieces in teal and turquoise tones to pull from the terrazzo wallpaper. I really like how these colors work as a modern take on a boy's nursery palette. A lighter blue paint on the surrounding walls gave this space a super cohesive feel.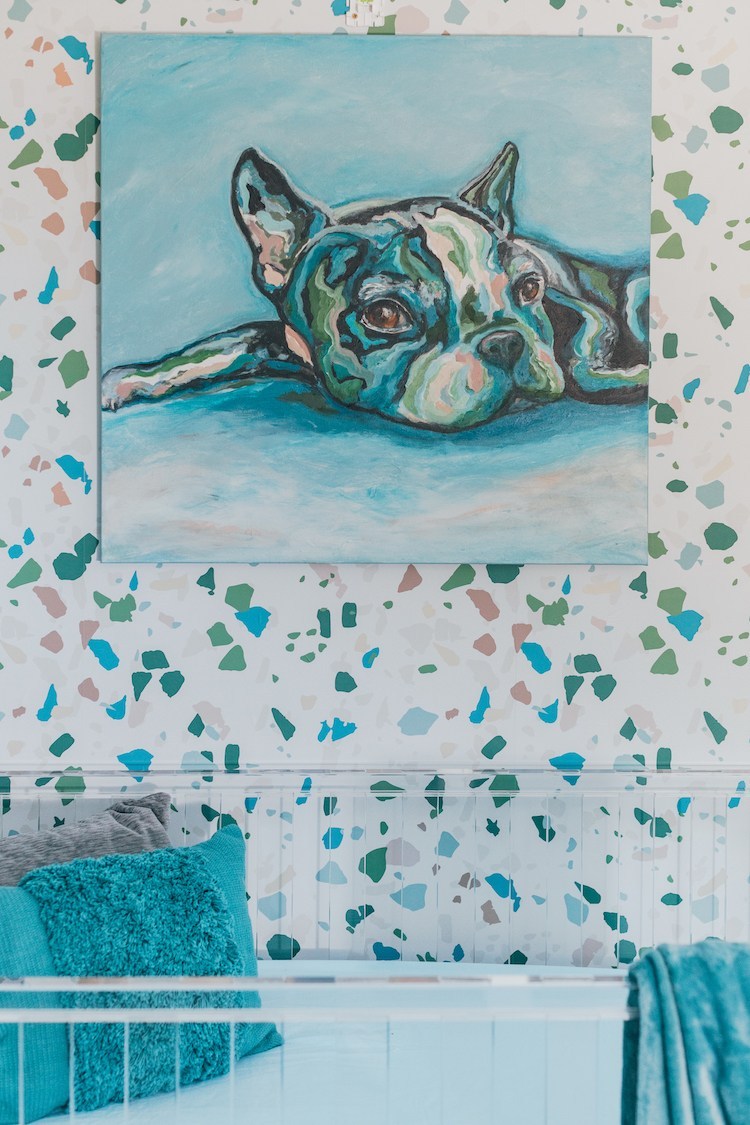 We then took the colors from the terrazzo wallpaper and used them to create this adorable custom dog portrait for my client's furry family member. The artist, Diane Rieger, mixed together the various tones of blues, greens and beiges so the portrait matched perfectly. This is one of my all-time favorite art pieces!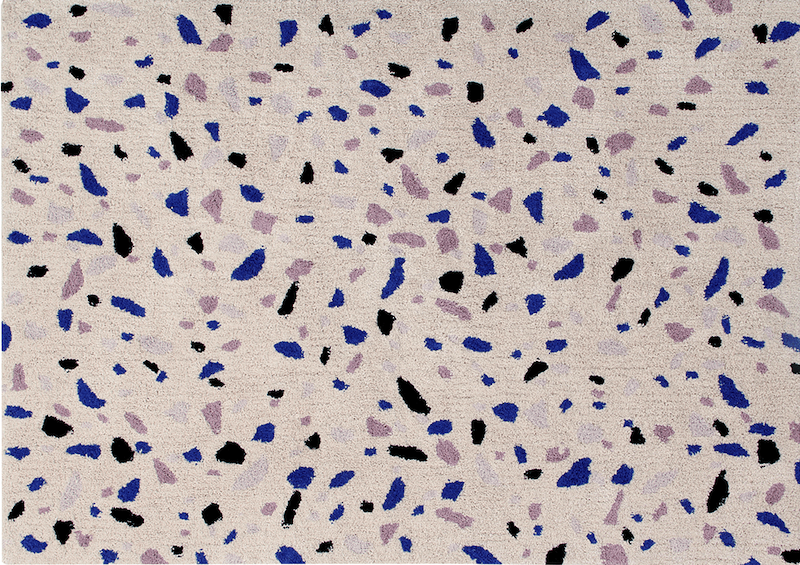 Not feeling the terrazzo wallpaper? You can find the terrazzo trend in other decor items, like this terrazzo rug, or even as a terrazzo table lamp.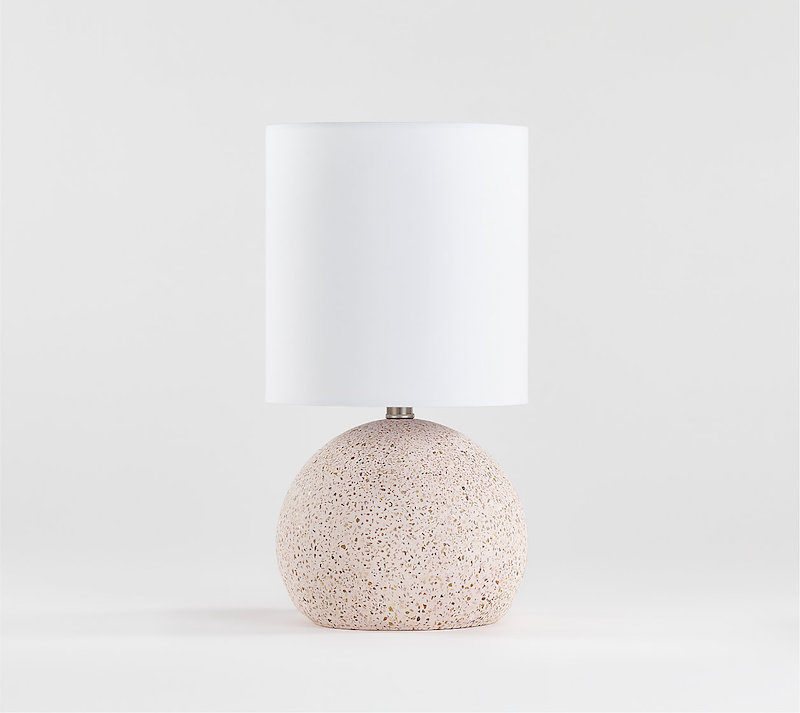 If you don't wan't to make the investment for wallpaper, you can always try terrazzo wall decals instead!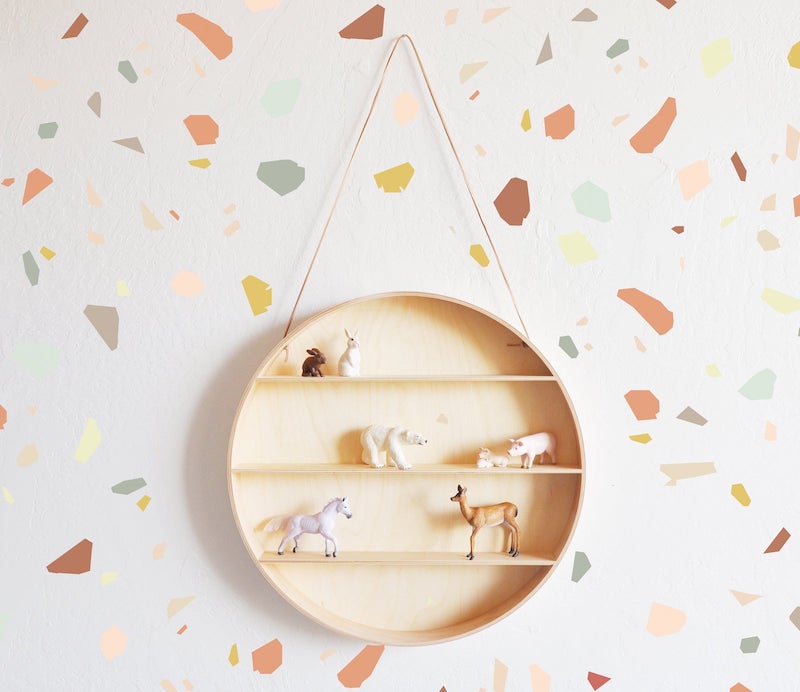 How do you feel about the terrazzo trend?
[This article was originally posted on Project Nursery]
*This post may contain affiliate links, but don't worry, I only link items that I 100% recommend!*
[et_bloom_inline optin_id=optin_10]