I am continuously amazed at how the wallpaper trend has withstood the test of time! For over ten years, I have been incorporating wallpaper into my designs. At first, clients were a bit skeptical as to how long this trend might last. Wallpapers were all permanent at the time, so deciding to go with a wallpaper selection was a long-term decision! It's safe to say that through all of this time one thing is for sure-the trend is here to stay! Throughout all of this time, I have come across some wallpapers that have become favorites of mine, and I am going to share a few of these with you!
A go-to of mine is this stunning Blush Floral Wall Mural. You have likely seen this wallpaper used by me before, most recently in the floral nursery below, and in a girl's room I did a few years back. The organic and soft essence of the print keep this option from overwhelming the space while the large scale floral works as a backdrop instead of a pattern.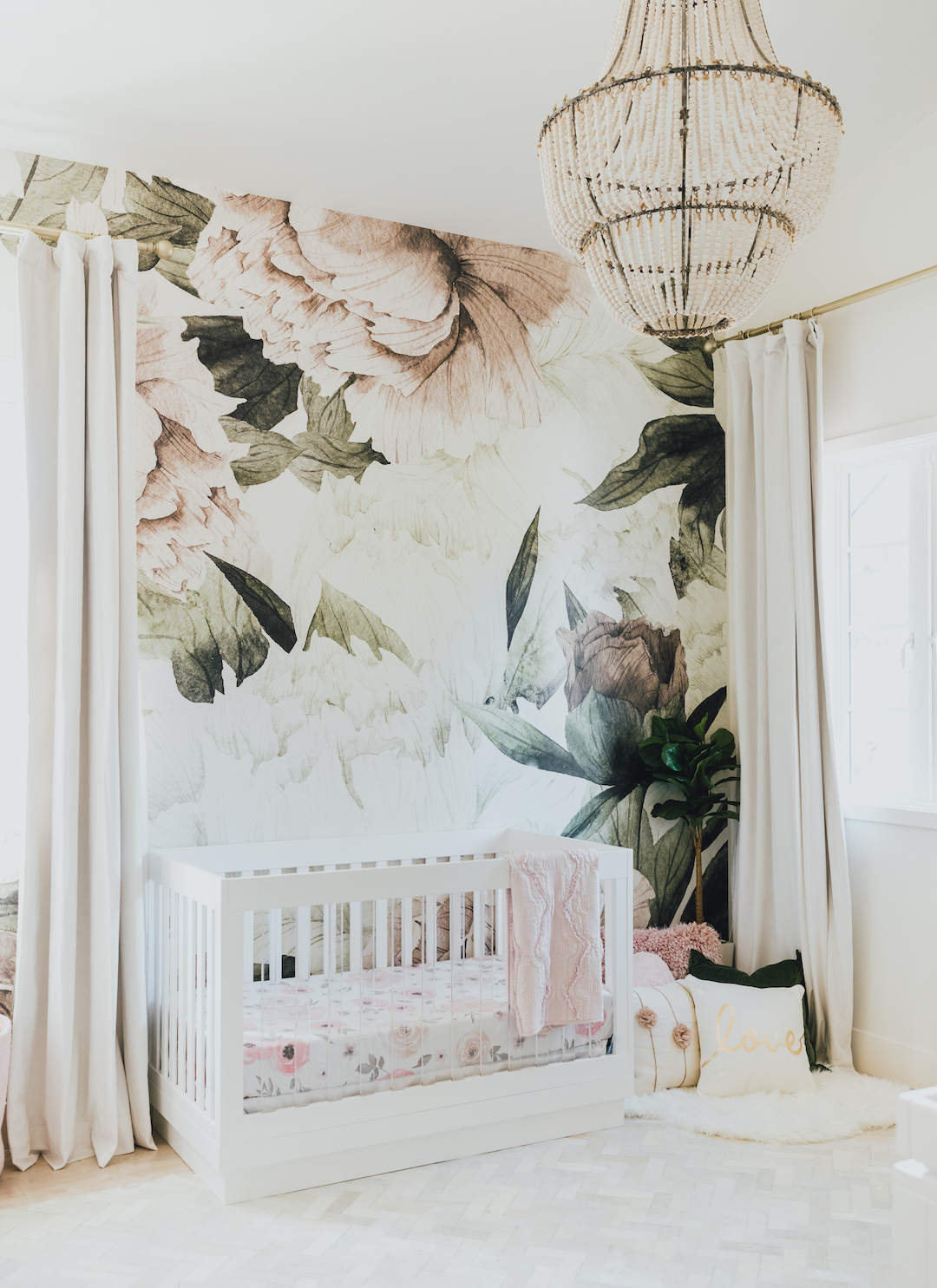 Jessi Malay's Floral Nursery
I love an animal-themed nursery, and this bunny wallpaper by Sissy + Marley is the perfect base to build a design around! The simple repetition of this pattern makes a statement while remaining sophisticated and gender neutral. The monochromatic color way would lend perfectly to pops of an accent color! I'm looking forward to the opportunity to use this pattern soon!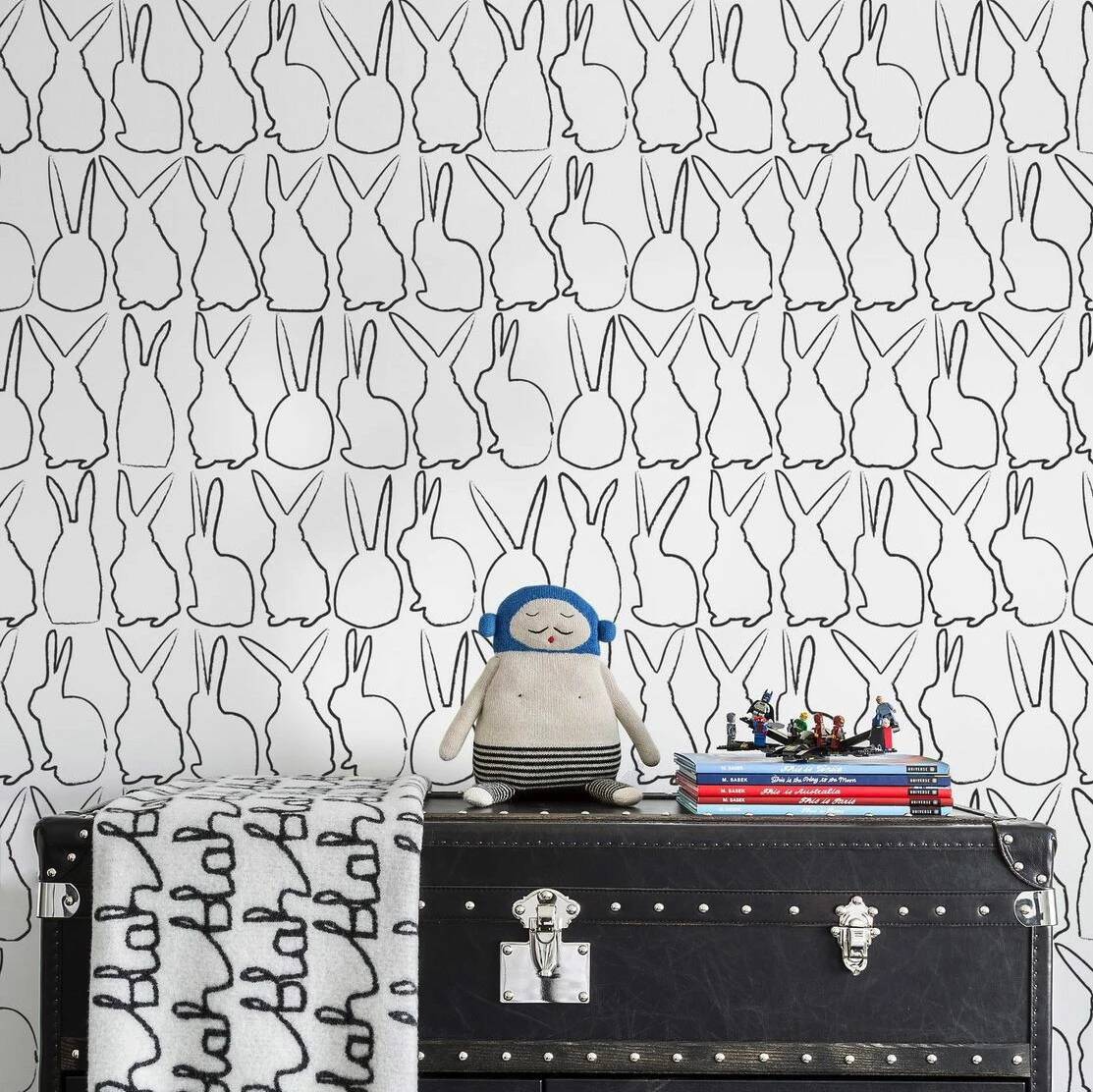 The next on my list is the Daydream Wallpaper in Blush by Hygge & West . This wallpaper hit its peak a few years ago but is still a consistent favorite! Due to the range of colors this style is available in, this option can be used in nearly any type of room-even teen rooms, adult bedrooms, and powder rooms! This is definitely a pattern that works for young and adult alike!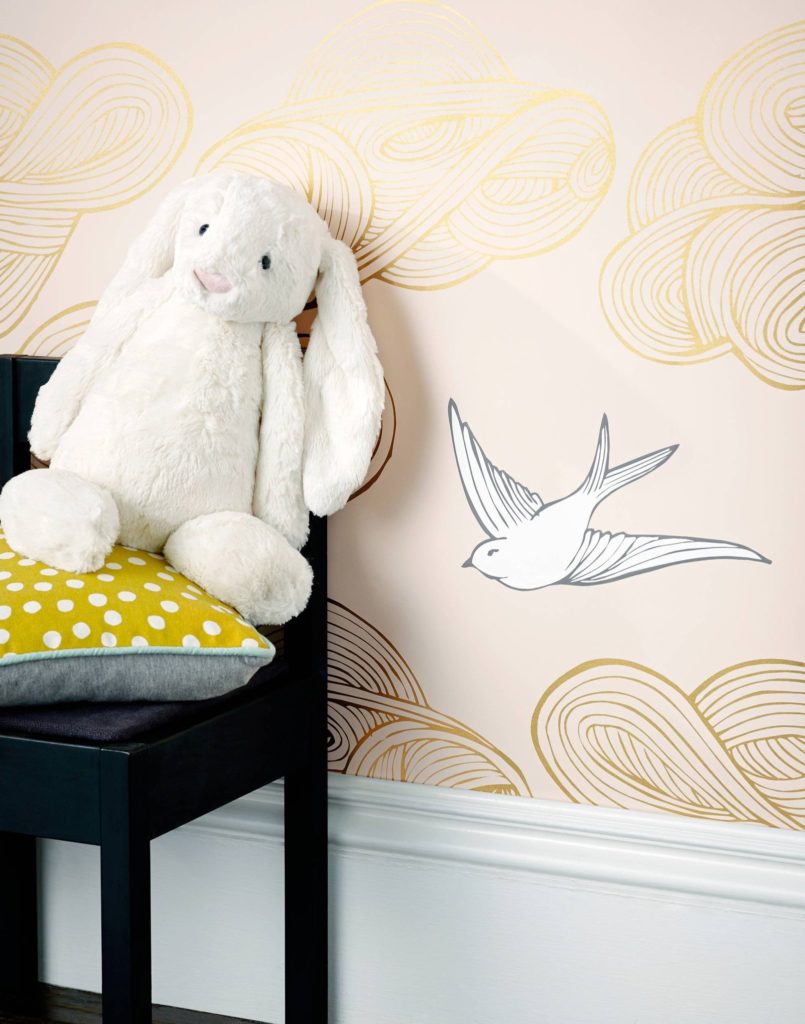 Perhaps my very favorite is this Tree Forest Wall Mural as featured in Emily Henderson's nursery in pink below. You can see the beautiful green version in her daughter's nursery in her first house. Again, this is a print that peaked a few years back but is just as stylish now as ever before! The natural theme of this mural may be a key to its longevity-nature is always in style!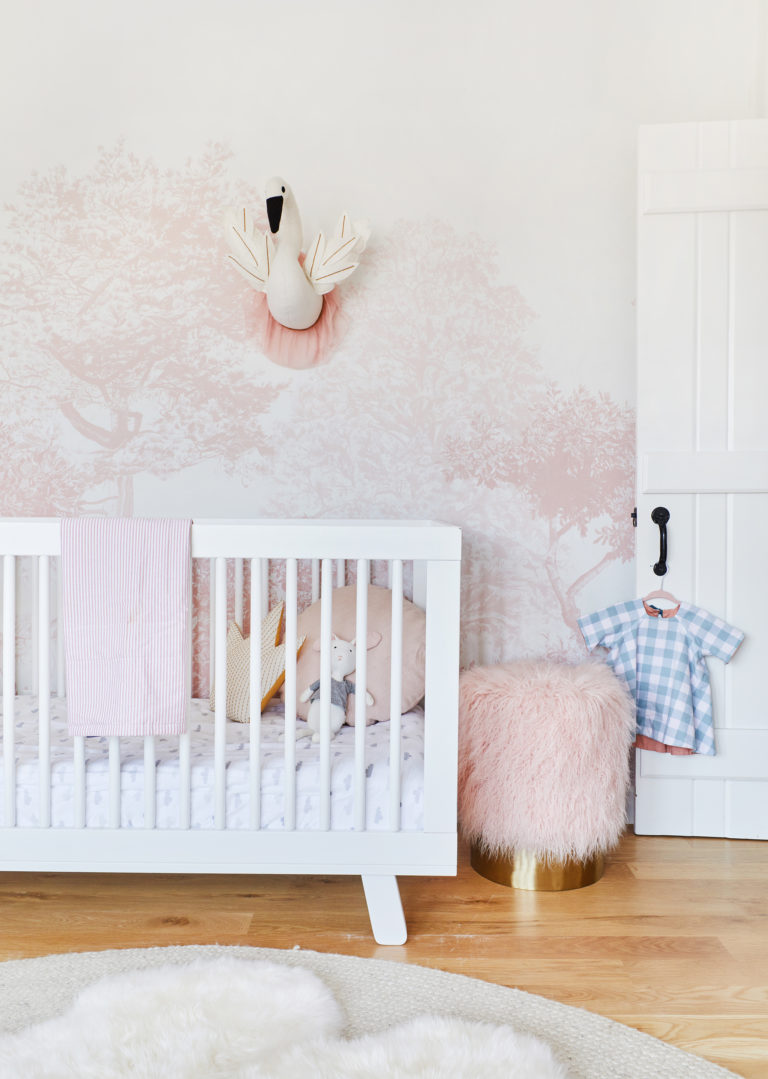 Emily Henderson's Nursery
A characteristic I often look in prints is one that has a combination of traditional and geometric elements, and the Onyx Rock Wallpaper from Drop It Modern has it all! The pattern reads modern while the softness of the print lends to a sophisticated edge. This is another choice that is available in some beautiful color ways- perfect for either gender!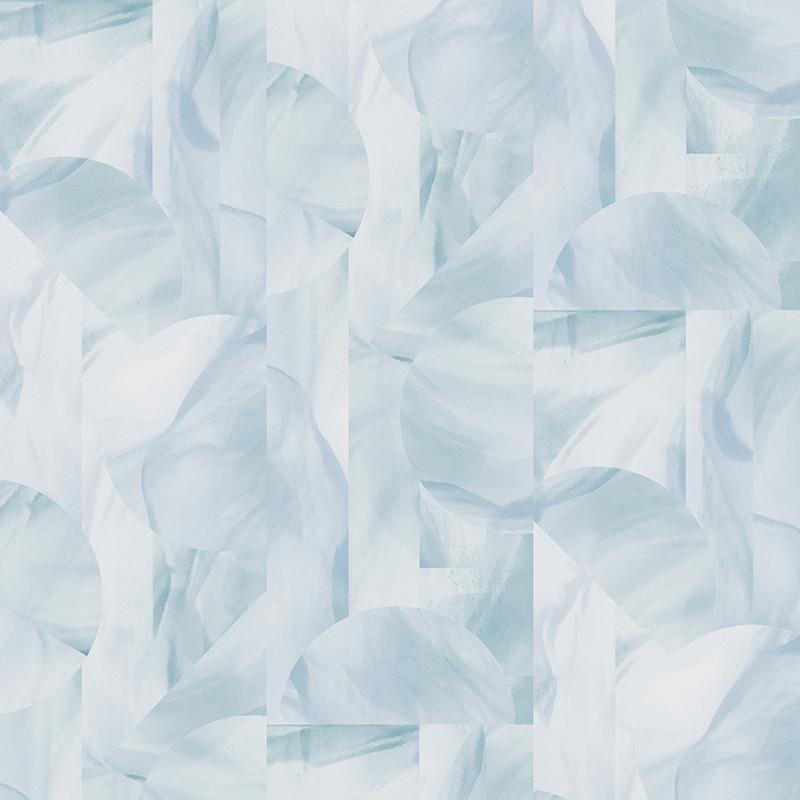 I am so relieved to see that wallpaper is here to stay and I look forward to the new prints and styles headed our way during the next ten years! Do you have a favorite nursery wallpaper or mural?
*This post may contain affiliate links, but don't worry, I only link items that I 100% recommend!*