Navy Modern Nursery
Calabasas, CA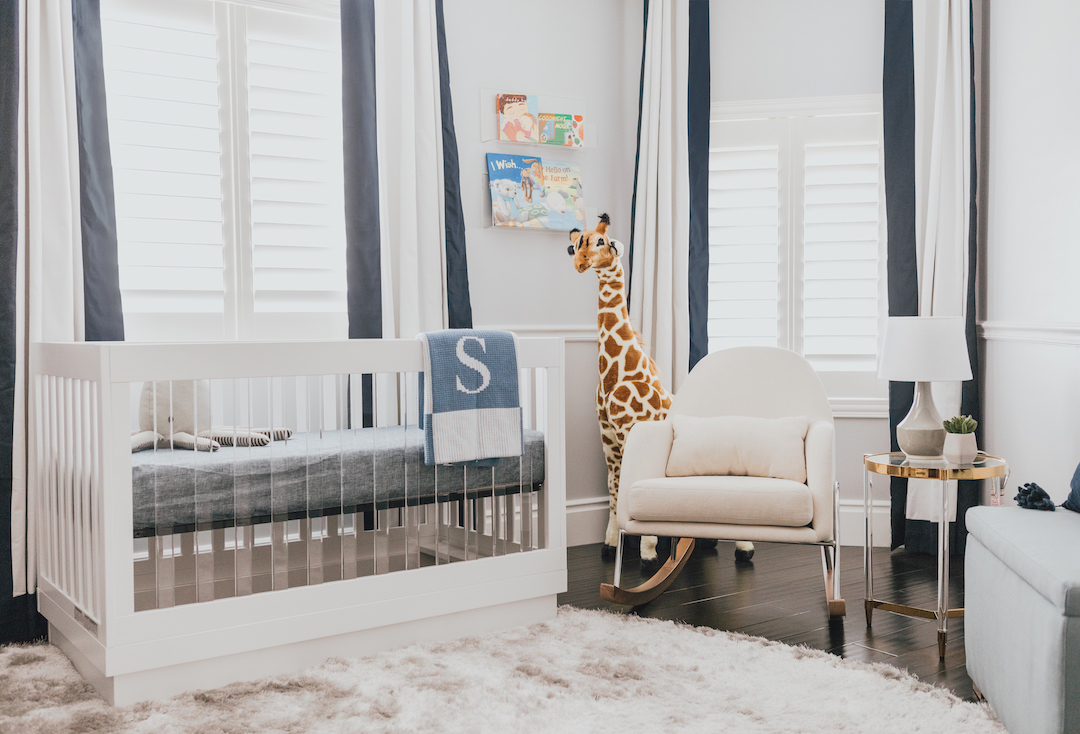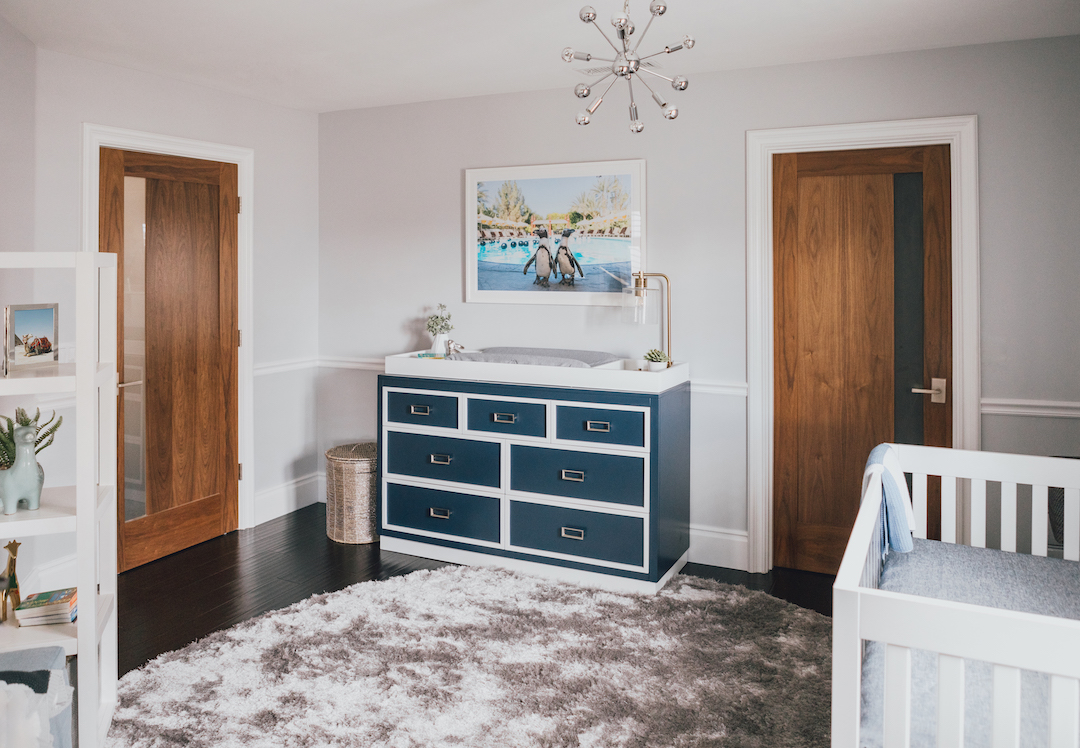 This modern boy's nursery was designed for a client in Calabasas, CA. The home had modern accents and an unusual floor plan, so there were definitely layout challenges for this nursery! The main inspiration for this project was a penguin photograph in shades of blue and navy that ended up being placed over the changing table.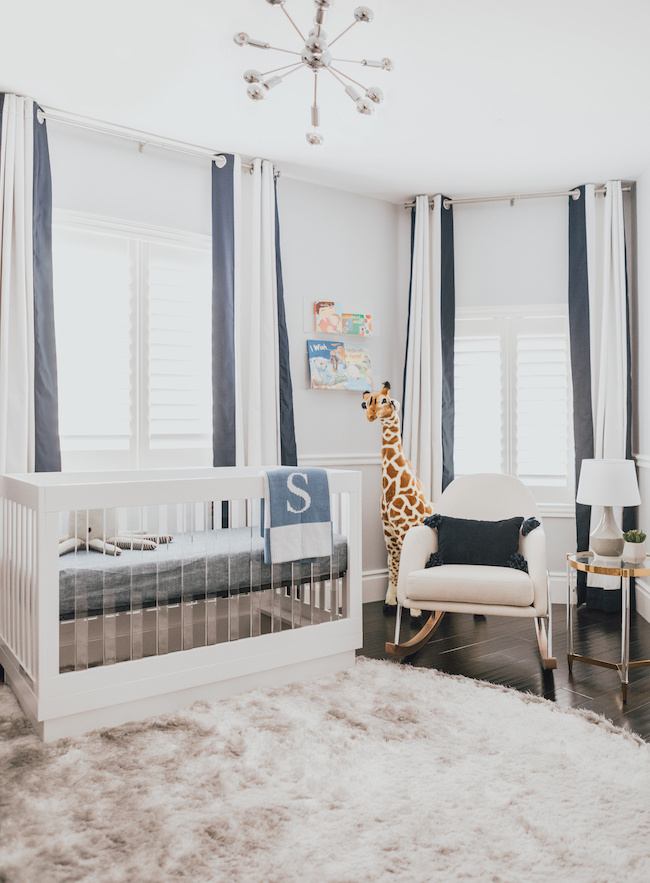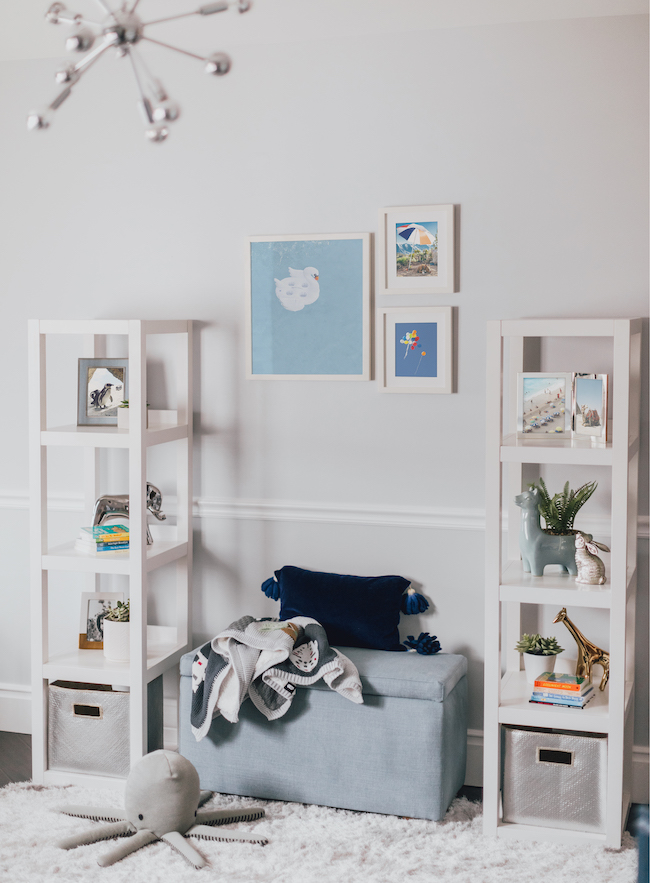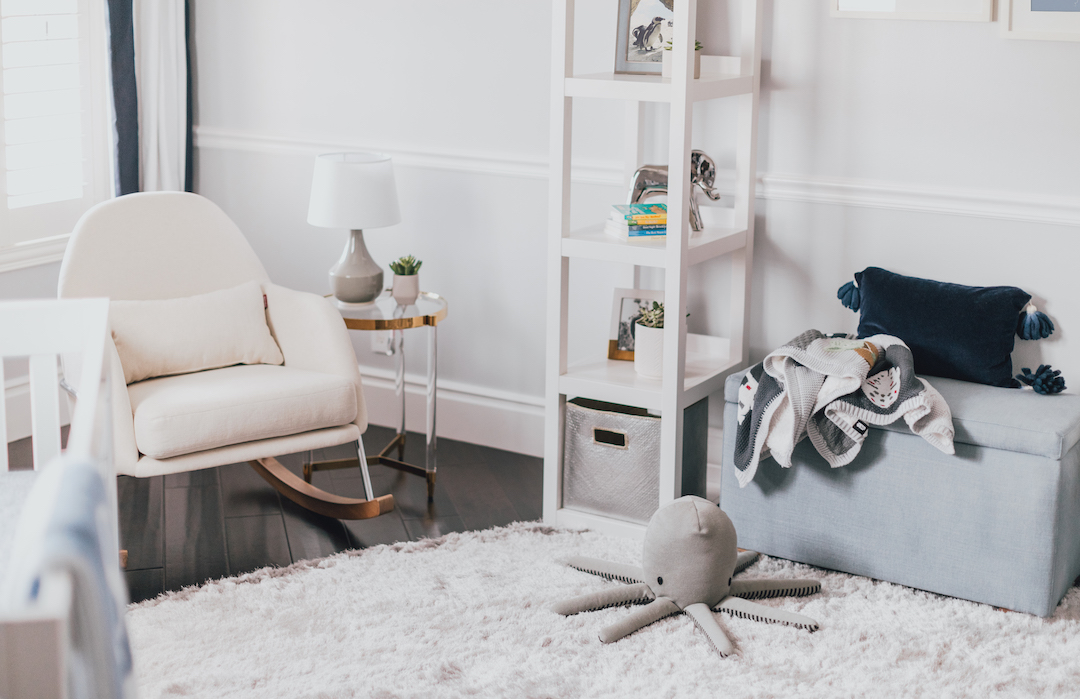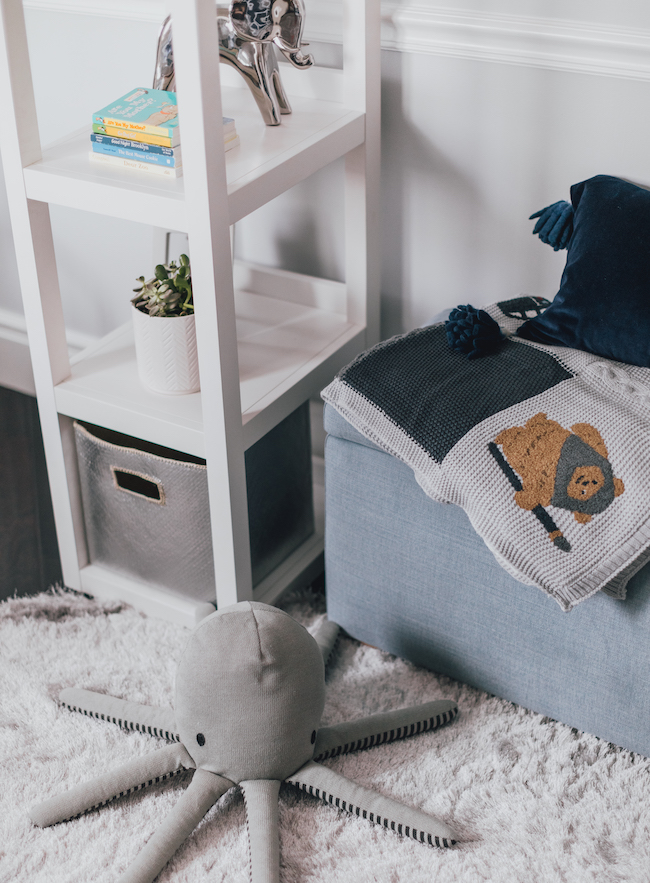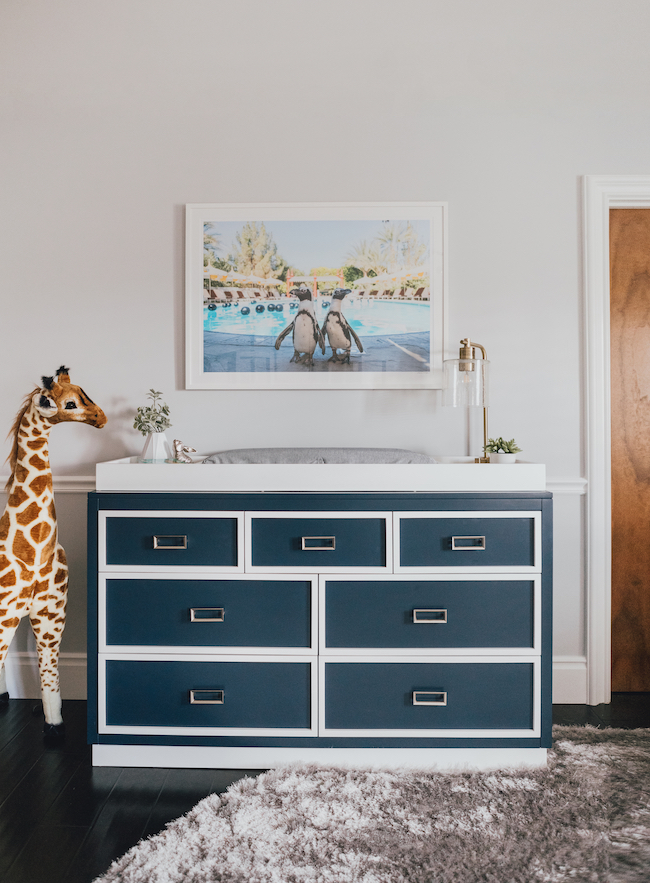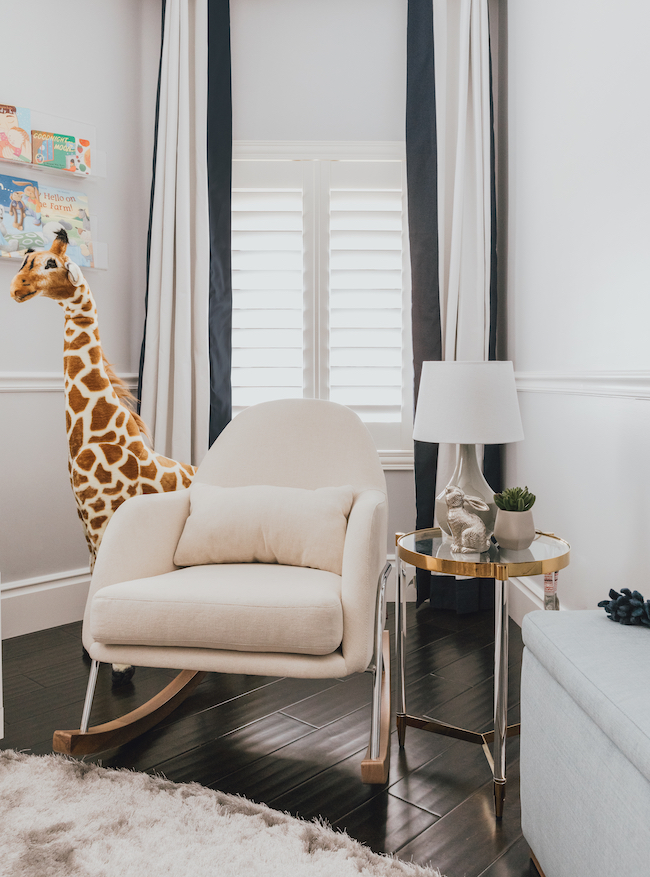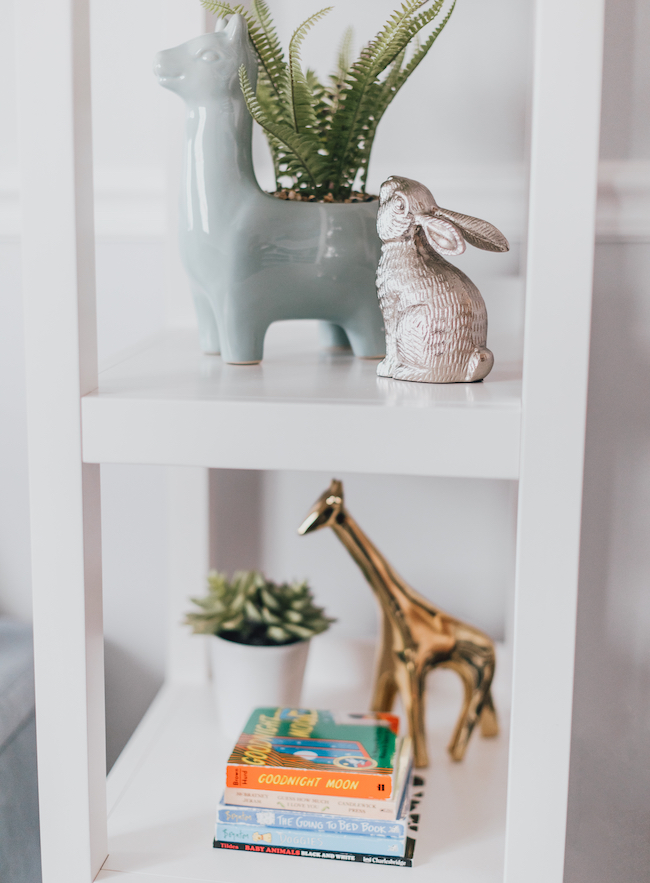 The color scheme for the nursery was pulled from the penguin photo in light blue, white and navy with metallic accents in both gold and silver. An acrylic crib anchors the space while a custom navy changing table provides color and contrast.
Because of the tricky layout of this nursery, a round rug was used instead of a rectangle. Blackout curtains in white and navy frame the room, and subtle animal decor accents the space. For extra functionality, there is a storage ottoman that doubles as extra seating.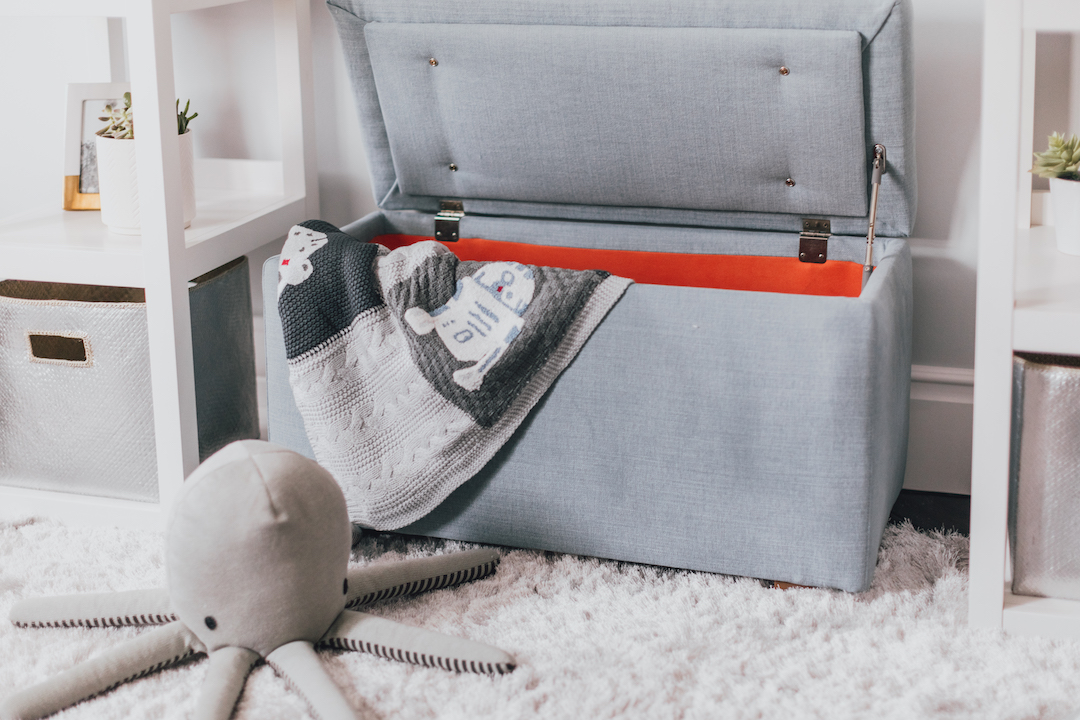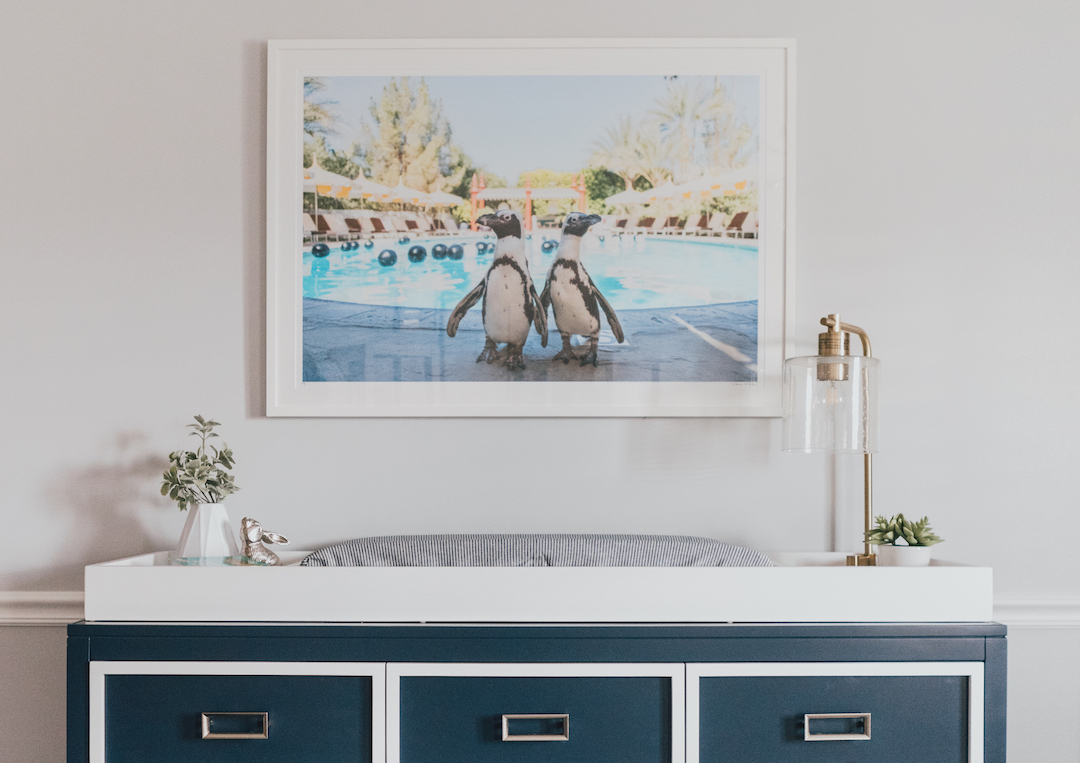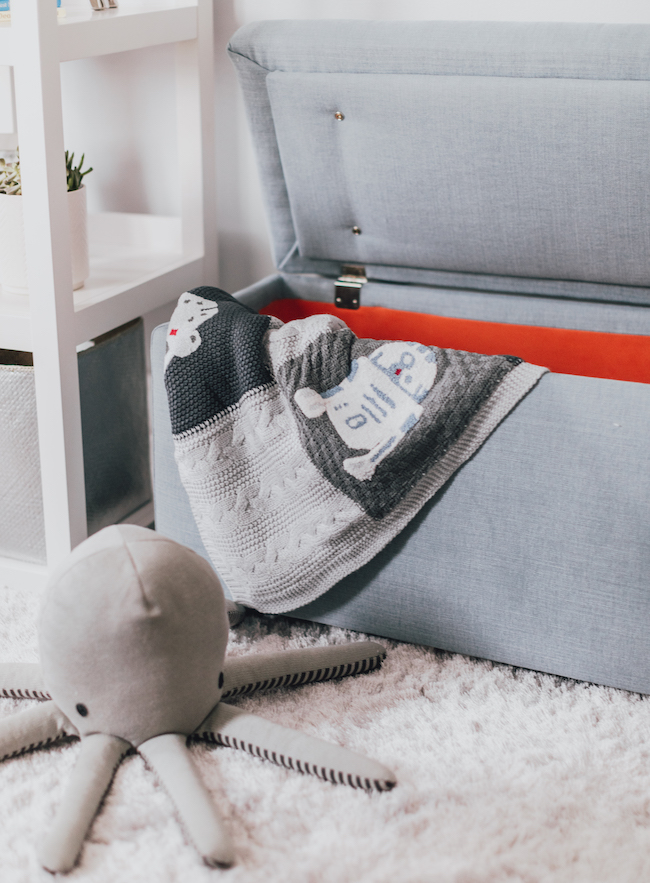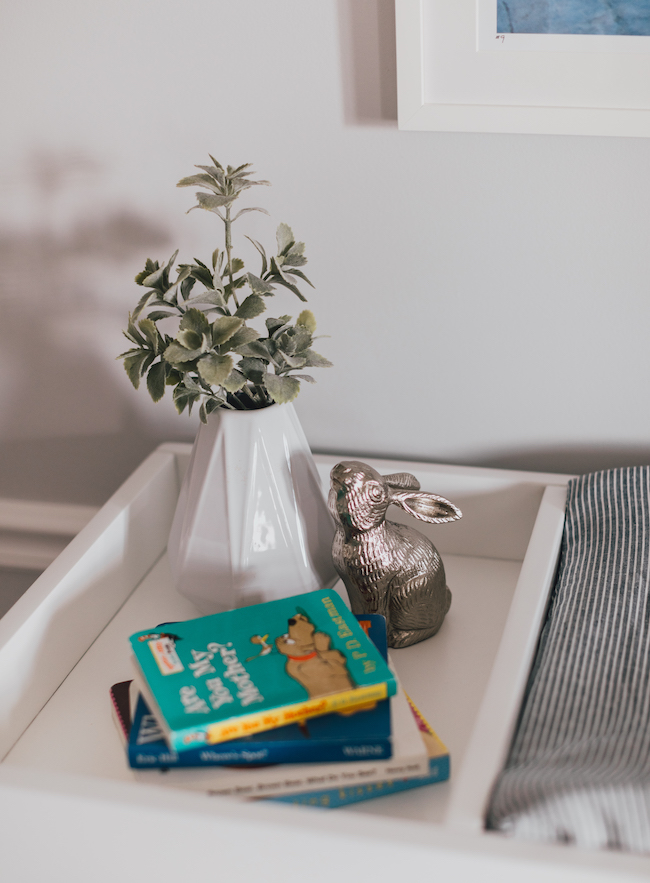 Photos by Full Spectrum Photography