Nursery lighting is super important. Aside from the fact that nurseries need lots of options for lighting depending on baby's sleep schedule and time of day, lighting is also a design element. Even if you have a small nursery that doesn't have a high ceiling, installing a chandelier or pendant can make all the difference. A good light fixture will anchor the space and pull the whole design together.
These days, neutral tones are super popular in nursery design and a lot of my clients have been asking for neutral lighting as well. The key here is texture! When designing a space that has a lot of neutrals, adding in lots of texture will make sure that the design doesn't fall flat. I've put together some of my favorite neutral nursery chandelier options below.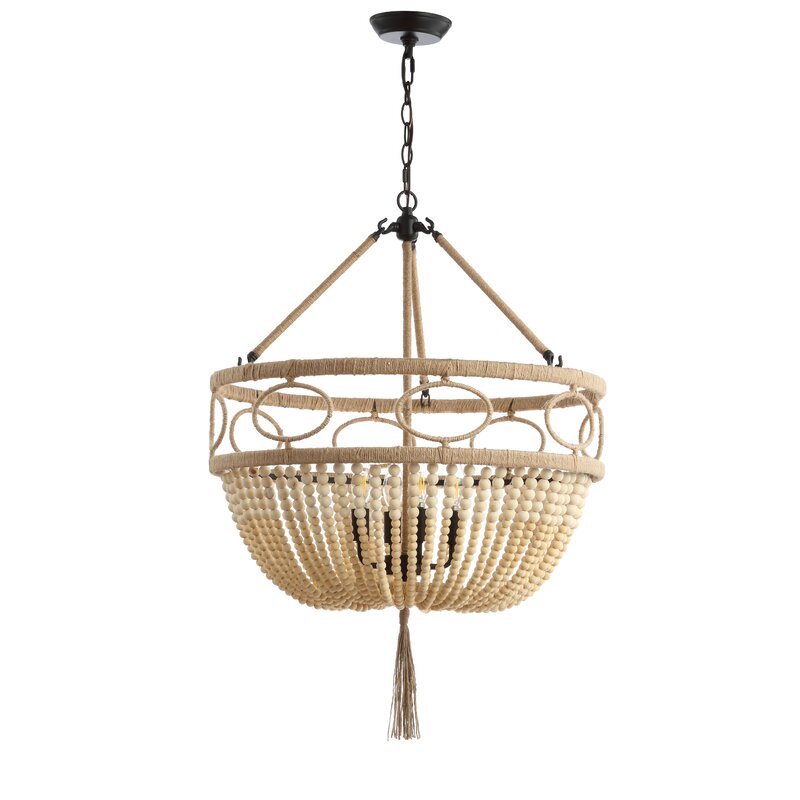 If you look closely, this tassel beaded chandelier has a lot of defining details. There are actually 2 different colors of wood beads used for an ombre effect, and the frame at the top is woven with another color thread, so even though this piece is completely neutral, it has depth, texture and interest.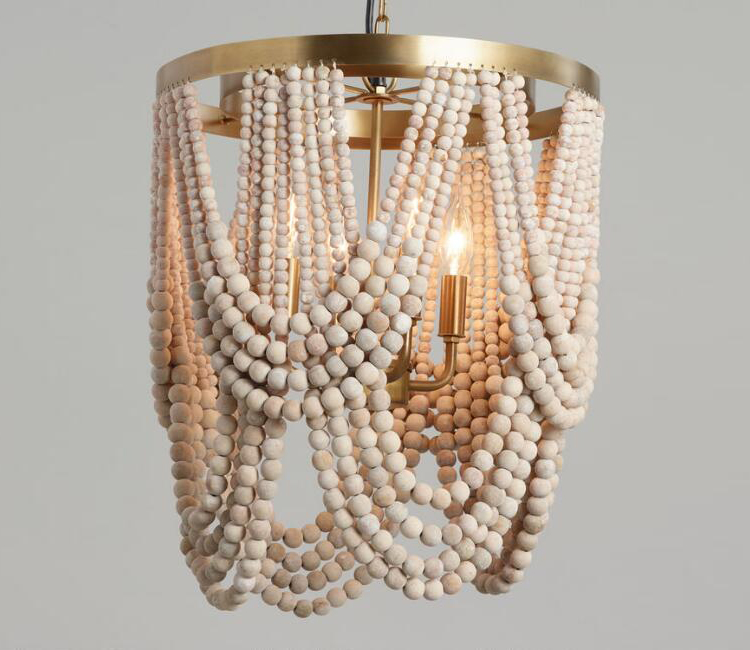 This might be my favorite of them all! I love how this draped beaded chandelier is petite, but so elegant. Is also has a gold frame at the top, which believe it or not, is hard to find!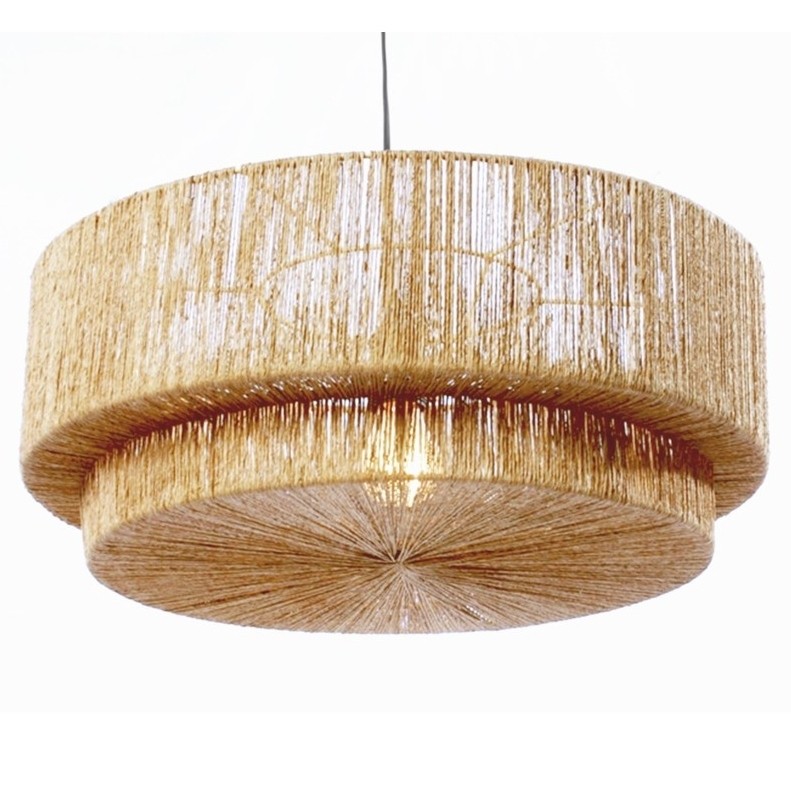 This modern rattan chandelier is really popular with my e-design clients. Because of its simple shape, it fits into almost any type of nursery design. Boy or girl, modern or transitional.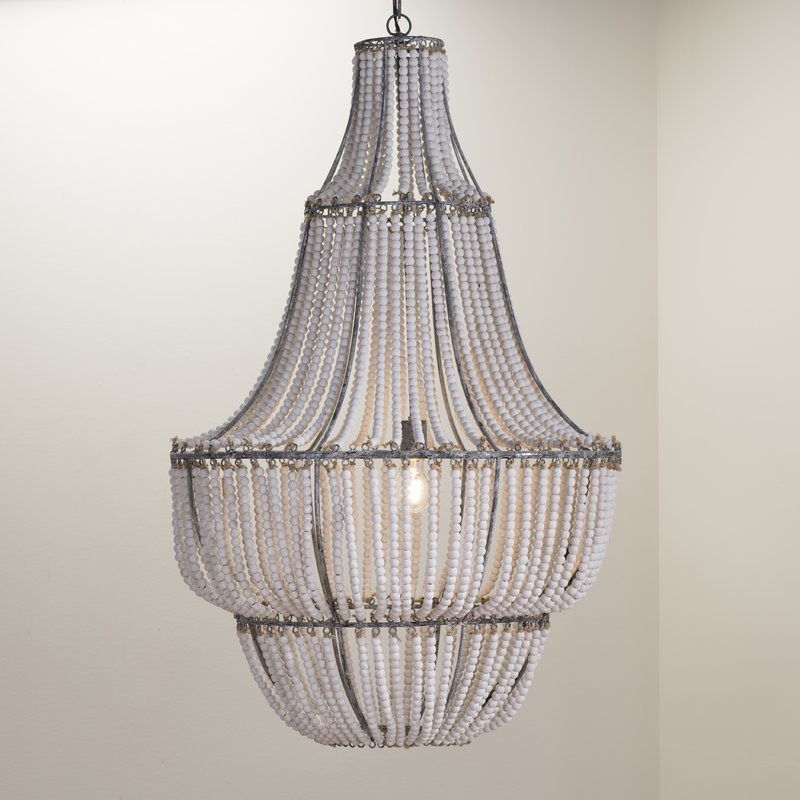 This oversized beaded chandelier might look familiar to you—that's because I used it in a recent floral nursery design for a client in Los Angeles. My client had amazing high ceilings which allowed us to use this extra-large piece. It really makes the room!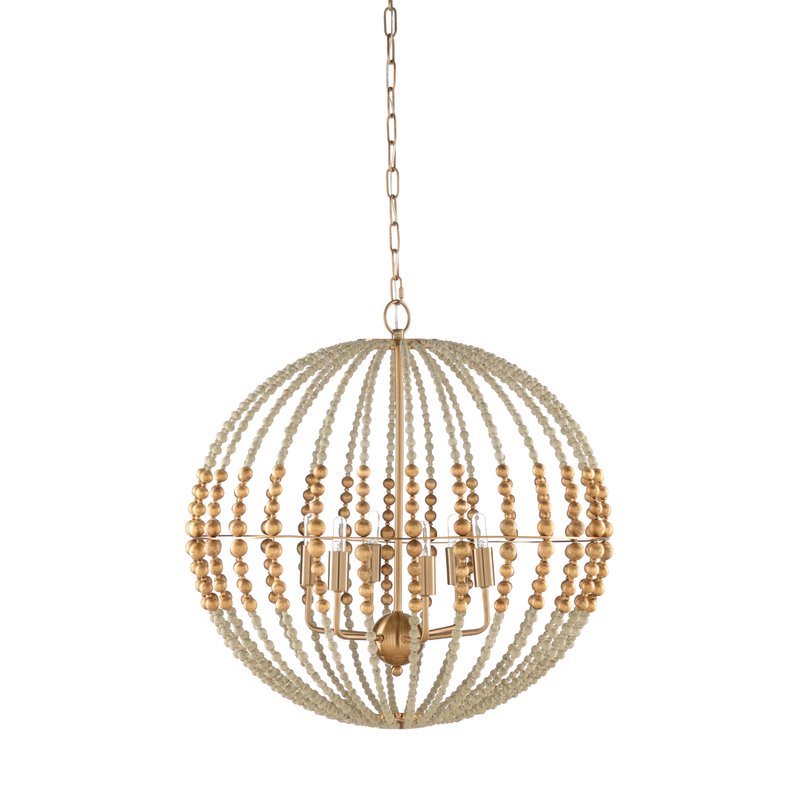 So far, most of these chandeliers have been in the moderate price range, but this gold beaded chandelier is definitely high end. The design is so stunning, and I love how it combines the white and gold beads. The white beads are actually distressed too, giving it even more texture.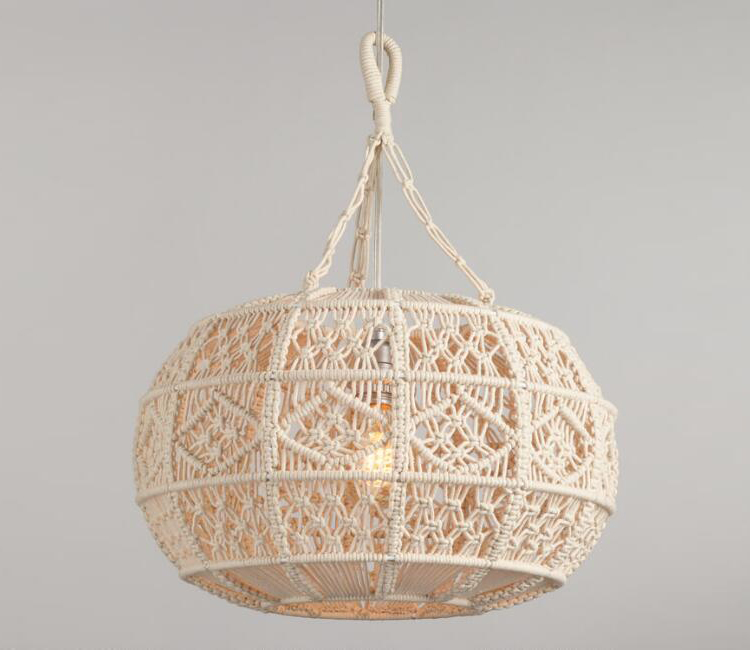 Macrame is still trending for nurseries, and yes they even make chandeliers! This woven macrame chandelier is so pretty and clearly has a ton of texture.
*This post contains affiliate links, but don't worry, I only link products that I would 100% recommend!*
[et_bloom_inline optin_id=optin_10]