If this nursery looks familiar to you, it's probably because you saw it in my book! This was one of the nurseries we shot for the book, and it just looks so amazing in print. With neutrals being the major trend of the moment, it's not often that I get to design a space with punch like this, so I was excited to have a client who loves color!
This client already had her crib, changing table and glider, but didn't have much in the way of decor. The nursery design needed to be tied together, and she was really hoping to add a fun wallpaper. We found this amazing pattern that's so fun and bold, but since it has a white background, it's actually not overwhelming in the space (it also helps that she has a vaulted ceiling).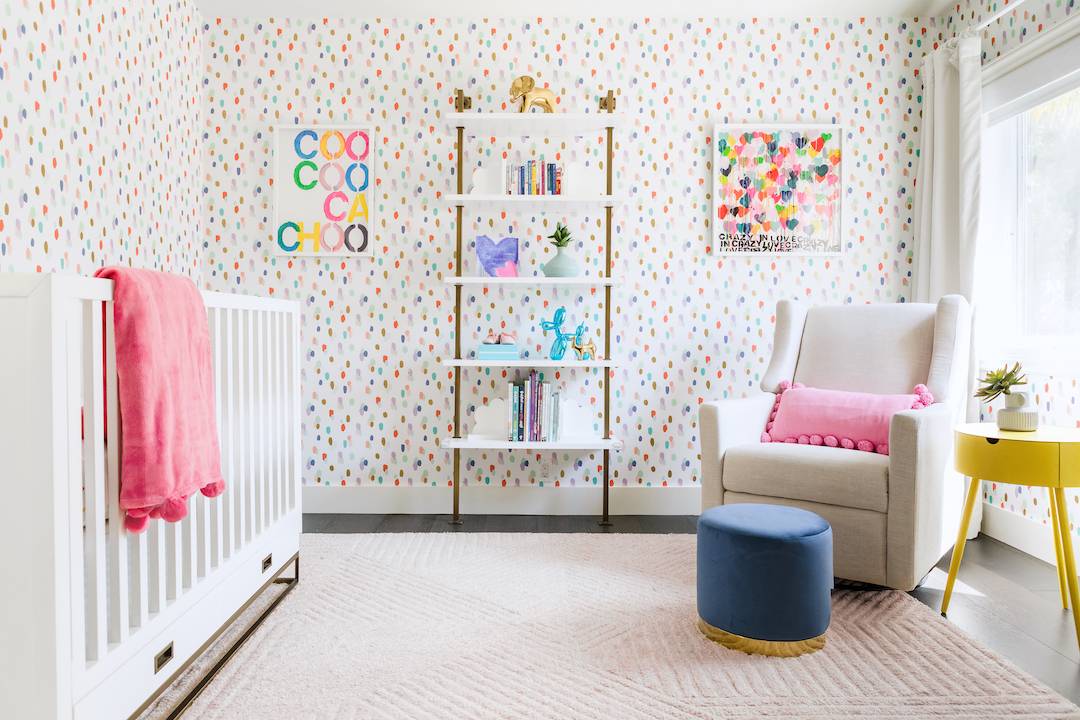 Wallpaper | Glider | Pink Lumbar Pillow | White Blackout Curtains | Crib | Rug | Side Table
Once we had the colorful wallpaper decided, we could use the colors in it to help choose the rest of the decor. This room originally had baby pink curtains, but we changed those out for white blackout curtains since the wallpaper has more of a coral tone. The rug is also a soft coral pink, so the white curtains help to open up the space while not competing with the other pinks.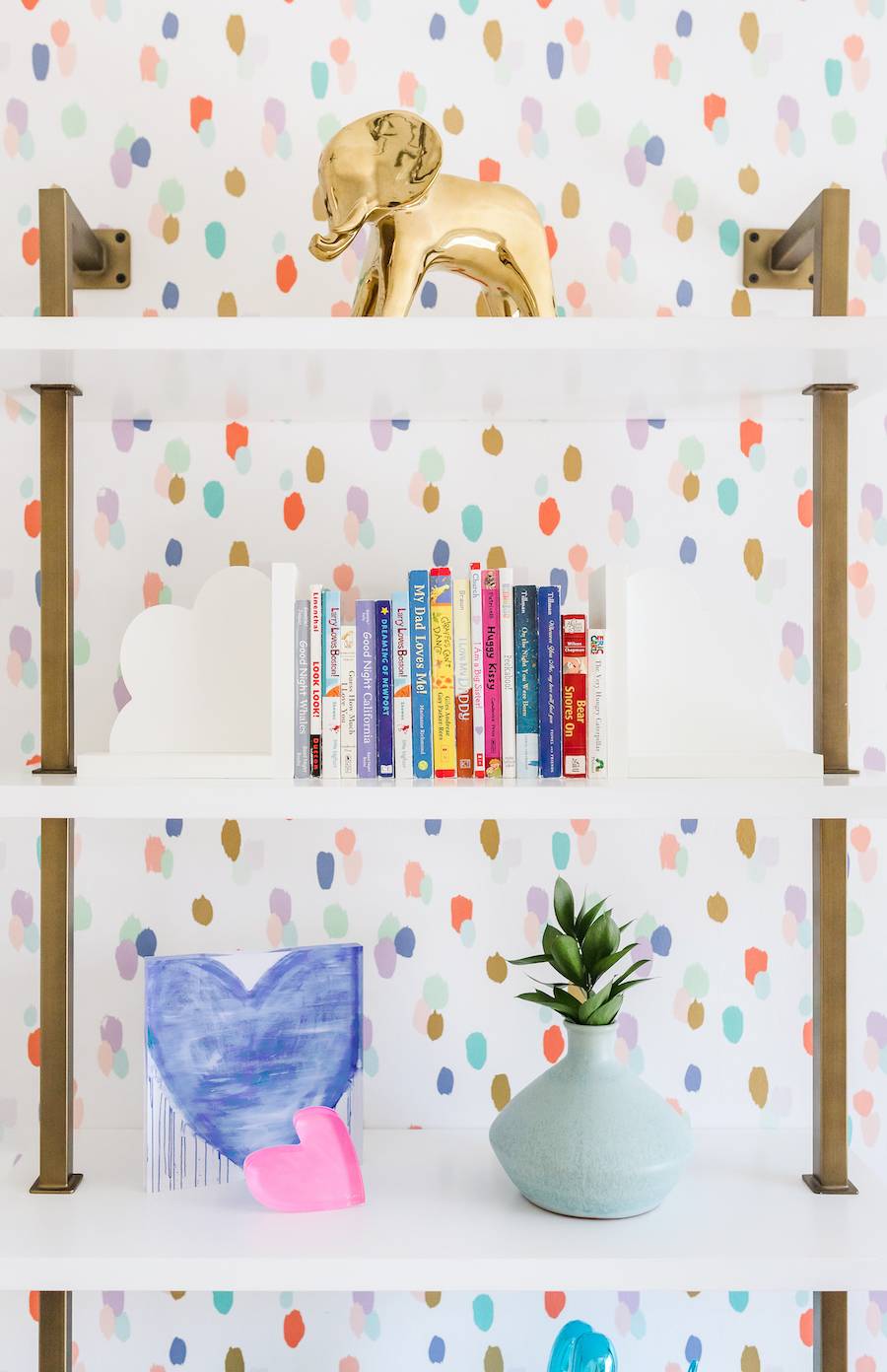 We also had a nice big bookcase in this room to fill up with decor. My client wanted the bookcase to feel put together, and have a mix of books along with decorative items. Those acrylic heart pieces are my favorite! They come in a ton of colors too, so it was easy to find a few that went with this design.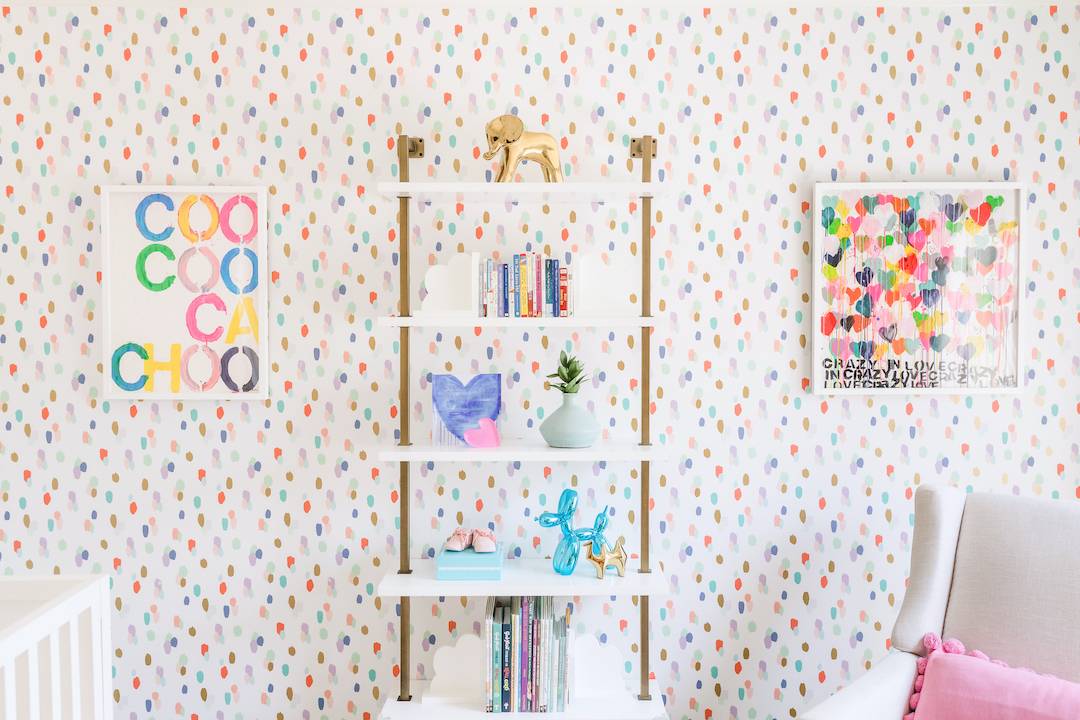 Gold Elephant | Blue Heart Decor | Pink Heart Decor | Blue Balloon Dog | Cloud Bookends | Coo Coo Ca Choo Wall Art | Colorful Hearts Wall Art
Next up was artwork. My client loves to collect artwork, and wanted the pieces in this room to be special. Since she was so into color, I suggested getting a few pieces from artist Kerri Rosenthal (who makes super fun colorful paintings). We picked two prints with colors that worked with the wallpaper, and framed them in white.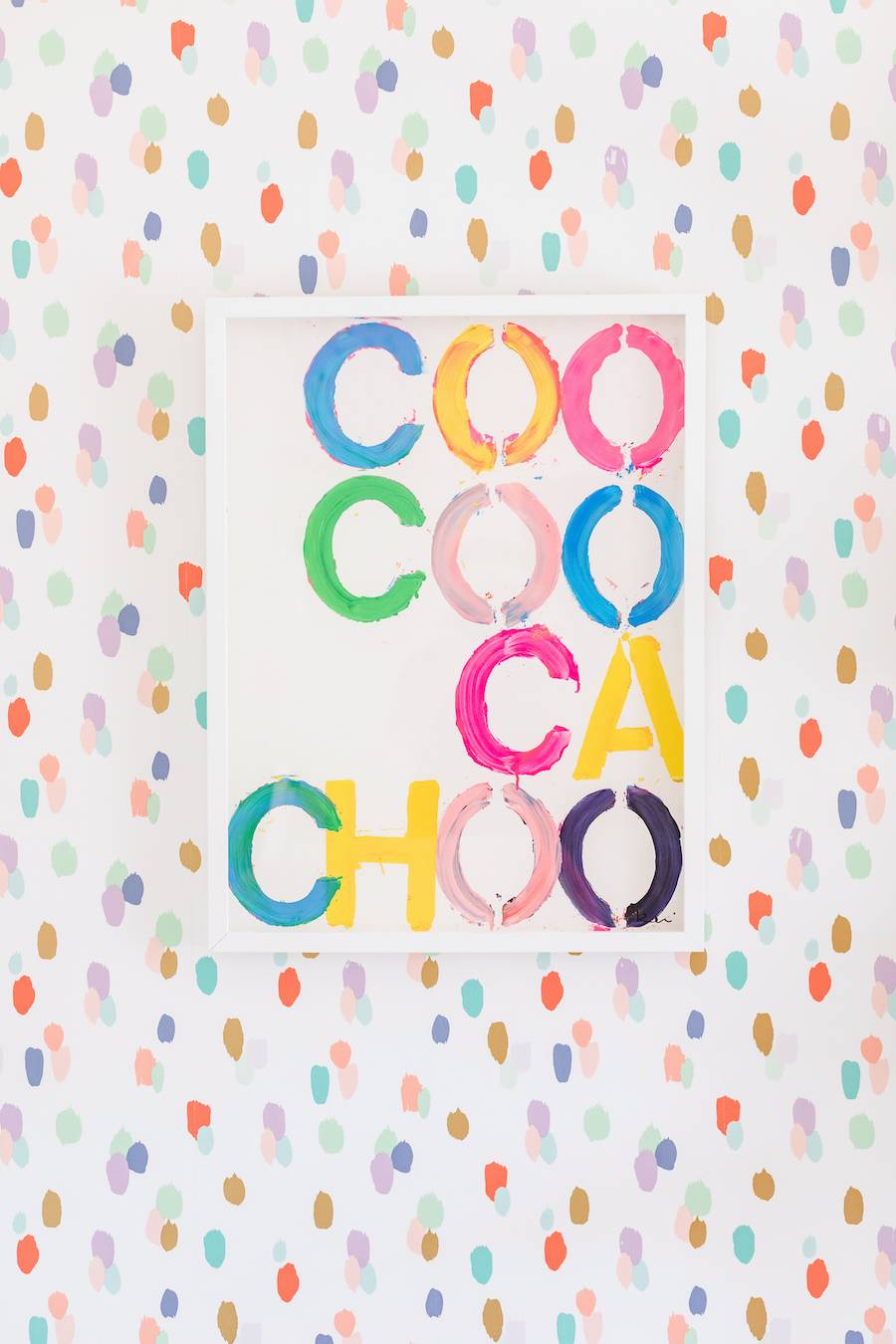 Coo Coo Ca Choo Wall Art | Colorful Hearts Wall Art
There are more photos of this nursery in my book, but I wanted to give you a peek since I just love how this room came out! The colorful wallpaper really makes the whole space, and it just feels happy when you walk in.
*This post may contain affiliate links, but don't worry, I only link items that I 100% recommend! You can view our Disclaimer here.