The following post was written for Project Nursery and the full article can be viewed here.
If there's one thing you learn after you have your first baby, it's that you don't need half of the stuff you bought or that you received as gifts. It's practically impossible to avoid because, well, baby stuff is just so darn cute! All your friends and family want to buy you things, give you advice on their favorite products and shower your baby with adorable gifts, clothes and nursery decor. It's inevitable, but it can also be frustrating, especially if you are short on storage or just prefer a more simple look in your nursery. Here are a few great ways to edit and simplify your nursery so it's not bursting at the seams.
Keep every receipt. It's hard for first-time moms to know what they want to keep before the baby comes. I will often have a design client who can't decide between two sets of bedding or isn't sure if she'll need a wipes warmer. If possible, go ahead and buy the items from a store that has a good return policy, see what works and then return what doesn't. Make sure to keep all your receipts and packaging until you know what you're going to hold on to.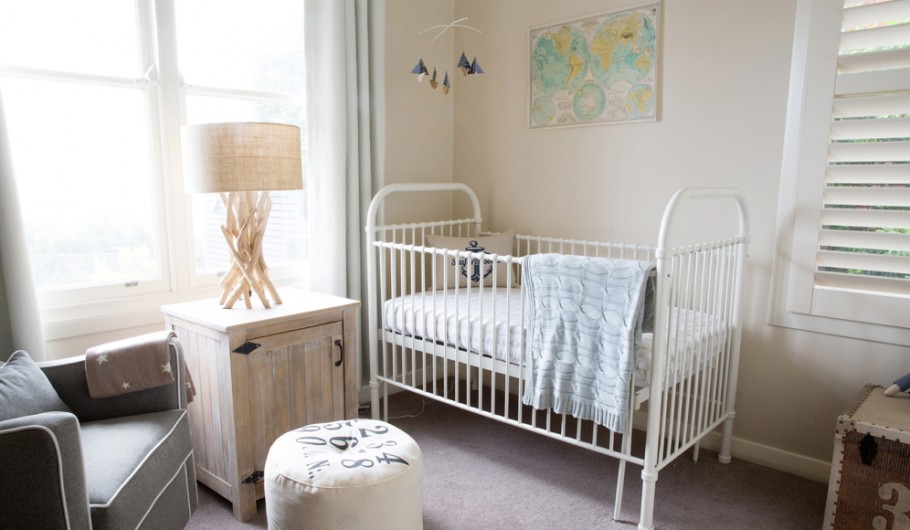 Store clothes and toys that are not age-appropriate. You will receive a lot of gifts, toys and clothes that are not quite right for your baby just yet. Store these items in the closet or elsewhere in your home so they are out of the way until you need them. After your baby outgrows things, either donate them or store them.
…Read the rest of this post on Project Nursery.