I've been working hard on sourcing new nursery wallpapers to put up in the online shop, and this swan wall mural pattern is one of my absolute favorites! As soon as I saw it, I knew it needed to be in the shop. Black is a color that isn't usually associated with nurseries, but over the past year or so, it's become much more popular. I've had a ton of clients ask for either black and white or black accents in a nursery this year alone.
The best part is that if you're still not ready to take the plunge with a super dark wallpaper like this one, it's also available in other colors. There's a gorgeous rose mauve, a bold teal blue, and a soft neutral grey. Take your pick!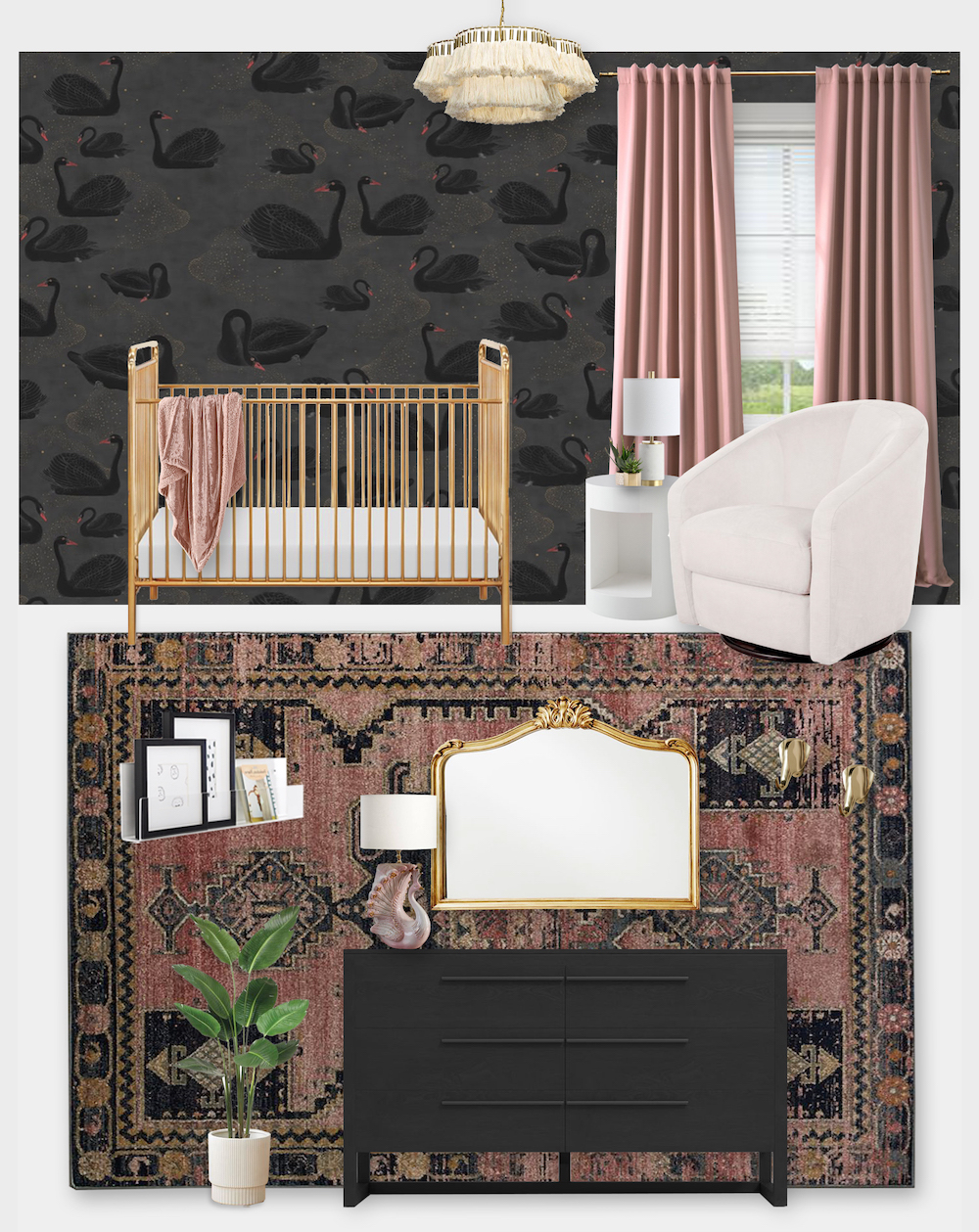 Black Swan Wall Mural | Gold Crib | Black Dresser | Mauve & Black Rug | Gold Wall Mirror | Vintage Swan Lamp | White Glider | Tassel Chandelier | Mauve Blackout Curtains
Because black is often tricky to visualize, especially in a nursery, I wanted to create a design board with some of my recommended products for this scheme. I love how this one came together!
When designing with black, it's important to balance the space with other lighter colors. Since the black swan wallpaper is used as an accent wall, the rest of the walls can be a light gray or white so the room doesn't feel super dark. I chose a black dresser, which I imagine would sit on a different wall, one that's painted a lighter color.
Here is the full pattern, and the other colors available: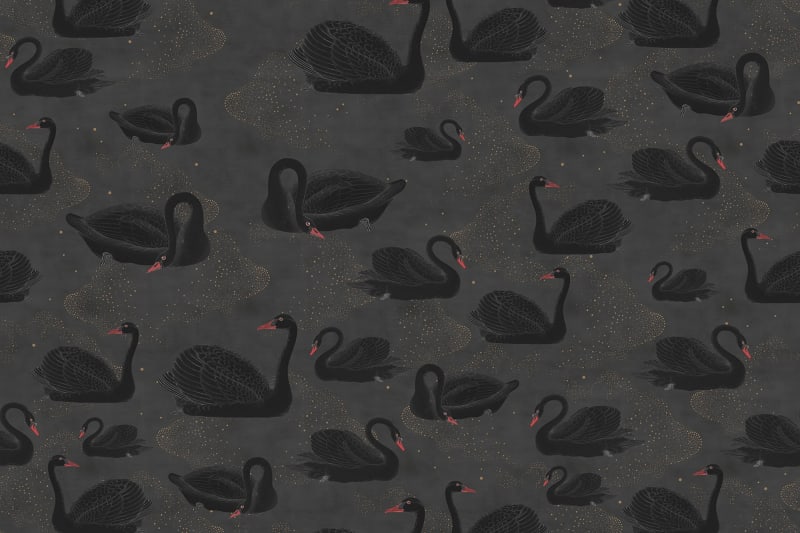 Black Swan Wall Mural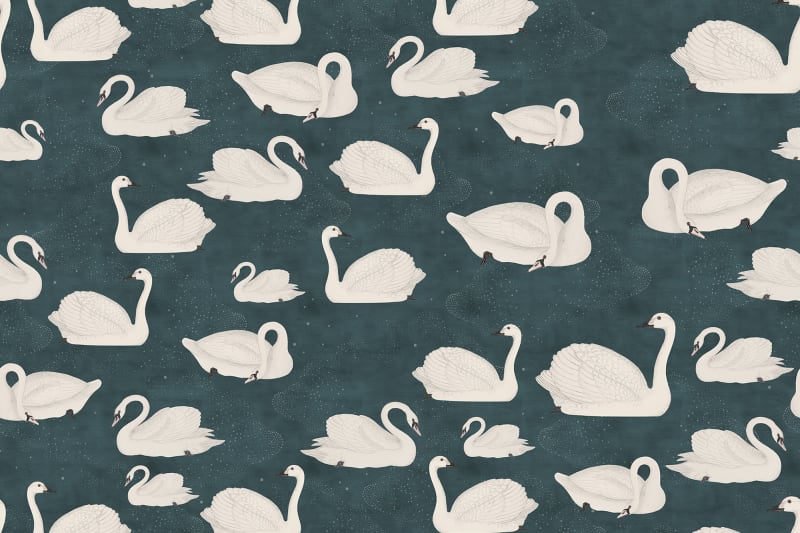 Teal Swan Wall Mural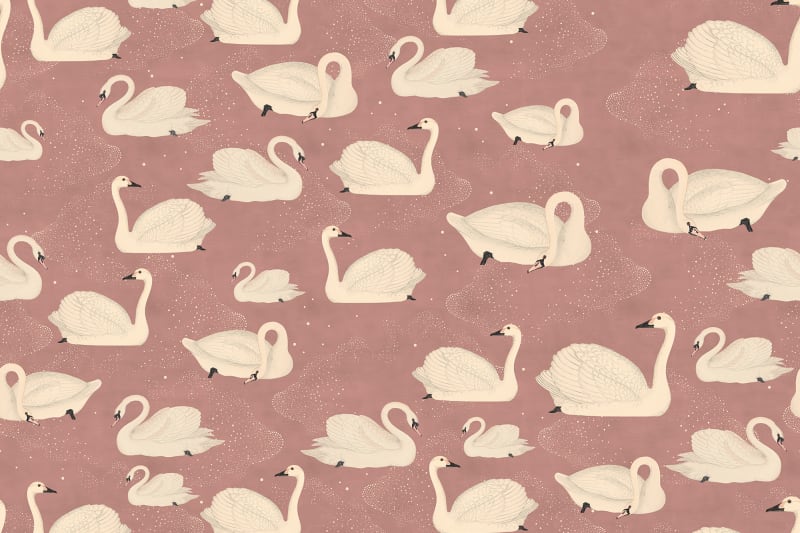 Mauve Pink Swan Mural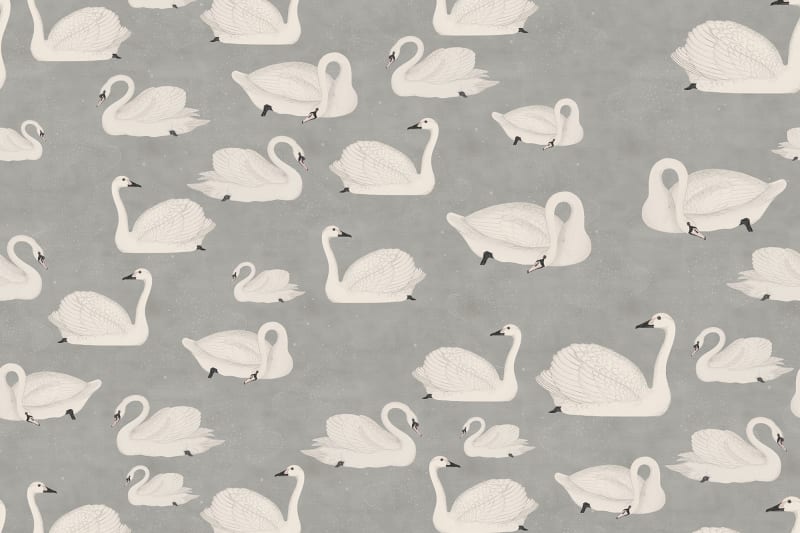 Neutral Grey Swan Wall Mural
Which color is your favorite?
*This post contains affiliate links, but don't worry, I only link products that I would 100% recommend!*
[et_bloom_inline optin_id=optin_10]