I love adding plants to a nursery design. It's rare that I create a design without including one on a bookcase or side table, and I always bring them with me to style photoshoots. Plants help to add life to a space and can also function as decor to bring in a pop of color! Also, due to the typically smaller scale of these pieces, they are often more budget friendly. If plants aren't your thing, try using these for keeping pencils and markers, clothespins, hair ties, etc. From farm animals to prehistoric creatures, you can find a variety of styles from your favorite retailers.
Animal themed planters are a particular favorite of mine because they also add a touch of whimsy, which just makes sense in a nursery. After scouring some of my go-to online sources, I've compiled a list of some of my favorite animal themed planters to share with you: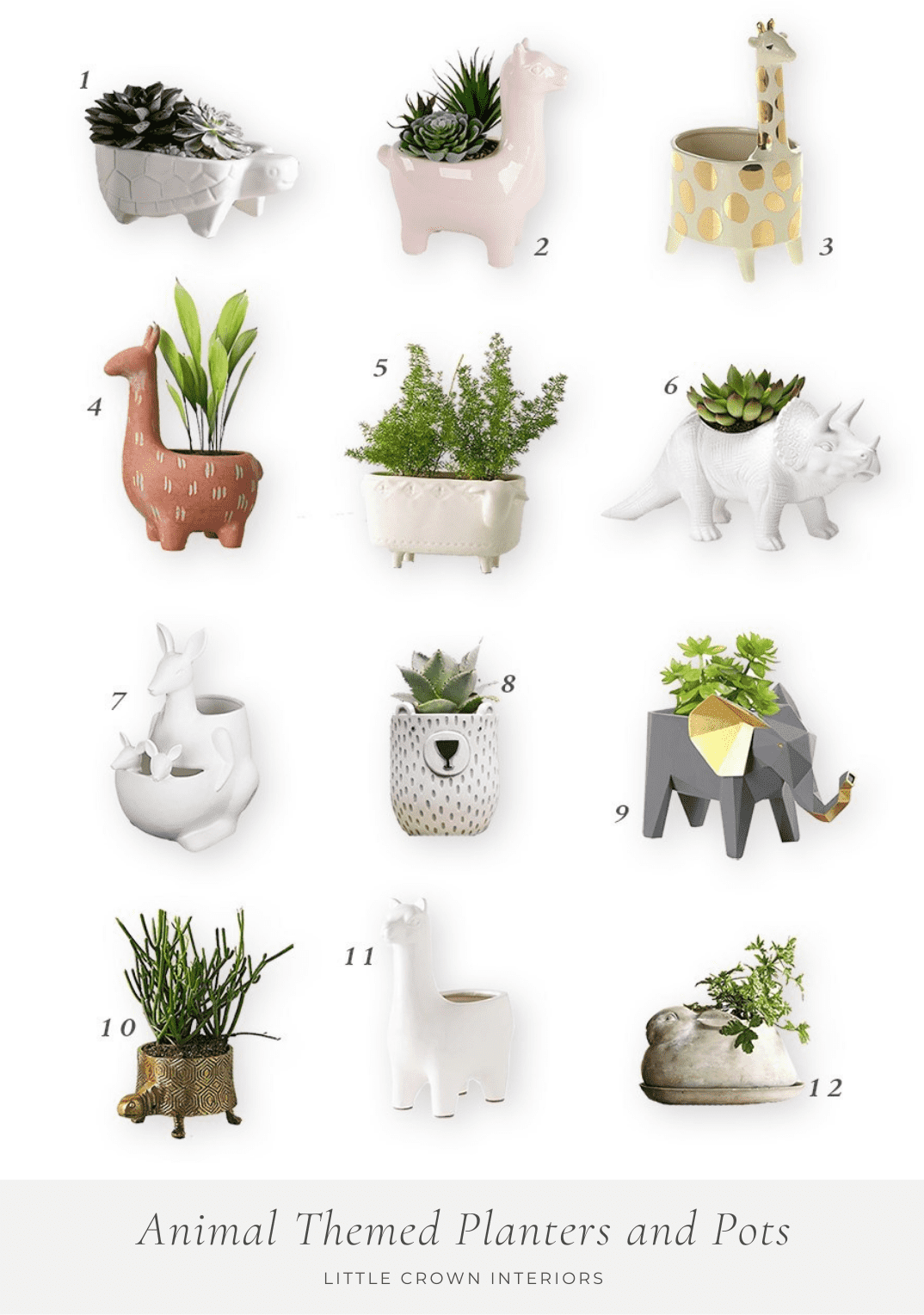 Ceramic Turtle Planter: I love the way the succulents form part of the turtle's shell. The white ceramic finish ensures this piece will work with any nursery design.
Blush Llama with Artificial Succulent: Many clients prefer to use artificial plant life in their nursery. For this reason, this planter is the perfect choice, and you don't have to worry about keeping the plant alive!
Graham the Giraffe Planter: I absolutely adore this giraffe planter. The touch of gold is perfect for tying into a nursery with gold metallics. With two sizes available these would also be cute in a pair as well.
Terra Cotta Llama Planter: For a more bohemian feel, this llama planter is perfect! The rust color pairs well with deep desert hues and the texture makes it feel warm and inviting.
Terra Cotta Sheep Planter: I really like the rough shape of this piece. Because of the larger size of this one you could even use it to store loose items on your changing table.
Dinosaur Planters: These dinosaur planters are super detailed! These would be really great in a set with some of the other dinosaurs.
Ceramic Kangaroo Planter: So confession—I actually bought this one for myself and I keep it in my dining room. I just think it's adorable!
Concrete Bear Planter: The handmade aspect of these planters make them extra special. This is one of several adorable animal planters offered by the same artist.
Geometric Elephant Planter: I really liked the geometric origami style of this elephant planter. The gold and gray color scheme makes this one a bit more statement. This line also offers several other safari animals such as a giraffe, lion, and rhino!
Turtle Planter: This simple brass planter feels more mature and sophisticated. The pattern on the turtle's shell adds just enough interest. This is a piece that will grow with baby as your space evolves into childhood and beyond.
Ceramic Llama Planter: This is a style of planter that I use often. I love the whimsy of llamas in a nursery design. You can check out a few examples below of how I work llama planters into a nursery design.
Cement Rabbit Planter: For a more vintage feel, this sweet rabbit planter is the perfect touch. The aged cement finish is soft and elegant. The added removable base is ideal for drainage indoors!
Wondering how I style animal planters in my nursery designs? Here are a few ideas. They both happen to be llama planters because, well, everyone loves llamas.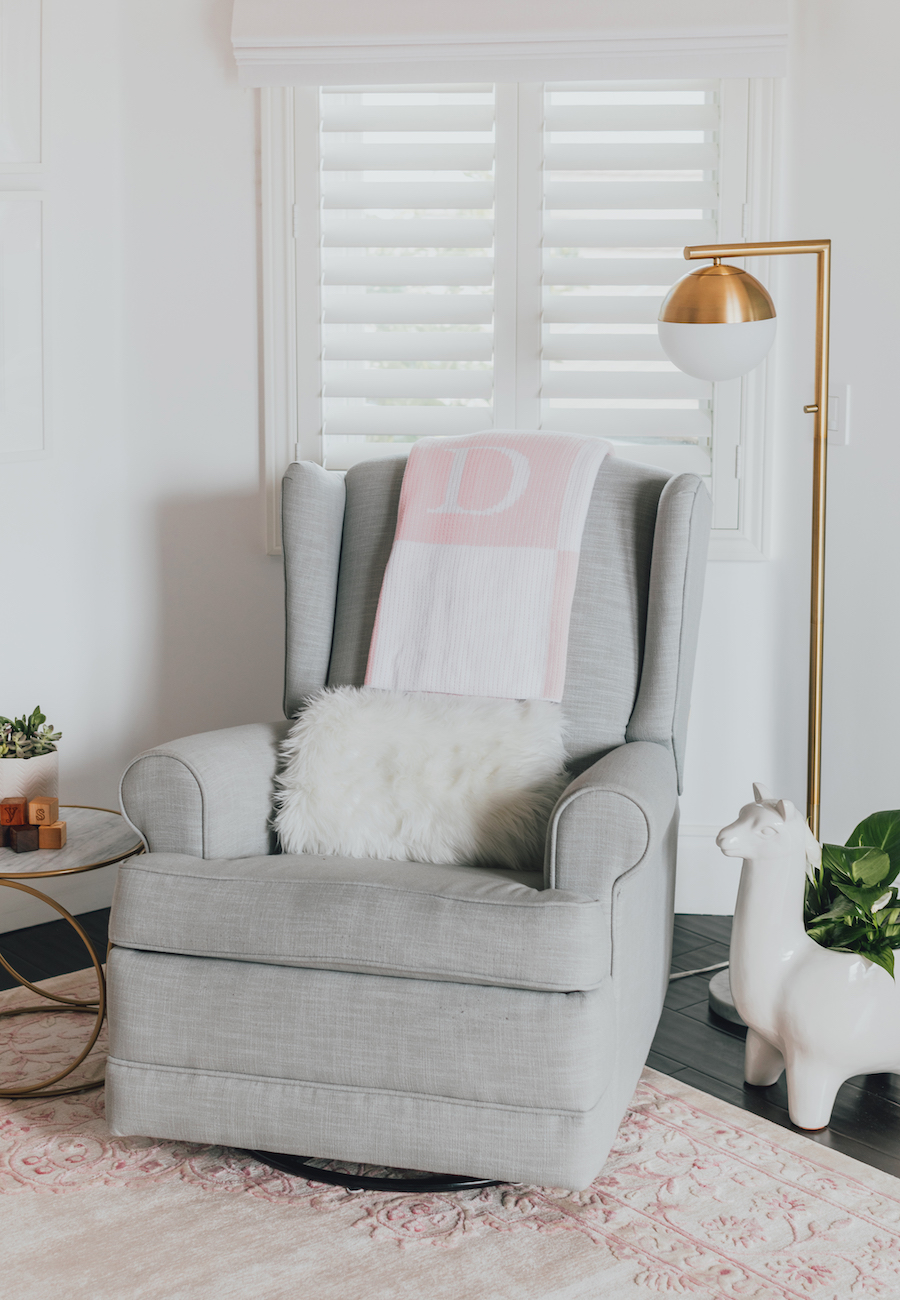 For this nursery, we wanted a floor plant that was a bit on the larger size. I chose this llama planter in the larger size (which I think is unavailable now), but they do still have the smaller size. I put a peace lily plant in it because they are easy to care for and look great.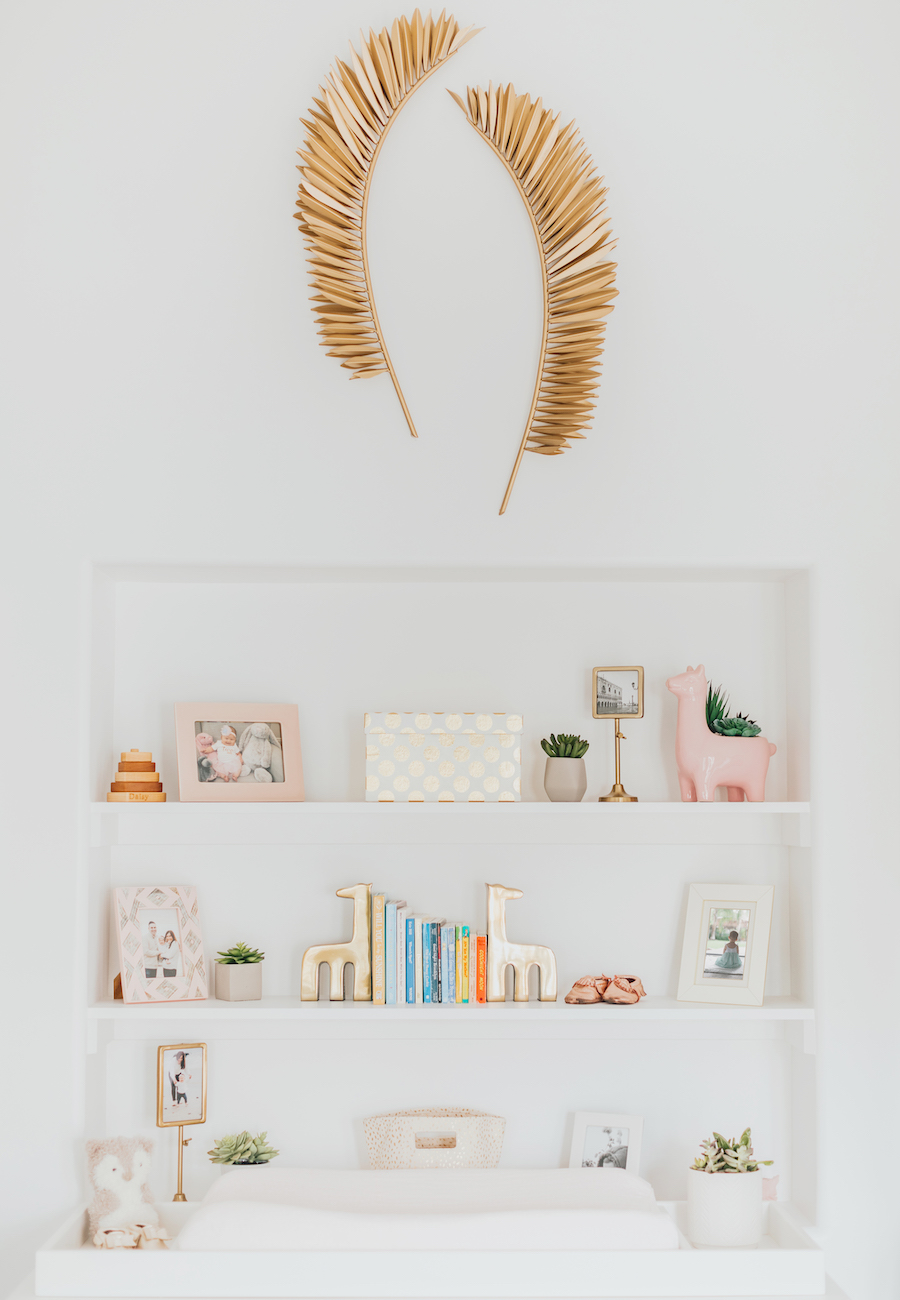 In this same nursery, we used the pink llama planter with the faux succulent on the bookcase. That way, we can have another accent but not another plant to worry about keeping alive. There are four other plants shown here, and only one of them is real. Mixing in an animal planter with other "regular" planters is also a great way to create balance.
Which animal planter is your favorite?
*This post may contain affiliate links, but don't worry, I only link items that I 100% recommend!*
[et_bloom_inline optin_id=optin_10]