Top 10 Nursery Essentials
Read on for all our nursery must-haves!
1
A Quality Crib
This may seem like a no-brainer, but all cribs are NOT created equal. It's important to get a good crib that's safe and will last. You may want to re-use the crib for future children, or convert it to a toddler bed. Either way, it needs to hold up well, be free of toxic chemicals (because your child may chew on it), and of course be stylish as well!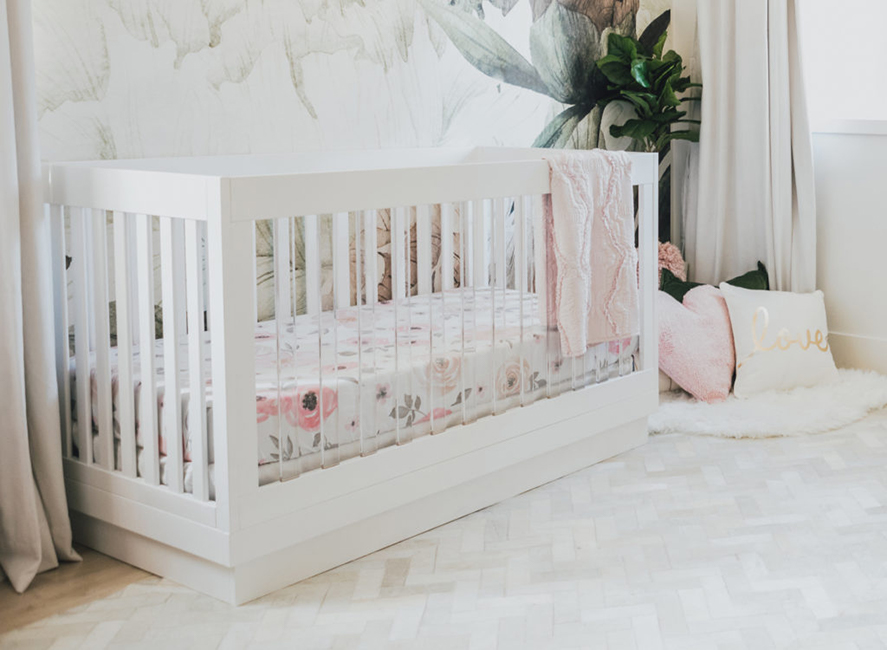 2
A Cozy Glider
Gliders and rockers come in a lot of shapes, sizes and styles. The key is to find a glider that's comfortable for you. It doesn't matter how beautiful it is if it's not comfortable for you to sit in at 2am, rocking or feeding or falling asleep in the nursery. As a designer, of course I think style is important as well, but in this case, comfort wins. You'll also want a glider that's made of a durable fabric that can be easily cleaned.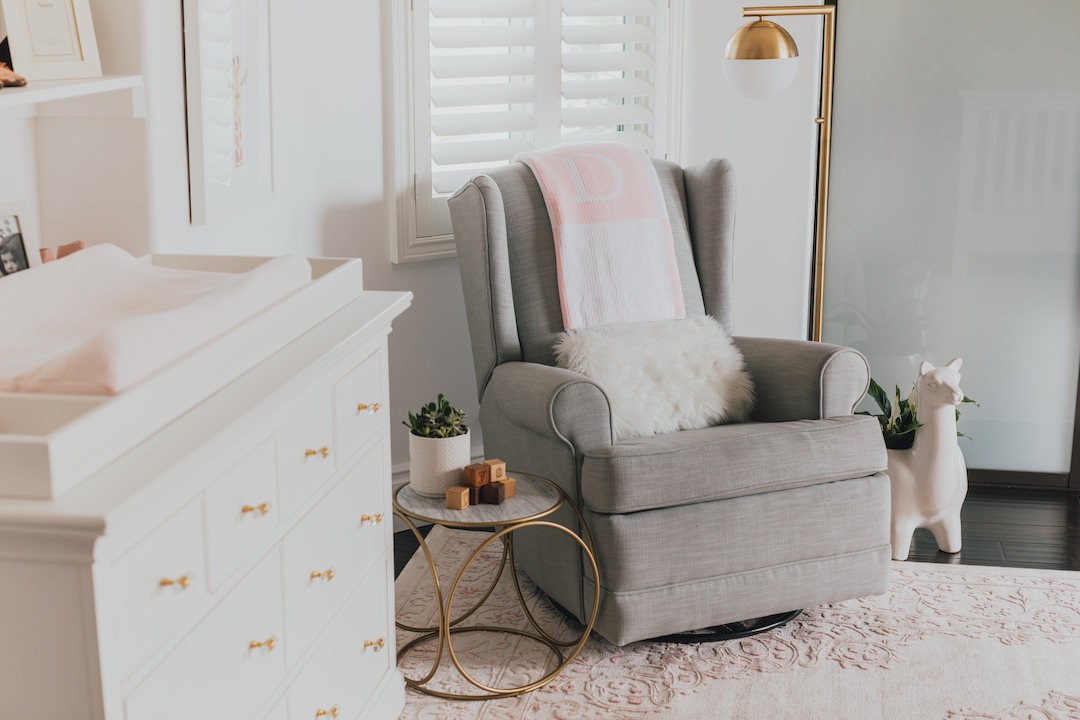 3
Blackout Curtains
Window treatments are one detail of the nursery that is often overlooked. They are typically the last item to be selected, oftentimes because they push the project over budget or seem frivolous. In actuality, curtains are one of the most important design choices that you can make for your baby's nursery. 
For info and tips on choosing and installing blackout curtains, see our Ultimate Guide to Blackout Curtains.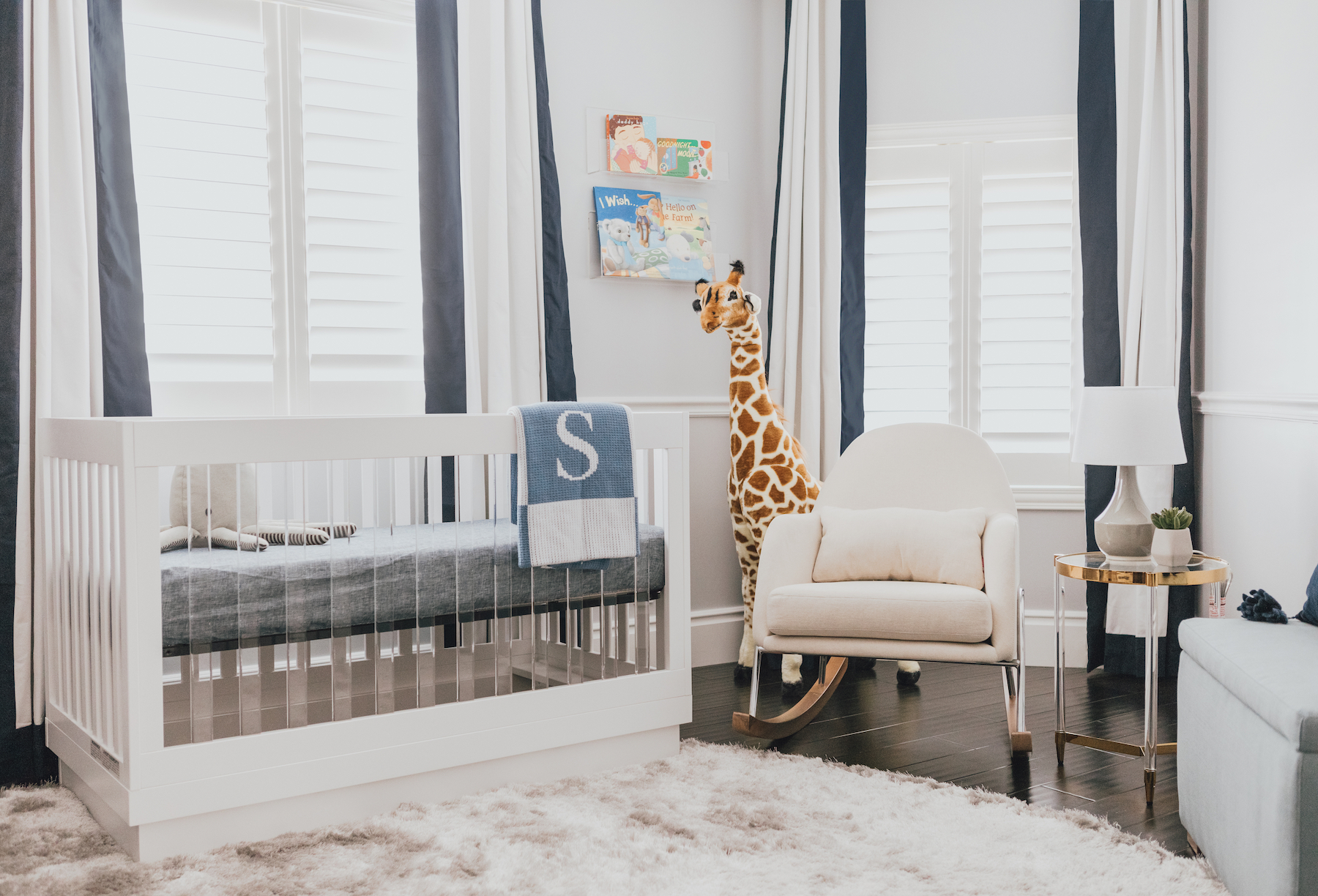 4
Open Storage
Storage is always a challenge in any nursery, but I always like to suggest an open storage piece in addition to the closet, bookcase or shelving. Open storage gives you an easy spot to quickly throw things like blankets, stuffed animals and toys without having to take the time to organize them. This can come in very handy!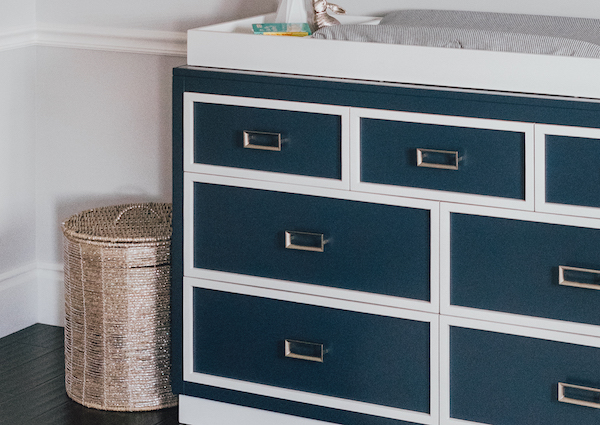 5
Wall Hooks
Wall hooks are such a simple thing to add to a nursery, and oftentimes get overlooked. It's always handy to have a spot near the door where you can quickly hang something, especially if you don't have a lot of surface space. They can also be used as a design element to pull the space together! I usually recommend getting 2 or 3 and hanging them in a small cluster together.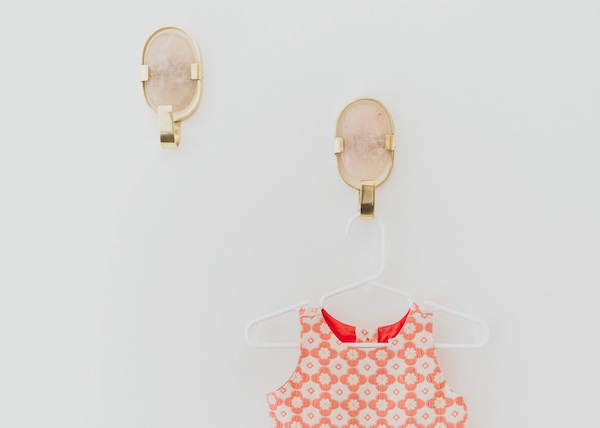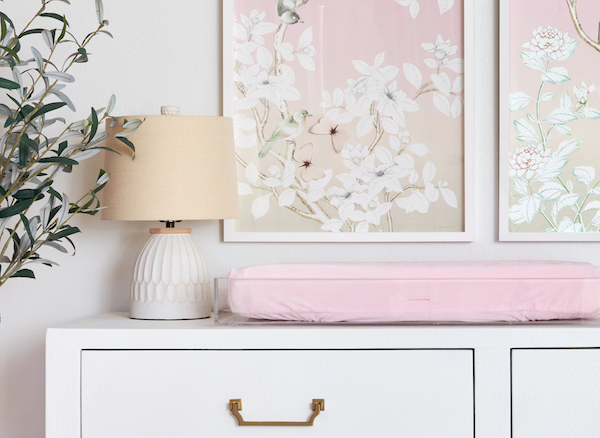 7
A Non-Toxic Crib Mattress
If there's one thing that I recommend going organic for in the nursery, it's the crib mattress. Your baby will spend many hours with their face very close to the mattress, and many commercial mattresses are made with vinyl, polyester and other materials that give off VOC's.
8
A Side Table
A nursery side table may seem like more of a decorative piece, but they function so well. Having a little spot to place a glass of water, your phone, or a book comes in very handy. Round side tables are usually best for a nursery since they don't have any shape edges, and finding one with a shelf or storage is a bonus!
9
Wall Shelves
Every nursery design needs wall shelves! Wall ledges or wall shelves won't give you a ton of storage, but most small nurseries don't have space for a large bookcase. Wall shelves will give you just enough extra storage to display some keepsakes or books while double-functioning as room decor.
10
A Bassinet
A bassinet isn't a typical "nursery" item, but it's something that is used so often in other rooms and oftentimes coordinated with the nursery. Whenever we design a nursery, we always ask about the bassinet because it's often used before the nursery. Look for a bassinet that's safe and well rated, and bonus points for one on wheels!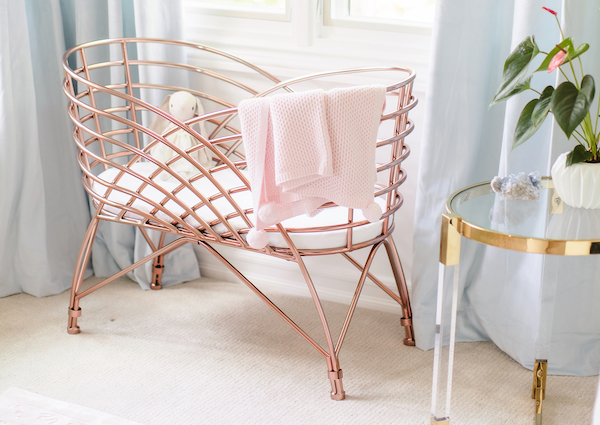 Want a gorgeous nursery design of your own?
*This page contains affiliate links, but don't worry, we only link items that we 100% recommend!*