One of the bigger nursery furniture trends to come out of the last 2 years has been the all-stages crib. Most cribs are convertible in some way (usually they convert to a toddler bed), but an all stages crib gets you even more milage. They typically start from a smaller size, like a bassinet, and go up to a toddler size or junior size.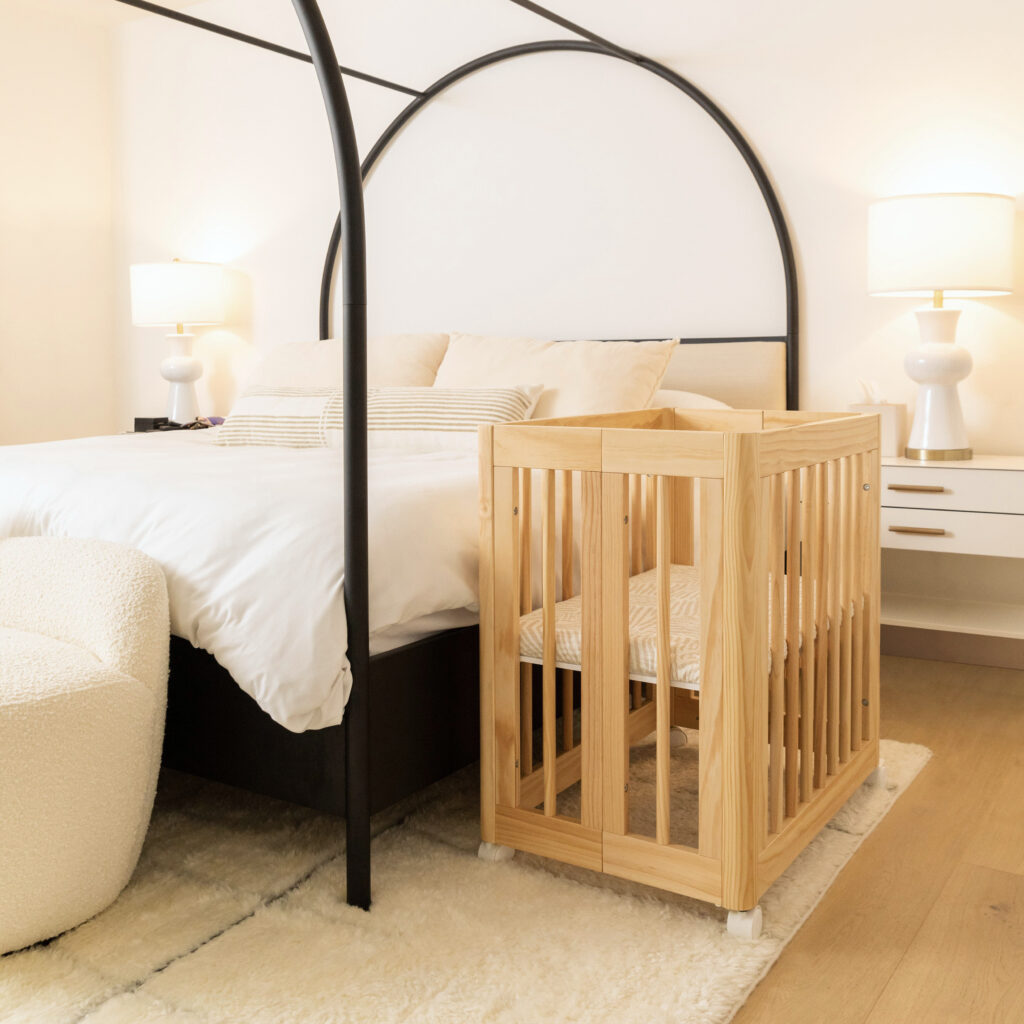 Some babies grow to love their routine and sleep environments. The transition to a bigger bed can be much smoother by only adjusting their crib rather than changing the entire bed. You might even get to keep your toddler's sleeping routine a little longer (major win).
These all-stages cribs are also an amazing option for small nurseries because you can make use of the smaller size in the beginning. If you're planning on keeping your little one in your bedroom for those first months, that first bassinet size may be the perfect fit for your family. Over the years, we have found a few companies that have mastered the all-stages crib category. See our favorites below!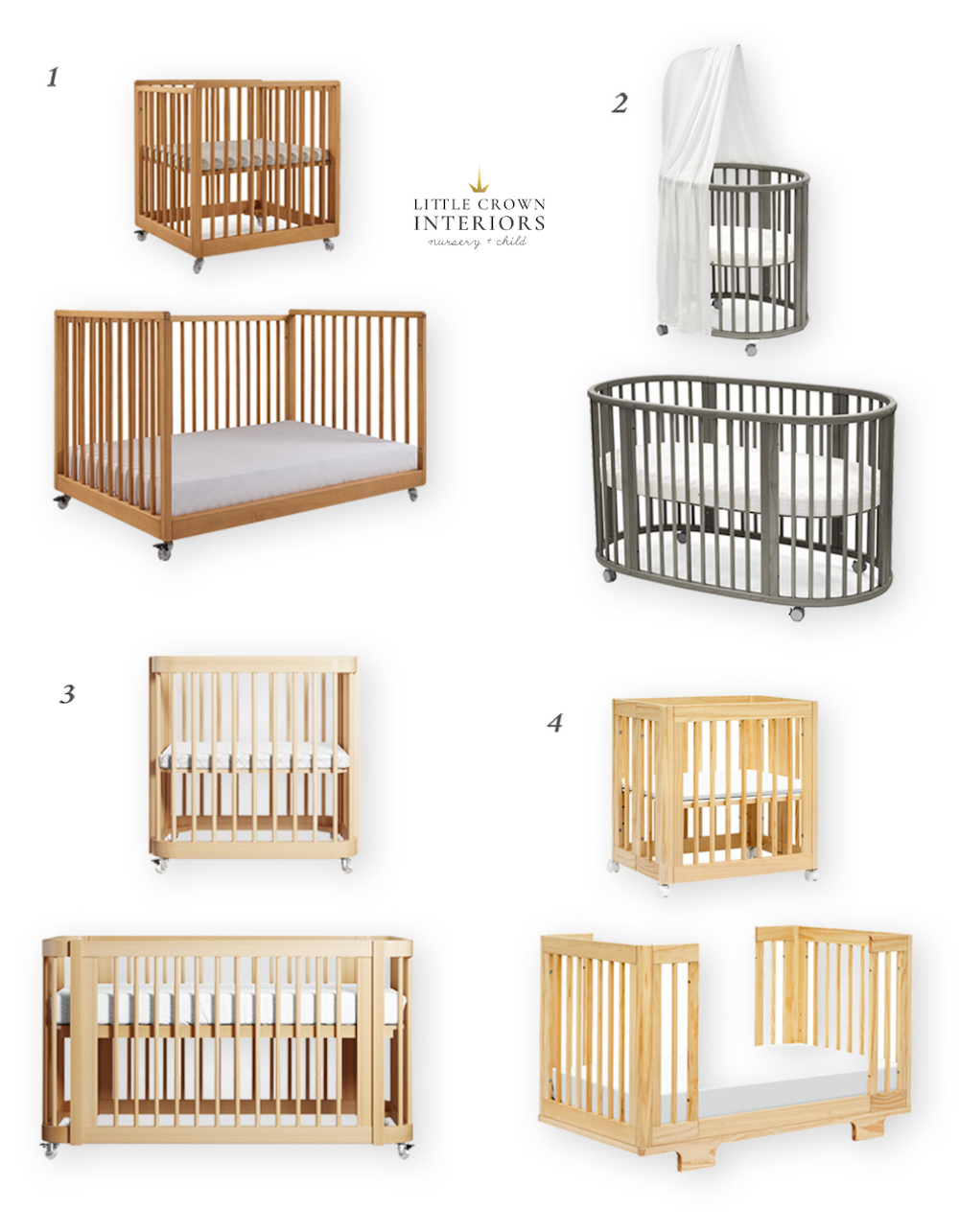 1. Cali Wood All-Stages Crib: This hazelnut colored, mid toned wood crib checks the boxes for both functionality and sleek design. It has a modern, minimalist feel and can be set up with lockable wheels or placed directly on the floor. This company uses sustainable harvested Brazilian wood, and we got to see it in person at this year's trade show. It's a gorgeous piece!
2. Sleepi Oval All-Stages Crib: This crib was arguably the first in its category. It's been around since I started in the industry! In an oval design with organic curves, no sharp corners and grows with your baby in a sleek and effortless way. This crib has lockable swivel wheels and the base is adjustable so you can ensure safe sleep after your baby starts to roll and push to stand. This one is perfect for small spaces! It comes in three colorways: Hazy Gray, White and Natural Wood. The biggest bonus about this crib is that because of its oval shape, it fits through a standard doorway (most other cribs do not).
3. Wave Wood All-Stages Crib: The Wave crib is the most loved crib by Nestig (you've probably seen it on Instagram). It effortlessly transitions from mini crib, to full size crib, and finally to an adorable low toddler bed. It has a curved design with no sharp corners and is also available in white. You may recognize this mini crib from our peaceful Blue Board and Batten Nursery design.
4. Yuzu Wood All-Stages Crib: This is one of the newer models on the market and I was lucky enough to see it before it even came out. The Yuzu Crib from Babyletto has eight different conversions! That allows you to choose between a bassinet, midi crib, midi toddler bed, midi daybed, full-size crib, full toddler bed, full daybed, and junior bed. That makes this crib suitable from birth to about 5 years old. This crib is GREENGUARD GOLD certified and made with sustainably sourced pine wood. It comes in several colors as well.
A good tip when crib shopping is to double check your measurements to make sure your crib fits in the space you intend. This is extra important if you plan on moving your mini crib between rooms. Be sure to check mattress sizes as well! We recommend buying all the conversion kits right away. Should there be any changes to the design you will already have your conversion kit handy.
One last thing to keep in mind is that you will need space to store the extra parts while you're using the smaller versions of any of these cribs.
*This post may contain affiliate links, but don't worry, I only link items that I 100% recommend! You can view our Disclaimer here.