Choosing the right color palette for your nursery is a big decision. There are a ton of different trends and combinations beyond the traditional gender-themed palettes (you know the ones—pink and blue). One combination that I have been getting so many requests for lately is black and white. I remember just a few years ago when black was still a bit scary for many people, but now so many clients request it!
The great thing about this combination is that you can easily play around with how dark or light you want the final space to be. For a more dramatic look, add in more black elements. For a lighter and more neutral space, choose a majority of bright white pieces or mix in some natural wood tones. It's really fun to play around with this balance and to tweak the design as you go along! I've pulled together a few of my favorite black nursery decor pieces below. These bold and dramatic elements are sure to make an impact!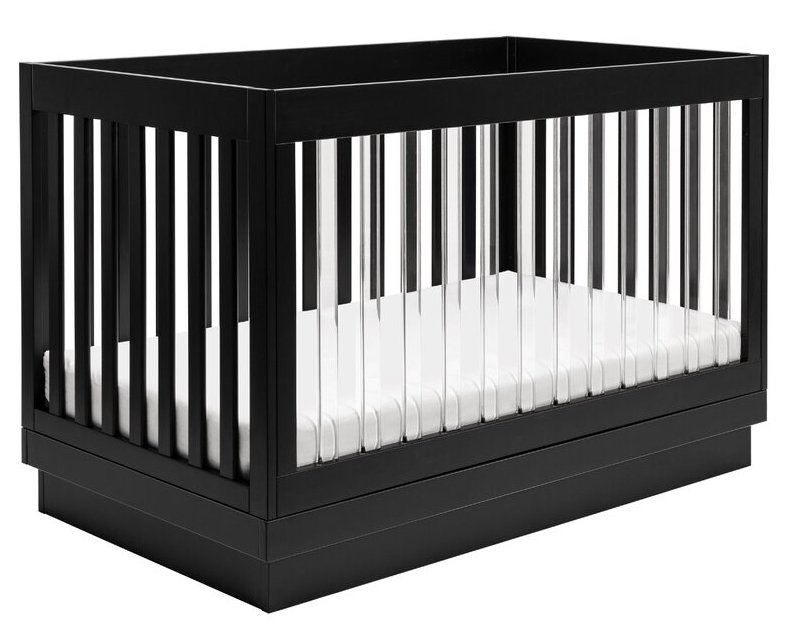 I've used this crib a TON in white. It's one of my favorites because it's gorgeous, good quality and a decent price. But did you know the Harlow crib comes in black too? So many of my clients ask for acrylic cribs, so having a black options is really fun. I'm working on two nurseries right now with this beauty!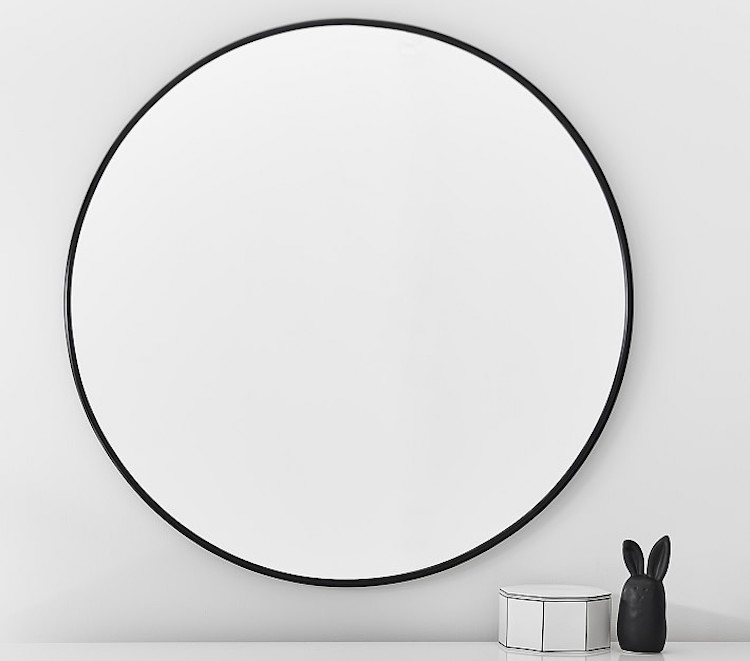 Round infinity style mirrors remain a go-to of mine. They work so well to add curvature to the nursery and mirrors are always great to help open up a space. The nursery typically has many boxy shapes such as the dresser and crib, so this black metal mirror is the perfect piece to balance these lines out. It's super clean and modern too, but would fit into a bohemian nursery or even a Scandinavian inspired space.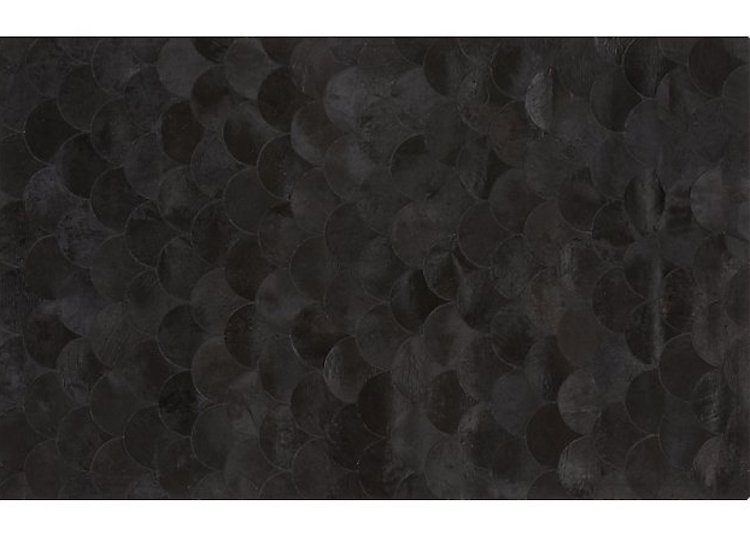 If you are worried about the durability of a delicate light colored rug, this piece is perfect for you. The hide of this scallop rug makes it especially durable! The pattern adds tons of dimension and really makes this piece feel one-of-a-kind. I used a scallop rug in another nursery design in a light off-white color and it really looked beautiful. I would love to use a similar rug in black!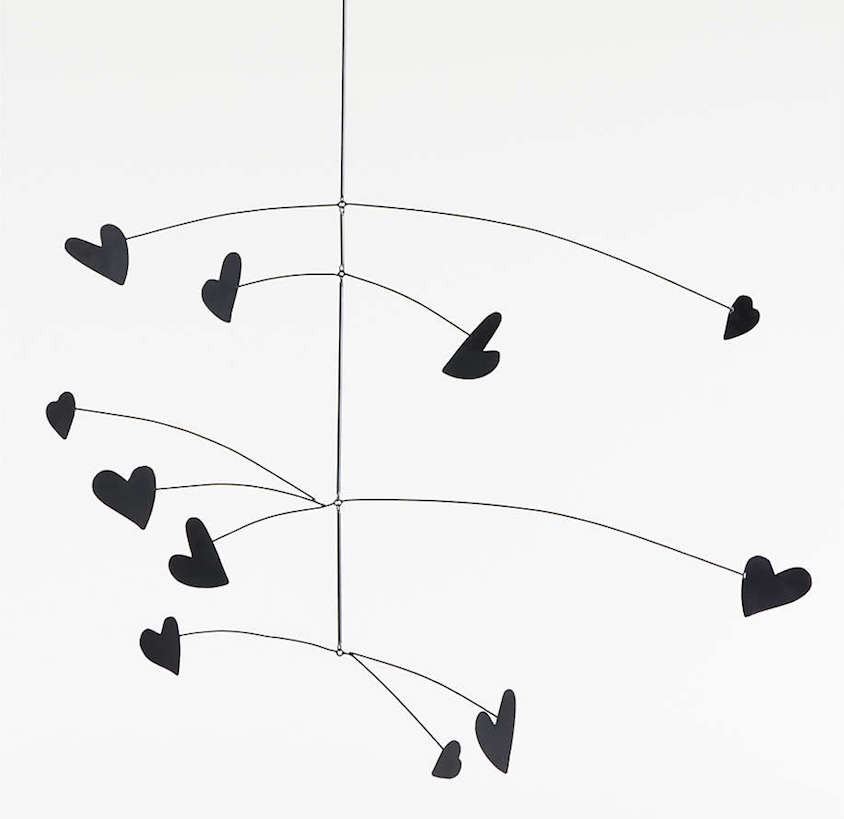 I am a sucker for a cute, whimsical mobile. This is a great spot to add in personality and to nod to a nursery theme! This black heart mobile is from the amazing new collection by Leanne Ford for Crate & Kids. If you haven't looked through that whole line, you definitely should!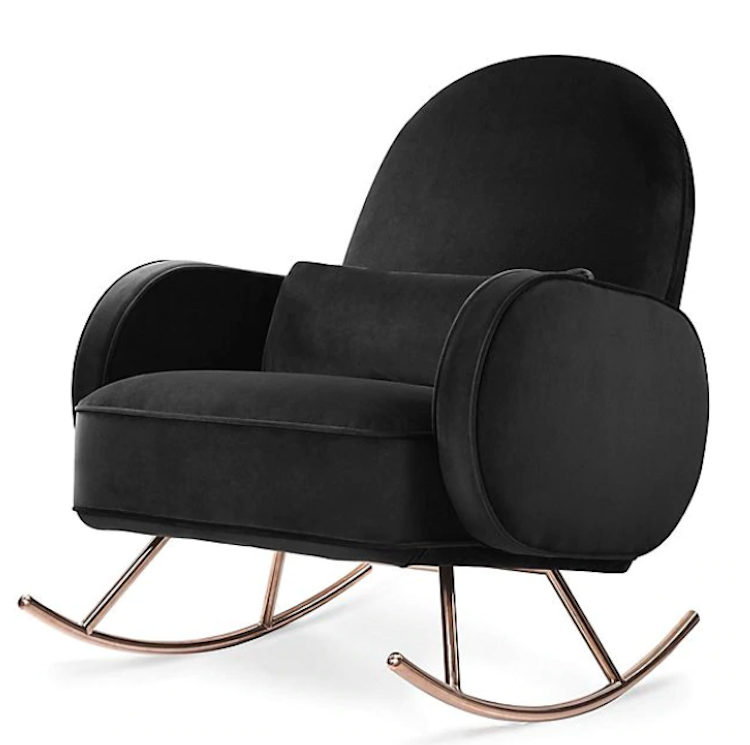 It's time for another favorite of mine! The Nursery Works Compass Rocker is gorgeous in any color (you may have seen this one on my list of my favorite rocking chairs for the nursery.) The softness of the velvet helps to balance out the dark black color. And yes, the legs are rose gold. It's just stunning.
I like to mix monochromatic elements with a raw bohemian style to lighten up the look in a nursery. This striped flat weave rug lends perfectly to this idea. The thinner stripes make this stripe pattern much more subtle. I love the idea of this rug with a natural wood crib and lots of white and neutral textures.
I recently revealed this black and white gender neutral nursery design that I created for a client that works around a monochromatic color scheme. The reason this design was so successful was that we chose to incorperate light wood tones to balance out the high contrast of the black and white pairing.
See? Black nursery decor doesn't have to be scary.
*This post contains affiliate links, but don't worry, I only link products that I would 100% recommend!*
[et_bloom_inline optin_id=optin_10]