I'm so excited to share some new nursery wall murals and wallpapers that are now live in the shop! I've spent a lot of time going through what seems like thousands of options to curate my favorite ones to offer to you all. Floral wallpaper has been popular for several years now, and I'm happy to say that it looks like it will be around for a while. Some trends are so timeless that they don't feel "trendy". Here are the new floral wallpaper patterns in the shop: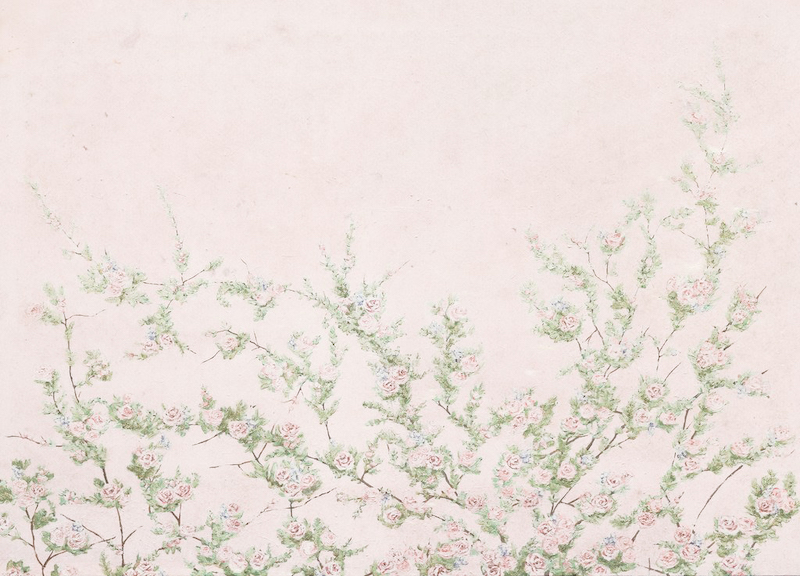 Pink Floral Vines Wall Mural
If you've been reading my blog, you may have seen the Pink Floral Vines Mural before in another post where I revealed a nursery design rendering that we used it for. It's so pretty in person! It has a hand-painted look and is so soft. It's not a bright baby pink, but a very subtle pink so it doesn't overwhelm the space.
Sage Botanical Wallpaper
I love this botanical pattern so much. The closeup view is gorgeous—it has a watercolor look with lots of different shades of sage greens and even some blue and lavender in there. The neutral background is great because it can be used along with lots of different types of color schemes (and greenery is always considered a neutral in my option).
Dark Floral Wall Mural
I have been obsessed with dark florals for as long as I can remember. They remind me of Renaissance artwork that always managed to capture how rich and complex flowers really are. This dark floral wall mural is definitely a statement! Up-close, it has a hand painted look and there are so many beautiful colors.
Neutral Leaves Wall Mural
OK, so this one isn't really a floral, but I think it counts! I fell in love with this pattern as soon as I saw it. The neutral nursery trend is still going strong, and I can see this looking absolutely amazing behind a crib. The leaf pattern is large-scale, but the design is soft and breezy, even though it has a darker tone in the bottom corner. I'm dying for somebody to purchase this one and send me a photo of it in their nursery!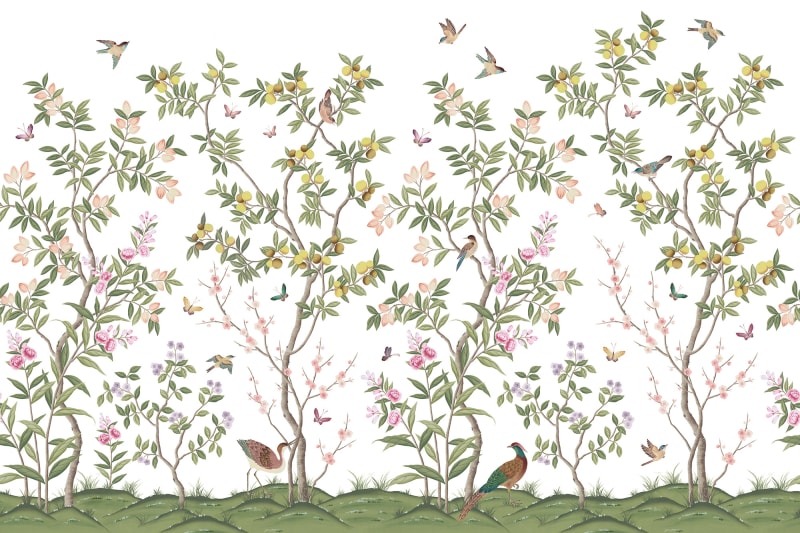 White Chinoiserie Wall Mural
Chinoiserie florals are classic. They have been around for a very long time and were made popular by famous textile company de Gournay. I love the idea of a Chinoiserie wall mural in a nursery, especially in a more traditional design. The little bird and butterfly accents really add a magical and whimsical element to this design.
The best thing about all of these nursery wall murals is that they are completely customizable when it comes to size, and we can even do custom color on some of them.