I love finding nursery decor that has a fun whimsical element while maintaining a sophisticated feel. Designing with a very subtle theme instead of going overboard is a great way to create a space that will grow with your baby and will feel more sophisticated. That said, I love a good statement piece that may have a theme even if we're not carrying the motif throughout all of the elements of the design. A great item for adding this bit of flare is a bookcase. There are some adorable options on the market right now that play to a variety of different styles. Why not let one of these inspire your nursery look? Here are a few of my favorites!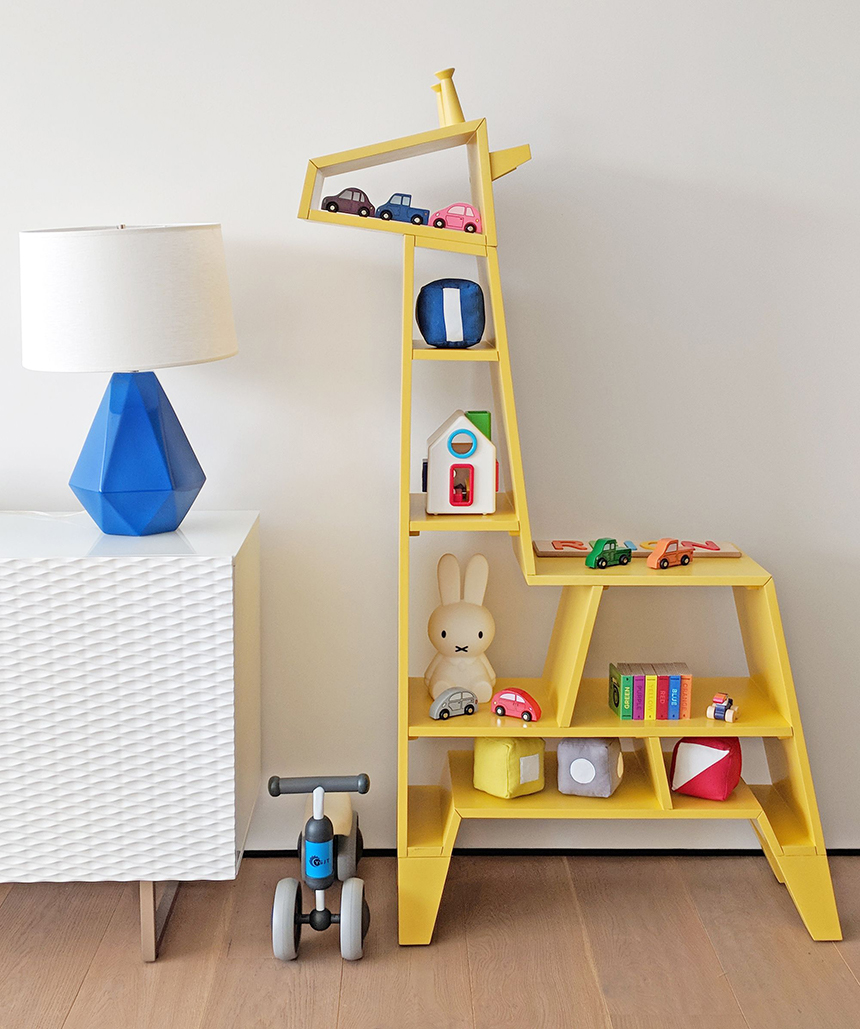 Animal styled elements are always a great choice for nurseries. Giraffes often seem to find a place within my safari themed looks. This giraffe bookcase is actually a piece that I used in a design I completed for a playroom in Los Angeles. The playroom itself doesn't have a theme at all, but because we wanted it to feel fun and playful, the giraffe bookcase works great. It also adds a bright pop of yellow, which is a color used in moderation throughout the space.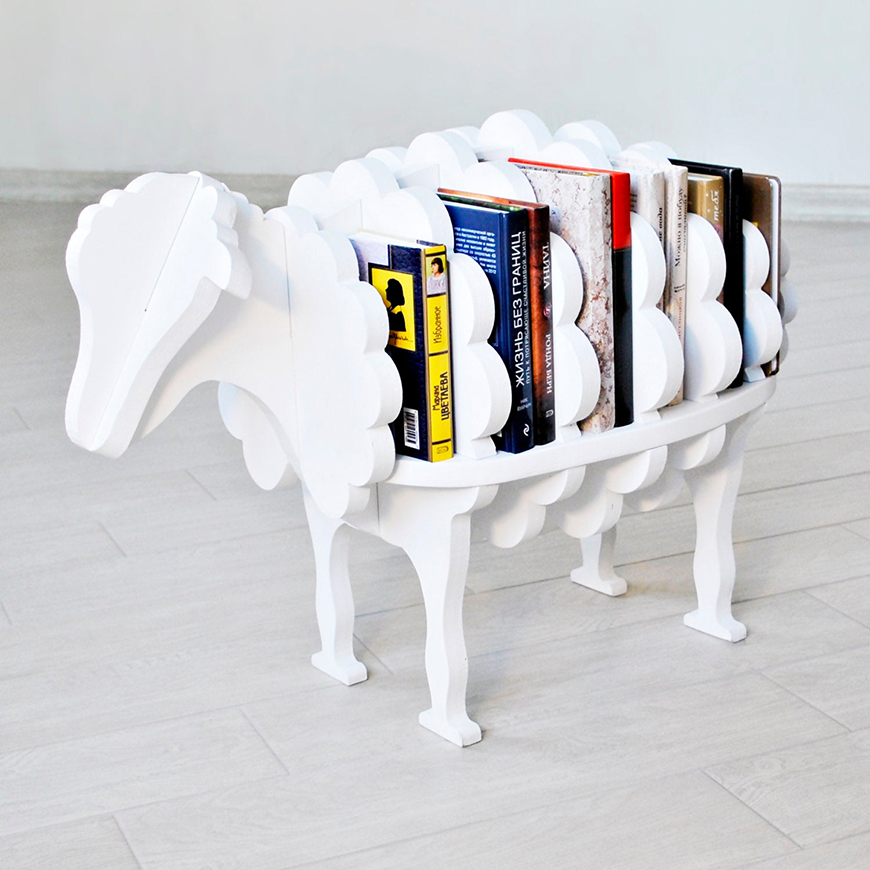 I absolutely loved the sweet nature of this sheep bookshelf. I came across this on Etsy while looking for something else for a client and bookmarked it. I just loved the creativity of the design! I like choosing furniture pieces that are at a child-friendly height as well—this allows baby to be more hands on, and the piece can promote an interactive learning experience. I can see this shelf as the basis for a floor reading nook paired with a soft faux fur rug. Since this is a handmade shelf, a variety of color options can be requested (good 'ol Etsy).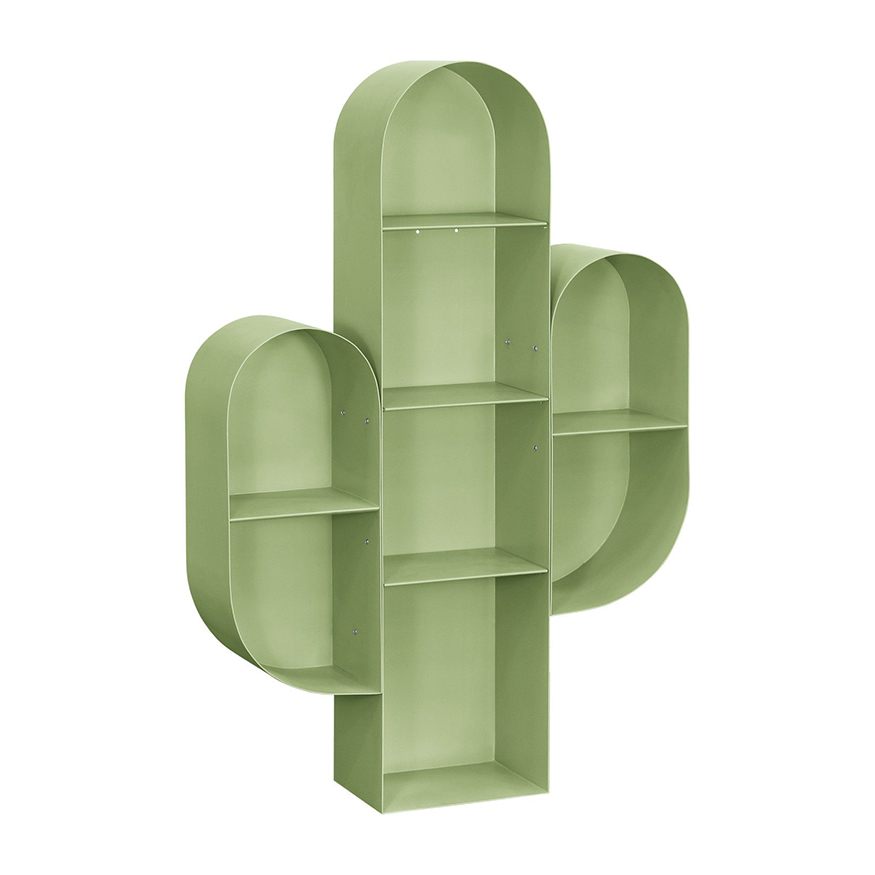 This cactus bookcase would be the perfect addition to a southwestern themed nursery. This is a piece that feels a bit more mature and could easily work with a room that would carry your baby through to big kid years. The soft color is one that will work beautifully alongside a variety of different palettes. The steel structure makes this piece durable while the soft edges and wall mounting kit ensure baby will be safe. Not going to lie, I low-key want this for myself.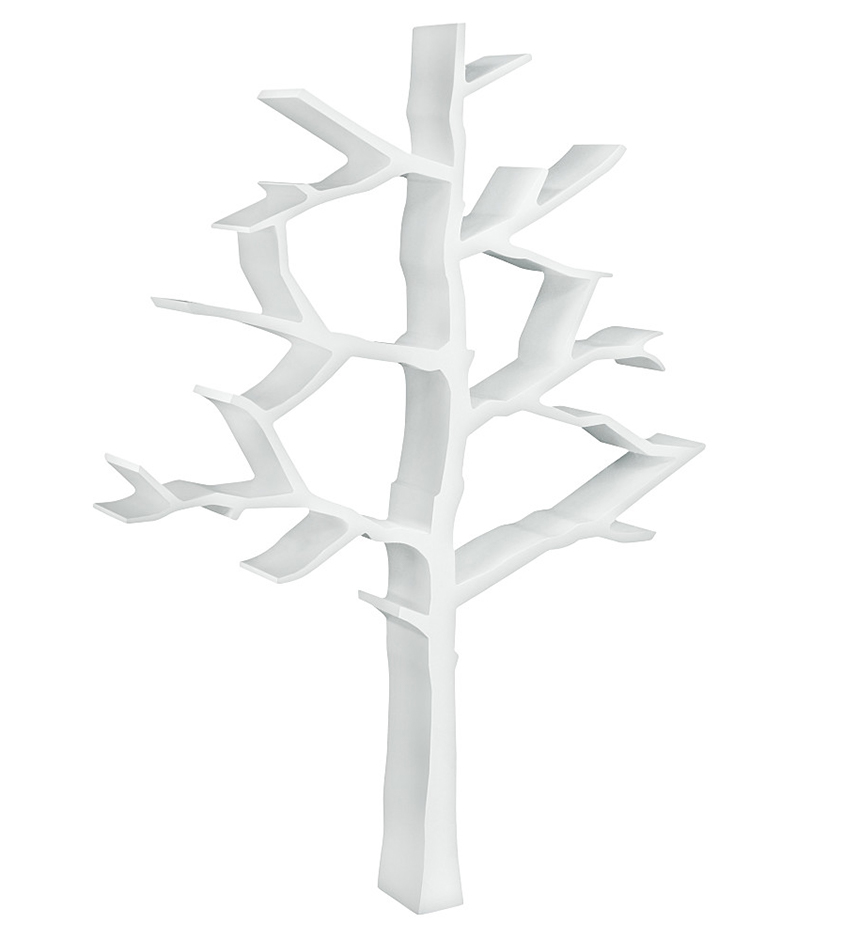 This modern tree bookcase is one of the first non-conventional bookshelves to gain popularity. I've used it numerous times over the years in all types of spaces, and it always looks so chic. This is definitely more of an investment item, but because the style of it feels much more mature, it could easily take your baby through childhood years. The asymmetry of the branches gives this bookcase a more organic feel which lends perfectly to its earthy nature. I used the same piece in sage green in a nursery I just finished a few weeks ago—keep an eye out for that one!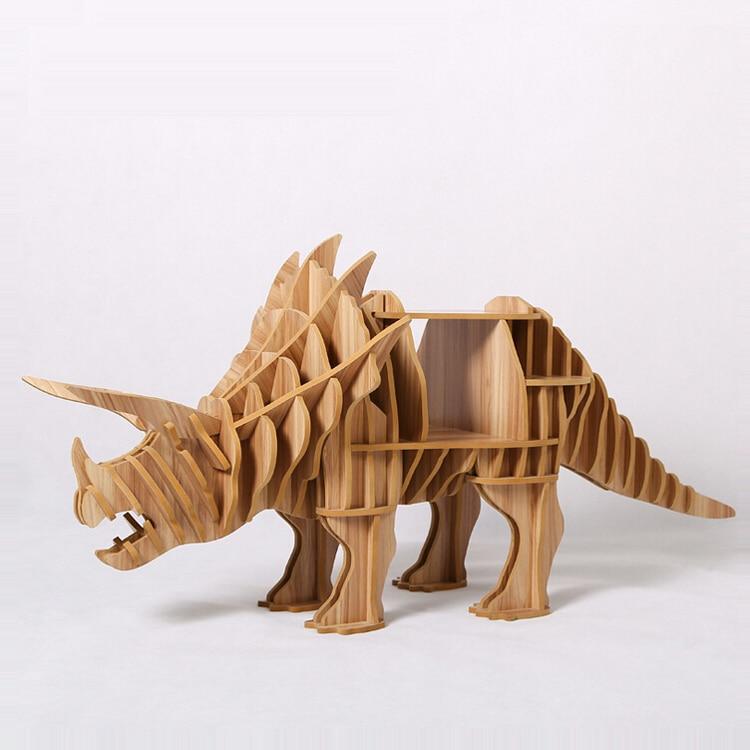 If you didn't notice from my 2019 Holiday Gift Guide, wood toys are very much in this year! I loved this wooden triceratops shelf because it acts as a toy as well as a storage piece. At 65" wide, this dino makes a dramatic impact on a nursery or playroom. The crevices and platforms of the structure are great for creative play time. You do have to get a little crafty as the shelf is sent disassembled, but piecing this one together is part of the fun! The set is also available in a variety of colors and finishes.
Be on the lookout over the next several months for more whimsical bookcase styles—I foresee this trend only gaining popularity! There is something special about a piece that provides so much personality while still serving as functional element. What one-of-a-kind bookcases have you come across lately?
*This post contains affiliate links, but don't worry, I only link products that I would 100% recommend!*
[et_bloom_inline optin_id=optin_10]