I was recently working on a nursery design for a client, and we did a little work in her toddler-aged daughter's room as well. Her daughter loved butterflies, but we didn't want to overwhelm the space with too much. I opted for some simple and very sophisticated butterfly art pieces, and only 2 of them, paired with some other complimentary artwork. When designed thoughtfully, a subtle play on the aesthetic can make just as much of an impact on the overall design.
In my search for pieces, I came across some absolutely stunning butterfly themed decor. There are so many tasteful options for more traditional themes. I look for pieces that still carry a sense of sophistication with just a touch of whimsy to elevate rather than cheapen the feel of the space. More juvenile accents can always be brought in with toys, books, etc. I wanted to share some of the sophisticated butterfly pieces with you since they are such a great example of how to create a themed less-is-more approach.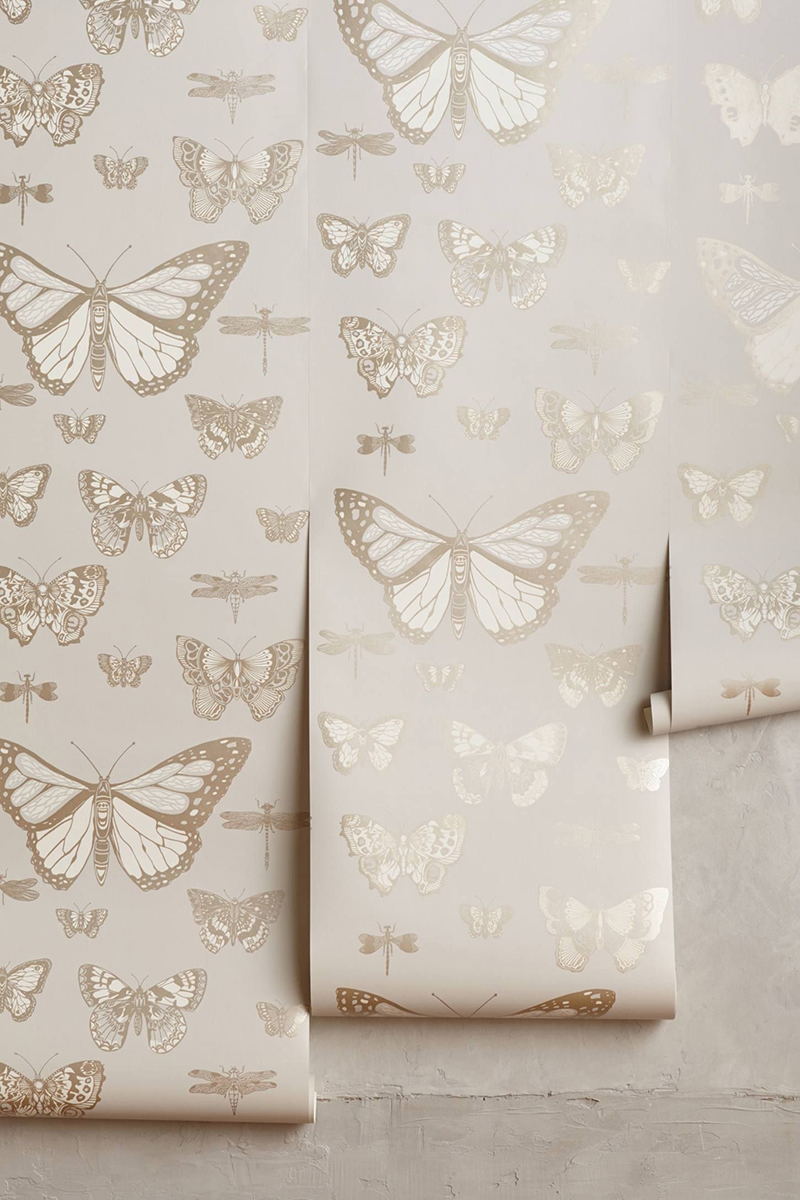 Wallpaper is always a great choice for introducing a style or pattern into a space (so long as you think you will love it longer-term). You can easily dictate the amount of pattern by choosing to paper one wall only. This Butterfly wallpaper is a great example of suggesting without overpowering. The neutral color palette helps to play down the pattern and promotes a more refined aesthetic. This paper would pair beautifully with a neutral and gold color palette!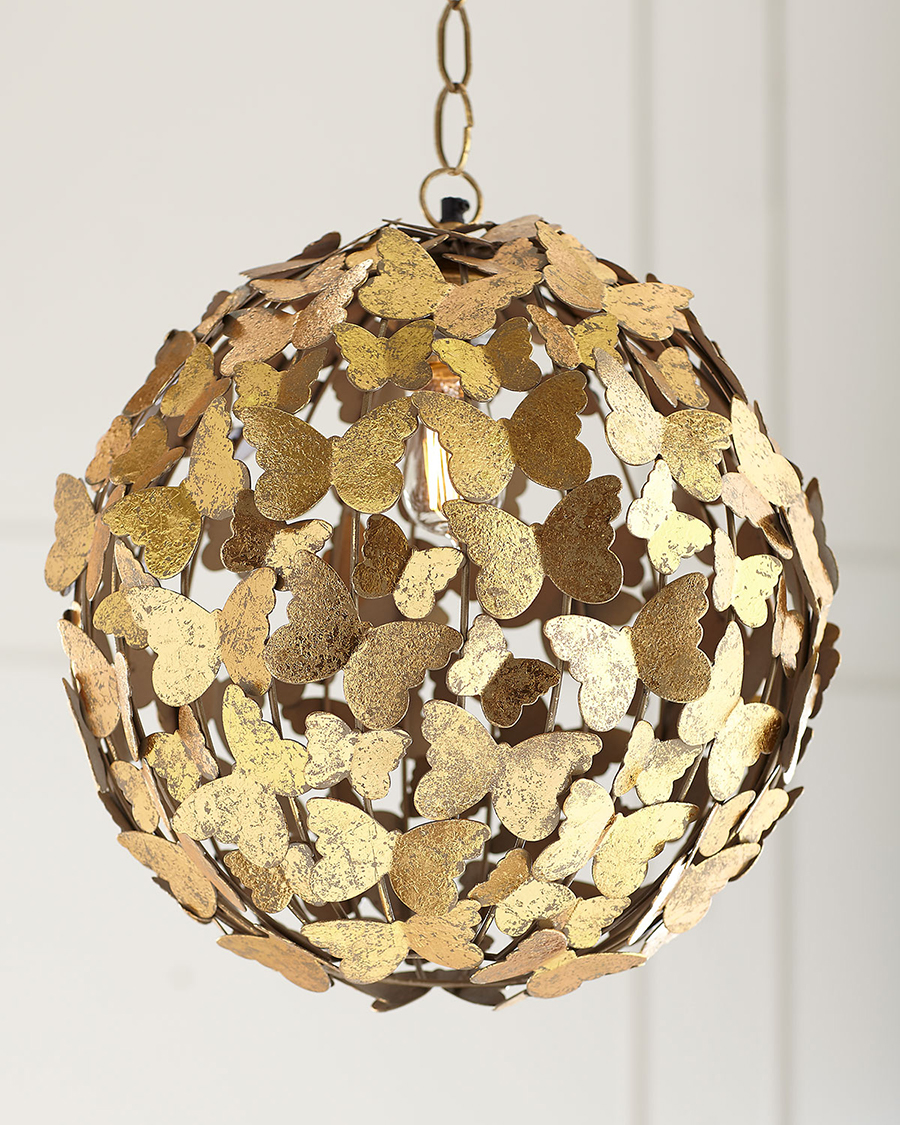 Unlike wallpaper, it is often much more difficult to find themed lighting choices, especially ones that are sophisticated. This striking Brass Butterfly Pendant is an incredible find! I love using gold finishes to unite a lighting scheme. Accents of gold lighting help to add glamour to the design. The spherical shape is very much on trend at the moment and the scale of the pendant is a great size for a small nursery! For more animal themed lighting ideas, check out my recent post on whimsical animal lamps here!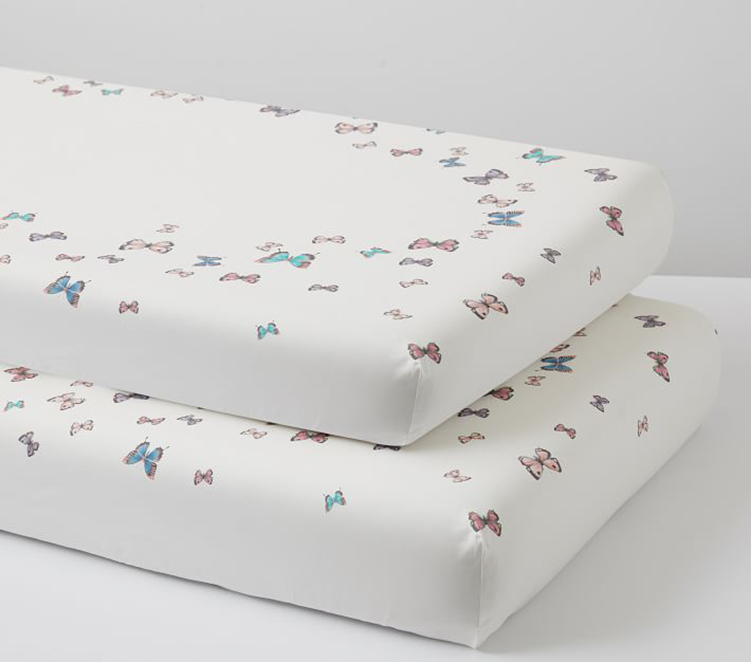 Crib sheets are a great way to work in a pattern, a color, or a theme since there are endless customizable options available. Tip: Try browsing handmade shops found on Etsy too! Sheets can be easily changed out seasonly or more frequently when you are in need of a decor refresh. I love this Butterfly Crib Sheet because of the variety of colors present within the pattern. The butterflies have a hand-painted look, and don't appear cartoony.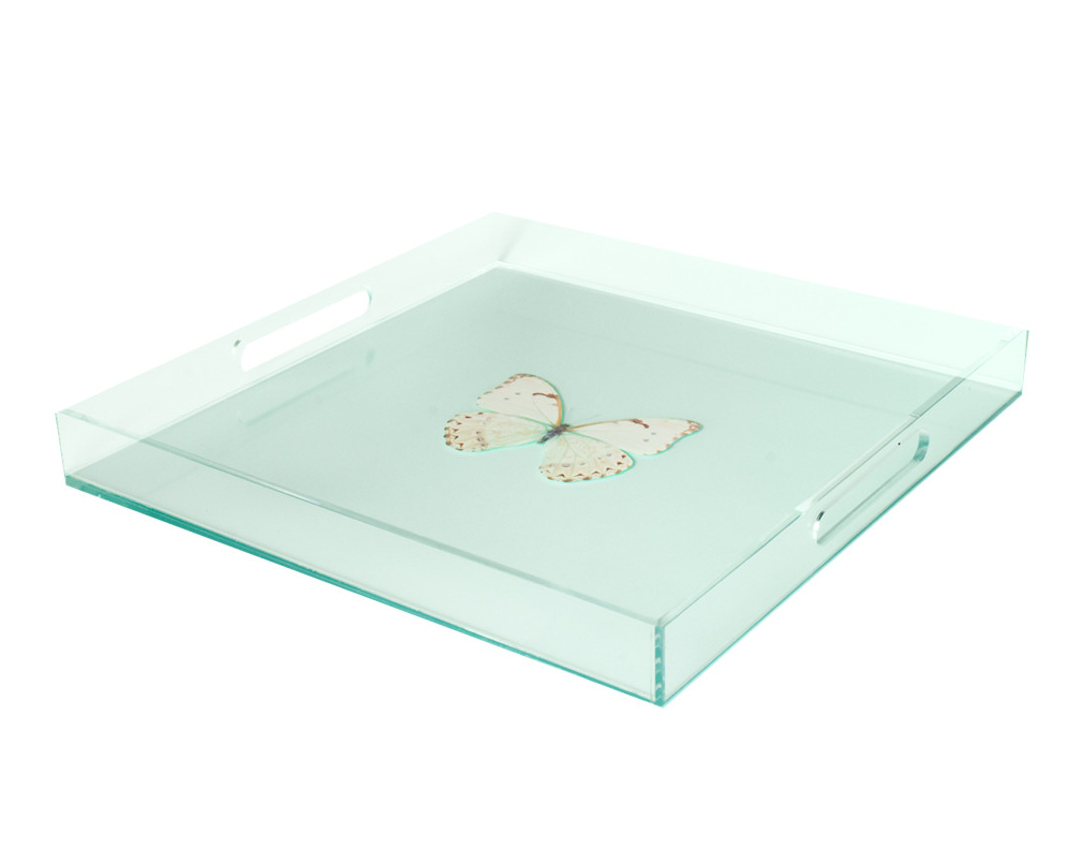 Create a more minimal feel by using smaller butterfly accents and thoughtful selections. This Butterfly Tray is absolutely stunning and is available in a wide array of color combinations. The motif is a subtle but thoughtful touch that would add a bit of personality to a dresser top. The tray itself is acrylic, so it won't break (which is great for a nursery). Place it on an ottoman or window seat for an easy little spot to place some water or baby bottles.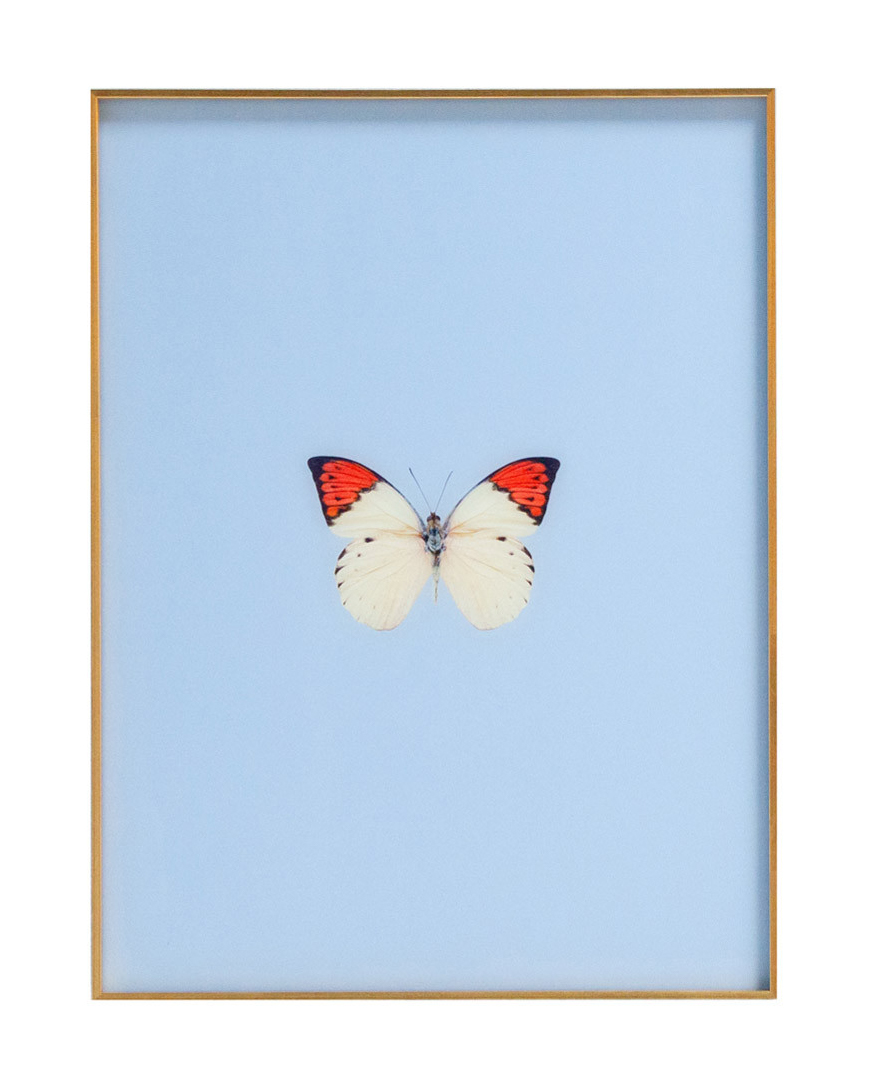 Artwork can make a huge statement in a nursery, and sometimes less is more. It is often one of the first elements the eye is drawn to. I love using a statement art piece to create a focal wall behind the crib. These Framed Butterfly Art Prints are great because they can be clustered in a group on larger walls for more impact. These are available in a selection of color combinations so you can mix and match to coordinate with your nursery palette—always a huge plus for a designer!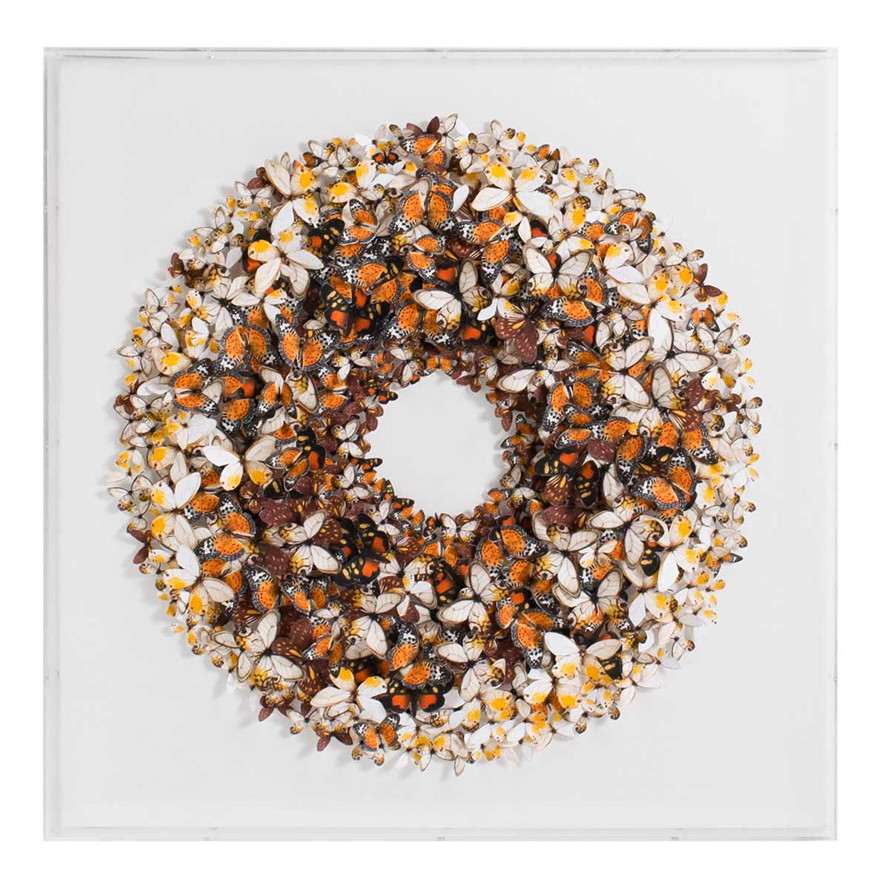 This Gold Butterfly Art Piece is another great example of uniquely themed artwork that makes a powerful statement. This is one of several intricate compositions from Scout Design Studio that uses butterflies to create a larger form. Although this artwork is more of an investment piece, one along a focal wall would be all you would need to make a statement. I also love the more earthy hues of this composition. This art piece would be stunning paired with bright white walls and sharp orange accents!
*This post contains affiliate links, but don't worry, I only link products that I would 100% recommend!*
[et_bloom_inline optin_id=optin_10]