If you've been following my work, you've probably noticed that I'm very partial to quality furnishings and decor, and I advocate for investing a bit more in pieces that will last. It's so worth it to have nursery decor that will grow with your child so you don't have to redesign the entire space over and over as they get older.
Another thing that really makes my design heart happy is finding nursery decor that has a fun whimsical feel while still maintaining a sophisticated look that could work in an adult space as well. Enter animal lamps.
Animal lamps are just plain adorable! I'm a full-fledged adult (arguably), but I still turn into a 5-year-old the minute I see any animal. Our house has a lot of bunnies that hang out in the front yard, and my favorite part of the day is walking out to see them. I've decorated my own home with various animal themed decor, but it's also so appropriate for nursery or child spaces.
Animal lamps are whimsical, fun, and can easily add another layer of interest to a room. However, there are definitely some animal lamps that are too juvenile or too kitschy. If you want an animal lamp that's going to stand the test of time, it needs to be modern, chic and high quality. I've selected a group of my favorites that land in that little space of sophisticated fun with a hint quirkiness and elegance.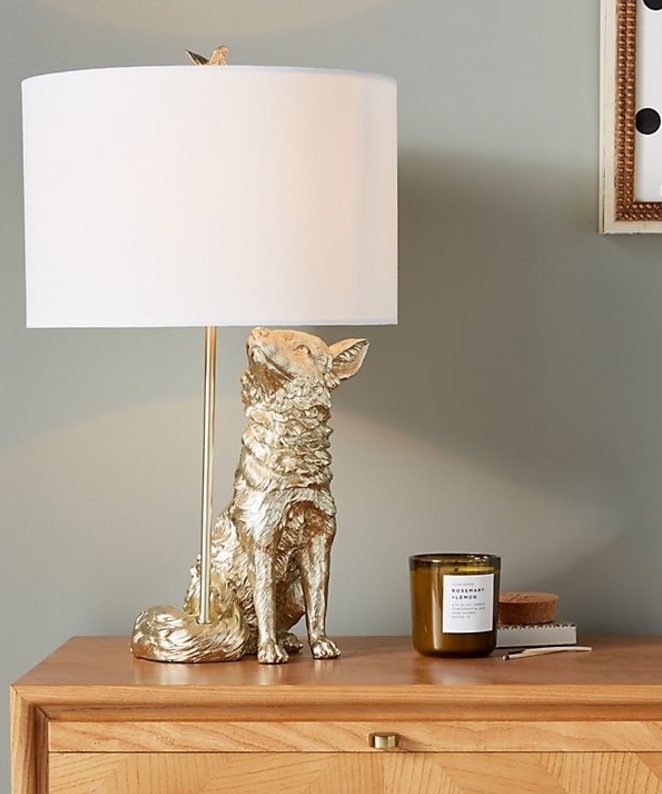 This foxy gold lamp is pure goodness. I love how much personality and charm it has. With a gold fox base and tiny bumblebee top, this sends out some adorable woodland vibes. It would be so cute in a nursery or kid's space, or even on a side table in a living room.
Tip: If you'll notice, this fox lamp is asymmetrical (the fox is looking to the left). If you're planning on getting two matching lamps, this won't work. You would need a left-facing and a right-facing lamp, and that's hard to find!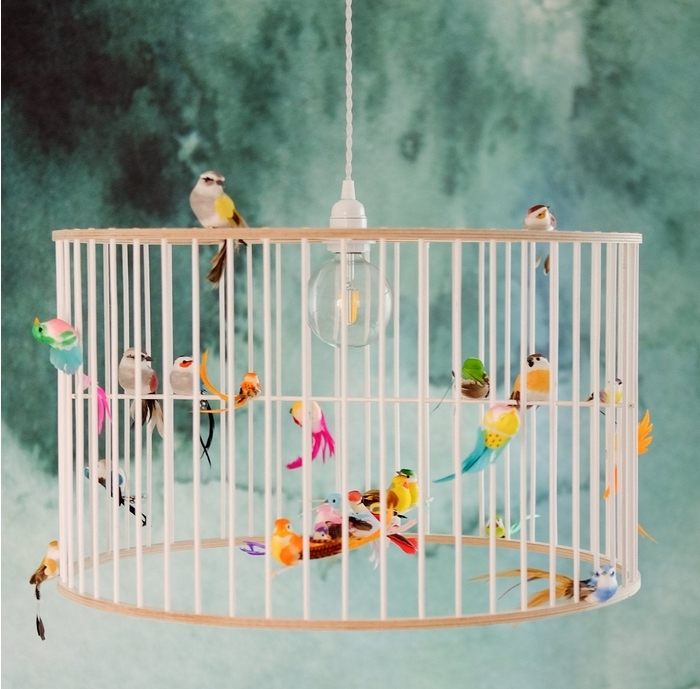 This sweet and delicate birdcage chandelier would be so fun in a nursery, kid's room, or playroom. I've seen variations of this design at a few places over the years, and it hasn't gotten old yet! I love the pop of color that this has, and how it feels so "alive". This one is also customizable, so you can choose the colors of the birds.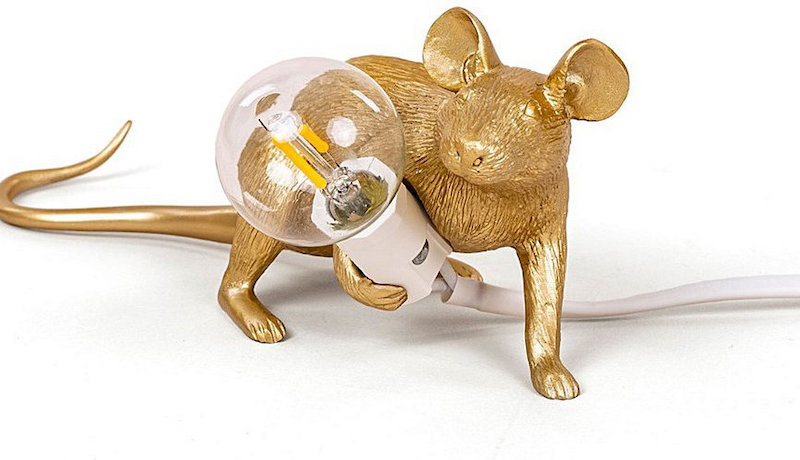 This quirky little mouse lamp is likely not everyone's cup of tea—feel free to be a little weirded out by this one. But I do love how silly this one feels, even though it's a high end product.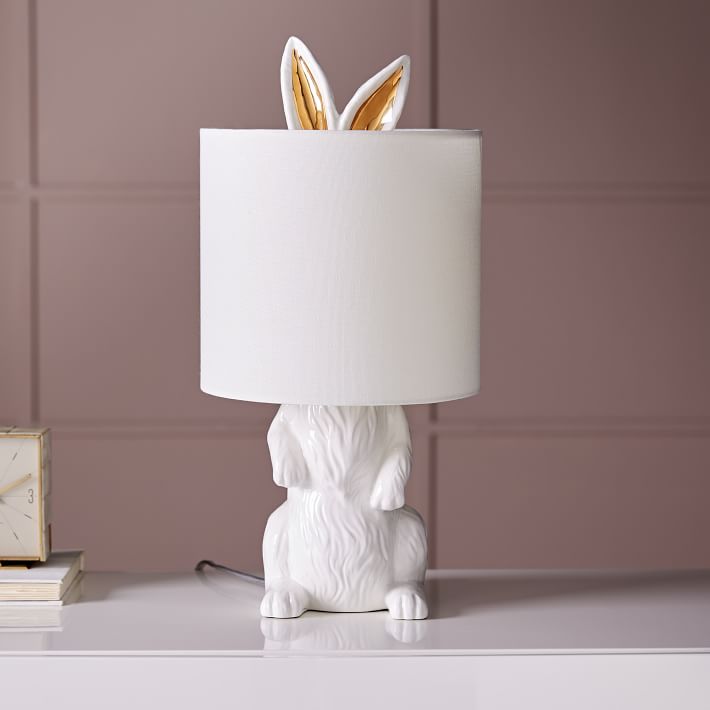 I first saw this ceramic rabbit lamp from West Elm a while back, and have been dying to use it in a nursery design ever since. It has a glossy white finish and pretty gold detailing inside the ears.
The spirit animal fox wall sconce has a warm glow, natural wood, and a peaceful aesthetic. This would make a great option for a gender neutral nursery, or a space that's more modern. This guy would even work in a Scandinavian inspired nursery (which is a huge trend right now, btw).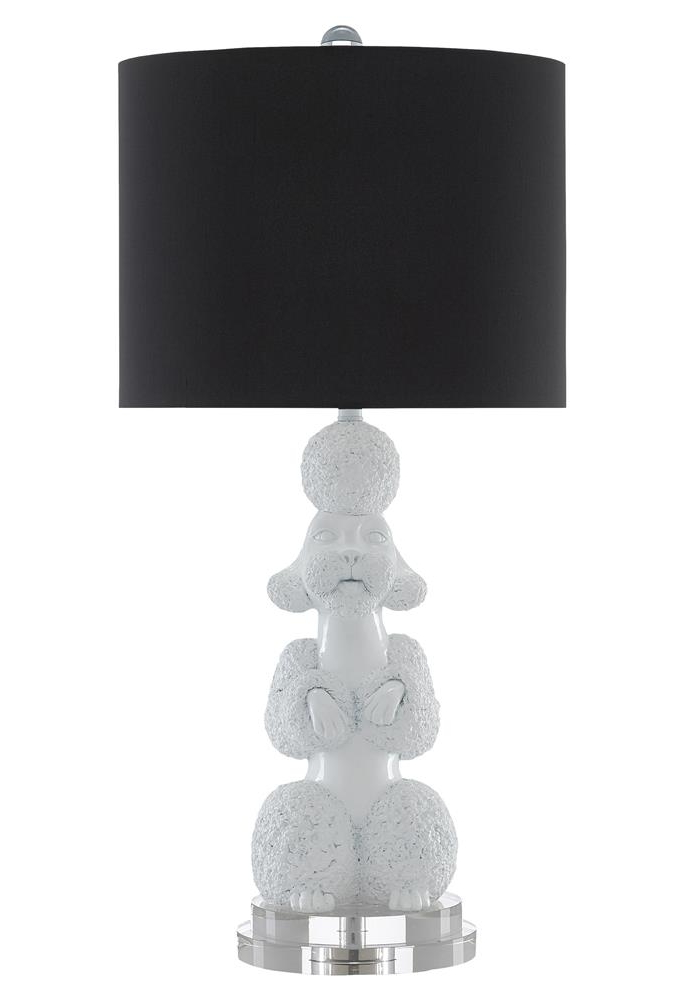 A ton of funky pooch vibes are packed into this humorous yet elegant black and white poodle lamp. The clear acrylic base, symmetrical look, and monochromatic palette give this animal lamp a contemporary feel. It also comes in gold and white.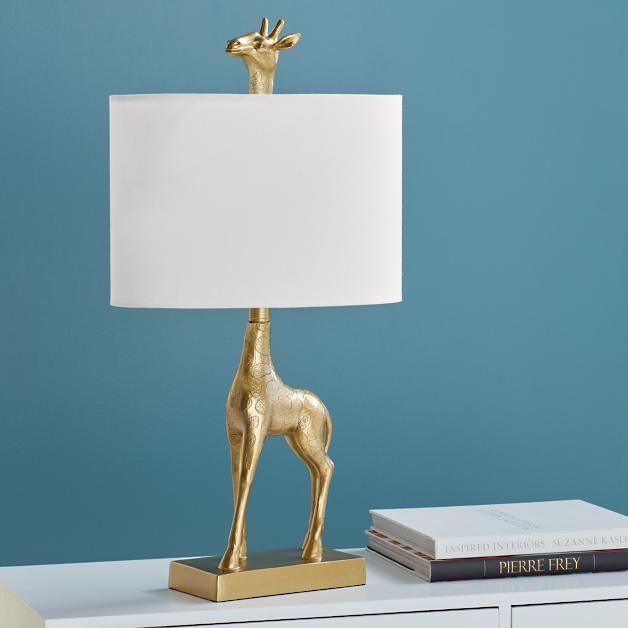 If there was a single nursery trend that really hasn't lost steam over all the years I've been in the business, it would be the safari nursery. Giraffes in particular seem to just always be cool. They were cool 10 years ago, and they are cool now. This white and gold giraffe lamp is so sophisticated!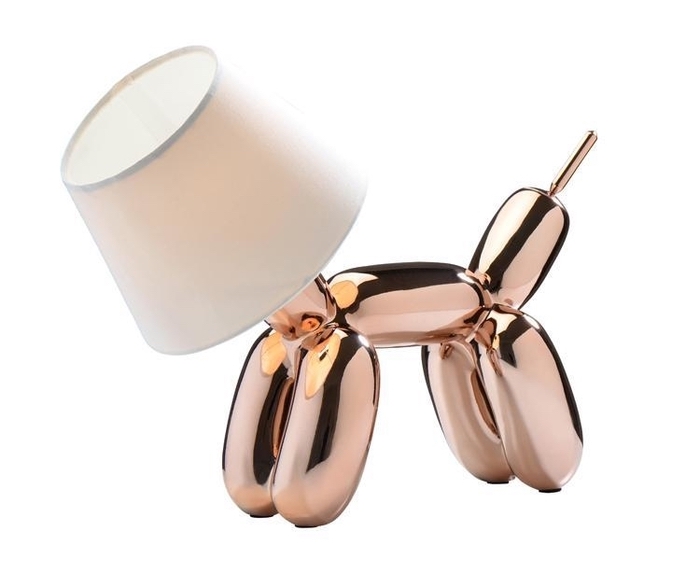 This one just might be my favorite. A spin on the famous Jeff Koons balloon dog sculpture, this guys is silly, elegant, modern and still high end. This balloon dog lamp is officially on my wishlist. The copper metal base makes this sleek and incredibly versatile.
Animal lamps can have a great impact in a space and are a quick way to elevate a nook and add interest to a design. Most of these lamps are super versatile while bringing so much personality. Animal lamps are such a perfect addition to a nursery or kid's room because it's hard to go wrong. Even if there are no other animals in the space, you can still add one for a bold statement. Plus, you won't have to walk into the front yard to get your daily animal fill!
If you want to read a bit more on nursery lighting check out my recent post on neutral nursery chandeliers.
*This post contains affiliate links, but don't worry, I only link products that I would 100% recommend!*
[et_bloom_inline optin_id=optin_10]