2018 has been quite the year for me, both personally and professionally. It has brought with it lots of new experiences, challenges and changes. I've definitely shared more of myself with you in 2018 than ever before (mostly on Instagram, and mostly because my marketing team said people want to see more of me—are they right?).
I looked through all of my 2018 Instagram posts to see what you all liked the best, and some of them were seriously surprising! But there are definitely some clear nursery trends that stood out this year. Neutral color palettes, acrylic, rose gold, floral wallpaper and accent walls were all getting a lot of attention. So here they are, my top 10 posts and the nursery trends that made them so. You can click each photo to see the source.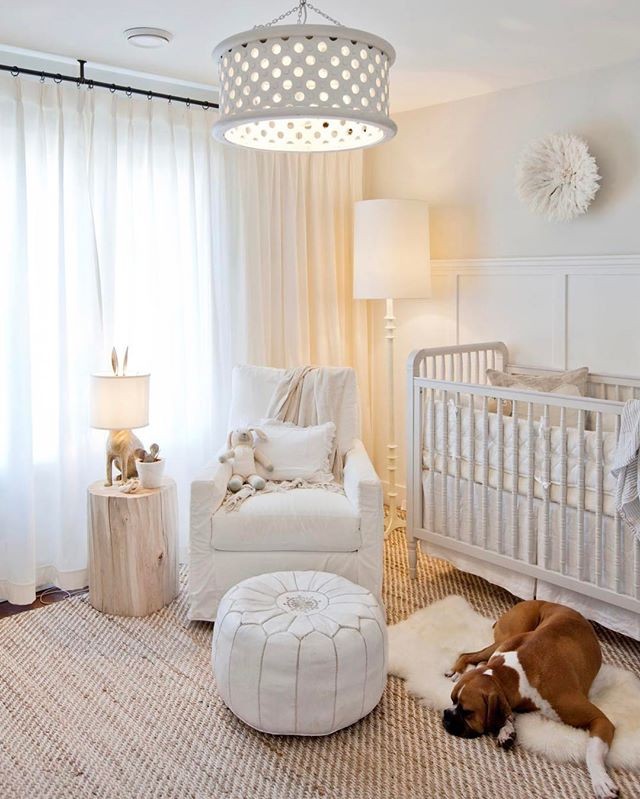 #10. This neutral nursery shot got quite a lot of attention. It could be because it also features a very adorable canine, but most likely it's because it's just a really well designed neutral space. Neutral color palettes have been a huge nursery trend for 2018, and I've had multiple clients this year ask me to design them a neutral space.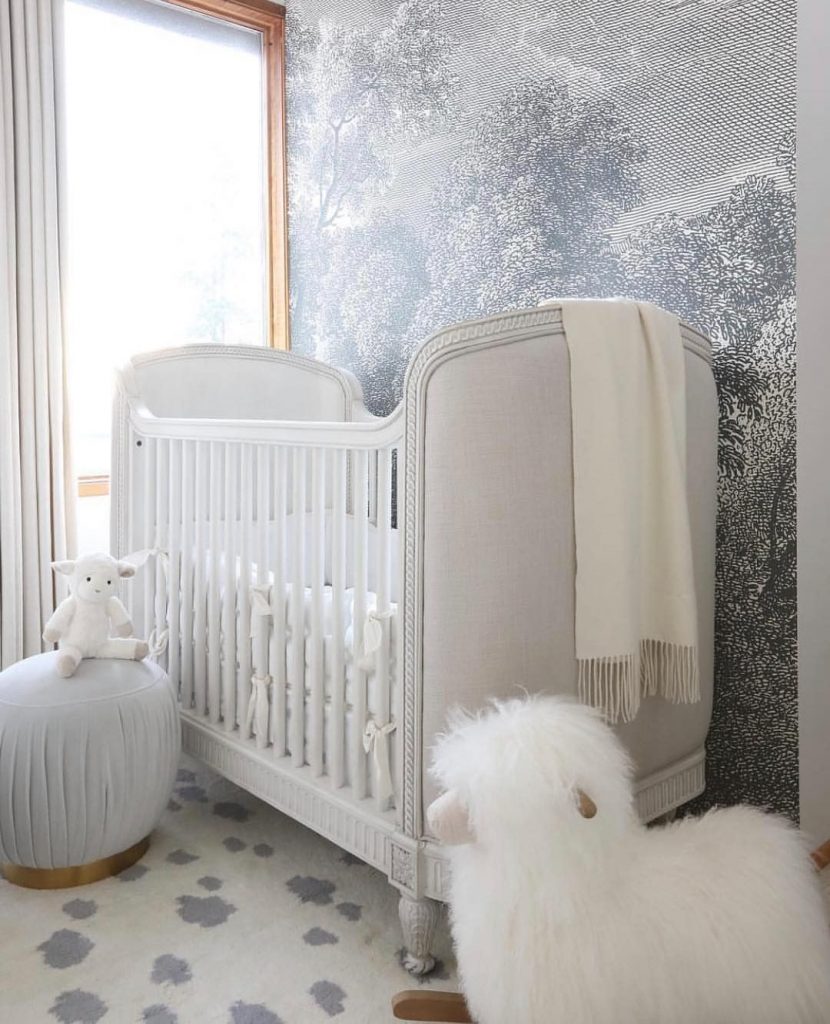 #9. This room has 3 big nursery trends happening at once—it's neutral, it's sophisticated and it has a wallpaper accent wall. The styling also really makes this photo appealing because of the texture that the sheep, ottoman and blanket add. (Designer secret: we actually do a lot of styling during our photoshoots to make the rooms look nice on camera, even if it means moving things around bit). I just love how the monochrome tree wall mural accents the space.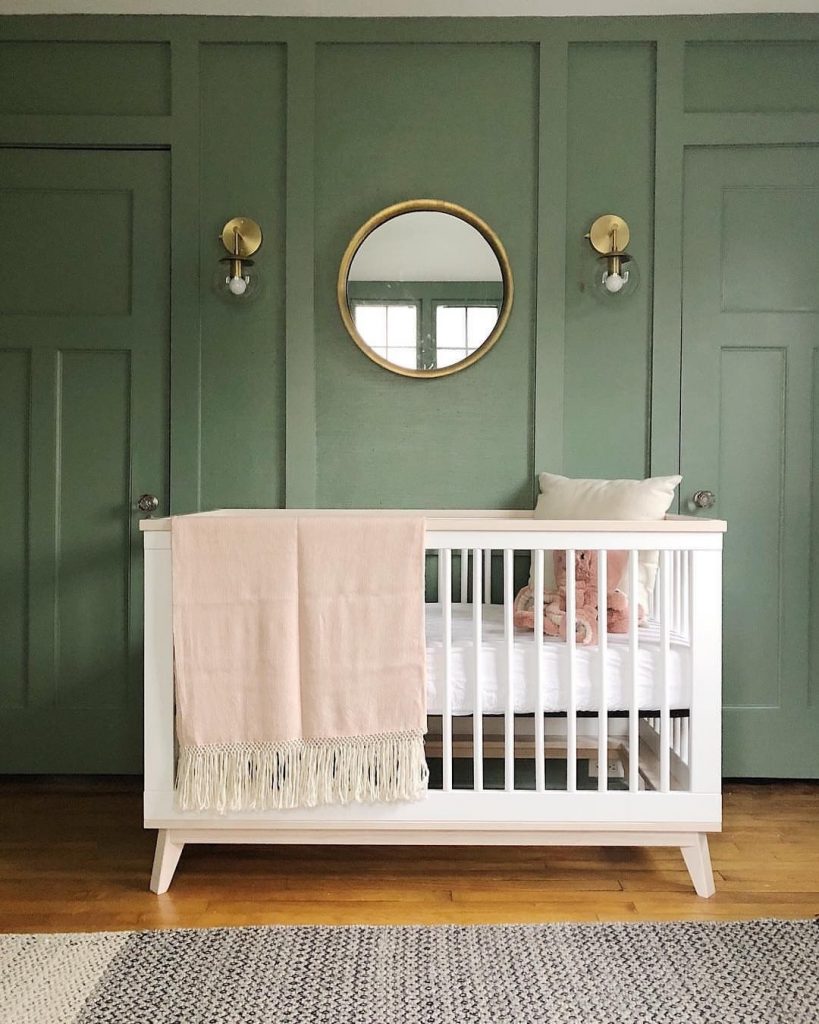 #8. Accent wall molding is going to be a thing. It's already been a thing, but in 2019, it's going to be an even bigger thing. Specifically, monochromatic accent molding. See how the doors, casings and molding are all the same color? This decreases contrast while still maintaining interest. It's not overwhelming to the eye, but simultaneously makes quite the design statement.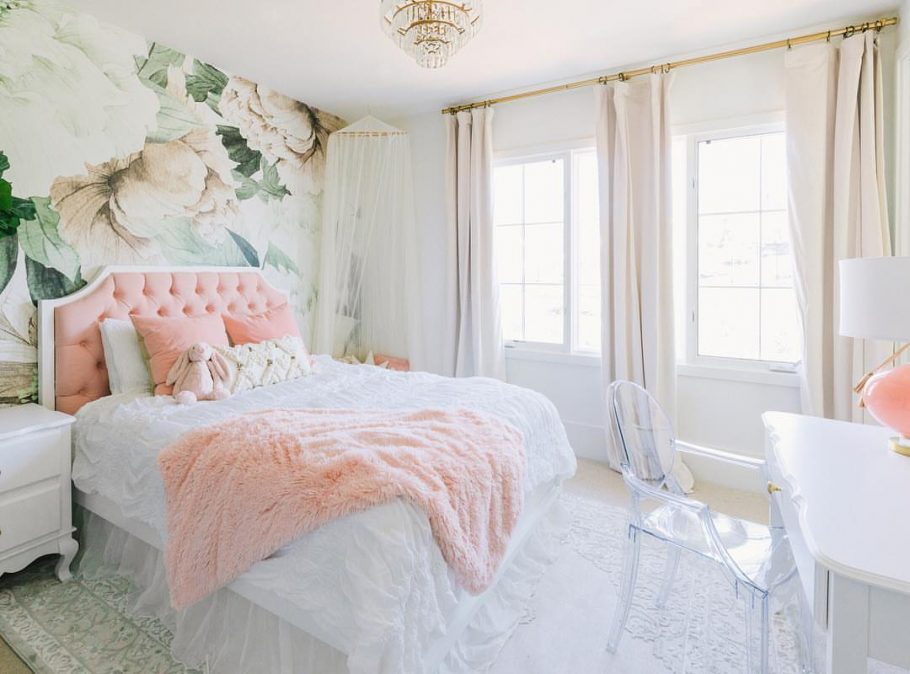 #7. This next room isn't a nursery, but it's close enough! This is a girl's bedroom I designed for a client here in Southern California. She really wanted something feminine and sophisticated, so I chose this amazing floral wallpaper for her. This particular floral design was insanely popular last year—you've probably seen it before. I don't think we've seen the end of large florals yet. They are so deliciously bold yet delicate at the same time which is a pretty winning combination.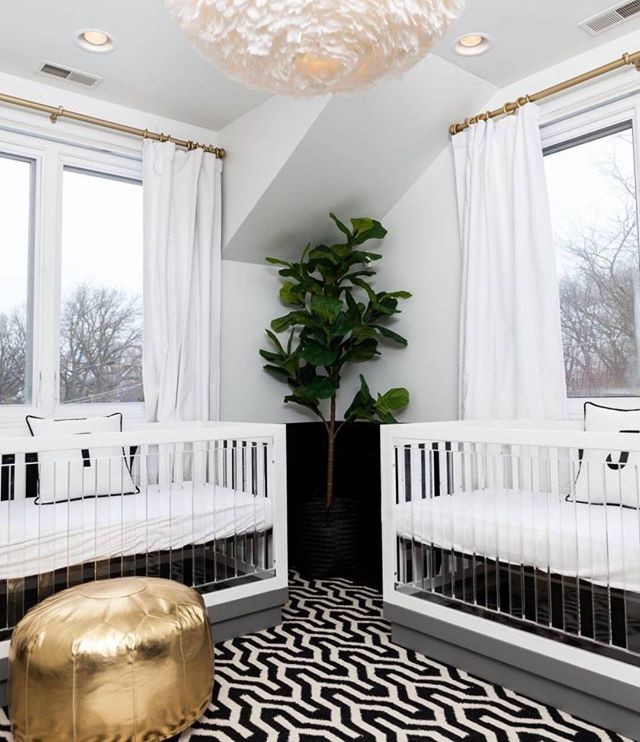 #6. Perhaps my favorite nursery trend is acrylic. I have been a major fan of acrylic decor since I started as a designer. It didn't trickle down into the nursery/kid's sphere until maybe 5 years ago, and now it's really taken off. This acrylic crib was also one of the most requested items this year from my clients.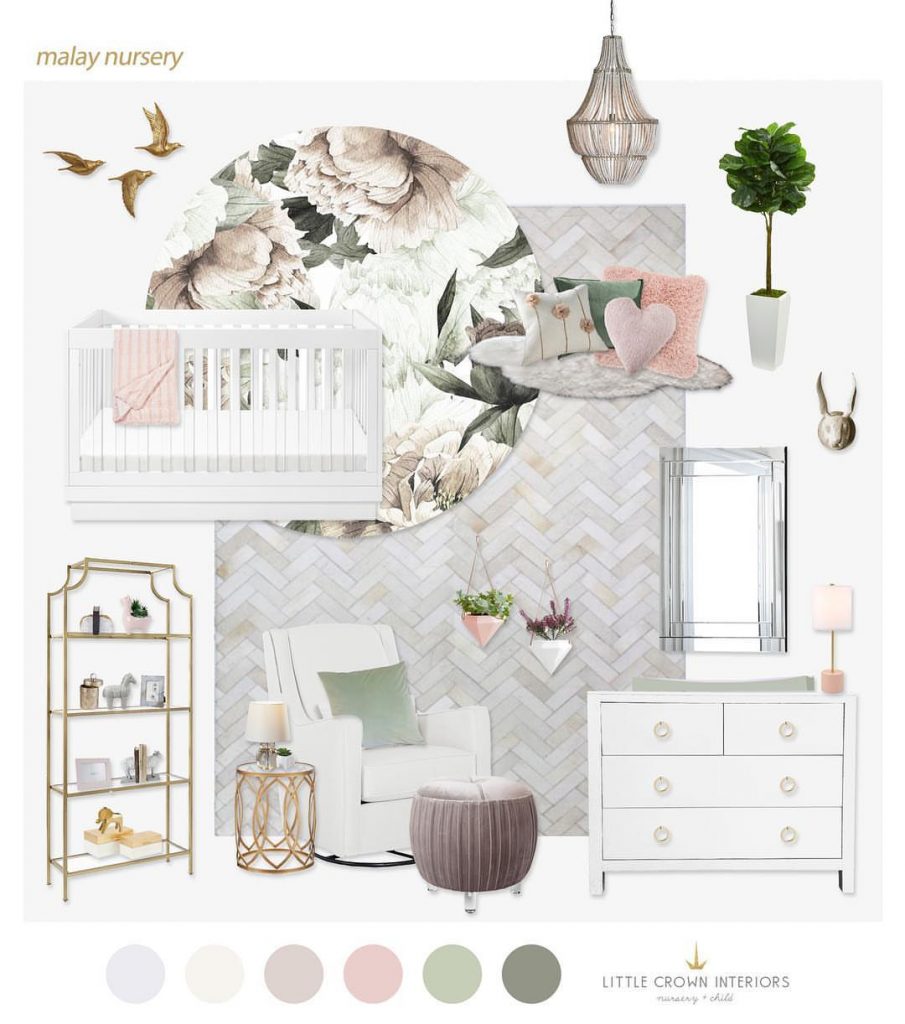 #5. This one was a surprise to me since design boards typically don't do as well as photographs. This was the nursery e-design board I did for one of my Los Angeles clients. Again, we're seeing a lot of neutrals, sophistication, and that same acrylic crib that's been so popular this year. Another huge nursery trend has been blush pink, or "millennial pink", which you'll see more of in the next photo!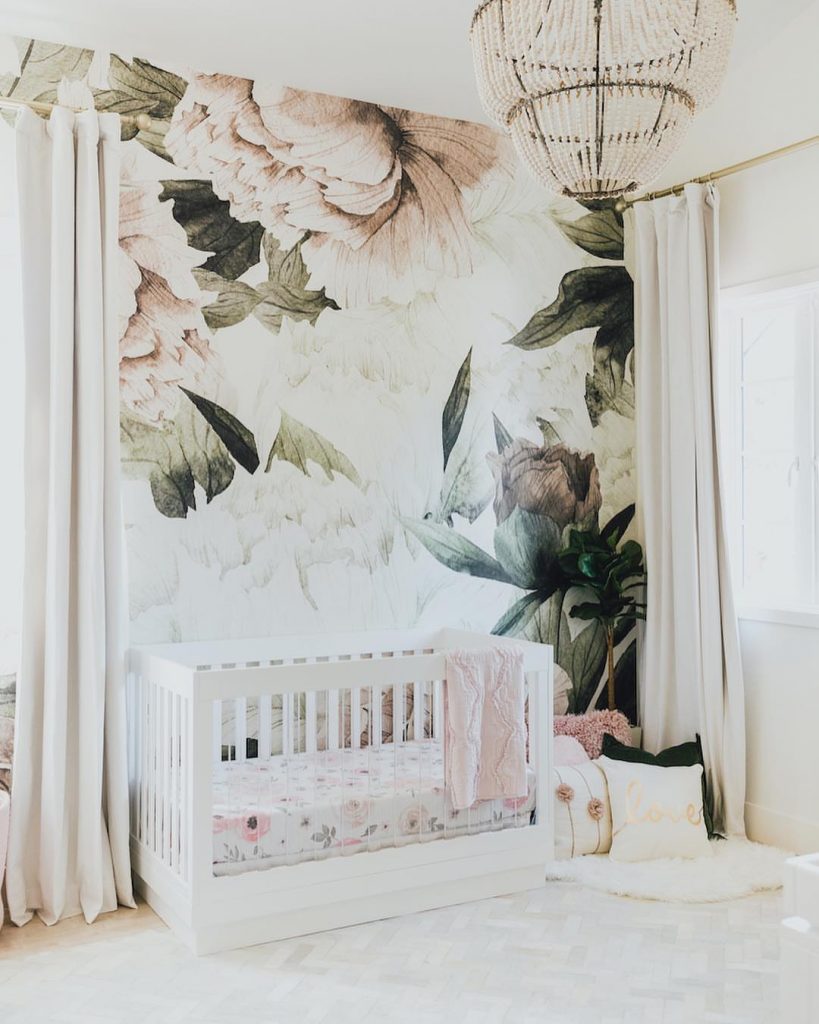 #4. This is the finished floral nursery from the e-design above. There's a reason that acrylic crib is so popular—it's so dang pretty! Even though it's such a modern piece, you can see how well it works with softer and more traditional elements. And yes, that's the same amazing floral wallpaper from #7. My clients ask for this wallpaper a lot! If you want all the sources for each item in this space, check out the full design reveal.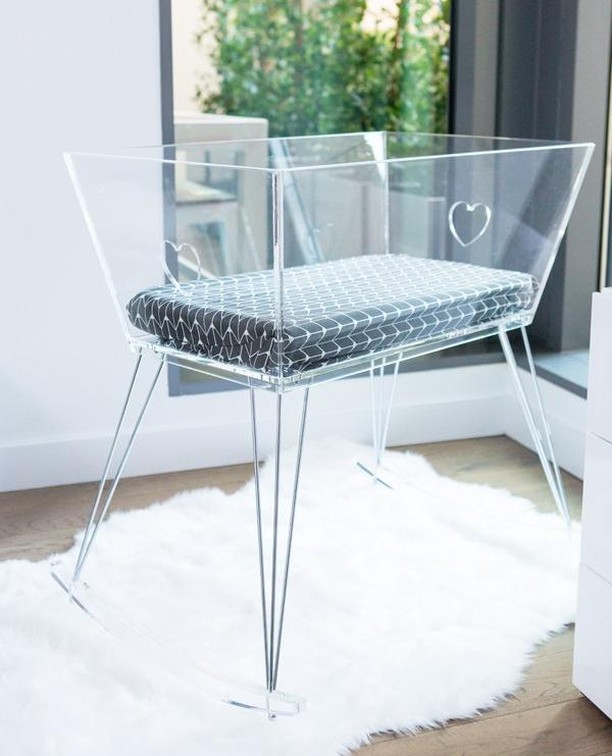 #3. This acrylic bassinet is everything! I pitched it to my client in Los Angeles and I wasn't sure she'd go for it, but she fell in love as much as I did. It was quite the challenge getting it here though, as it had to be imported and go through customs. But it made it here and it's just the prettiest thing I've ever seen.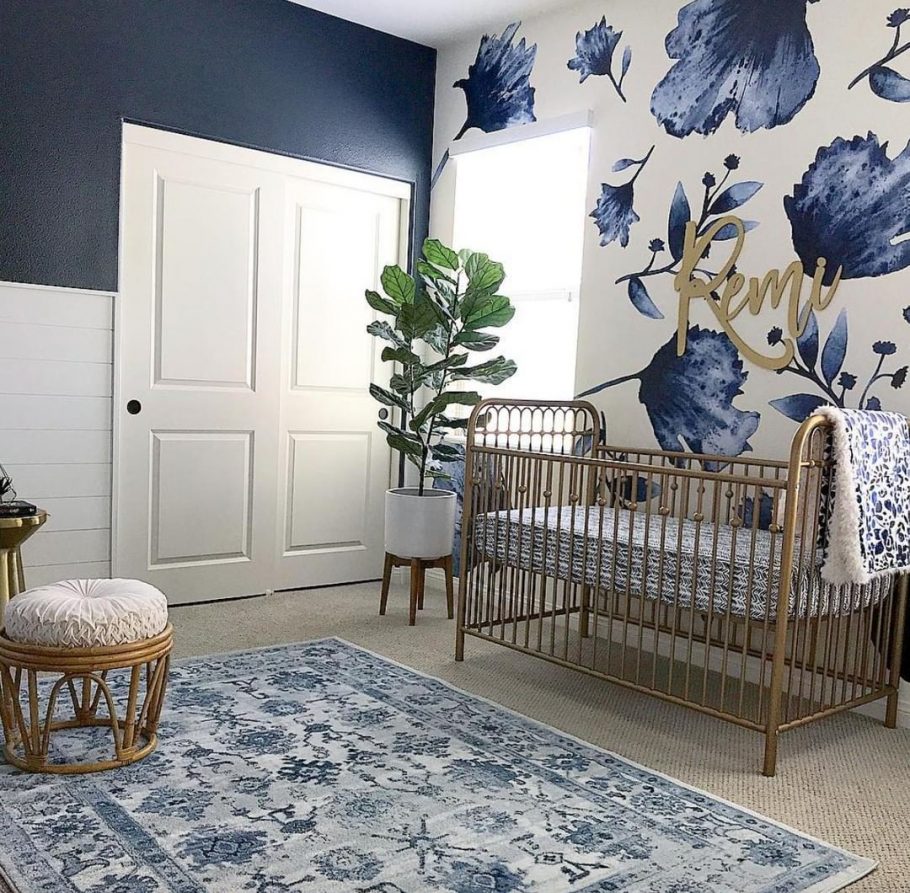 #2. Floral wallpaper is having a serious moment. In the photo above by House of Hanes Interiors, she used beautiful blooms to accent the crib wall. But here's the thing—those pretty blue flowers are actually decals, not wallpaper. Amazing right? When I first started as a nursery designer, all wall decals had that same glossy vinyl look. The advancements in printing have been pretty incredible.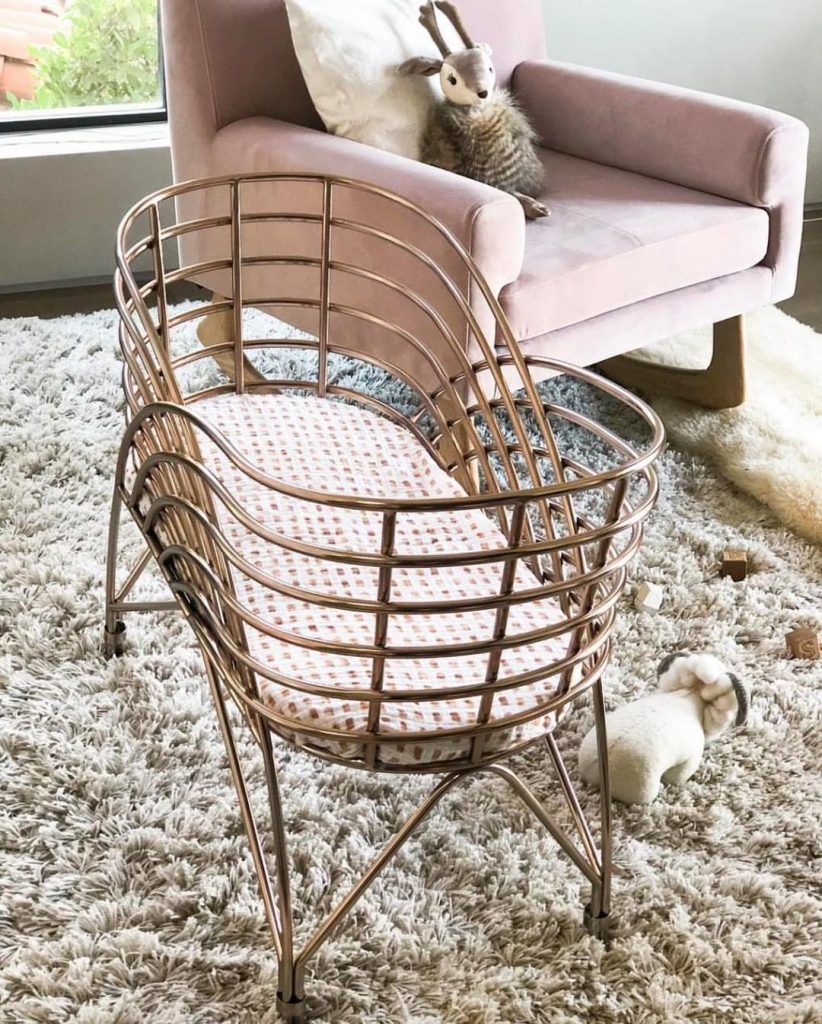 #1. Here it is, my most popular post. This crazy cool rose gold bassinet just came out this year, and it's been wildly adored. Rose gold has been an ongoing nursery trend, but it took a while before we were seeing it in actual nursery furniture. The goods news is that I have one of these going into a design I'm working on right now!
The Top Nursery Trends of 2018
Neutral colors
Sophisticated design
Accent walls & wall molding
Floral wallpaper (and large florals in general)
Blush pink (millennial pink)
Acrylic decor
Rose gold
That's it folks! What do you think of the 2018 nursery trends? Is there anything you think is missing? Anything you are just sick of seeing already?
*This post contains affiliate links, but don't worry, I only link products that I would 100% recommend!*
[et_bloom_inline optin_id=optin_10]