We have lots of great designs that we can hardly wait to share with you this Spring! This week though, we are taking a quick break from new reveals to share some products that have been getting lots of love lately. Throughout the year, we like to look at what products trend among our readers and followers—we love the feedback on the products we share both here on the blog, on Instagram and Pinterest. We use all that information to continue to create nursery designs you love and to improve our search for the best baby and kid's products. Below are the products we have received the most questions about, had the most saves, or been the most shopped for in the last couple of months.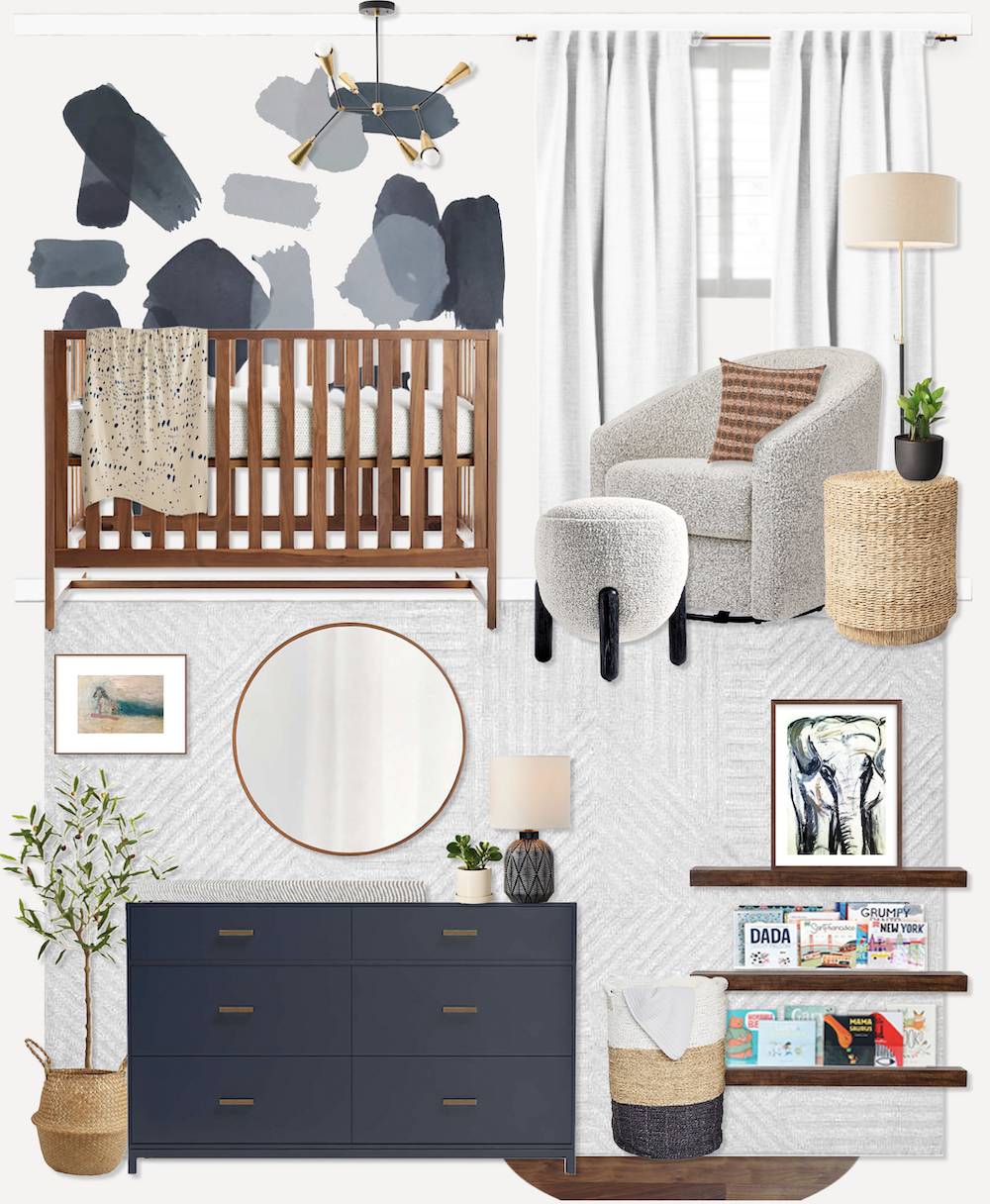 Navy Dresser: This 6 drawer dresser is both sleek, simple and timeless. We used this in our Gray & Navy Nursery with Walnut Crib as you can see above in the E-Design. It's a stunning muted navy, and the perfect way to add color to a smaller nursery without overwhelming the space. If you are looking for a more compact version, you are in luck because this also comes in a 4 drawer option.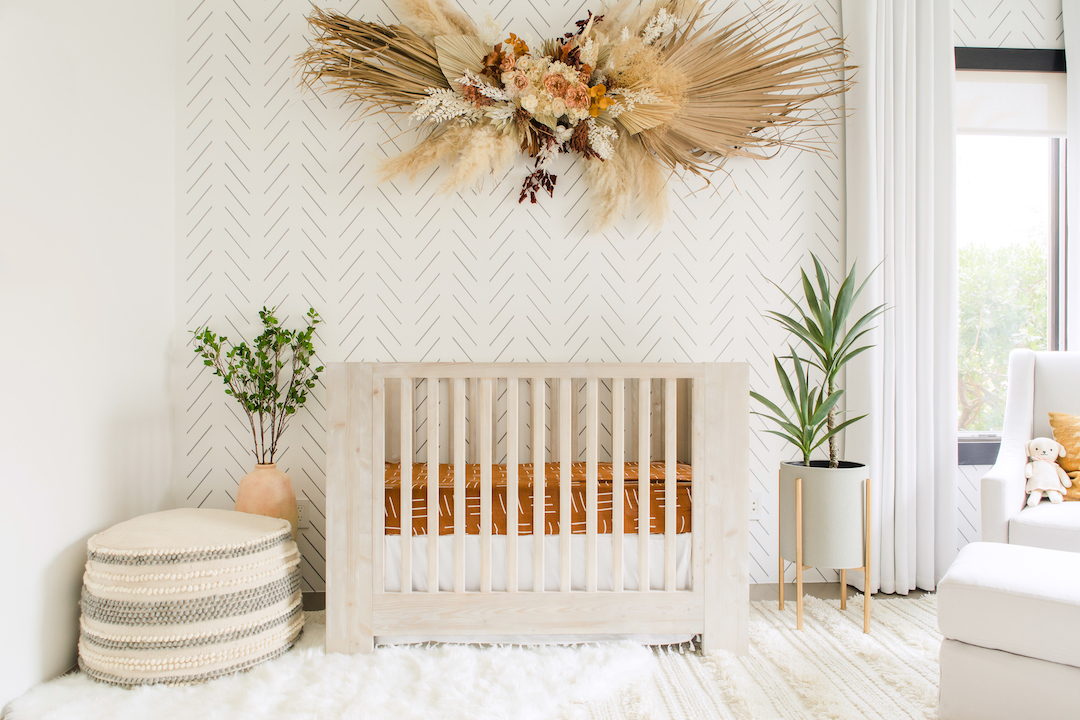 Herringbone Wallpaper: This modern and versatile wallpaper has a neutral gray herringbone pattern that's simultaneously subtle and bold. This is perfect if you want your nursery to feel light and bright but still want a little personality on your walls. This would be a great choice for a gender neutral space or a shared room. If you want to see this wallpaper in action, you can see more pictures from our Bright & Neutral Bohemian Nursery here.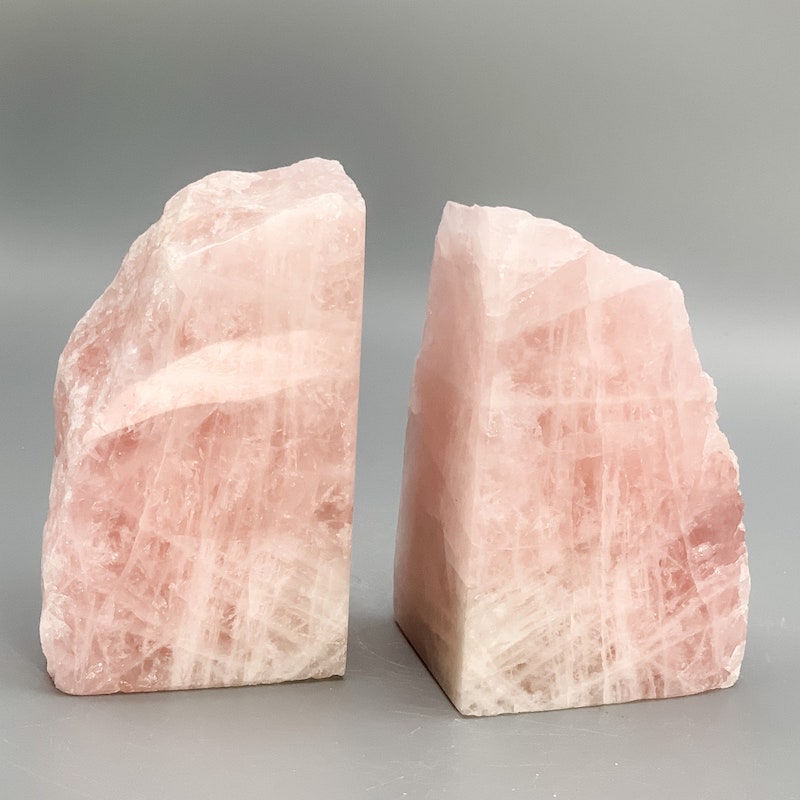 Rose Quartz Bookends: Bookends are kind of underrated if you ask us. They are the easiest, simplest hack for well styled shelves and makes it a breeze to keep your books neat and organized. We love the way the natural rose quartz looks and the soft pink color it adds, making them both functional and decorative. One quick nursery safety note: quartz is heavy, so these may need to be removed from a nursery if the baby or child is at risk of knocking them down from a shelf.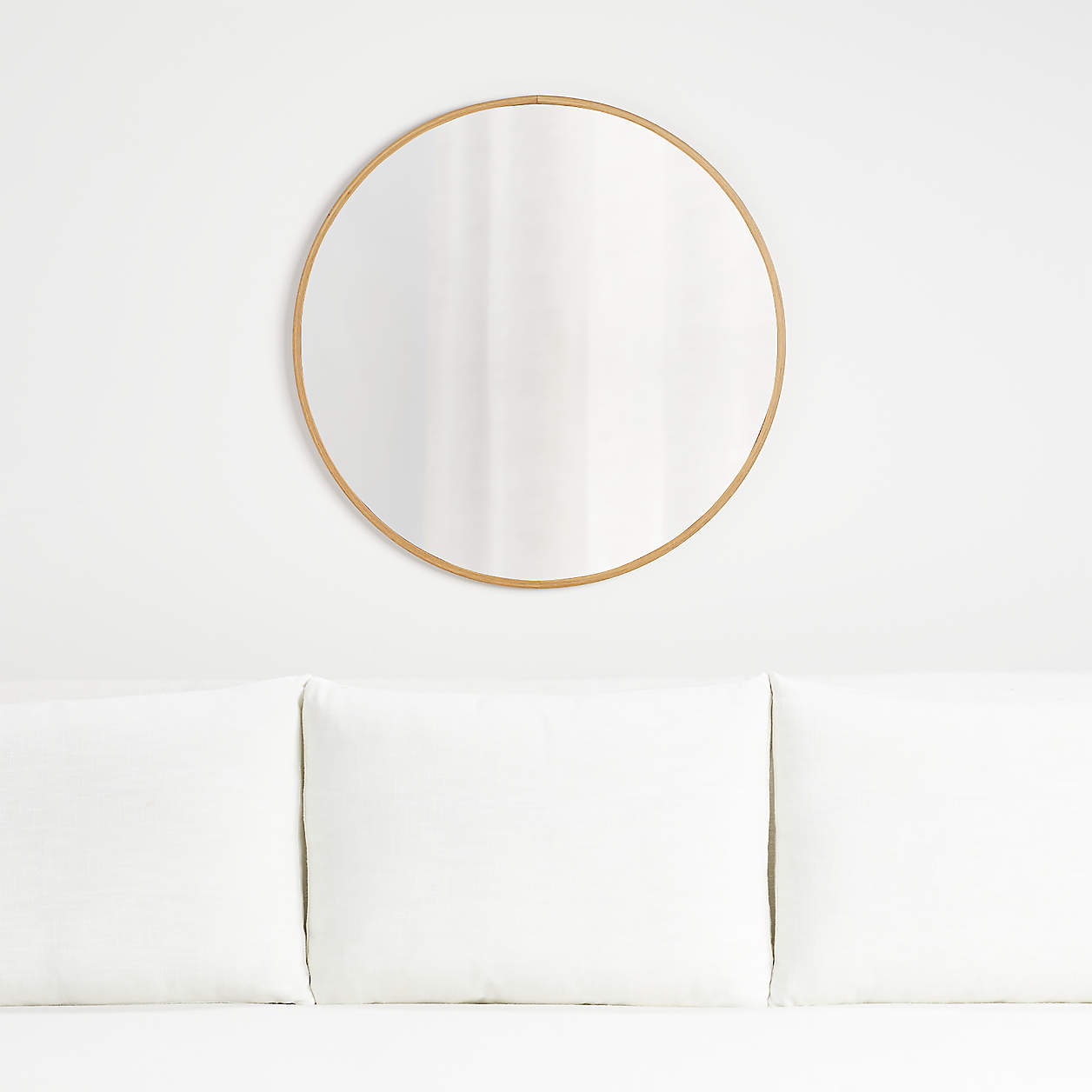 Round Wood Mirror: We love this minimalist round wood mirror! It has a slim oak wood frame for a modern look and it's super versatile for a nursery or kid's room! We use mirrors in almost all of our nursery designs since they can help reflect light and make a room feel brighter and more spacious. If you are adding a mirror to your nursery walls, you can check out this nursery safety post for a few tips.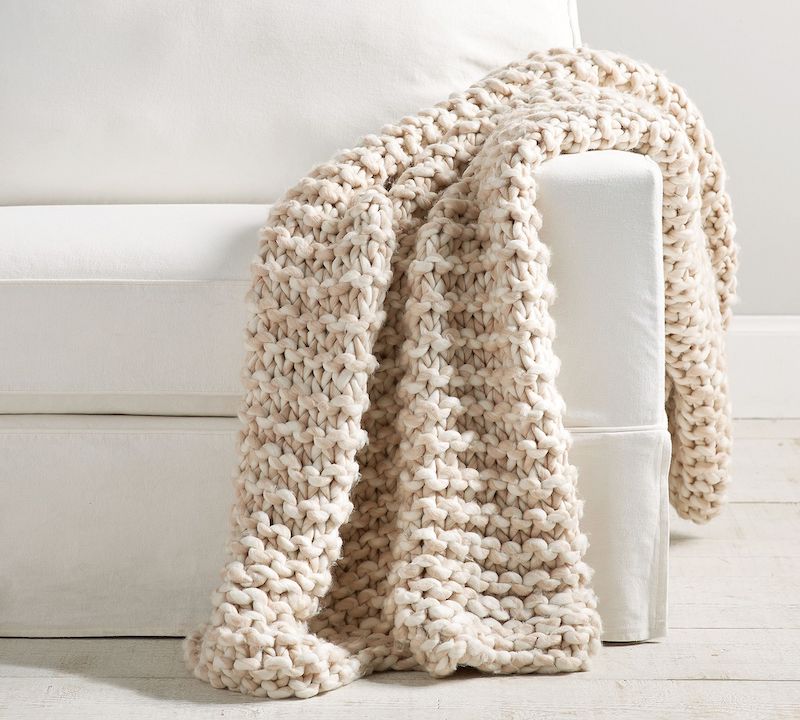 Neutral Chunky Throw Blanket: If you have been reading the blog for a while, you know we feel about adult-sized throw blankets in the nursery. A must! This one is extra cozy, has a great weight to it, and we love the texture it adds to the space. Even if you're not designing a neutral nursery, this will fit into any style or decor!
If you want to be the first to know about our favorite products, you can follow us on Instagram or sign up for our newsletter (scroll all the way down).
*This post may contain affiliate links, but don't worry, I only link items that I 100% recommend! You can view our Disclaimer here.