This January was probably the busiest month that Little Crown has ever had! We had so many design inquiries, new client projects starting and older projects wrapping up, and a lot of feedback from the blog and social media. It's such an amazing insight into what people are loving and what's trending in nursery design! Below are the top 5 items from January that our followers love, bought, asked about or saved.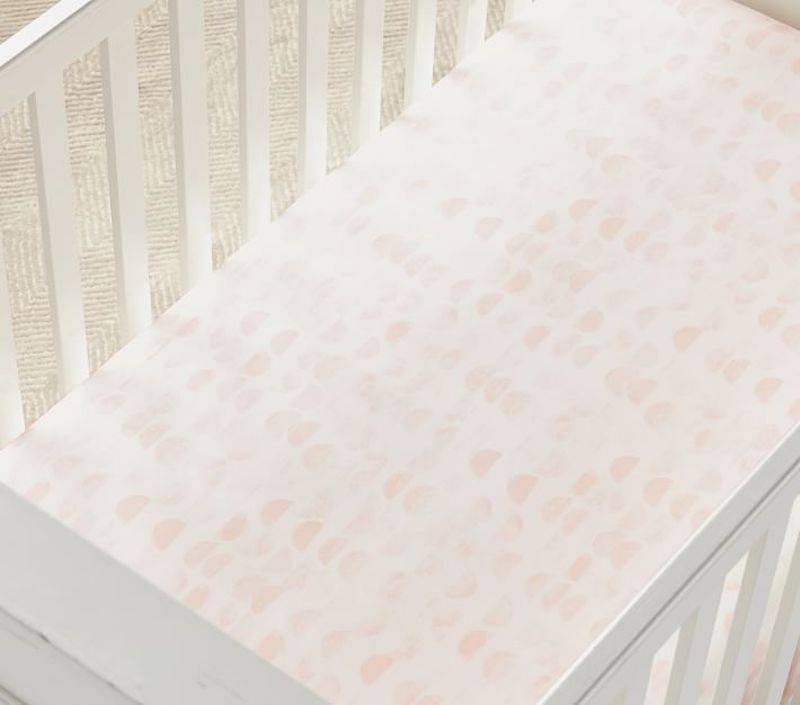 Organic Half Moon Crib Sheet
: This subtle soft pink patterned crib sheet is 100% organic! Sleep safety is enhanced by the way the elastic is designed too. Crib sheets are such a simple thing, but they can affect the overall design of a nursery so we always keep that in mind. Organic crib sheets are great because the baby's face will be so close to it. Organic crib mattresses are a must too!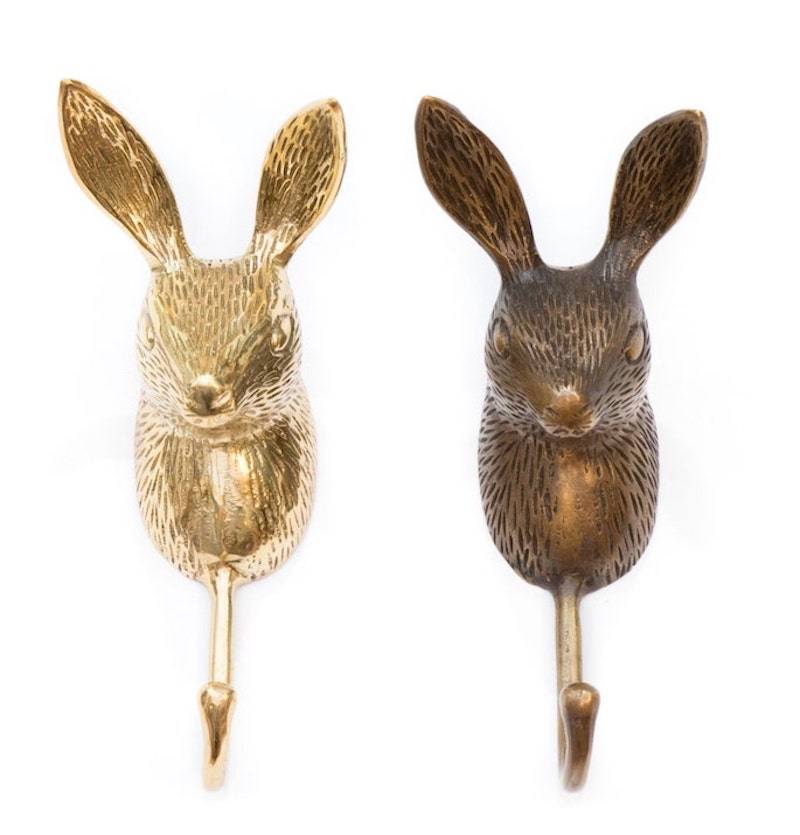 Brass Rabbit Wall Hooks
: These adorable whimsical rabbit wall hooks are both decorative and practical. We almost always include wall hooks in every nursery design because they are so cute, while also providing function. These hooks would be great with a wall hanging too, so they can be completely decorative. If this inspires you, we have a whole post on
wall hooks and knobs for the nursery
!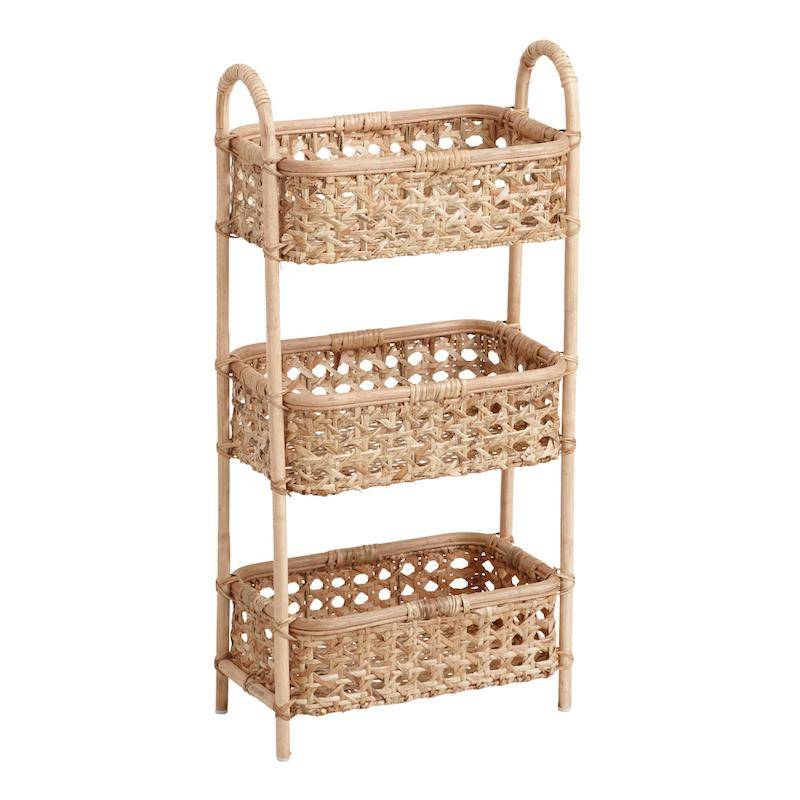 Rattan Storage Tower
: This sweet little rattan storage tower is from our
Favorite Rattan Furniture and Decor
for nurseries and kid's rooms
. This is a great way to add extra storage and can be used in so many ways, which I'm sure is one of the reasons why this storage tower is popular. Plus, the rattan look is majorly trending right now!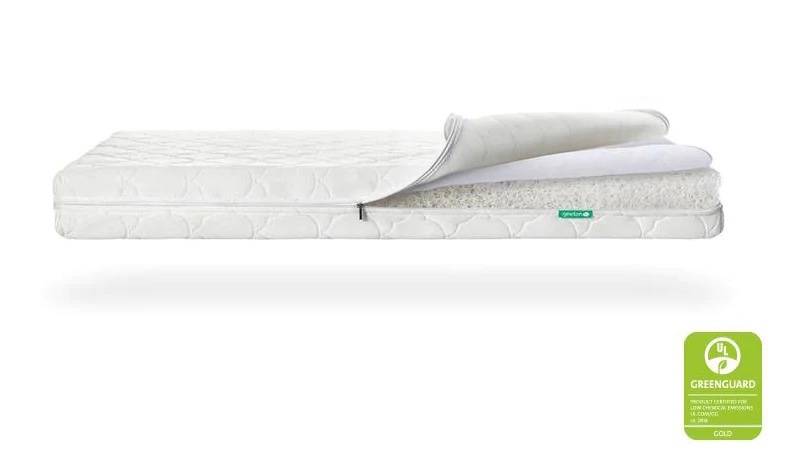 Breathable Crib Mattress
: Crib mattresses can be a really tricky thing to decide on since there are so many options and it's hard to know which one is best! This one is 100% breathable, washable and Greenguard certified. Who knew a mattress could be washable? As a rule of thumb, Greenguard certification is a great tool in navigating baby products because it means the products are independently safety tested to ensure indoor air quality and low chemical emissions.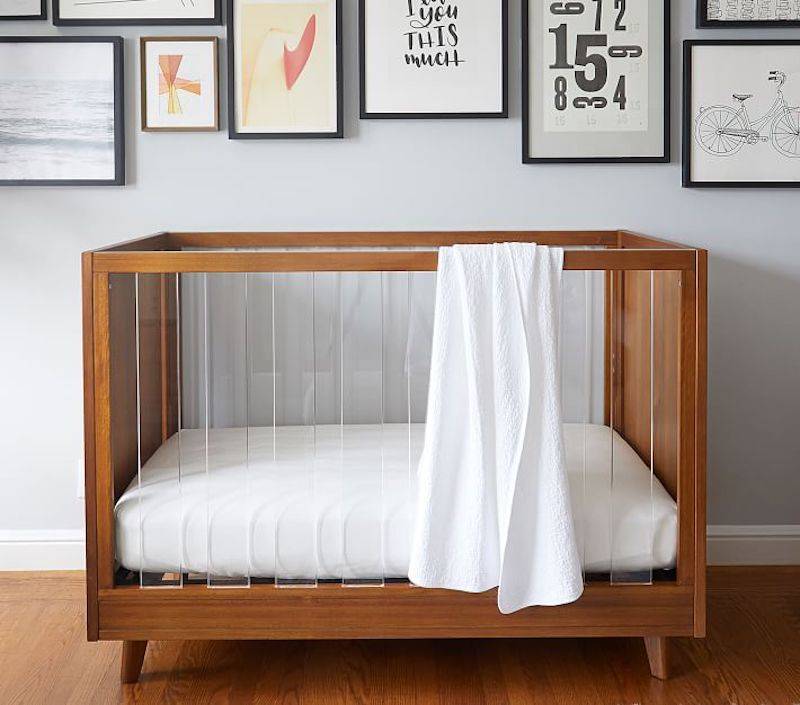 Sloan Acrylic Crib
: This crib has been consistently in the top of our list of popular products after it was featured in an older popular products post almost a year ago. That's a pretty great endorsement from our clients and indicates that a product will stand the test of time. You can also see this crib in our
Nursery with Wood Paneling
. It definitely has a modern yet timeless feel, and just enough of the Mid Century Modern look without being a period piece. This crib comes in white as well.
*This post may contain affiliate links, but don't worry, I only link items that I 100% recommend! You can view our Disclaimer
here
.