We are quickly moving into the holiday season and surely I'm not the only one who thinks this year flew by! This week, I'm pausing the slew of nursery design reveals we have been posting lately (which are so fun for me to finally get to share btw!). Instead, this post will highlight some of the readers' favorite products from September and October.
If you follow along regularly, you have probably seen one of two of these posts earlier in the year. My job as a nursery designer comes lots of browsing, online shopping, trying out and installing all sorts of furniture, and decor for nurseries and kid's rooms. I share my favorite finds here and on Instagram too, and a post like this features the furniture, lighting, and decor that's been getting the most attention from the blog and social media. Let's jump right in and see what YOUR favorites have been lately.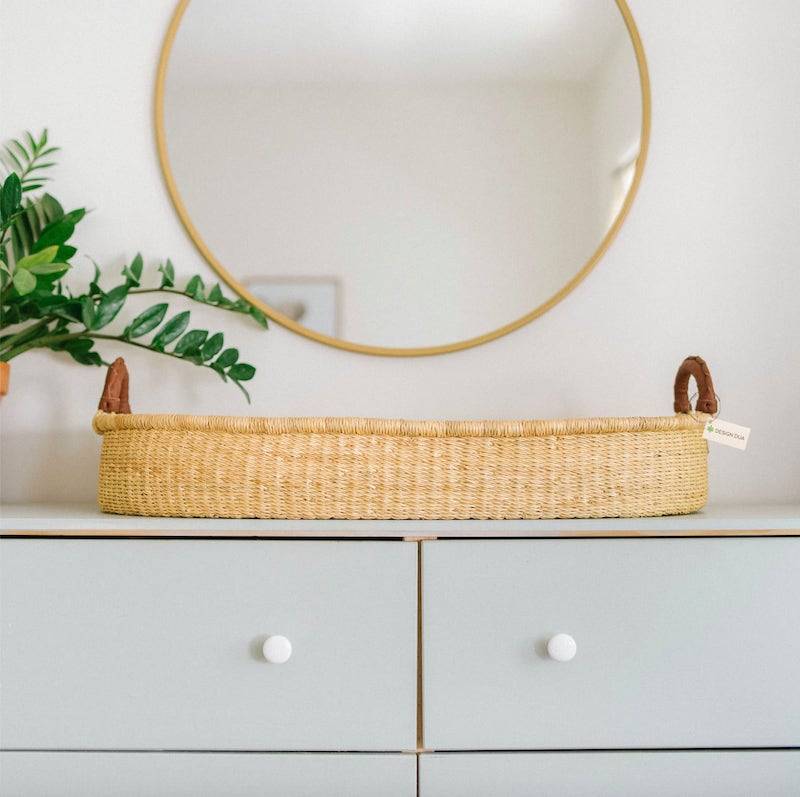 Rattan Changing Basket
We used this rattan changing basket in this Black and White Nursery design. Adding rattan, caning or a natural wood color to a space can help add warmth and texture. This is such a cute piece to help keep a changing table or dresser looking neat and organized. If you want to see more rattan favorites for kids and nurseries you can see the full rattan roundup here. This same shop also offers an organic liner for your changing basket, and of course the pad itself.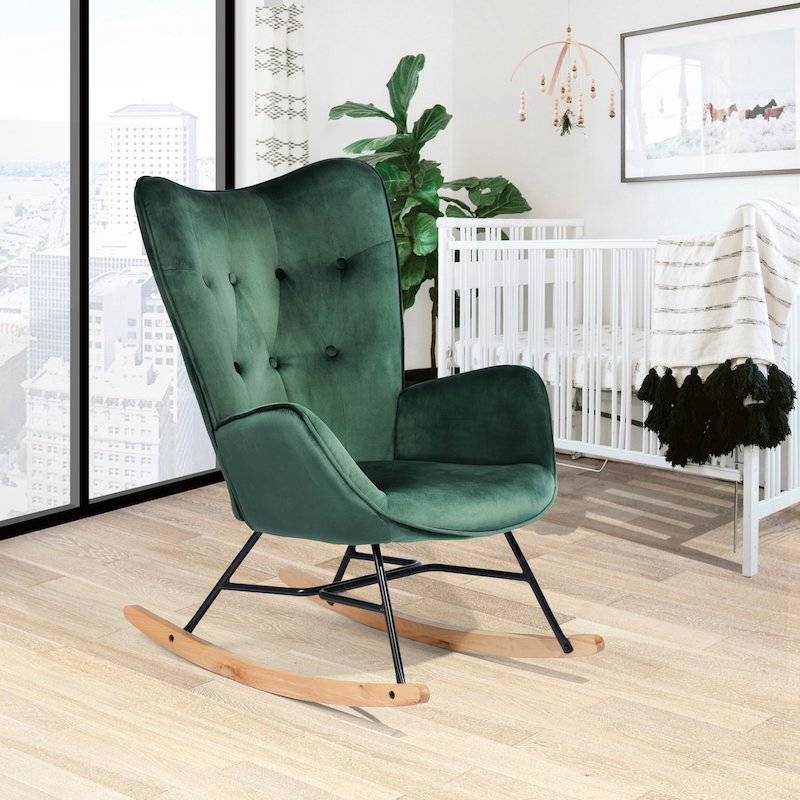 Velvet Rocking Chair
I typically use gliders in most of our nursery designs, but every now and then we'll have a client who wants a rocking chair instead. This one was from our Rocker Roundup post and has been very popular with readers! It comes in a few different colors like a velvet vintage rose, but this this deep emerald green is my favorite. The backrest is slightly reclined with low armrests, and it has a gentle rocking motion.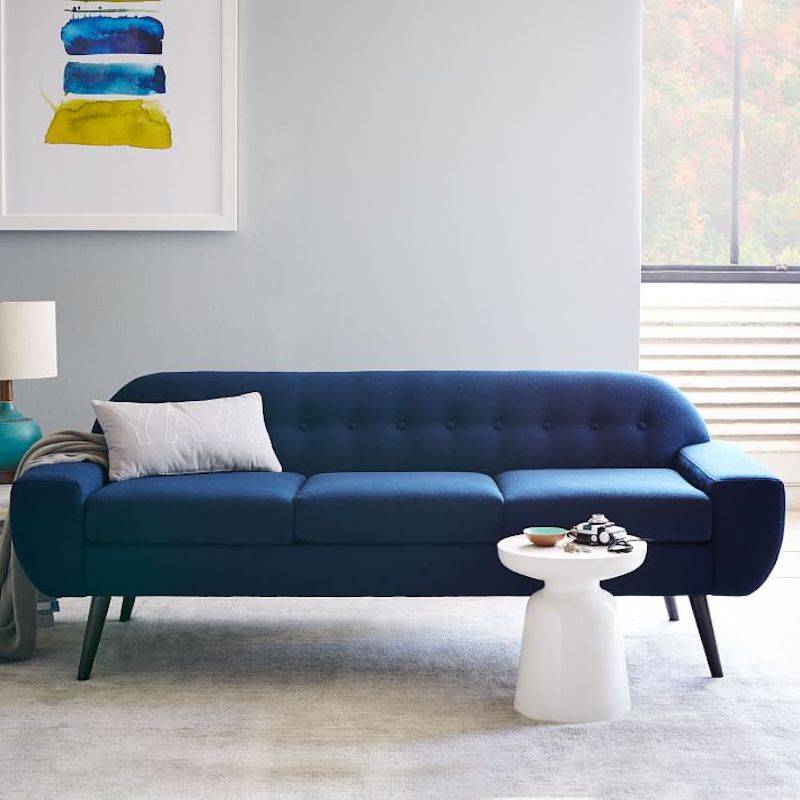 Round White Side Table
The pretty round white side table has been consistently popular for a while. It's such a versatile side table, has a nice sturdy wide base and no sharp edges—all things I look for when selecting a side table for a glider or rocker for a nursery. This table was featured in our Side Table Roundup from earlier this year and has since become one of the most popular pieces from the list! It's made of aluminum and is hollow which makes it lightweight and easy to move. It also comes in a gorgeous gold if you are looking to add metallic details to your space.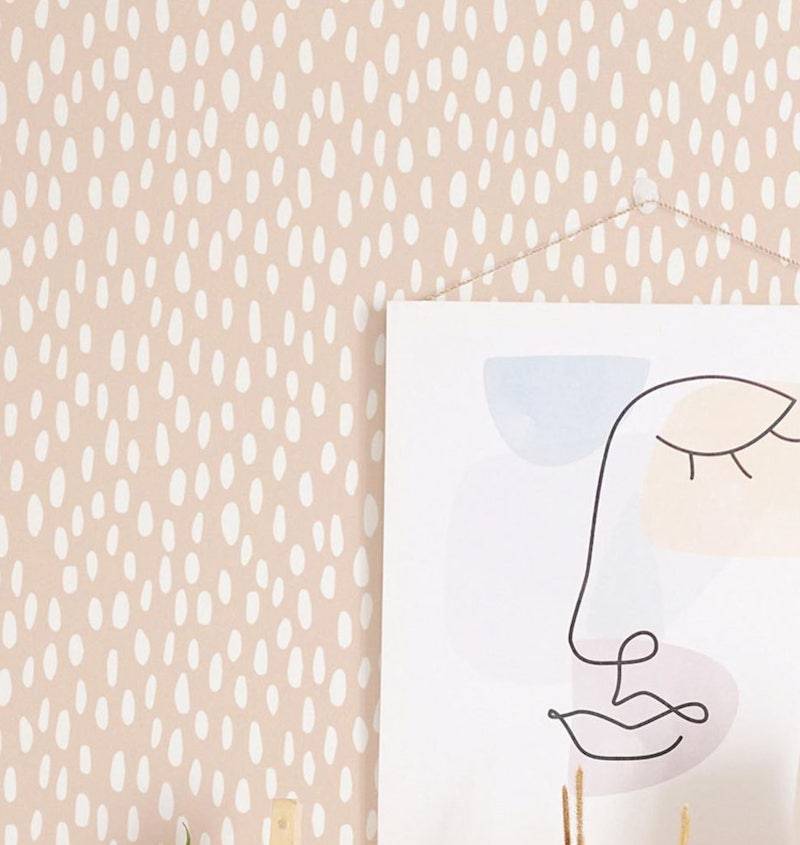 Soft Pink Dot Wallpaper
A few months back, we did a roundup of our favorite removable wallpapers for nurseries and kids. This sweet soft pink wallpaper with the white dot design was included and turned out to be the fan favorite! This feminine, simple pattern is perfect for a more subtle wallpaper choice. It's versatile and could easily transition from a nursery to a girl's room. This one is of course removable, but it's also available in a traditional wallpaper (along with lots of color options).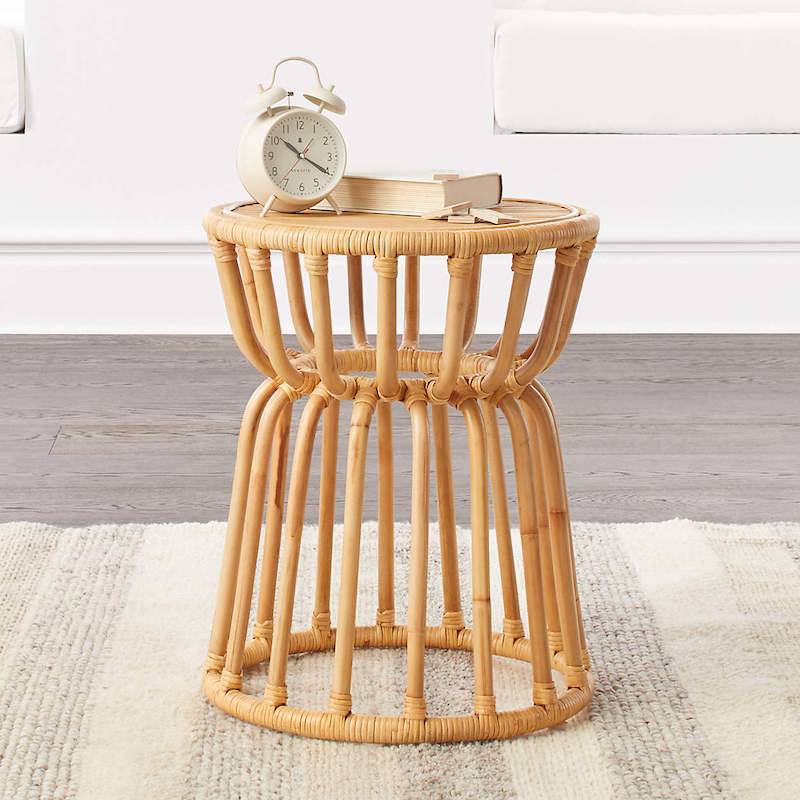 Rattan Side Table
This charming rattan side table is made of natural rattan, compact in size, and could be a great option for a smaller nursery by the glider or rocker. This table has some cute boho vibes but it's versatile at the same time. It could be great for a gender neutral nursery design, or pretty much any design that could use a natural touch. This was also included in the Rattan Decor Roundup mentioned above.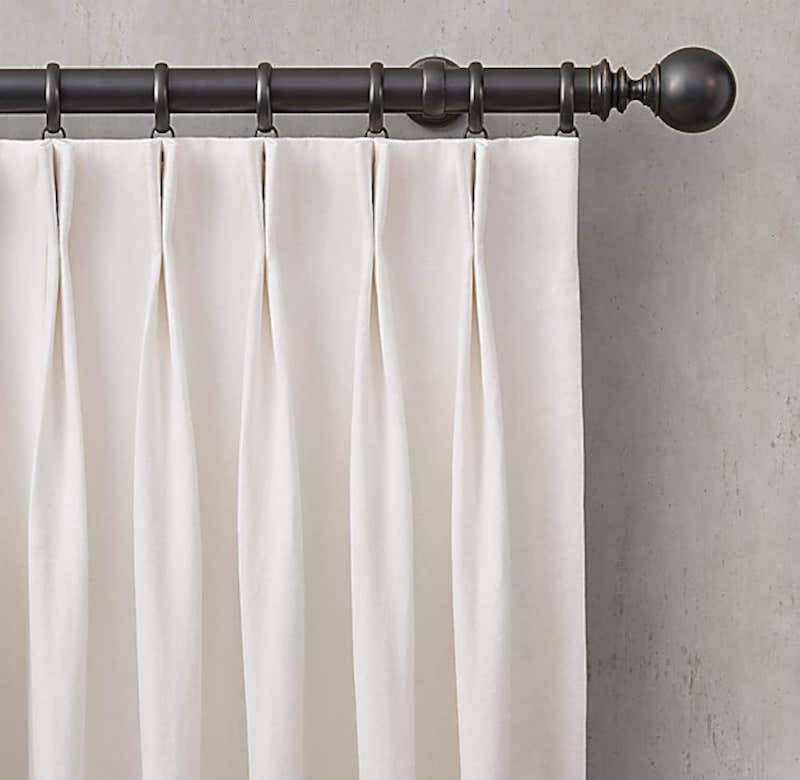 Linen Blackout Curtains
One of the nursery design questions I get asked most frequently is about window treatments, specifically blackout curtains. This luxurious linen blend in a neutral white color with the french pleating feels elegant, easy and versatile. Blackout curtains can really make all the difference for a sleeping baby. This shop will actually let you customize the blackout lining so you can create something just right for your space! Installing quality window treatments will help really make a room look complete!
Wondering what else was popular this year? The previous reader favorites post can be found here, here and here!
*This post may contain affiliate links, but don't worry, I only link items that I 100% recommend! You can view our Disclaimer here.